Six years ago was the first time I tried a cleanse.  I was trying to get pregnant and after 6 months of no success I began trying other approaches to help my health and reproductive system.  I saw a liver detox cleanse at Whole Foods and bought it.  I spent about $44 on it and took about 9 pills a day.  All natural herbs that were designed to aid my liver in detoxifying my body.  Well, that next month I had a positive pregnancy test and bam, I was pregnant with my 1st!  Was it the cleanse?  I'll never know, but the cleanse didn't hurt!  And to this day, I have a fond place in my heart for any cleanse product.
When ItWorks released their cleanse, it sold out….for 4 months straights.  They sold over 700,000 units in the first few months!  I had to try it!  I've been using the wraps and working out.  So now I figured my system could use a little help in ridding my body of all my toxins!  So last month I completed my first ItWorks Cleanse.  Here's what I found!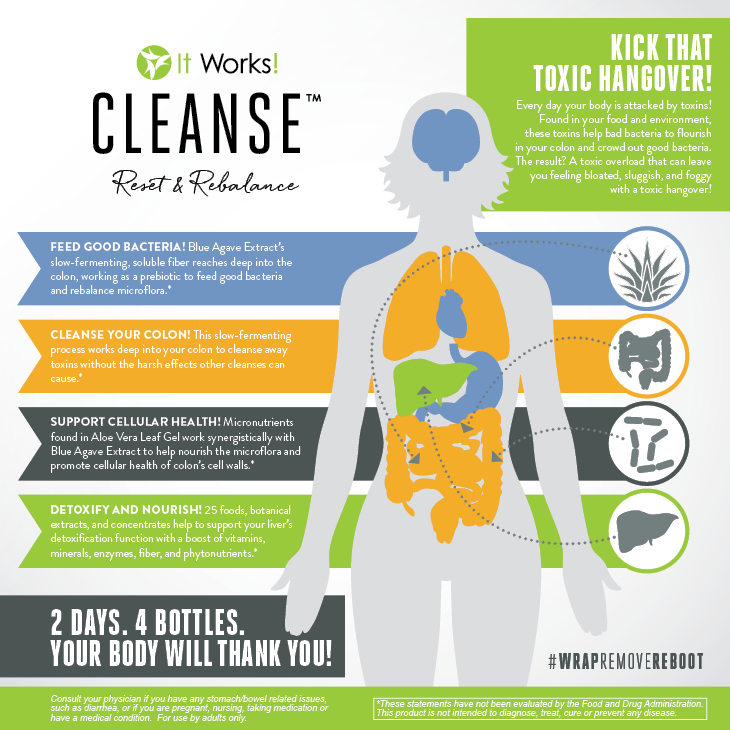 It Works! Cleanse is a gentle two-day herbal cleanse that helps your body reset and rebalance itself so you can feel and look your best!  Formulated with two proprietary blends to work with your body to help remove toxins while delivering essential nutrients and vitamins,this cleanse is said to provide a powerful cleanse without the harsh effects other cleanses can cause.
I hate feeling sick because of a cleanse or diet.  This cleanse was very gentle on my system.  I'm sensitive to dairy and rich foods.  They give me a stomach ache.  In the two days that I did the cleanse, I never felt sick.  I actually felt less bloated and had more energy.  I also craved healthy food!  Was it psychological? Maybe…but not once did I feel like eating junk or sugary snacks!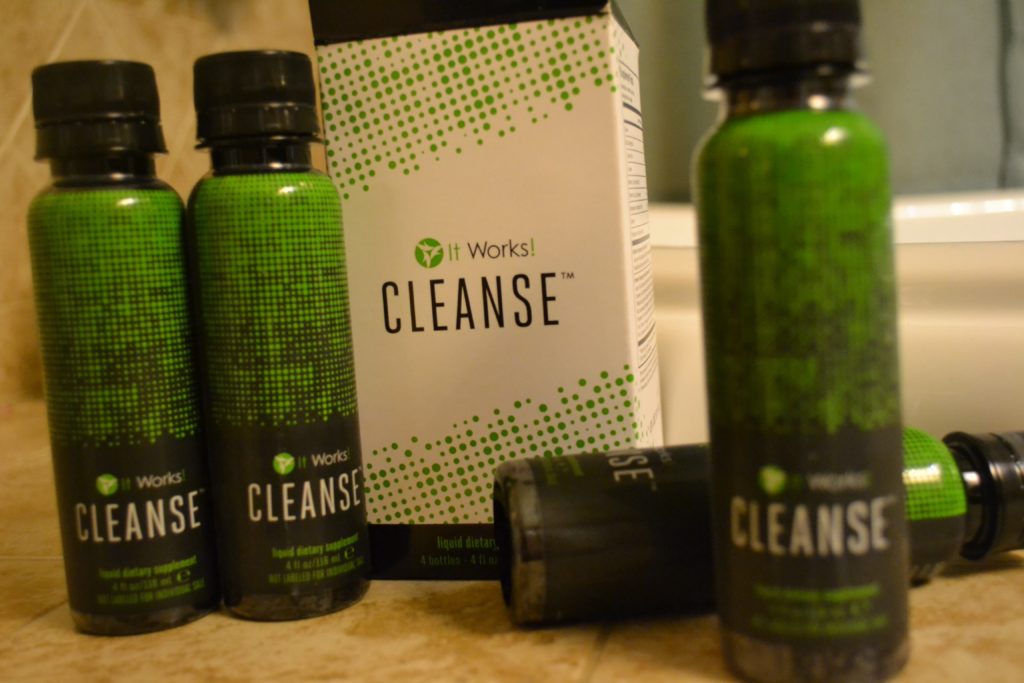 The cleanse is 4 bottles.  You're instructed to drink 1 bottles before breakfast, eat clean all day and drink water.  Do the same before dinner.  Repeat the next day.  Ok, now here's some TMI on what this cleanse did to my system!
Ever since having children, my GI system isn't the same.  I'm easily constipated and have a hard time digesting some food.  I did the cleanse on a weekend.  I was in the bathroom 4-5 times a day having normal bowel movements.  Never did I feel sick.  I just needed to go!  🙂 FINALLY! lol
The ingredients are all natural foods and herbs that you can pronounce.  I really like that about the cleanse.  Drinking the cleanse, it tastes….different.  I really don't love the taste but my husband doesn't mind it.  It's a little spicy without tasting hot.  If that makes any sense.  It's definitely not a drink you're going to look forward to drinking!  BUT, it's helping to heal your gut and overall help you system function better!
It Works! Proprietary Herbal Cleanse Blend™: Blue Agave Extract and Aloe Vera Leaf Gel work synergistically to help nourish microflora in your colon while promoting the cellular health of your colon's cell walls.* Blue Agave Extract with a slow-fermenting, soluble fiber reaches deep into the colon, working as a prebiotic to feed good bacteria and rebalance microflora while slowly cleansing out toxins for a more comfortable cleanse.*
It Works! Proprietary Nutritional Cleanse Blend™: Contains an array of 25 foods, botanical extracts, and concentrates that help to support the liver's detoxification function, while providing a supplemental source of the vitamins, minerals, enzymes, fiber, and phytonutrients your body needs.*
To read more about the cleanse, head here!
On the weekend that I did the cleanse, I lost 4lbs.  Those pounds were not water or fat loss.  I believe those pounds were the extra "crap" literally, that accumulate in your gut.  I learned in nursing school that the average person has 5-10lbs of extra sludge in their gut.  Well….I tested that hypothesis and I'm pretty sure that's exactly what I lost!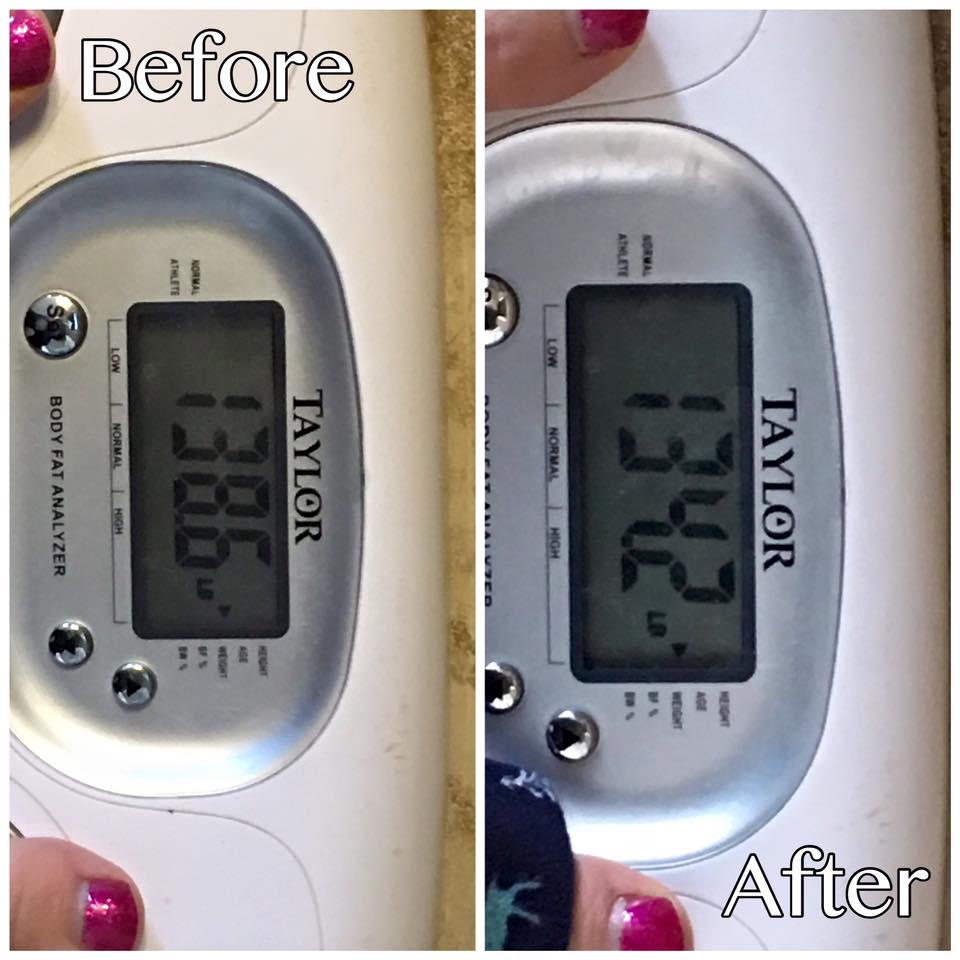 As a loyal customer you get 40% off all products and 10% back of what you spend in free product!
You'll need to keep your autoship for 3 months, and at the end of 3 months you're now a loyal customer for life!  You also can change your autoship to add or change items each month.  So you don't have to do the cleanse for 3 months straight, even though I recommend doing this cleanse once a month!
Hopefully you love this cleanse as much as I do!  In addition to my workouts and using wraps each month it's helping my system clean out and heal!  Something we all can do more often!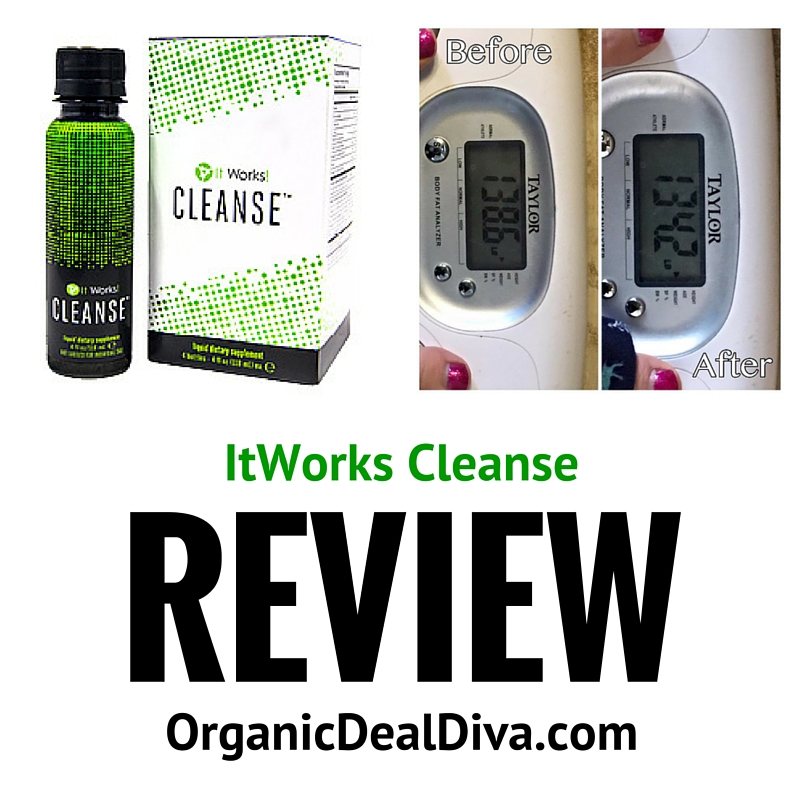 Consult your physician if you have any stomach/bowel related issues, such as diarrhea, or if you are pregnant, nursing, taking medication or have a medical condition.  For use by adults only.