Last month I started my own Stitch Fix Box service, after watching friends and co-workers show up to work day after day in adorable clothes!!  I caved and joined…and now I'm obsessed.  So naturally, I spread the word to family and friends and my mom decided to sign up! I've heard from many that the box is geared toward young moms or young females.  I wanted to see how Stitch fix appealed toward women over 55, so my Mom signed up!  She's over 55, not yet 60 but also not shopping at the sames stores she did years ago.
I helped her fill out her style profile so her fix was accurate to what her style is and what she's looking for.  I encouraged her to start a pinterest board, but she said no. lol.  I don't think she understands how Pinterest works, and didn't seem interested in learning.  So she added her own note, talking about what she would like to see.  Since there is a portion on the style profile to put your birthday, I think this helps the stylist pick age appropriate clothes.
I LOVE getting fun mail, but my stitch fix box has become like Christmas for me.   It's Stitchmas. #Seriously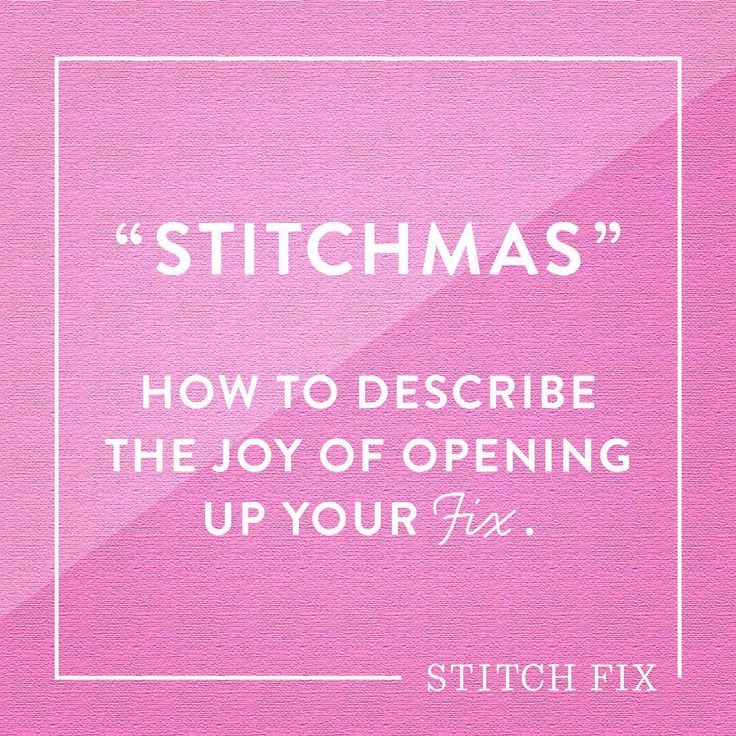 Here are the 3 items that she kept…she also received some jeans and a purse but sent them back before I could take photos!  She should know her blogging daughter wanted pictures of it all!  Duh.  Nonetheless…here's her favorite items:
 First one my mom kept is the Collective Concepts Pamela V-Neck Blouse!  This is adorable on…and you could wear it year round!
Second item is this cover up.  It's Brixon Ivy Pinson Drape Cardigan.  This is also a great year round top.  She said she can wear it on cool summer nights because it's a 3/4 sleeve.  You can dress it up or down!  I personally love that there's two materials on this top.
The last item she kept is this blouse, it's from collective concepts and it's called the Ardenas Split Neck Blouse.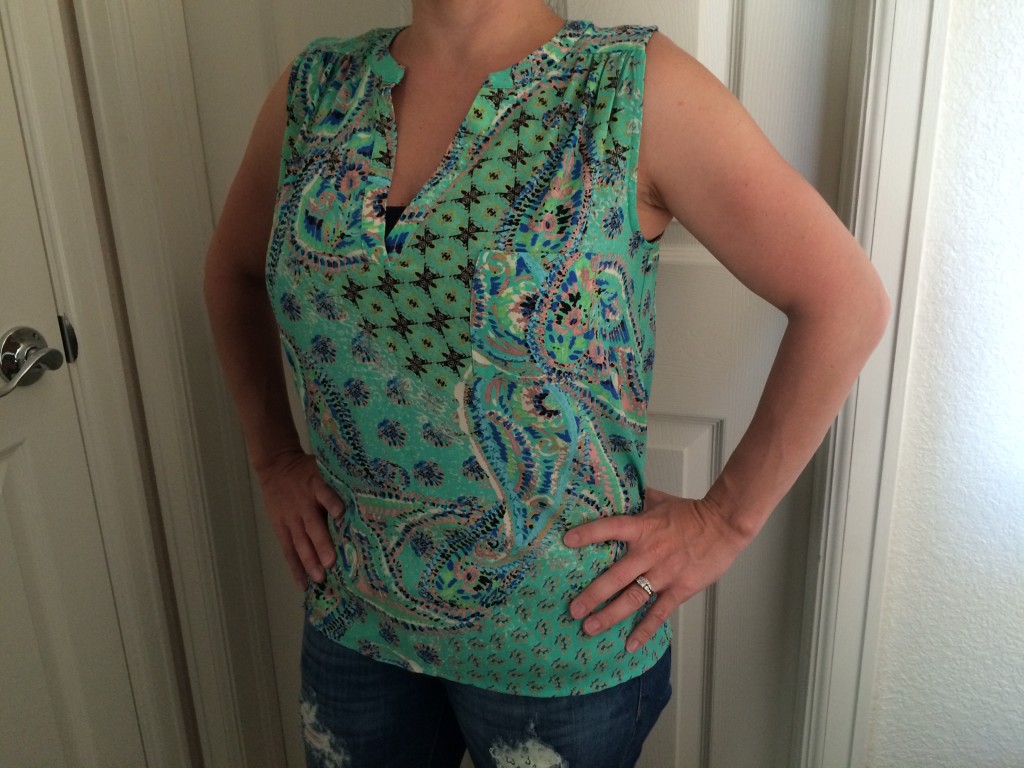 She loved this color because it reminds her of Florida, where she spends a lot of time since she's retired.   Ahhhh to be retired.
Her verdict was positive!  She said she really liked the convenience of the service, the cost and it's a way for someone who's retired to keep up to date with the latest fashion.  She felt all the items were well suited for her age!  She is going to keep her subscription, and now she's trying to get referrals of her own!!
If you're over 55, she recommends you still try out stitch fix!  It's not just for young chicks!