*disclaimer : Affiliate and referral links are used in this post.
My affinity for subscription boxes is still running strong. I love coming home to have a treat on my doorstep. Whether that box is clothes, food, jewelry or other accessories, I simple love subscription boxes! There is multiple subscription boxes that you can get for FREE! It's a great way to try out the box to see if it's for you, and worth the expense. Here's some of my favorite FREE subscription boxes. (Pay shipping on handling on a few but besides that they're free! 🙂
JEWELRY
RocksBox: Is a Premium Jewelry Subscription Box where you rent the jewelry for a month! You can get your 1st Month FREE with code: jessicabff993 or code violetbff20! I've been using Rocksbox for two years, and it's a great box to put on hold (easily online) for months at a time. Then when you need to update your Jewelry selection take it off hold and you'll get a full month of Jewelry Rentals! You can keep any of the items you would like out of each box, and send the rest back. You'll also get $21 a month in Shine Spend to help make some of the items cheaper 🙂 Refer your friends and earn a $25 credit toward FREE jewelry to keep! (They also have a sale area with great deals!) I've referred all my friends and have earned many items for FREE..including the earrings below!)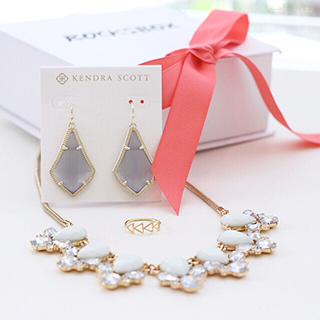 FOOD
2) Graze is a monthly snack box with 8 individually wrapped snacks all around 150 calories. I LOVE this box to bring all the snacks to work. When I feel like reaching for a snack, I have a healthy, (usually nuts or dried fruits) to snack on. I never feel like I over indulge with his box and it's one that I've kept for some time now. I highly recommend it! You can get your 1st box for FREE! No commitment. 🙂 The free box is 4 snacks instead of 8.
3) Aloha is also one of my favorites! I've been using their Vanilla Protein powder for two years and love it! It's my morning breakfast, combined with peanut butter and a banana. It's a complete, healthy, yummy and organic breakfast! You can try their protein powder for FREE!
4) Try the World – A curated selection of gourmet foods—including ingredients to cook with, drinks, and snacks—from a new country every month, plus a Culture Guide to help you create an authentic culinary experience at home. It's a wonderful way to try new foods from around the world in the comfort of your own home! (I love using it to teach my kids about other cultures as well!) Get your first month FREE here.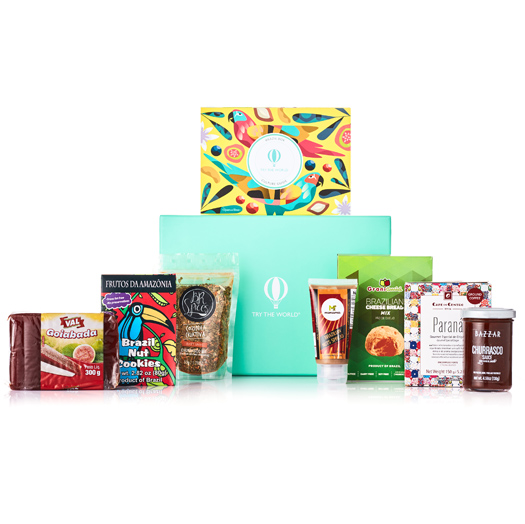 5) Blue Bottle Coffee is currently offering a "try for free" option on one of 3 monthly coffee boxes. Sign up here.
CLOTHING BOXES
6) Gwynnie Bee is a Plus Size Clothing Subscription box. You can get your first box free (for a limited time)
7) Stitch Fix: Stitch Fix is the first fashion retailer to blend expert styling, proprietary technology and unique product to deliver a shopping experience that is truly personalized for you. Simply fill out the Stitch Fix Style Profile and our personal stylists will handpick a selection of five clothing items and accessories unique to your taste, budget and lifestyle. You can buy what you like and return the rest! It's regularly $20 a month per box….but right now YOU can try Stitch Fix for FREE!
Normally, your $20 is applied to any items of clothing you choose to keep. If you keep the whole box (5 items) you get 25% off the entire box. For a limited time, you can get your first box FREE! Your credit will post once your box ships. I LOVE my Stitch Fix each month and it's by far my favorite box! (You can see my past reviews and boxes here) Sign up now to get your first box free! 🙂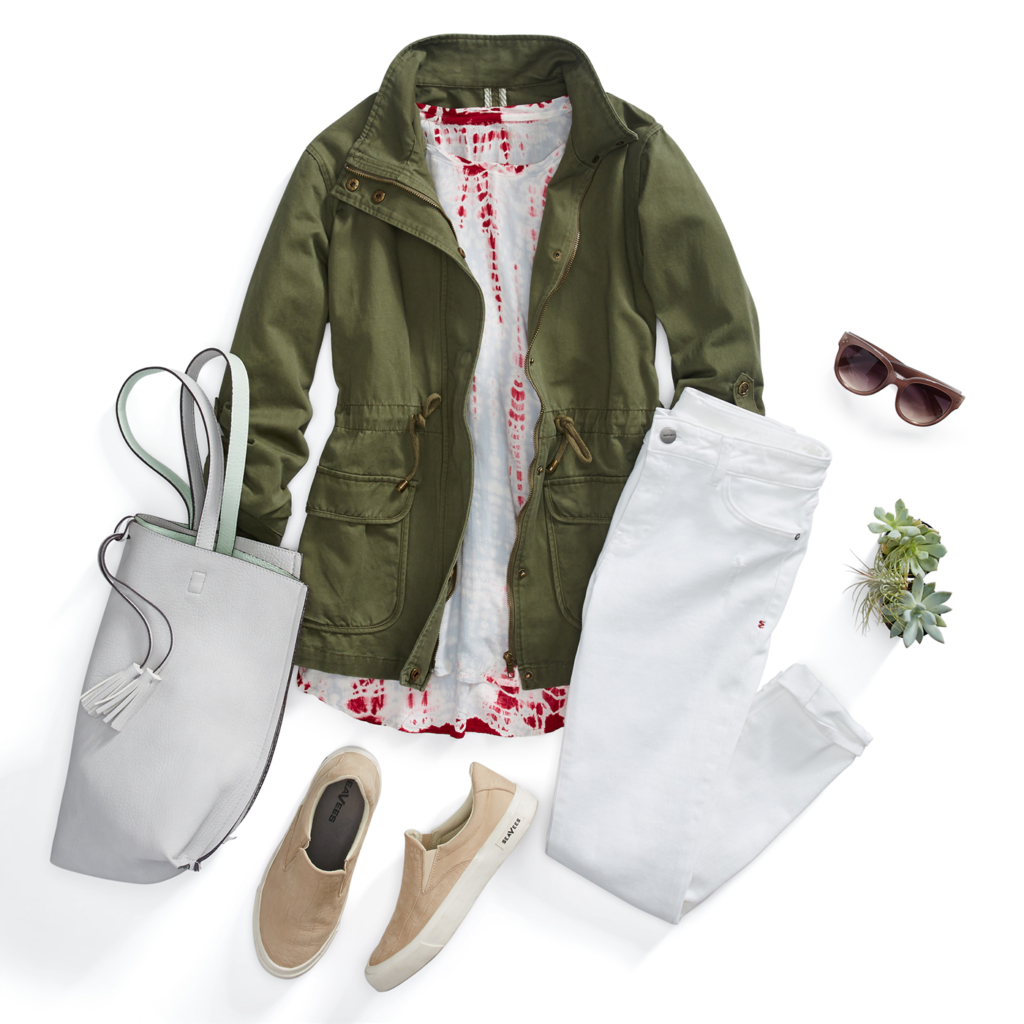 8) KidPik is a FREE girls/children subscription box! They choose and send you a box of children clothes (Free Service, no styling fee). You choose what you like "Pik your favorites and send the rest back". You'll need to pay for what you keep, but the service is free! 🙂 I've receive a box a month, and it's the ONLY way I update my daughters wardrobe now. All of the items are adorable and affordable, and they send a free gift in each box for your little girl. The quality is great and prices are similar to Target prices.
You can get $15 off items from your first box by signing up here!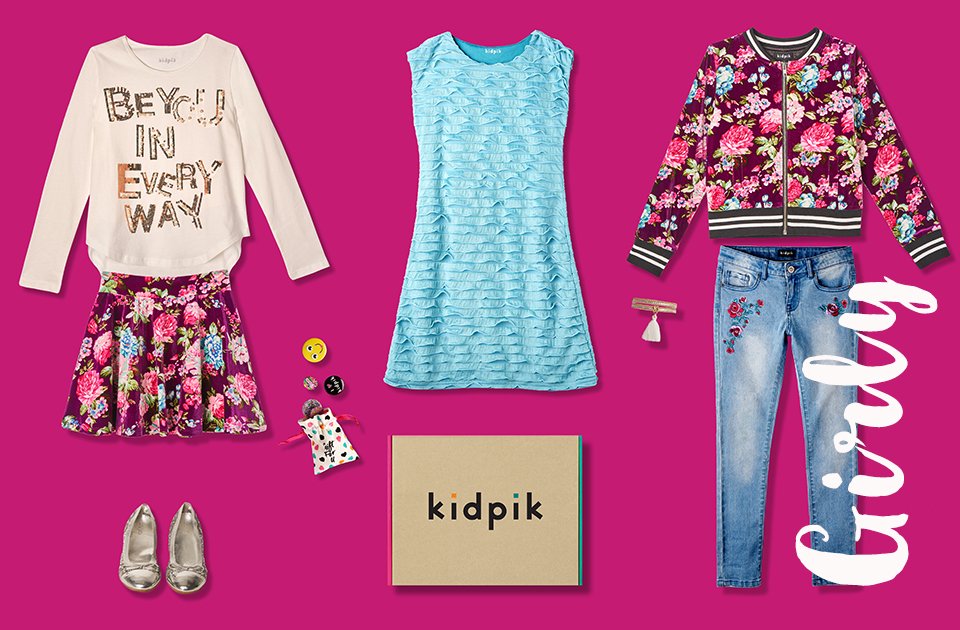 9) KidBox:
Another box of clothes that ships for free…except they offer boys and girls clothes! Get $25 off anything you keep in your 1st FREE Box with this link!
Plus when you keep a whole box, Kidbox donates clothes to a child in need. Pretty awesome.
BEAUTY BOXES
10) Julep – If you sign-up to try Julep, you're now called a Maven! If you want to be a Maven and get a free box of nail polish, you can order one here.
FREE 6-pc Holiday Gift Set with any $40 purchase– Celebrate the season with new beauty looks and get a $108 value, 6-piece Holiday Gift FREE with any $40 Julep beauty purchase.
Offer expires 11/19/17 at 11:59 PM PT
11) Amazon – Amazon has a variety of sample boxes available to Prime Members. If your order a box, you'll receive a credit in that amount on future purchases. Essentially making it free. 🙂 Sounds like a win-win!
BABY
12) HonestDiapers – If you're a mommy with a little one in diapers, order a free trial box from the Honest company. Pay S&H only! 🙂
HOME
13) Squix is a monthly box full of cleaning products. You can get your first sample box Free here. Pay S&H.
PETS
14) BarkBox – Is a monthly box for your furry friend! Complete with toys and treats, your dog will love BarkBox. You can get your 1st box FREE with this link. Offer valid on any 6+ month subscription, which you can cancel at anytime. PLUS your first free box will also donate a FREE box to a shelter in need! (My referral link is set up to donate all future boxes to a shelter!)
Discounts on Boxes
EskimoKids – Order an adorable Faux fur hat and pay shipping only for your little ones. (It's not a monthly box but still a great freebie!)
CANDY CLUB IS ALSO DOING BUY 3 GET 3 FREE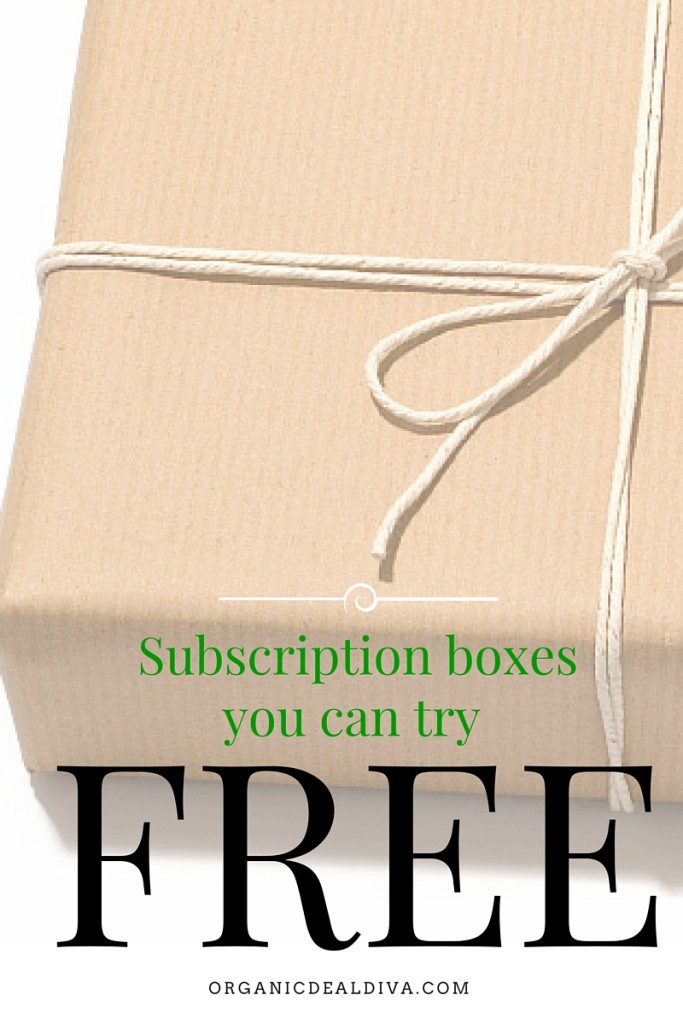 *Affiliate and referral links are used in this post. (Updated 1/18/18)