*disclaimer – this post is part of the Evite Influencer Program
I don't know where November went, and now we're almost through December. It's crazy how time can just get away from you, isn't it! Every year we try to have a friend holiday party, which takes me weeks of planning and prepping. This year we dropped the ball and failed to get anything planned.
Then last minute I decided I needed some girl time in my life.
Coordinating everyone's schedule last minute can be hard, so I decided to do the exact opposite planning wise, of most holiday parties. Instead of planning a girls party on a weekend evening, I decided to plan a girls brunch to kick off the holiday season with my closest friends.
No kids, no husbands, no stress!
Here's how I threw a last minute holiday party, that every procrastinator will appreciate (and at the end, I share my favorite holiday drink recipe):
PICK A DAY THAT WORKS AND INVITE YOUR CREW:
I always start with Evite when I'm getting ready to throw any type of event. Whether you're inviting 2 or 200 people, it doesn't matter. I love creating one of "​Evite's Free Design Your Own​ invitations" that are tailored to my party theme. To start your own design, ​visit here.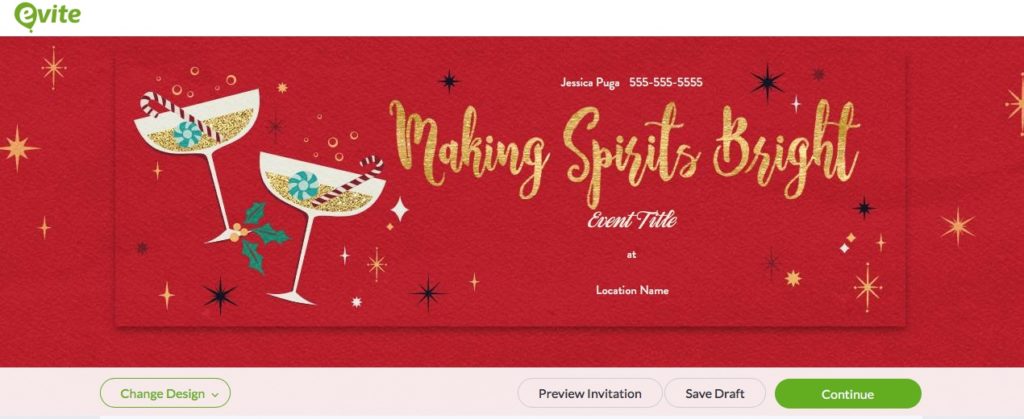 2) KEEP EVERYONE IN THE LOOP: During your event, you can share photos and comments in your invitation's Private Sharing Feed. ​This is great for the friends that didn't make it to the event. They get to see what's going on, without publicly posting it on social media.
3) AFTER THE PARTY – SEND THANK YOU NOTES: This is my favorite new feature from Evite. I LOVE thanking people for coming, and really try to make time for hand written thank you notes. With a million other tasks to complete each day, I always seem to put this one off. The "Thank you Note" feature that Evite has is a an amazing timesaver! You will be automatically prompted to create these once your event has ended) and feature photos of the top 5 moments from your event.
Easy peasy right?
Here's a re-cap of our girls holiday brunch.
We made holiday crafts! (My favorite)
We ate lunch….prepared by our own personal chef. (Aka my hubs and it was so yummy)
We drank mimosas (also yummy)
We had a blast spending some much needed time together before the holidays!
My Favorite festive holiday drink are Cranberry Mimosas! They're light, refreshing and so festive.
The mimosas was the highlight of my party…aka how I lured my girlfriends over. (Who says no to bottomless mimosas right!?)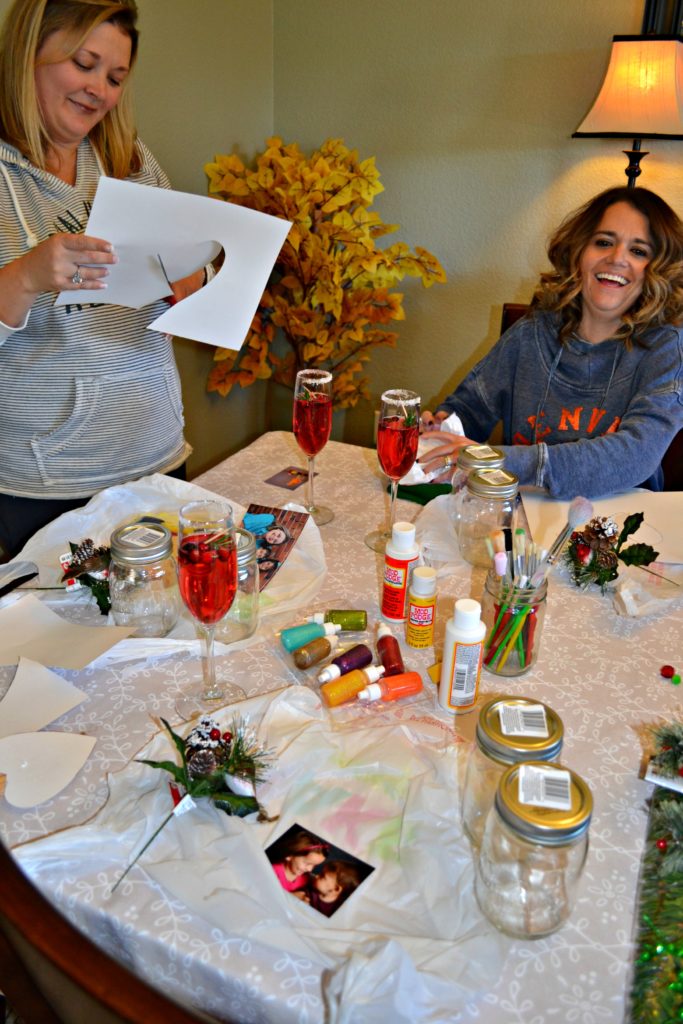 They're super easy, and oh so pretty. Here's what we used for our mimosas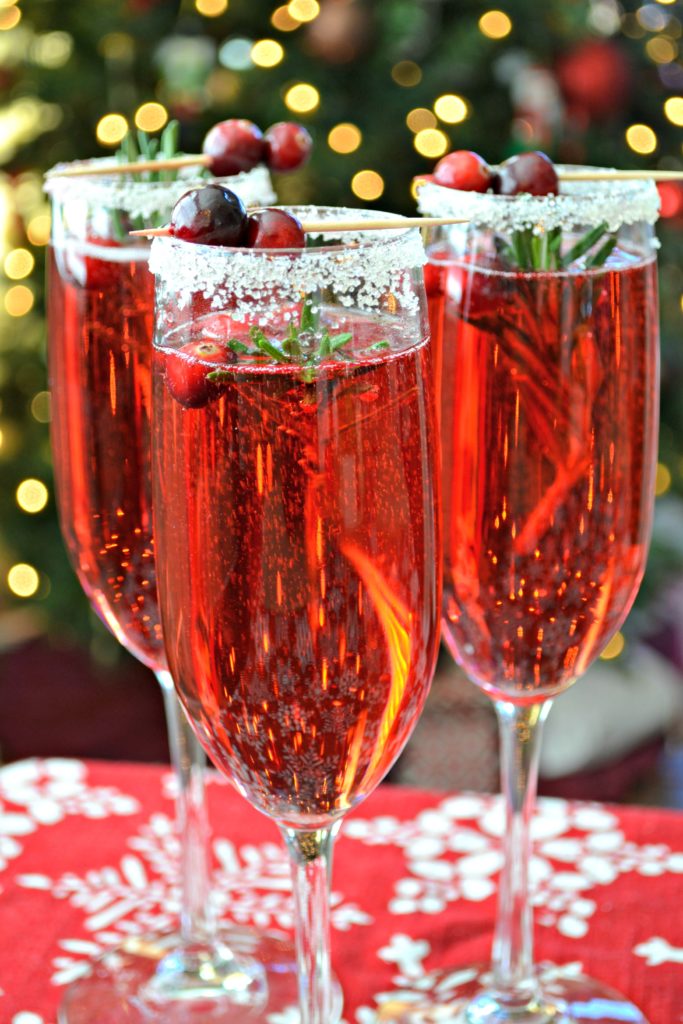 ---
Holiday (Cranberry) Mimosa Ingredients:


– You're favorite champagne
– Cranberry juice.
– sugar (for the rim)
– cranberries to drop inside your cup
– simple syrup (just a dash)
Directions:
Pour the champagne first, filling about 3/4 of your glass. Then fill the rest of your glass up with cranberry juice.
Add a dash of simple syrup and drop in a few cranberries!
DONE.
So very simple and so very yummy!
All in all our last minute holiday girls brunch was such a blast! I think I'll make this our yearly tradition! And to think, I pulled it all together with the help of
Evite
!