Last month I had reservations about my Stitch Fix box. This month they TOTALLY REDEEMED themselves! 🙂 (If you're not familiar with Stitch Fix, read THIS to learn about my favorite monthly subscription box).
This is the first time my box has been a 5 out of 5.  Meaning I'm keeping all 5 items (which also gives me 25% off my whole box!!)  It's also Valentine's Day today and my hubby agreed that I should keep the whole box so Happy Valentine's Day to me!
So without further ado here's my best box yet!! OH ya, and don't forget to read on to find out how you can win your first month of Stitch Fix for free or a $20 Stitch Fix Gift card if you're already a Stitch Fix subscriber!
(BE SURE TO VISIT A GREAT STITCH FIX LINK UP OVER AT CRAZY TOGETHER)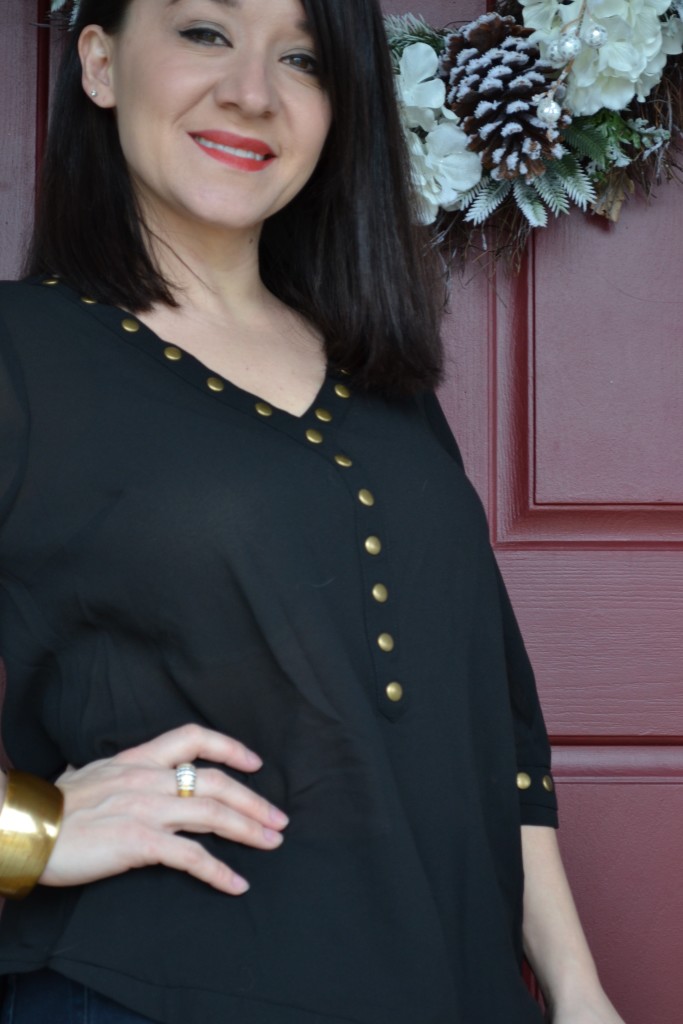 The 41 Hawthron Lisbon Stud Detail Blouse in black is a year round functional top! Not only is it adorable, it's super comfortable.  I could totally see myself wearing this on a chilly summer night with shorts, or in the winter with a cardigan over it.  I LOVE this top so yep-it's a keeper!
(Jeans are from Gap and bracelet is from Premier Designs Jewelry)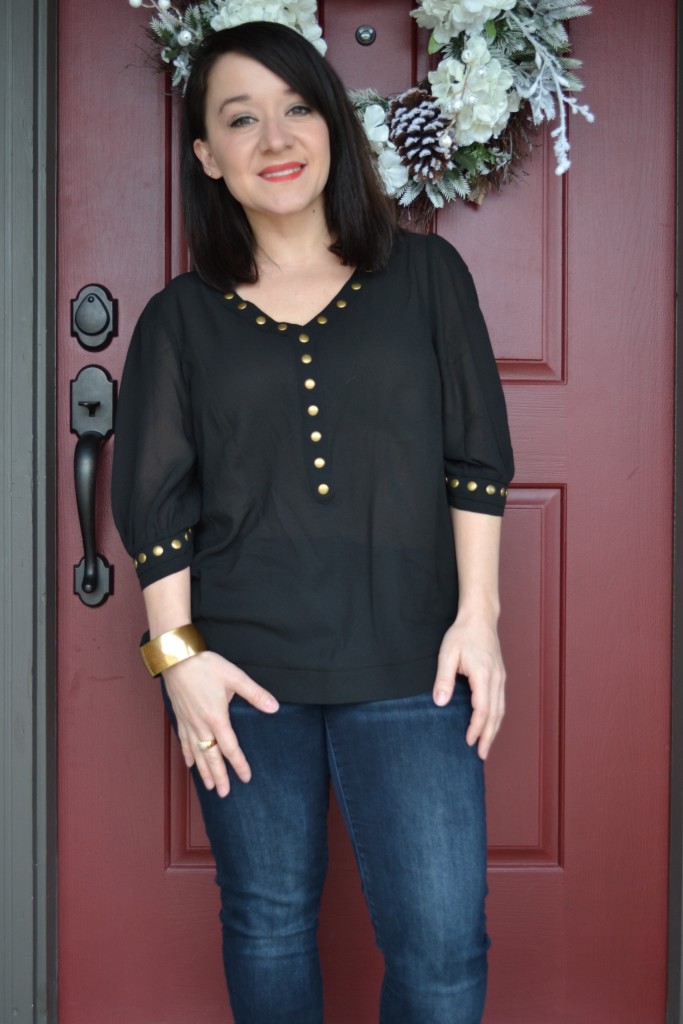 This top caught my eye the minute I opened my box.  I LOVE the color!  It's the 41Hawthorn McQue Solid Lace Sleeve Blouse in "Jewel Tone Purple".  I am going to exchange this top for a small since this one seems to be a little big on me.  This also is a top I can see myself wearing year round with other pieces to make it weather appropriate. I paired it with a Pearl Necklace in clusters which I found on Amazon.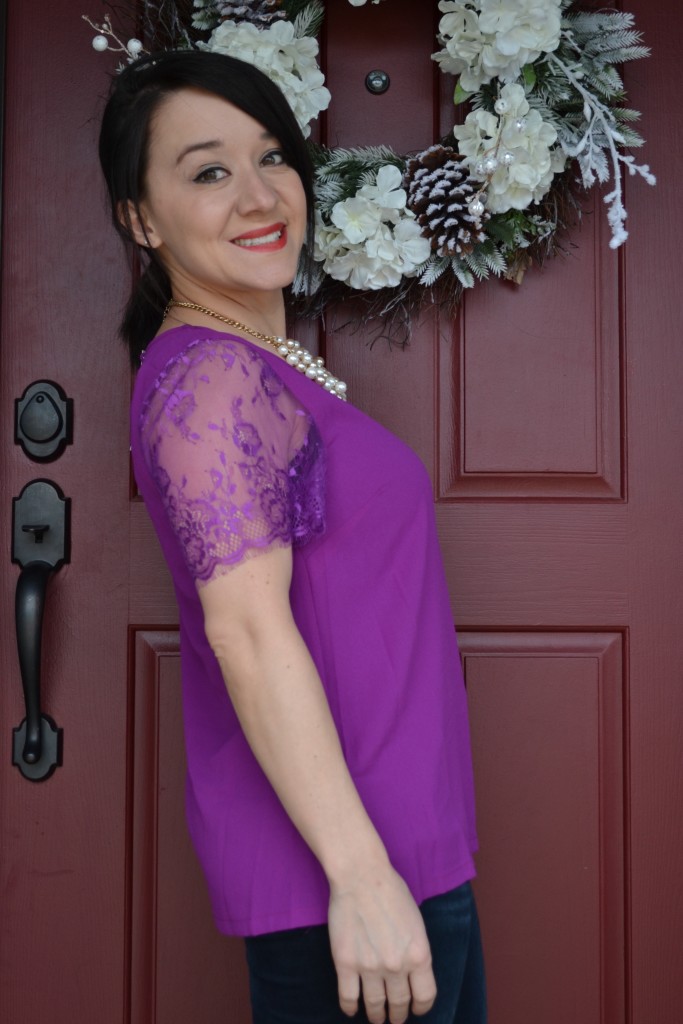 This scarf, Octavia-Sana Floral Print Scarf in Light Green was an unexpected item.  I'm not one to wear scarves, mainly because I feel claustrophobic with them on.  This one is so light, it's truly an accent piece and not a functional piece, like some scarves are.  I love the springy colors and the versatility of this scarf.  It matches with so many colors…and it makes me excited for spring!  It's a keeper! 🙂 (as you probably guessed!)  (Bracelet watch is from Charming Charlies)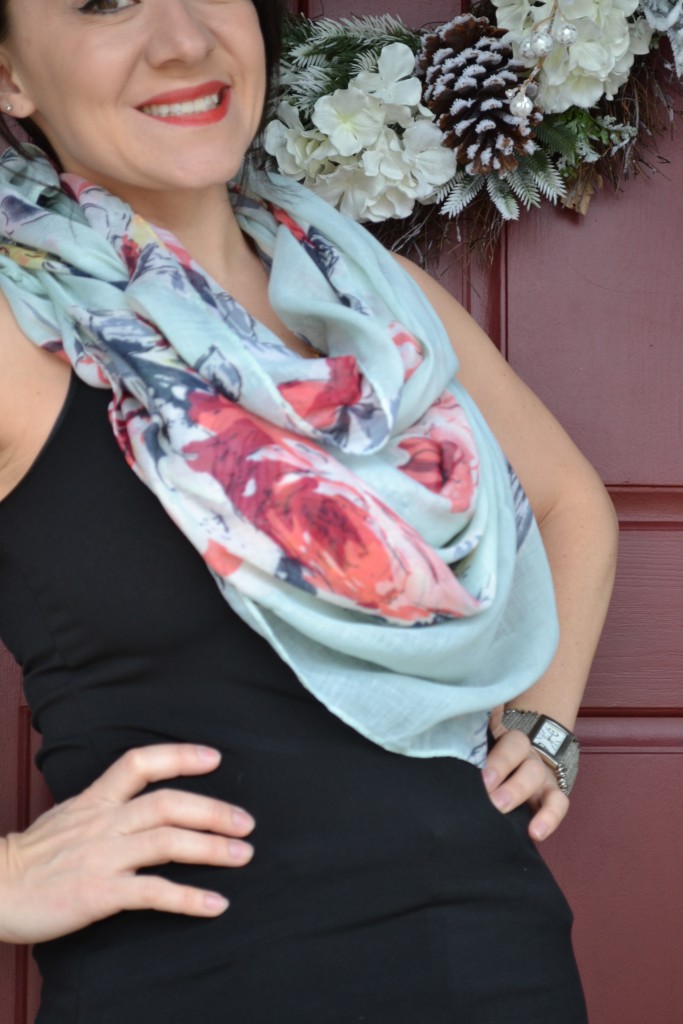 This next top is a SUPER popular Stitch Fix Top, and for good reason!  It's light enough to wear year-round and cozy enough to wear in the winters her in Colorado.  I had it pinned on my Pinterest Stitch Fix Request board so my stylist, Mallorie, delivered!  Did I mention it's adorable?  It is…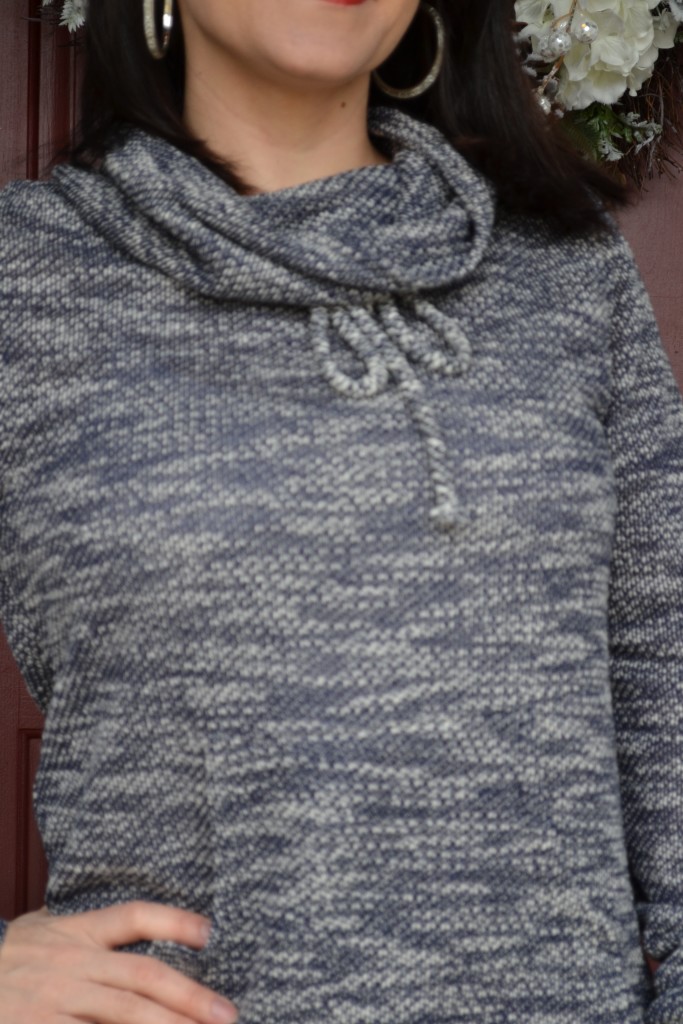 The top is the Navy color of the Loveappella Evie Draw String Funnel Neck Sweatshirt.
This top is a medium and a little big on me, so I'm going to exchange this for a small!  I just finished my first round of the 21 Day Fix (blog post to come this week about my experience) and I'm now a size down! YAY!
Did you know you could exchange sizes with Stitch Fix?  You can!  If you email your stylist and they have the size available, they can send it to you! 🙂  (Earrings I'm wearing are from NY&CO)
The last top that is also a VERY popular shirt (used in the newest Stitch Fix ads) is the Dark Grey color of the Brixon Ivy Pinson Drape Cardigan.
The top if very light weight and would also work year round in my wardrobe.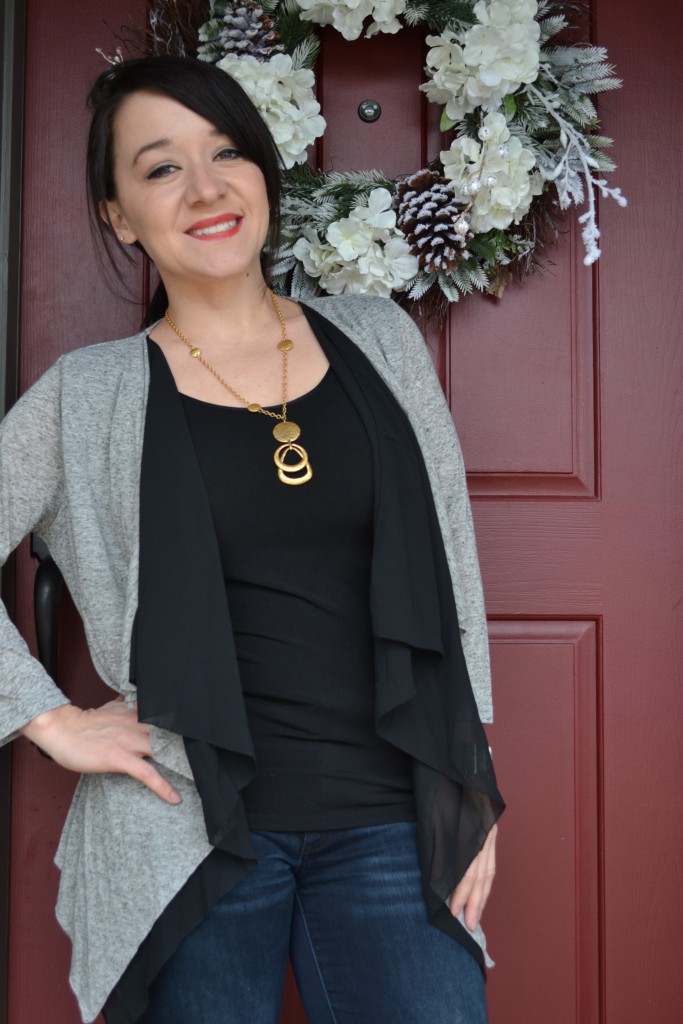 I'm wearing an old necklace from Premier Designs in the picture but I'd LOVE to order this one on Amazon for only $23!  I think it would be a great addition to my wardrobe! 🙂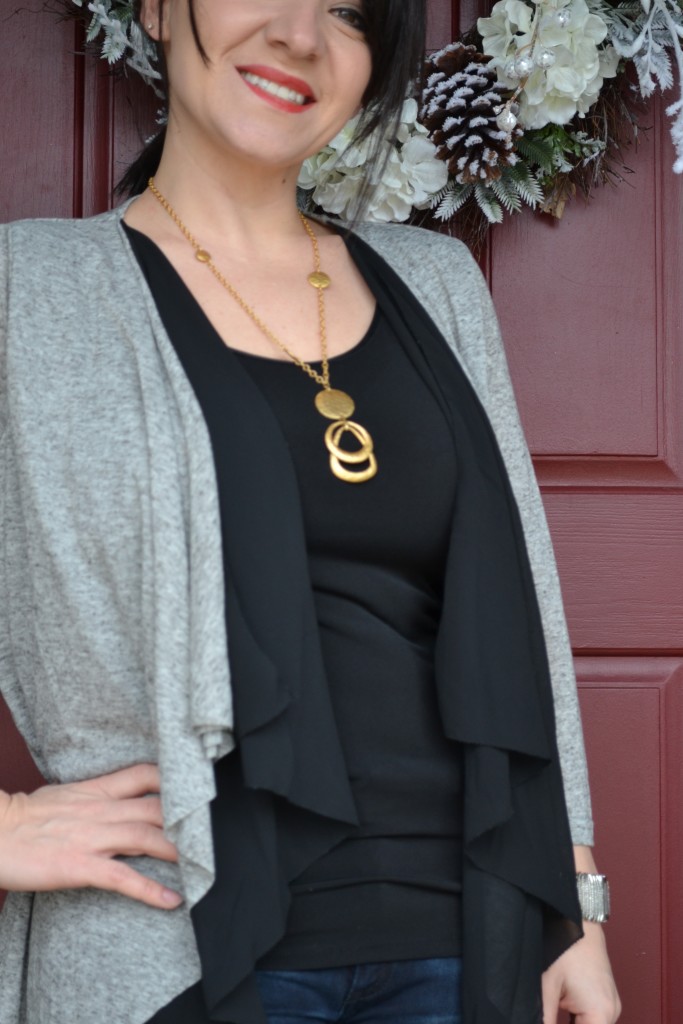 NOW on to the Giveaway!  Click below to enter to win a $20 Gift Card to Stitch Fix.  This will cover your 1st month's styling fee (which is also applied to any items you keep!) if you're a new Stitch Fix user.
  If you're already a Stitch Fix subscriber you know the drill!  Just enter your email address that you're using stitch fix currently with so I know you're already in!  You are not signing up for any emails, just a way to know that you're entering the contest!
GOOD LUCK!