Yo Ho…..or is it Ahoy when you're saying hello in pirate speak? Either way HELLO! Looking for some free, adorable pirate and nautical themed printables? Then look no further because we have some great options for you here.
I know you're just as excited for the upcoming new Disney movie- Pirates of the Caribbean- as I am. Truth be told the movie is what inspired my Pirate and Nautical Theme printable!
When I saw the first Pirates of the Caribbean film in theaters, I went straight to the library after the movie to research and read more about pirates. #PirateGeek
I was like a little kid again, learning about pirates…amazed by the stories and enamored with the scenery! Mostly I just wanted to visit the Caribbean and take a vacation…but researching the pirates was actually really fun. And educational.
Years later, many Disney trips later (to ride the real ride) and multiple movies later…I'm still at HUGE Pirates fan. Who isn't!? So why not decorate your bathrooms in Pirate Theme!?!?
Nautical Theme
My kids bathroom has always has a nautical theme. Every year when we come back from our Disney trips, we usually have a stash of shells to add to our massive shell collection. (We drive to Cape Canaveral's beach every trip). I knew I needed some hanging wall decor to go along with our shells that are on display in their bathroom. So the idea to make a nautical/Disney themed printable was born.
Yo Ho-Yo Ho is one our favorite Disney songs. Our kids run around singing it often, and overall it just brings back great memories of our Disney trips. So naturally I made a Yo Ho printable…so every time you look at the sign.. you can sing the song too! 🙂 #Yourewelcome
PRINTABLES
You can download the YO, HO, YO, HO – A Pirate's Life for me Printables here! or here. (Slight difference between the two)
Need more decor? Great because I have more for ya!…
You can also download the Work Like a Captain, Play Like a Pirate here.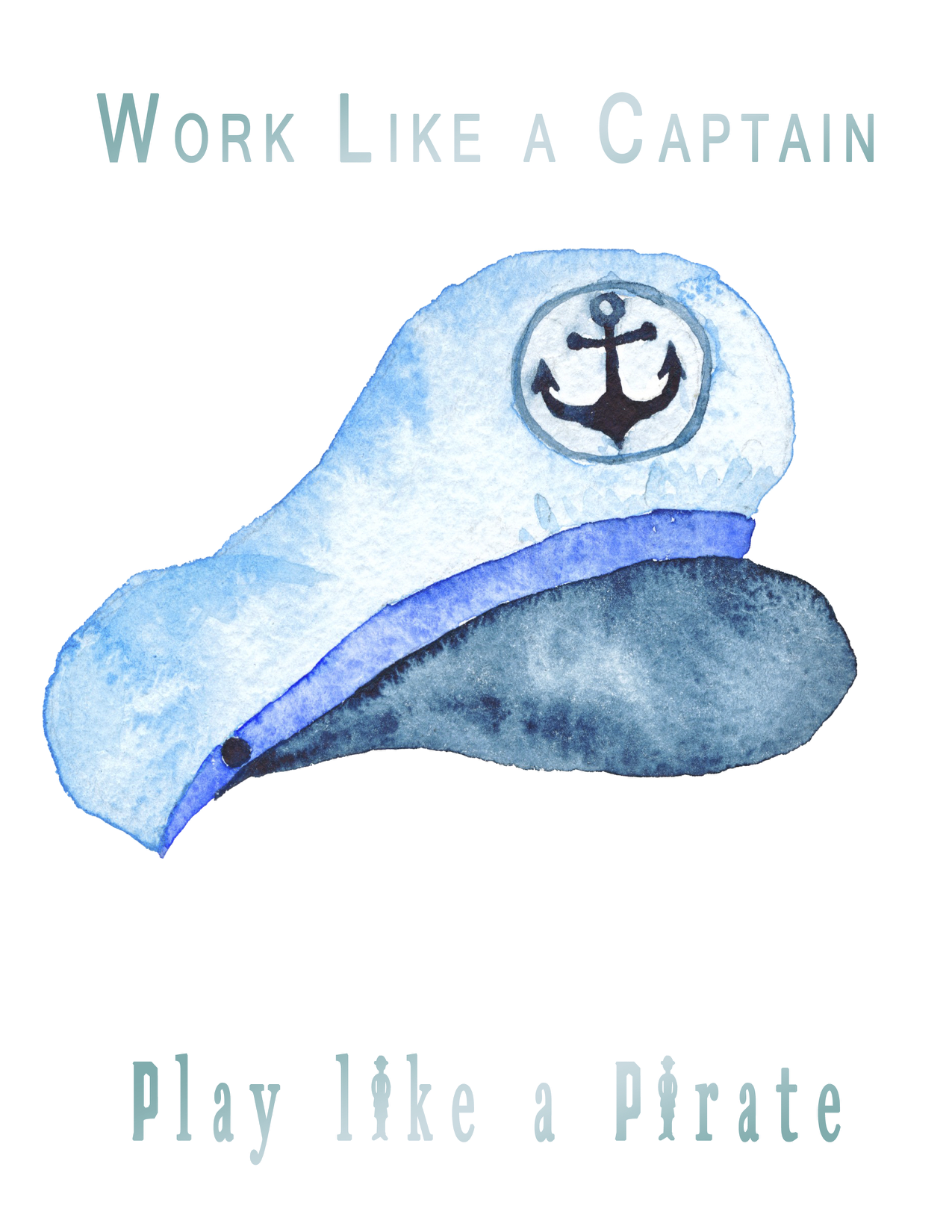 Next up is the Brush, Floss, Flush and Wash printable. EVERY child needs a reminder for this…am I right? So why not make it a decorative reminder 🙂
You can download it here!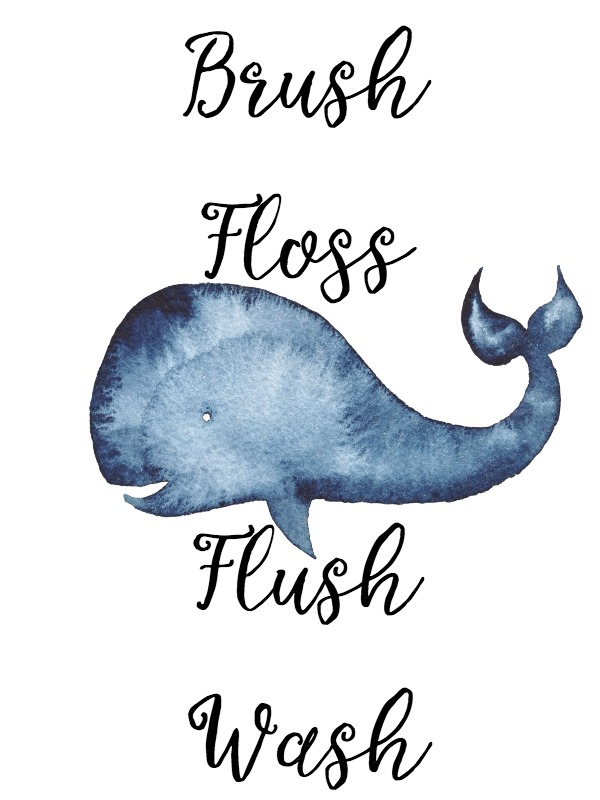 And the "Ahoy there BOY" Printable. Get it here. There is no story behind this one. I just liked how it looks 🙂
HOW TO PRINT AND DISPLAY
Which each of these Nautical and Pirate Themed printables, print them out on card stock paper with a color printer.
Then they're ready to hang! 🙂 I used an Ikea frame that was sitting in boxes. Any frame will do.
What an affordable, easy way to update your home for the summer and to get your kids excited for the upcoming Pirates movie!! 🙂 Which printable are you loving?
YaRrr!!