This month I was BUSY! Thanks to Social Fabric, my blog transition hasn't completely stopped my affiliate income and sponsored post approvals. When I changed my blog name, I had some issues with Google Analytics. Now that it's finally fixed, I can focus on other items…like writing blog posts! 🙂
WHY DO I PUBLISH MY INCOME REPORT?
For a number of reasons. First it's hard to learn how to blog….it's taken me years! Everyone is selling some type of "grow your blog overnight" book, and without a real blog income, it's unaffordable to spend that type of money on your new hobby (some of them are over $1k!). So, my income report is to help myself stay accountable and watch my own growth, and to help YOU! Any newbie, still learning blogger!
Are you going to make money overnight on your blog? NO.
If you're only looking to make money off your blog you will fail. Blogging is hard work. It's rewarding and fun…but time consuming and at times very frustrating. So before you start a blog, be sure you're willing to put forth the work and you're doing it for the right reasons.
Goals for the month
My goals for every month are of course to grow. Grow my traffic and grow my social media. That's a given.
This month my goal was to write more family, fun, crafty posts. I'm finding new topics that I love to write about and I've had fun learning how to use my camera, play with lighting and focus more on the quality of my photographs. I think I'm reaching this goal…or at least on my way! 🙂
(If you would like to follow me on social media you can do so here: Instagram | Facebook | Pinterest |Twitter.)
PINTEREST GROWTH
I'm finally starting to figure out Pinterest, after trying every tip I can find that was free…I decided to spend some money and purchase an Ebook – Pinteresting Strategies. (Affiliate link) There's something to be said for an affordable, proven technique. I've slowly started to apply some of the techniques act I've learned from the ebook and am seeing a nice steady increase in my Pinterest traffic and followers. In turn I'm seeing my blog traffic grow as well…and Pinterest is now my #1 referral to my blog.
This month alone my Pinterest is up by 38% in daily impressions and 40% in views! That's huge! The only thing I've done different are the strategies I've learned from the ebook.
I know if I can spend more time really working on it…I can see even better growth. I recommend this ebook for anyone that is struggling with Pinterest. (I've tried automated schedulers and have yet to see much growth. So this technique I'm really excited about).
Link Parties
Last year I stated co-hosting a Link Party, Turn it Up Tuesday, and have enjoyed the bump in traffic, new blogs I've found and overall being a part of a group online! I'm hoping you come back every Tuesday to link up! We accept guest hosts each month so if you're looking to host with us, stop by!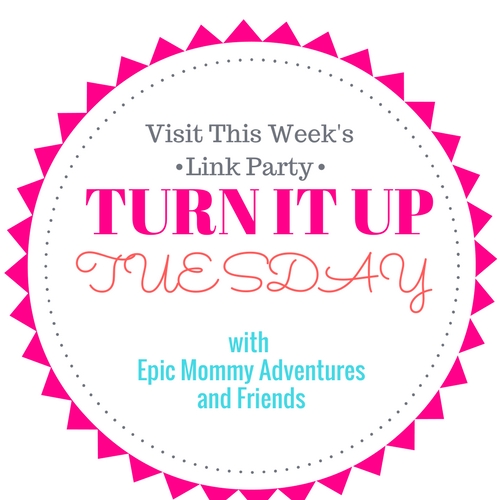 Expenses
Running a blog isn't free. It's expensive in face, so making a profit is a must if you're gonna continue to do it. My expenses this month included:
Total: $85.94
Here's how I made money this month:
PROFIT
| | |
| --- | --- |
| Social Fabric | $1,150 |
| Amazon | $13.01 |
| Shareasale | $52.00 |
| Izea | $72.00 |
| Blogher | $100.00 |
TOTAL : $1,387
Total profit was: $1,298!
I DOUBLED my income from last month. BUT…I've yet to figure out how to keep it up. #Alwayslearning
Making any money on my blog is a win…since it's my hobby and dream to be a full time blogger someday.
New goals for this month are to learn more about Amazon affiliates. Thanks to a group I joined called Pajama Affiliates, I'm thinking they might be my next investment blogging wise. Have you ever heard of them or tried them out? (And of course to continue growing)
My goals for this year include attending a conference and traveling more…so I can blog about it. Naturally! 😉 Moving forward, I'm not sure if I'll be continuing my income reports as it's been a full year of tracking them and publishing them. With little to no feedback on many posts, my hope is to educate and interact with other bloggers….and without the interaction piece, I'm not sure I'll keep doing it. We'll have to see how I feel in May! 🙂
Thanks of for following along!