*Disclaimer – I was provided with a free sample of this product to review and share with you all. All opinions are my own.
For a few months now I've been eyeing the SUPER popular Jord Watches that everyone is wearing. And my everyone I mean every fashion blogger. The ladies that I get my fashion sense from :).
So naturally, I began to really become interested in getting one of my own.
They're unique, fashionable and a true work of art.
When I was invited to sample a watch and share a giveaway with you all I jumped! Literally!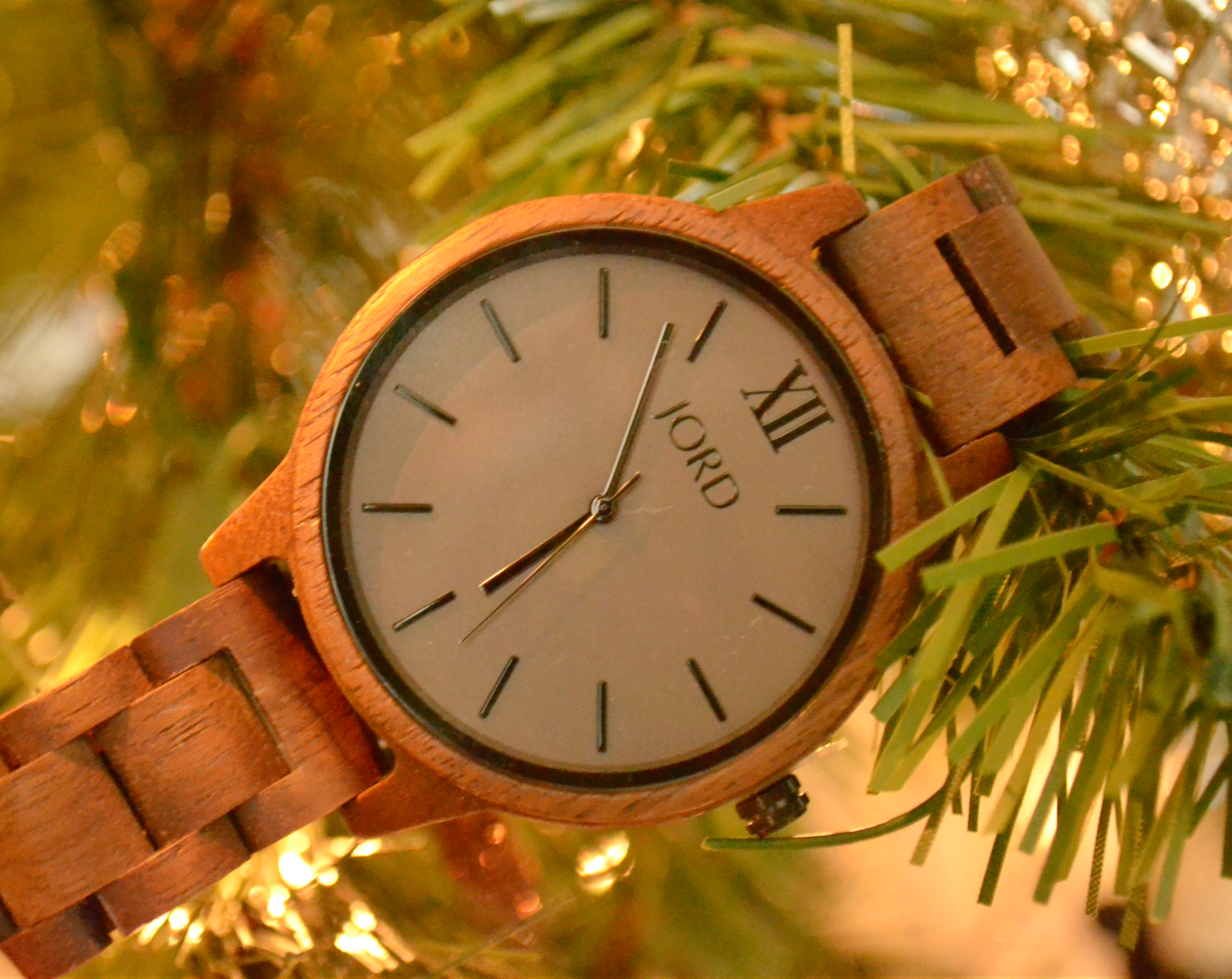 A little bit about Jord Watches:
They are hand-crafted wood timepieces. So unique and cool right!?
"Raw material, refined design JORD is run by artists, designers, marketers, and minders. We spend our days creating, considering, arguing, and hopefully agreeing. Then we'll scrap it all for the joy of starting new. We have fun. This is our journey. We are focused on creating timepieces that are modeled after a modern lifestyle. We value sustainability, efficiency, and experiential living. We make our watches for people who don't just have somewhere to be, they have somewhere to go. The value of a watch is not in being able to tell how much time has passed, but in being aware of the need to make that time count. Moments are bigger than minutes and your watch should tell more than time"
As soon as my box arrived, it was packaged so fancy! Complete with wood polish, a pillow and cloth for cleaning and a big box for storing. I ordered the Frankie series champagne color watch, so that it'll match everything I wear! And it does!
I love the color, look and size of the watch!
It makes the perfect Christmas gift for both men and women since they're very gender neutral! I love that about my new Jord Watch.
If you're looking to save some $$ – My Readers Save 25% Off JORD Watches – Hand-crafted wood timepieces! Get your discount below: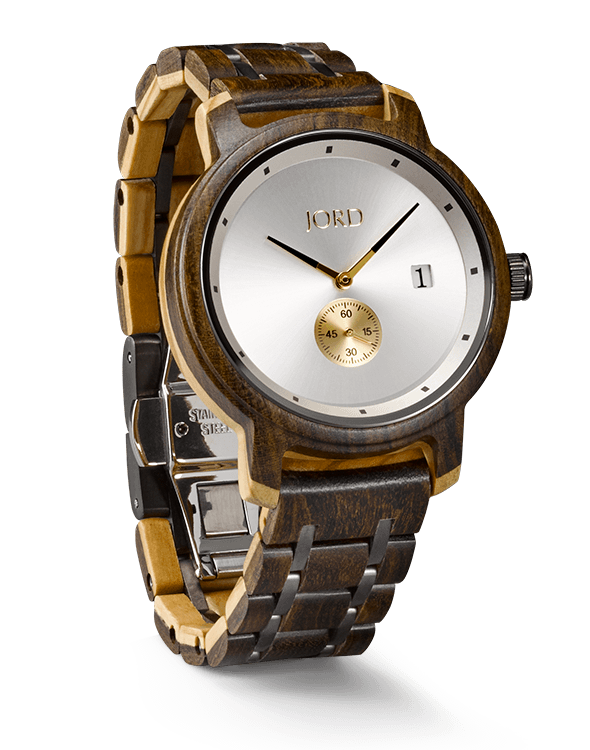 Register to Win $100 Store Credit at JORD Watches –
ENTER HERE!

Ladies Wood Watch


—————————————————————————-

Wood Watches by JORD