*prAna provided me with products to sample to provide an honest opinion for the following post.
Looking for quality, stylish and comfortable clothes is a challenge to say the least. Finding clothing that is all of the above and also mindfully made sounds impossible right? Well it's not and I'm here to share with you all my new favorite find for your winter wardrobe.
prAna's motto is "Yoga, Travel, & Adventure clothes with conscience". Living in Colorado, I feel like this motto describes a majority of the population here. We live in the land of adventure!
While prAna clothing is made to accommodate any adventure, the items are first and foremost mindfully made in order to support fair trade and sustainable practices. prAna actually has only one core belief – to give back more than we take from the world. I LOVE this! Who wouldn't want to support a company with these core beliefs!?
So of course I sampled the most versatile piece of clothing I could find. I chose the Stacia Sweater in the color called "winter". PERFECT! I was expecting a cute sweater that I would wear every so often. Little did I know I had just ordered my go-to sweater this winter!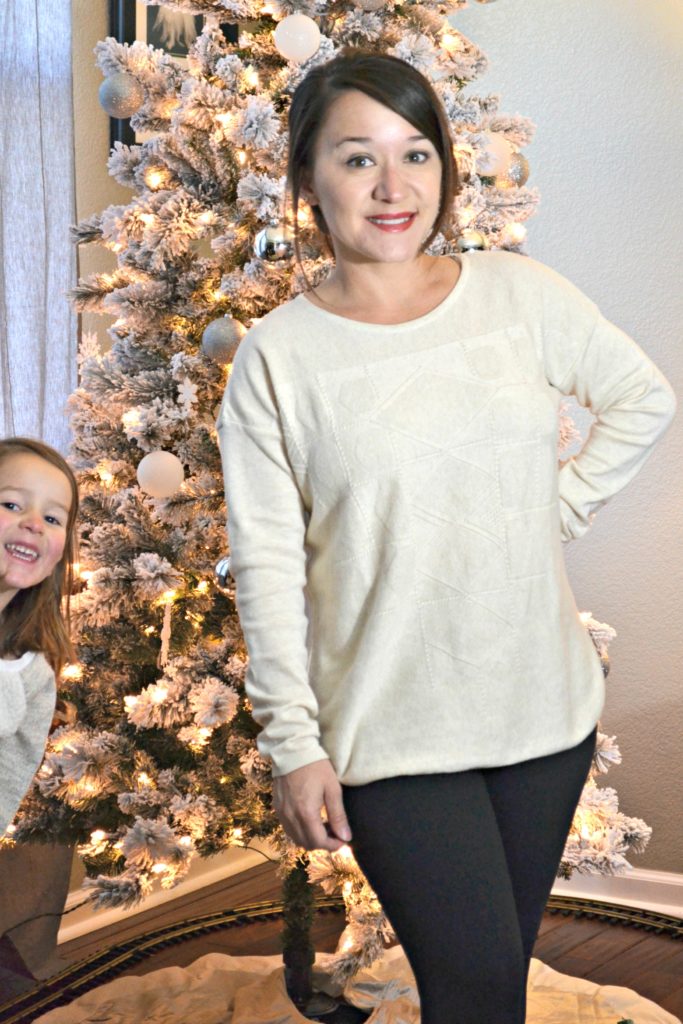 And here's a close up of the sweater…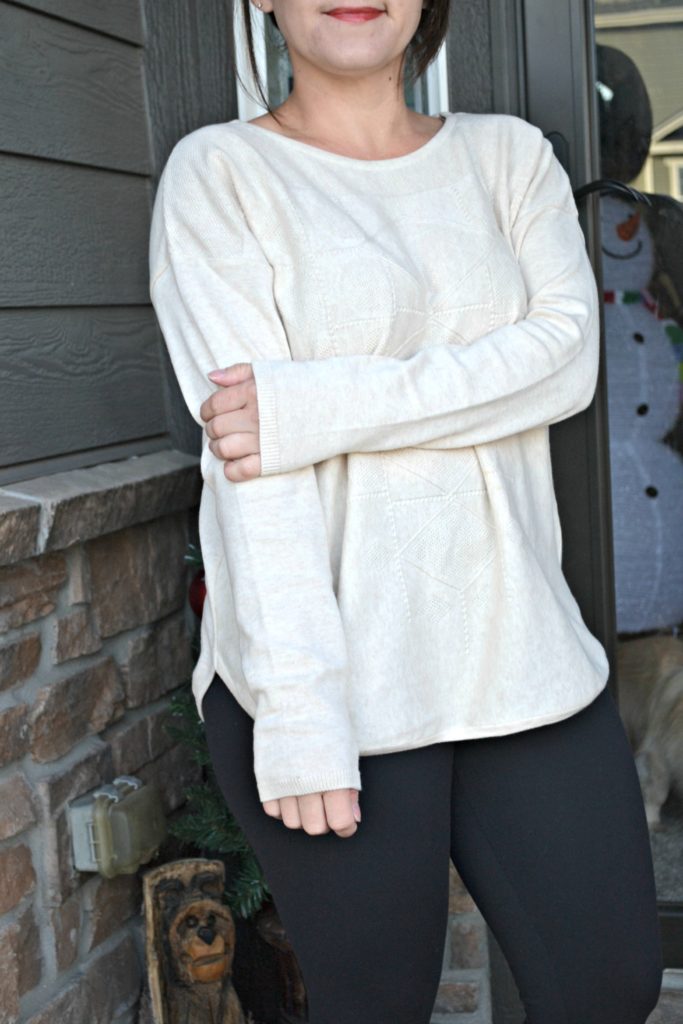 Not only is it made well, it's adorable on and fits so well! The material is perfect for a sweater. Not too bulky, not too thin. (AND it's long enough to cover by behind so I can wear it with leggings and boots! aka my winter uniform). Did I mention it's also 100% Organic Cotton!? It is!
My husband ordered the versatile "Throw-On Hooded sweater".
I love blue on him and he loves the material on! (Again, 100% organic cotton) He never wears long sleeve or sweater tops. It can be below zero here and he'll be wearing a short sleeved polo. So hopefully this will be his go-to sweater this winter to keep him warm! 🙂 I know I love it on him! 🙂 (Now only if he would smile when he's modeling for me)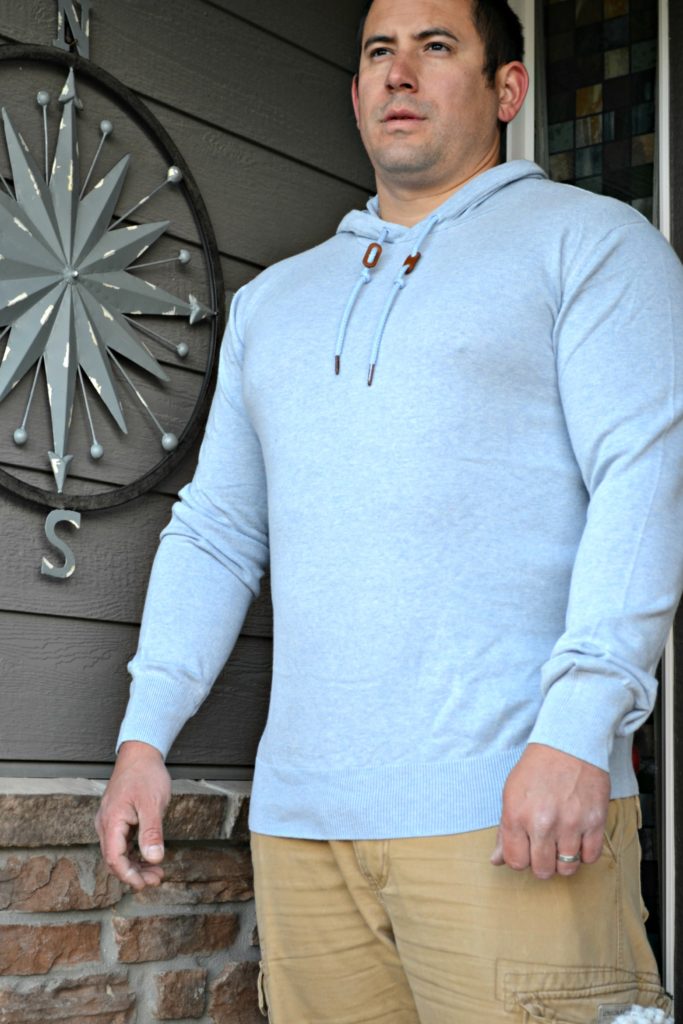 If you're looking to try prAna out for yourself, my readers get 15% off their order with code: MHMF16JEPU at checkout!
You'll be sure to find something for yourself or for someone on your holiday gift list! Thanks to prAna for providing me with samples to share my new found love with you all!