It's the BEST post of the month!  Time to see what Stitch Fix sent me this month AND if you're new to Stitch Fix, I'm going to tell you how to get your 1st Stitch Fix Box for FREE!
First up, here's what Stitch Fix is all about:
It's a monthly subscription box with 5 fashion items (clothes/jewelry/accessories/shoes) that are handpicked by stylists!  Sounds like fun right!? The box is delivered each month (on a day you choose) to your home.
The cost is $20 a month (which is called your styling fee).  That $20 will be deducted from any item you want to keep in your box!
No time to shop or keep up with the latest fashion? No problem!  Stitch fix will pick out clothes and ship them to your house!n
It's a mom's dream really.  I LOVE shopping, but in-store shopping with kids and a husband is the WORST.  I no longer like to shop in person, which is why Stitch fix is a great fit for me!
You get to choose the items you want to keep and send the rest back.  Or, keep the whole box and get 25% off the whole box!
Here's what was in my box:
Renee C – Lissane Keyhole Halter Top – Keep
I've had this top pinned to my Pinterest board for months! I was so excited to see the see that my stylist sent it to me!  It's right out of the box, so it's a little wrinkled in the picture below, but it's adorable right!  My monthly rule is to keep 1 item out of each box.  I'd LOVE to keep each box, but thanks to daycare and LIFE, I can't.  One is enough to fulfill my fashion need!  (Unless the box is AMAZING, then I keep the whole box and get my 25% off discount! lol).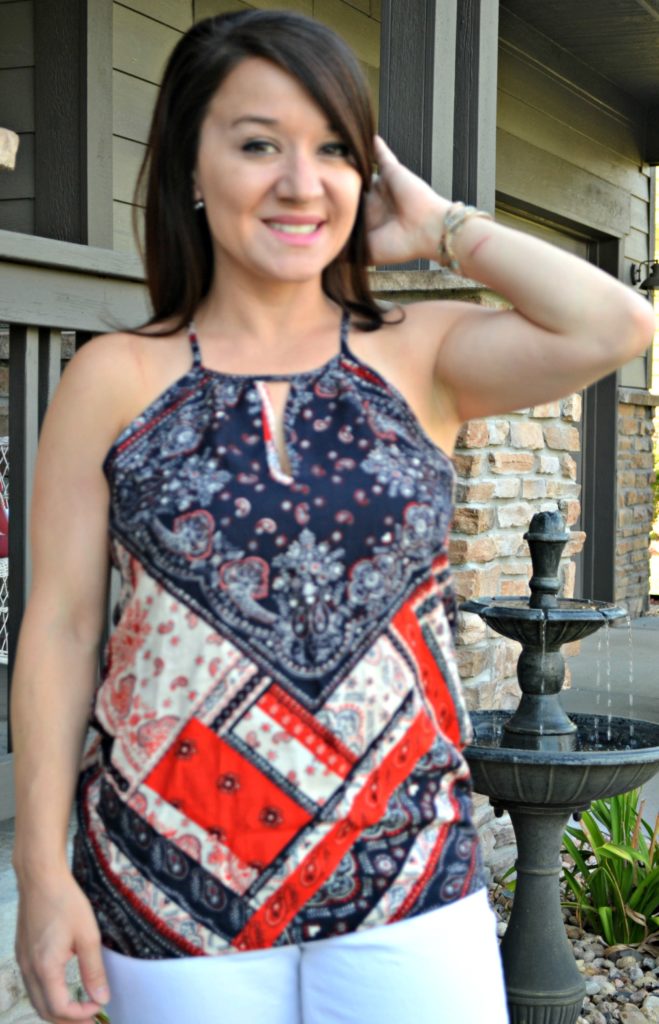 Collective Concepts – Paddington Tunic – Return
I'm looking for some cute tunics that I can wear this fall with every woman' favorite wardrobe staple, LEGGINGS!  The Paddington Tunic is adorable on, just a little big for my 5'1″ frame.  I added a belt to it to help it give some shape, but it still didn't fit well, so it went back.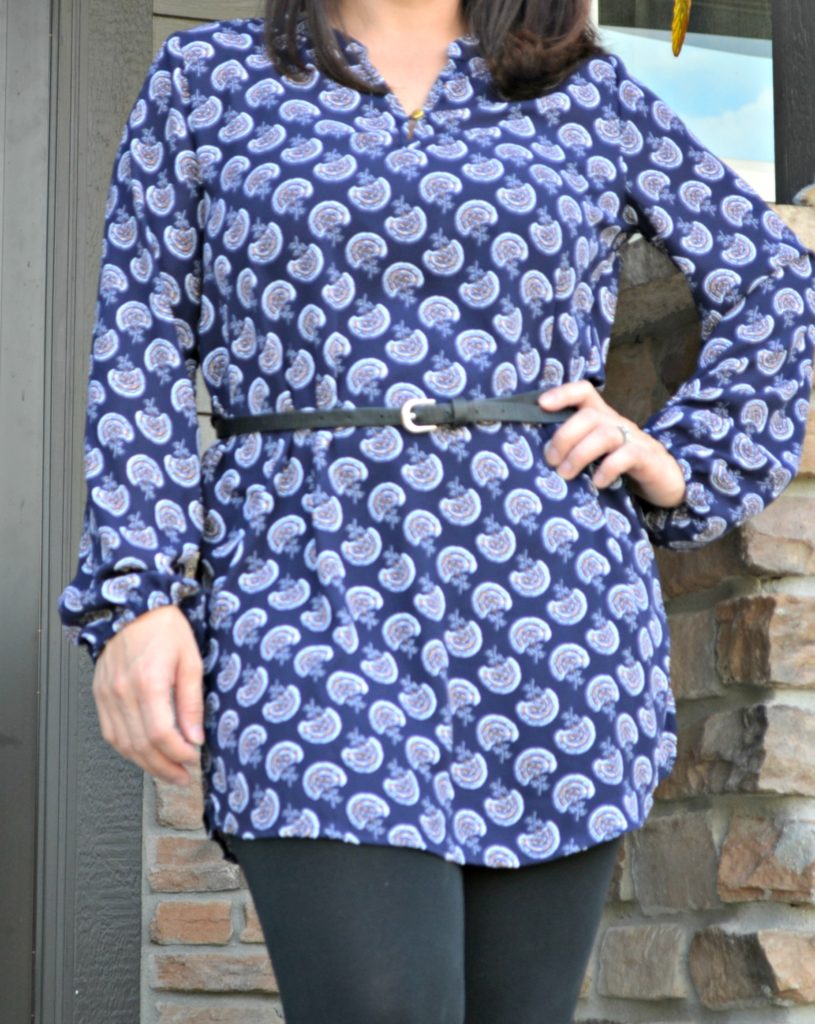 Pistola – Elouise Rolled Cuff Denim Short – Return
Can you tell these didn't fit?  I'm always looking for cute shorts, so I was excited to see this in my fix.  They were a little too tight for my liking so I spared you all from having to see that image! Did I mention they came up above my belly button?  1991 called and I'm not picking up…or #Momjeans.  Either way, no.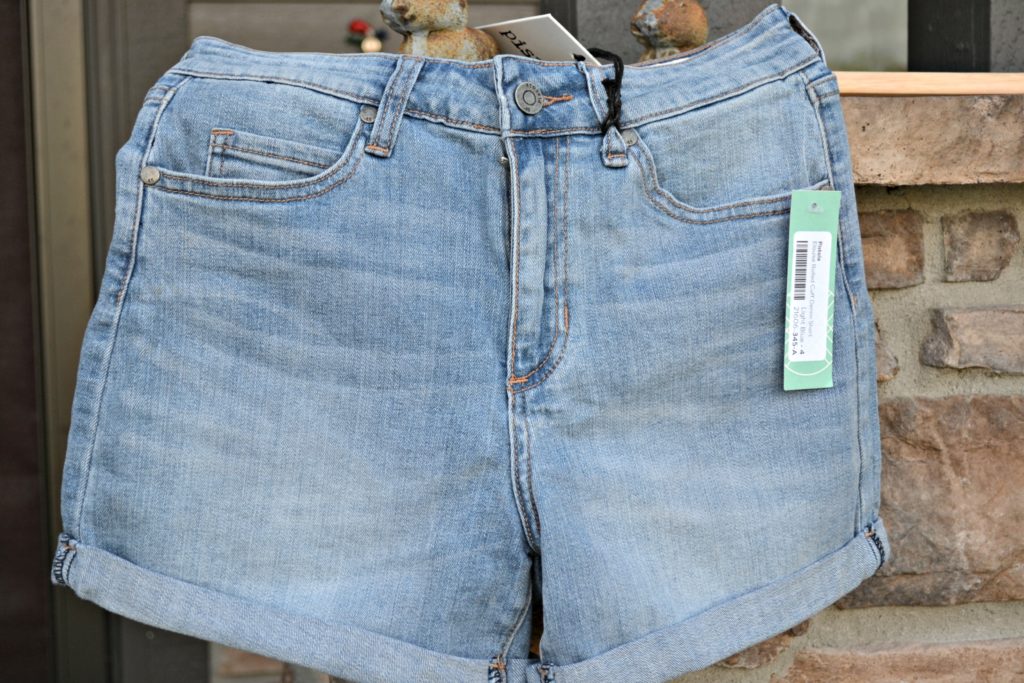 Skies are Blue – Jarren Embroidery Detail Kimono – Return
While this top is SUPER cute off, on, it didn't fit me well.  So again, I decided the best way to display is off my body and on the hanger! 🙂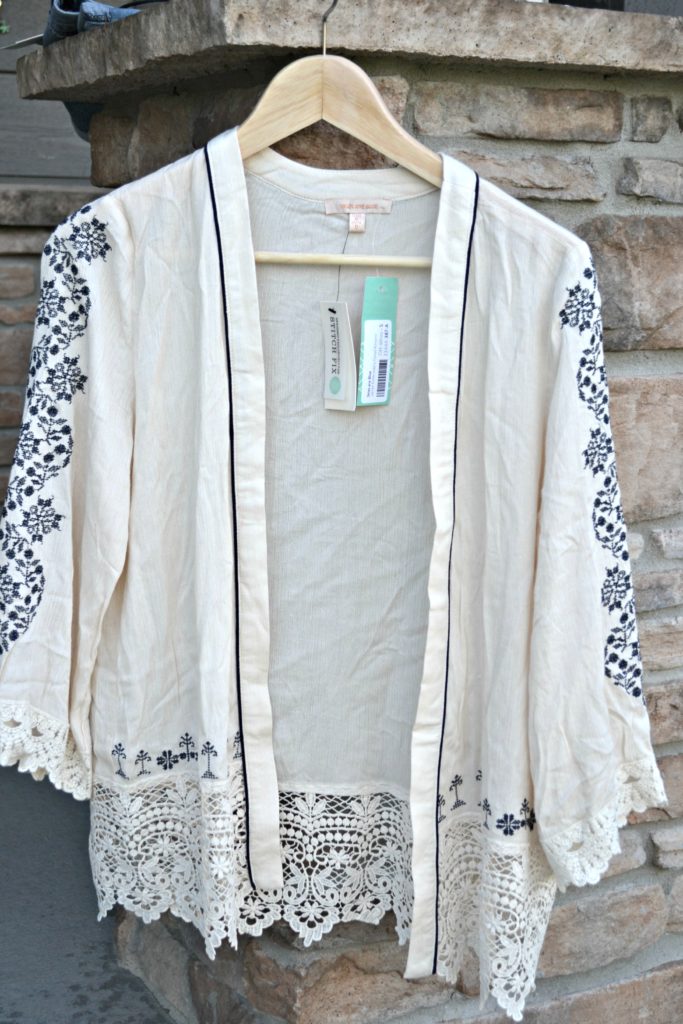 Skies are Blue – Fernandez Back Cut Out Detail Blouse – Return
I LOVED how this top fit and I loved the design, I just didn't love the color for me.  When I wear orange it's usually on Sunday's when the Broncos are playing.  Otherwise I'm not a big orange fan, but such a cute top right?!
I'm wearing my new necklace from RocksBox!  I'm loving RocksBox each month to complement my StitchFix Items.  I received my first box from Rocks Box FREE last year and ever since, I schedule one box every few months to keep my jewelry up to date and new! You can get your first Rocksbox FREE with code:   jessicabff993
Now if you're new to Stitch Fix, you're in luck because you can get your first box FREE!  The monthly styling fee is usually $20, but with my Link this month, you get your first box FREE!  You will get a $25 credit once your box ships!  Sign-up here by completing your style profile and choosing a shipping date.  Then ENJOY your box and share your thoughts with me! I LOVE to share my affinity for Stitch Fix!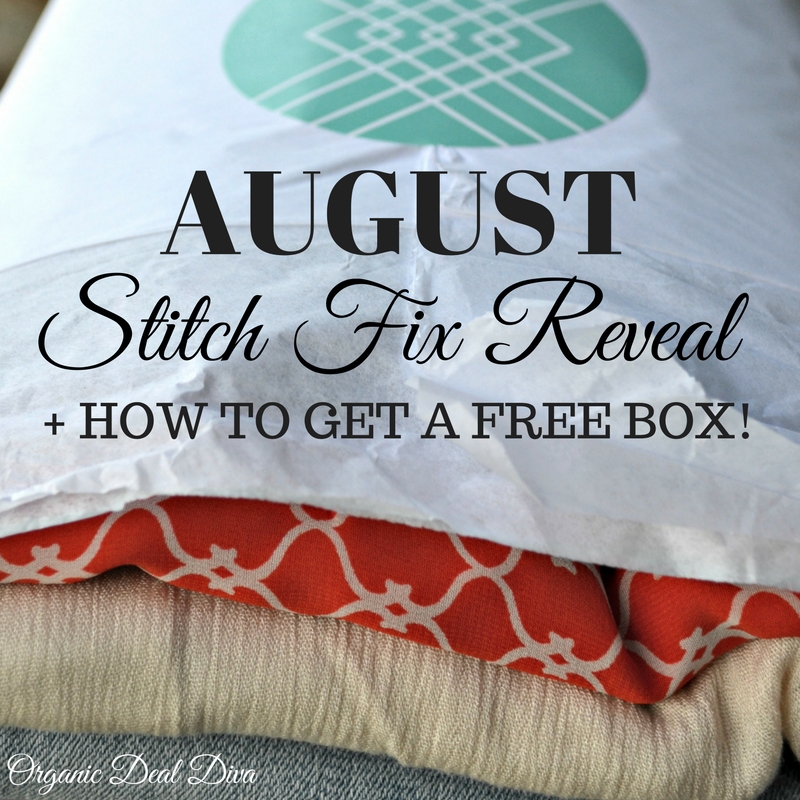 Head over to CrazyTogether to check out more August Stitch Fix Finds from some awesome Stitch Fix Bloggers!