*Affiliate links are used in this post.
We're fully into Spring everyone. My flowers are blooming, my trees are budding and my grass is still miserably yellow. Guess I should try watering it right? 🙂
Here in Colorado, Spring can be difficult to dress for. One day it's 80, the next day it's 44. OR you wake up and it's sleet raining, and by the afternoon it feels like the middle of summer. So needless to say, my wardrobe gets very creative this time of year. Lots of layers that I can peel off or put back on!
This month for my Stitch Fix, I asked for cooler, Spring pieces, that I can transition into summer. Also items that I can wear this June in England and Ireland!
YES! I'm going to Europe! FINALLY! I'm 36 and I've never left our continent. Mexico, Canada…that's about the extent of our out of the country experiences. So this girl is SUPER excited to visit London! I'll be writing a post soon on how I'm preparing and packing! Be sure to expect many follow up blog posts outlining my adventure! Until then, I'm here to share with you my 21st Stitch Fix box! Ohhhh how I love thee!
What is Stitch Fix?
If you're new to Stitch Fix , you're missing out! Why? Because with Stitch Fix, you get your own stylist, who sends you 5 hand picked items each month! Yes – It's custom fashion right to your doorstep!
No need to shop in store, purchase and return items, no dragging spouses or kids to go shopping. If you're like me – this is a HUGE benefit! Before Stitch Fix, my wardrobe was suffering…and mainly because I didn't have the time to go shop! Two little kids and shopping is a nightmare.
Stitch Fix also helps me to stay in-style and try new fashions.
You pay $20 per box (that's your styling fee), which can be credited toward items you want to keep in your box. If you send all 5 items back, you lose the $20 styling fee. So my rule is, I always keep at least 1 item. 🙂 You can sign up here, where you'll answer some questions about your own style and clothing sizes.
My April (21st) Box
Here is what I received this month in my Stitch Fix:
Market & Spruce – Lorraine Short
Ink Love & Peace – Riane Drawstring Racerback Knit Tank
Market & Spruce – Sam Hi-Lo Short Sleeve Tee
Urban Expressions – Jak Zipper Detail Tote
Market & Spruce – Colibri Plaid Henley Top
First up is the Market & Spruce – Lorraine Short. I LOVE how they looked off. But once I tried them on, they were booty shorts! I'm too old…so they went back.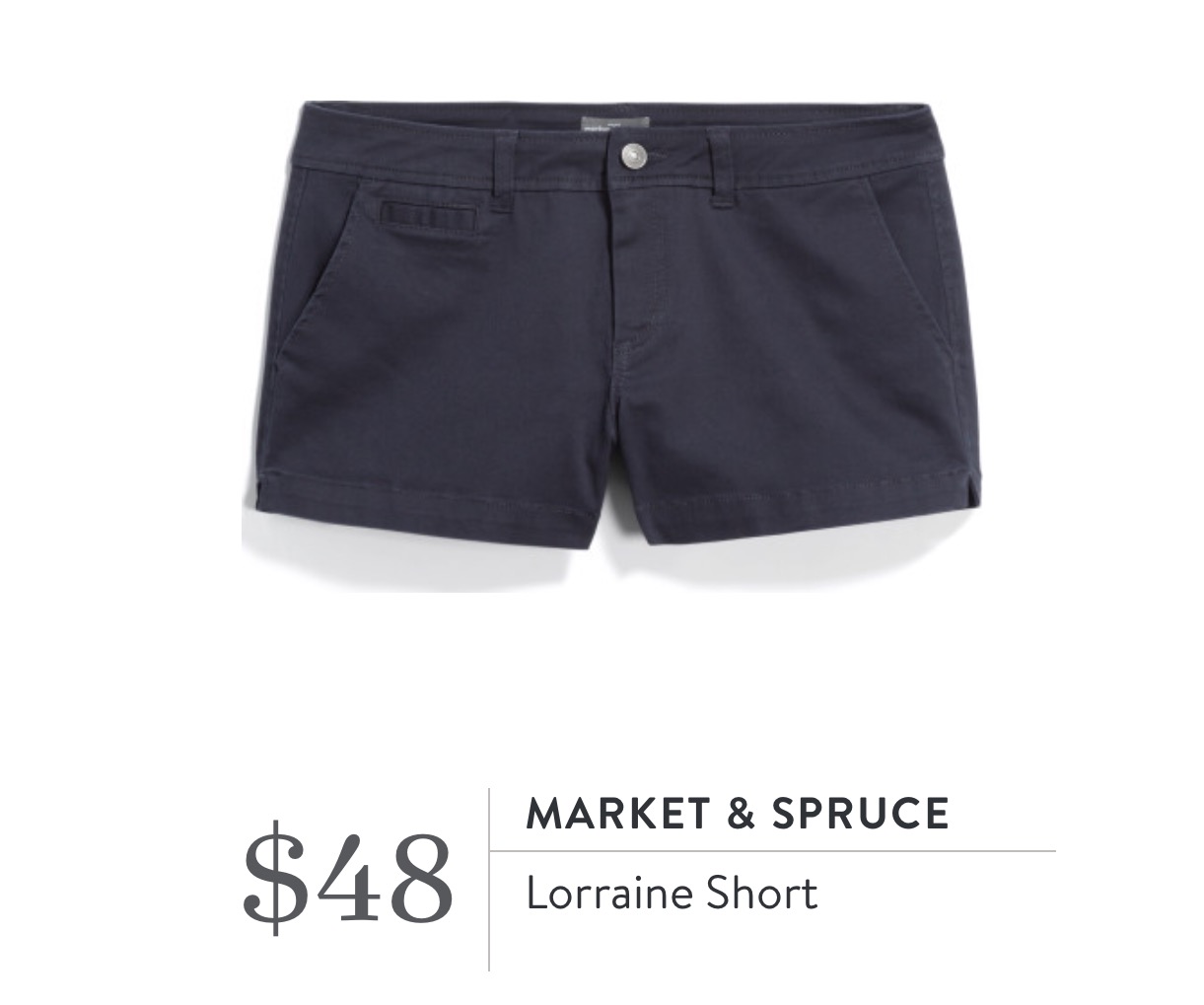 The Ink Love & Peace – Riane Drawstring Racerback Knit Tank was also super cute! I can see myself wearing this all summer long. It was FREEZING the day I took my photos outside, so I threw a jean jacket over the tank, but this one was so soft and so cute! So I kept it! 🙂
I love the drawstring as an added extra to this top! 🙂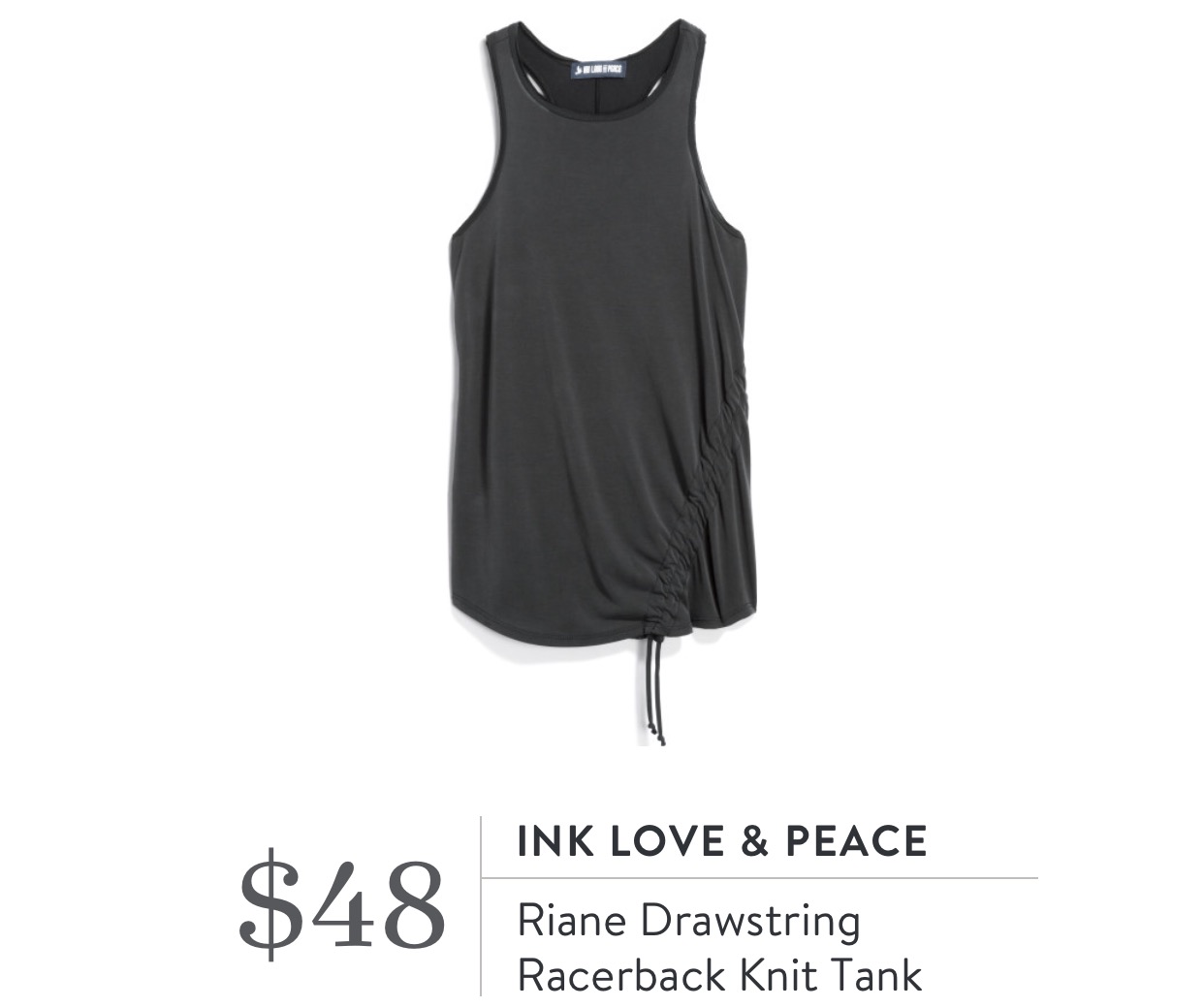 Since I got my April box, I've been wearing the Market & Spruce – Sam Hi-Lo Short Sleeve Tee…non stop. Really every week I've found use for this tee.
It's not a regular Tee, that clings to your body and makes you feel like you need to suck in all day. It's loose fit, and OOoooohhhhh SO very comfy.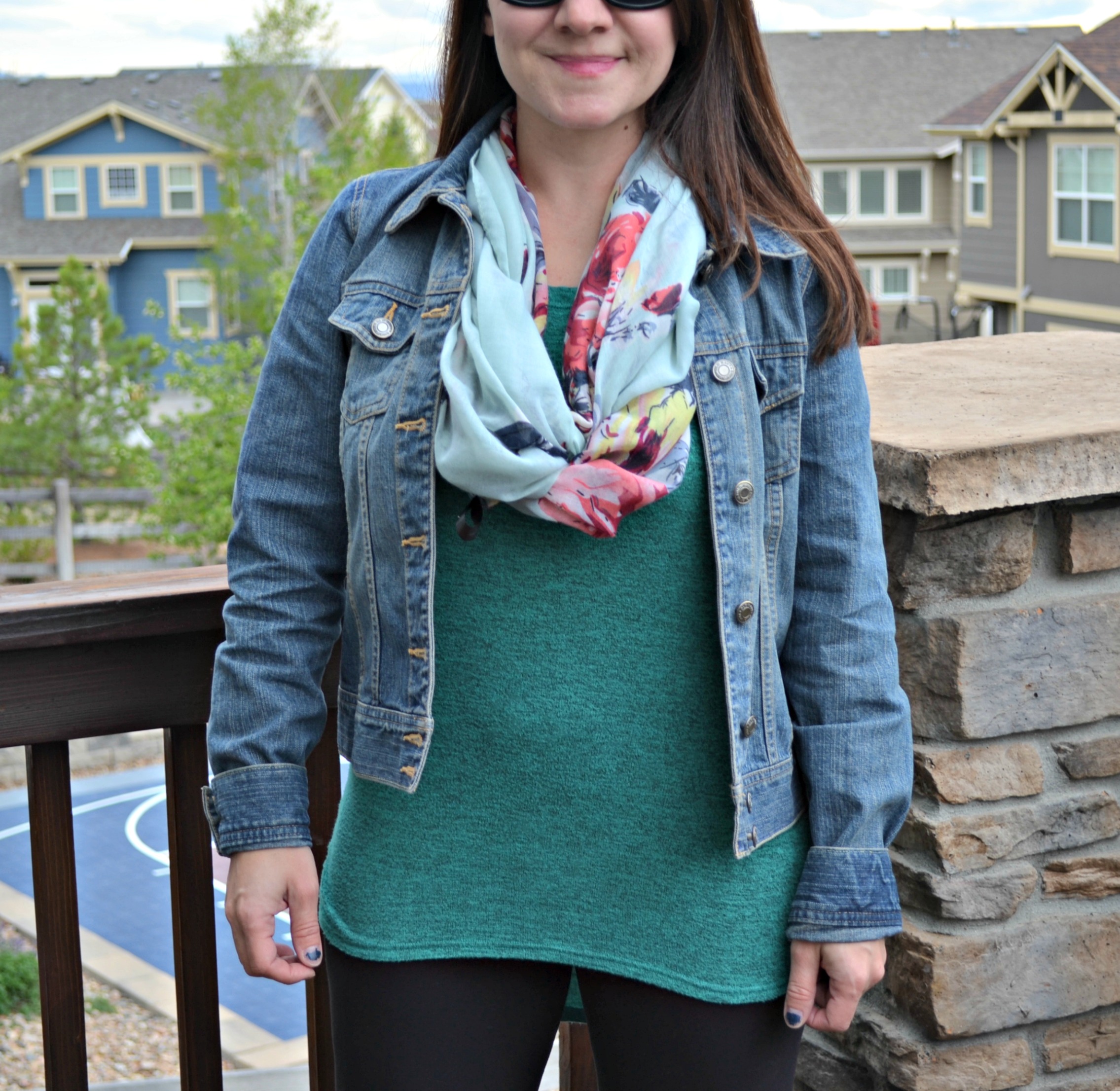 AND the best part, the back of it covers your booty! So ladies, you can wear this Tee with leggings. #MomUniform!!!!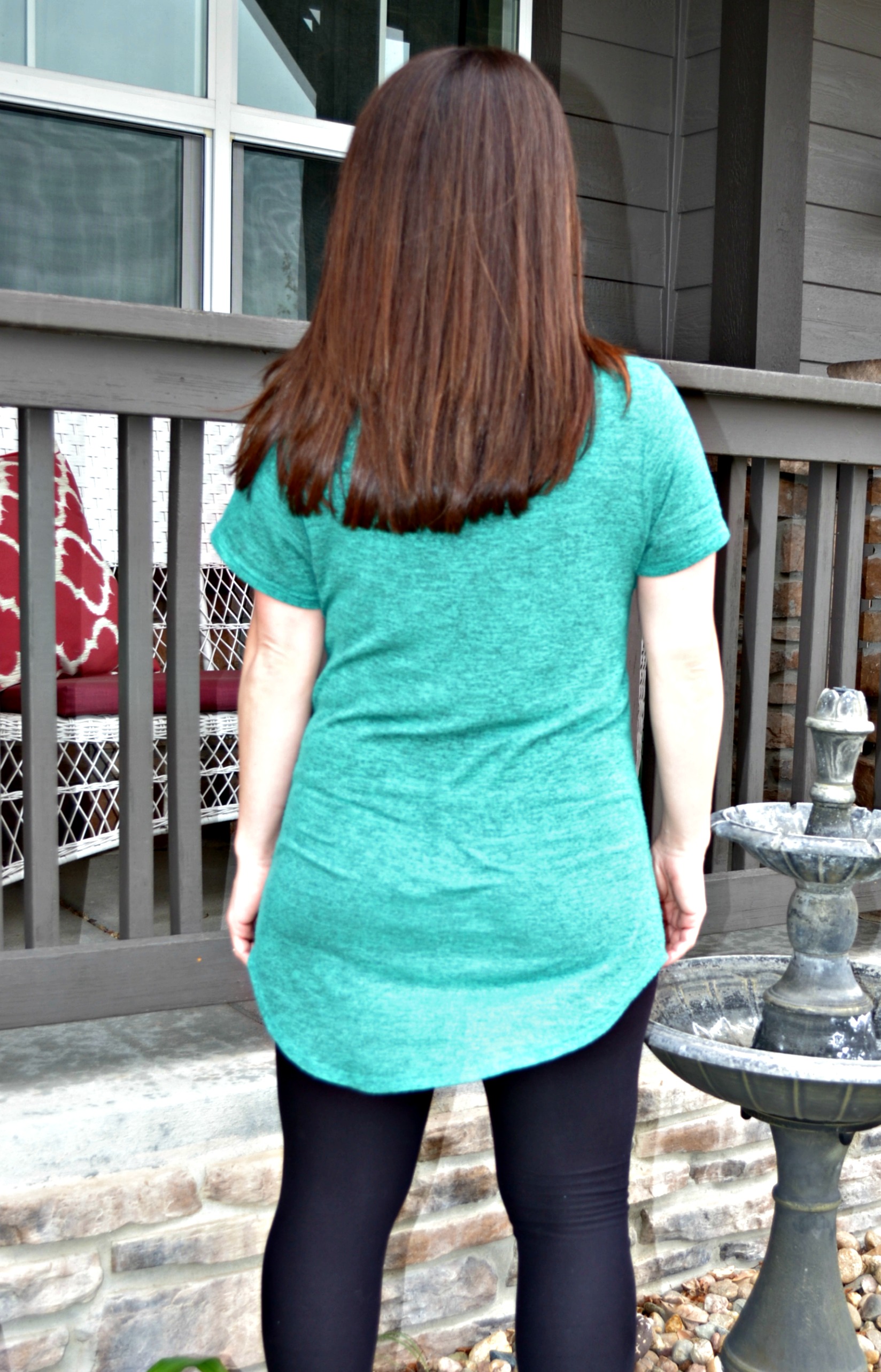 Naturally – I'm sure you guessed it by now. I kept the Market & Spruce – Sam Hi-Lo Short Sleeve Tee!
Next up was the Market & Spruce – Colibri Plaid Henley Top! Super cute right? And great year round! My only complaint is my chest….is rather large. So button ups are not my friend. I don't usually wear or keep them from my boxes. So I sent it back. 🙁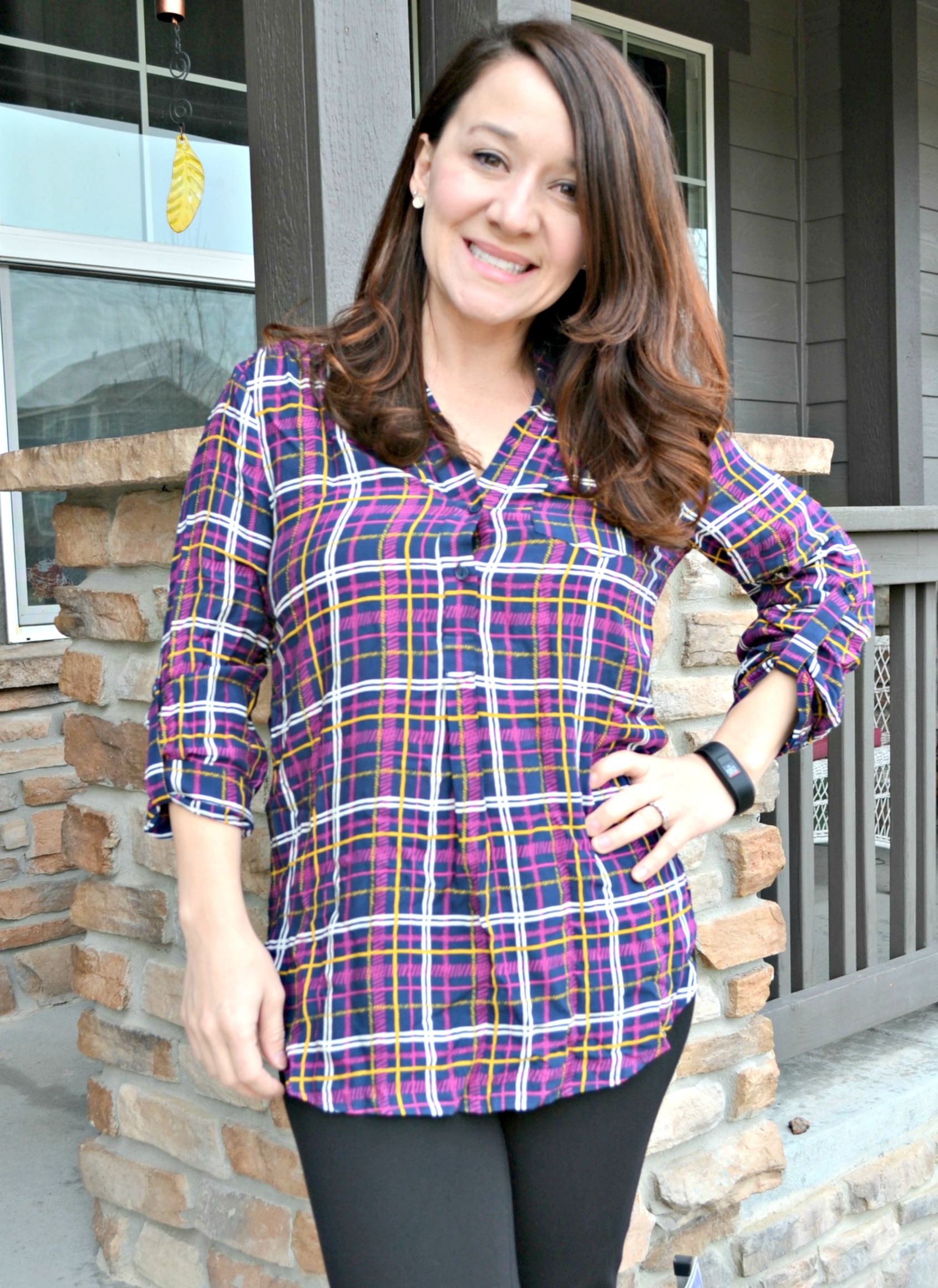 Here's the back of it…it covers enough to wear with leggings and boots/booties!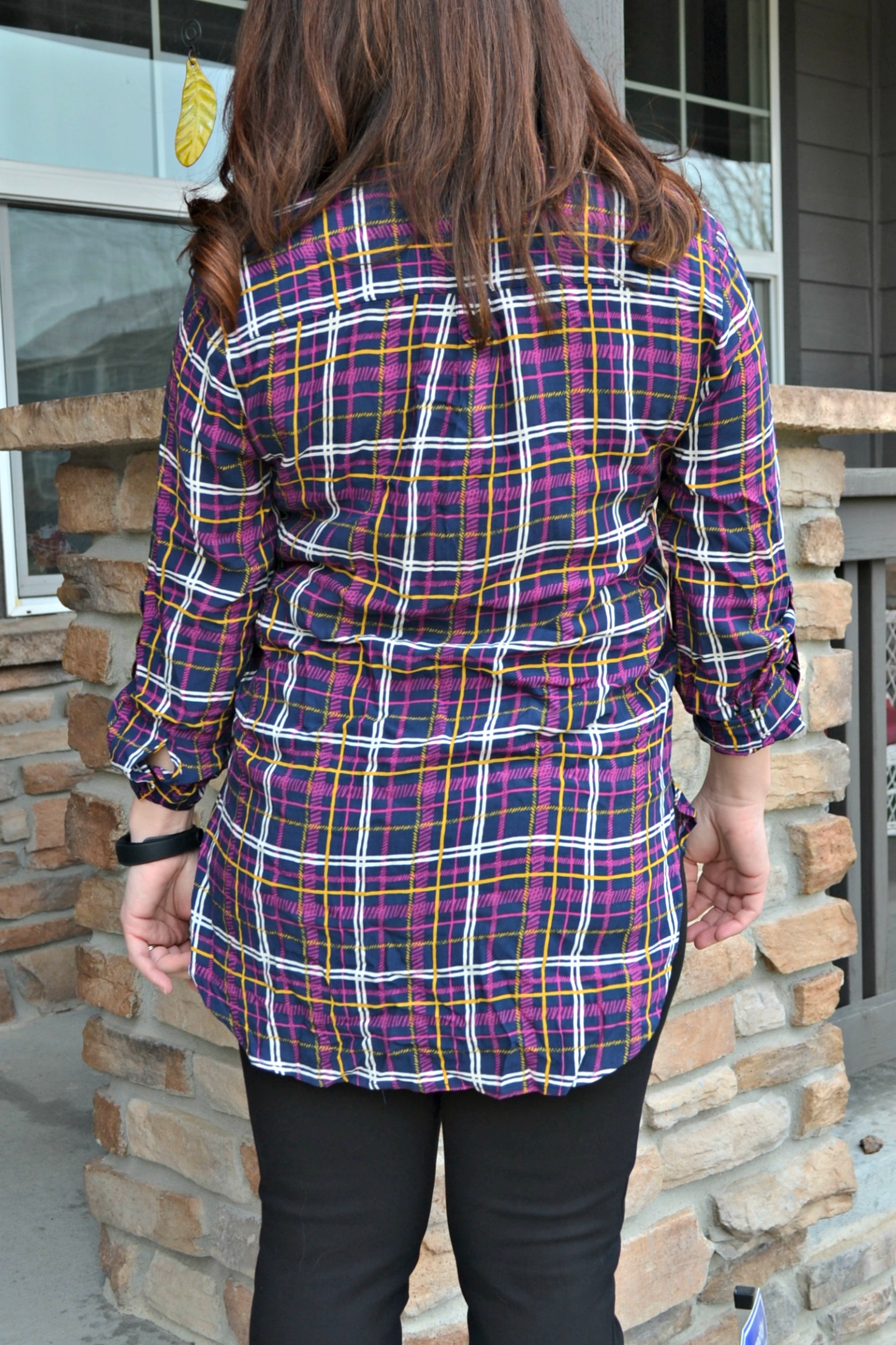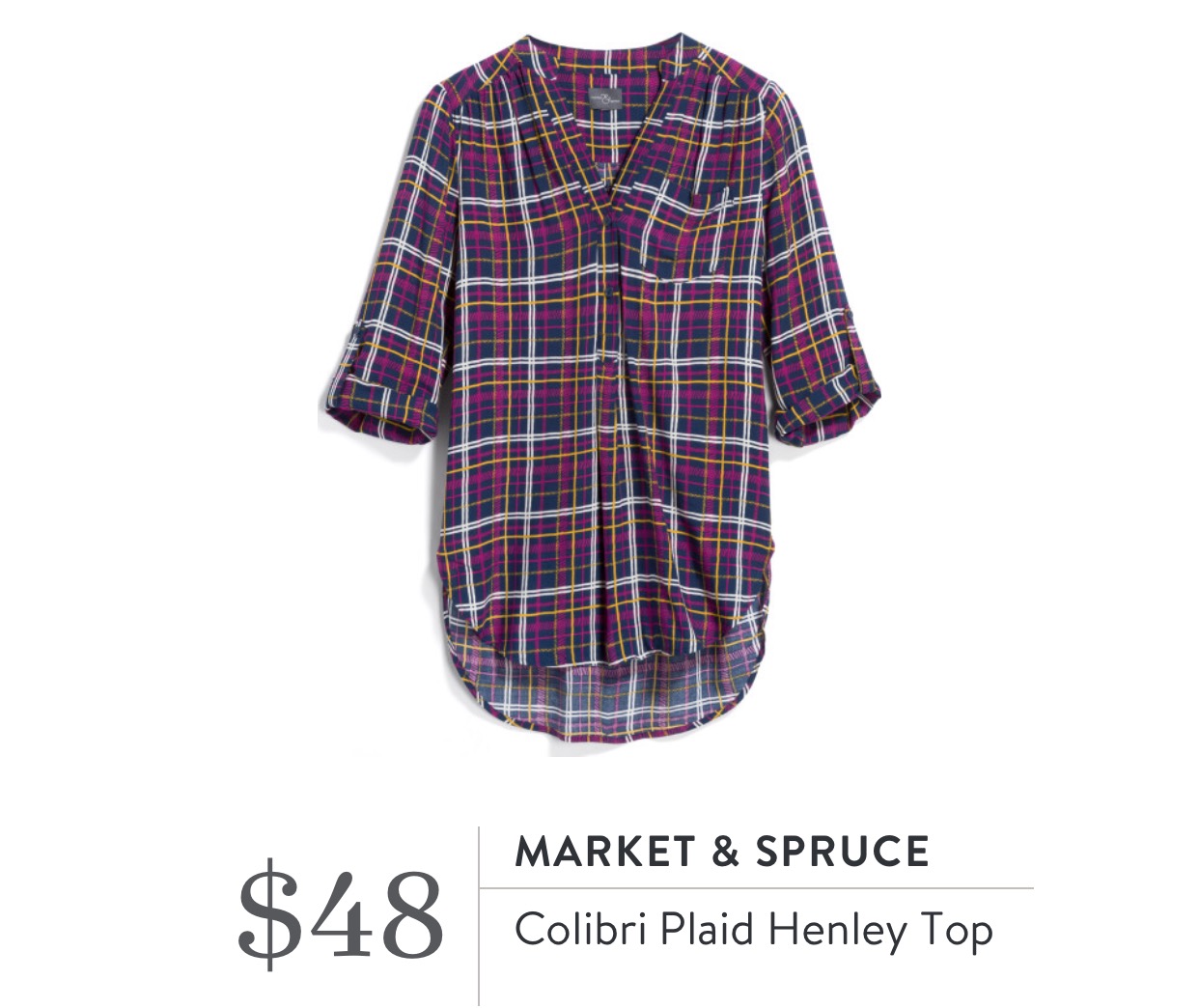 I've been on the lookout for a new bag….ummm for about 2 years. I'm so picky with bags. They have to be great quality, great price, cute, not too big, not to small, etc. I'm actually still wearing the same bag from 8 years ago currently because I'm so picky. This poor bag (coach bag) has seen better days, but it's the perfect size!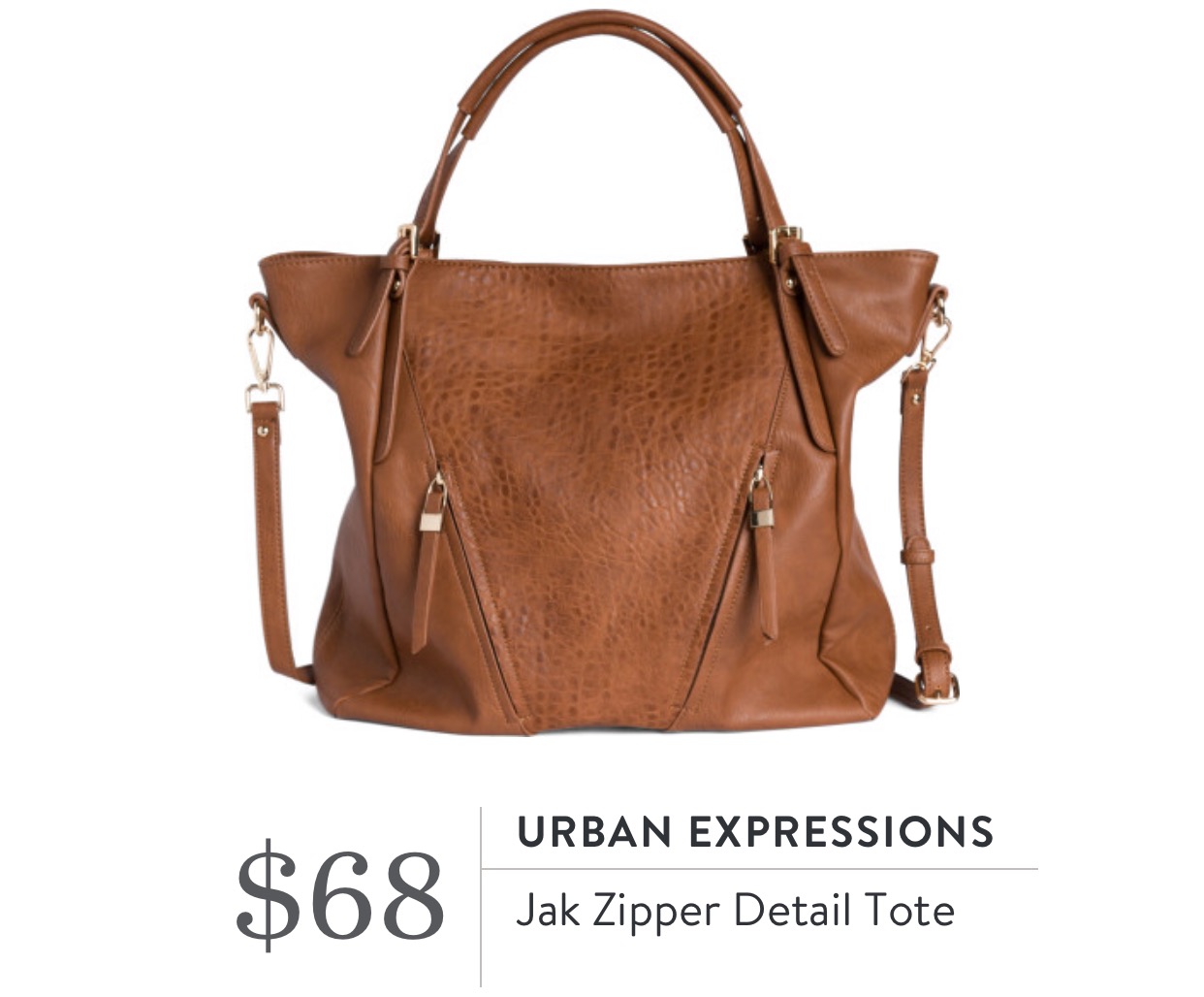 I was hoping this bag wasn't too big, but unfortunately it was rather large.
On my small frame I looked overwhelmed with the bag. So even though it was adorable, it went back.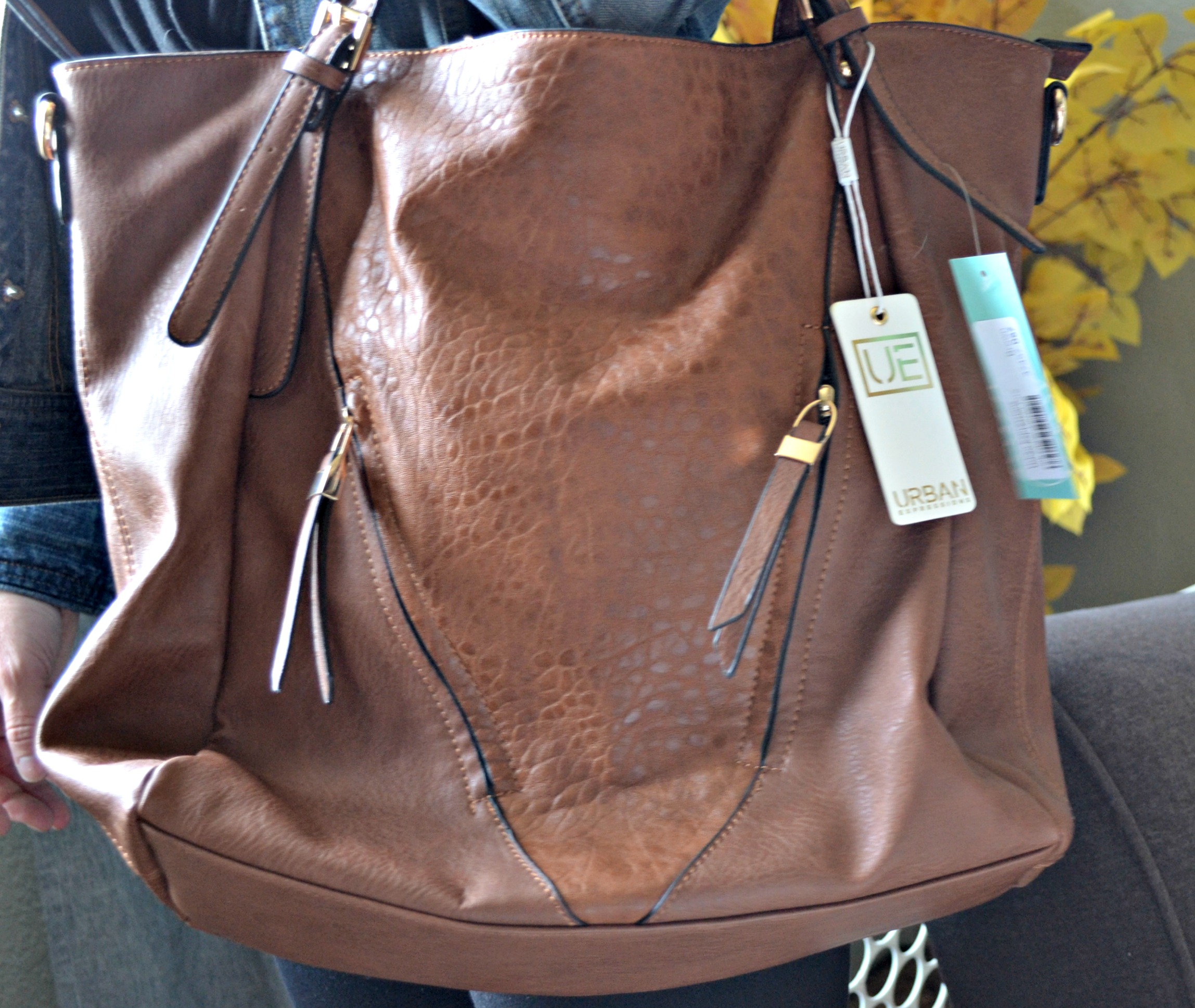 So to re-cap, here is my box and what I kept:
Market & Spruce – Lorraine Short – RETURN
Ink Love & Peace – Riane Drawstring Racerback Knit Tank – KEEP
Market & Spruce – Sam Hi-Lo Short Sleeve Tee -KEEP!!!
Urban Expressions – Jak Zipper Detail Tote – RETURN
Market & Spruce – Colibri Plaid Henley Top – RETURN
Stay tuned for May!! I'm teaming up with some fabulous Stitch Fix bloggers for a big giveaway!!! What items are you loving from your Stitch Fix boxes? (I'm always looking for items to add to my Pinterest!)