Disclosure: This shop has been compensated by Collective Bias, Inc. All opinions are mine alone. #StopPainNow #CollectiveBias
One thing I've learned in the past few years is to never take you health for granted. When you're young, you feel invincible. Your body never hurts! The only pain you feel when you wake-up in the morning is merely a sore muscle from your workout the day before.
Everything is awesome.
Then father time kicks in, you have a few huge babies (9lbs'ers here) and your body no longer feels amazing.
This is me.
Body Pain
My neck, my back, my hips. I've experienced horrible, miserable pain in all of those areas in the last three years. Whether it be from sleeping wrong, from moving wrong, or looking the wrong way too fast (yes-this has happened with my neck) you really start feeling the effects of time. (And huge babies).
Can you relate to this? Or know someone that can?
My most recent bone/spinal injury occurred in January. I was on my yearly health kick, where I choose a new workout program and dedicate myself to it. This year I chose one that seemed fun and effective. An MMA workout! Fun=miserable. Effective=I will probably hurt my myself before seeing results.
Sure enough…I did.
"My Neck and My Back"
The morning after my injury I woke up and could barely get out of bed without "shooting pain" up my spine. My lower back felt horrible.
Really.
I couldn't bend over, I couldn't twist, I could barely walk.
I'm an RN….which means unless we're dying, we don't go to the Doctor! If you're a nurse you know what I'm talking about. It's in our nursing DNA I'm pretty sure, so naturally I refused to go to the Dr. (Disclaimer: I'm not telling you to do the same. Know your body and seek medical care when you need it. Please!)
I personally knew my pain was from an injury and I knew it would heal with the proper TLC.
I just didn't realize how LONG it would take to heal…
HELPING BACK PAIN
To help me cope with the back pain and get though my days, I decided to try a more natural route to control my pain. Even though I'm a nurse, I'm not one to take traditional medications. If there's a generic and a brand name that I can't spell or pronounce, it's not likely I'm taking it. (Chemicals freak me out…anyone else?)
Curamin® Stop Pain Now was something I saw while shopping in the pain relief section of my local market. It's a #1 Selling Brand, it's is safe, effective and non-addictive and it's been voted #1 for Pain Relief?!
SOLD!
I purchased the Curamin® Extra Strength 60 count and headed home. I was so excited…I found a safe and effective pain relieving product that doesn't just mask occasional pain, it gets to the source and stops it.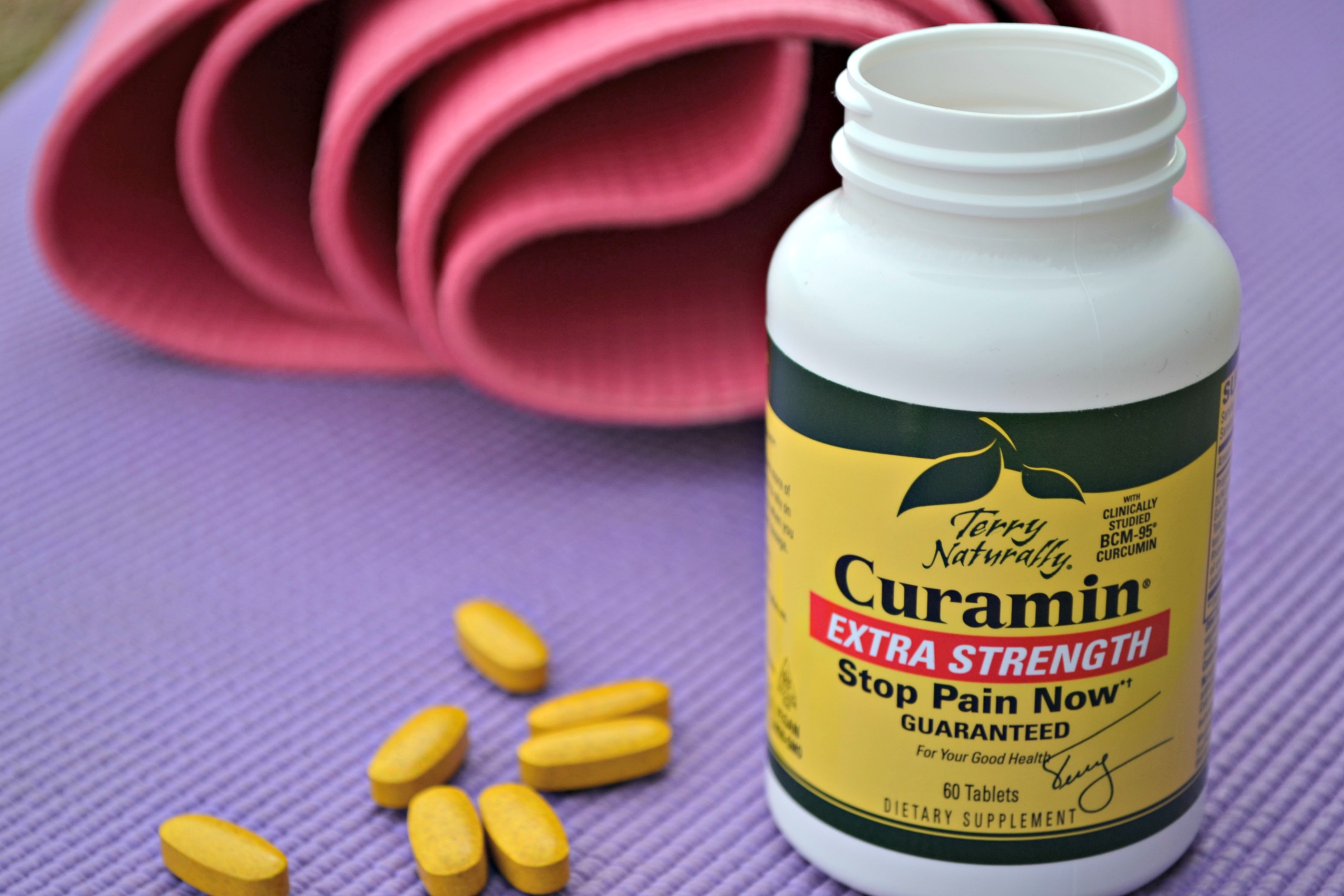 Curamin® has been recognized throughout the natural product industry for pain relief with 28 awards and counting. It is available at fine health food stores nation wide. You can check out the store locator to find a retailer near you.
Hello Curamin®. Goodbye Pain.
I started it taking Curamin® daily, at the first tinge of pain. In no time at all I was feeling SO much better, ready to take on my busy days.
I felt so good that I finally started exercising again. My long days at work were so much easier to get though, and best of all – I could pick up my son again without crying out due to agonizing back pain.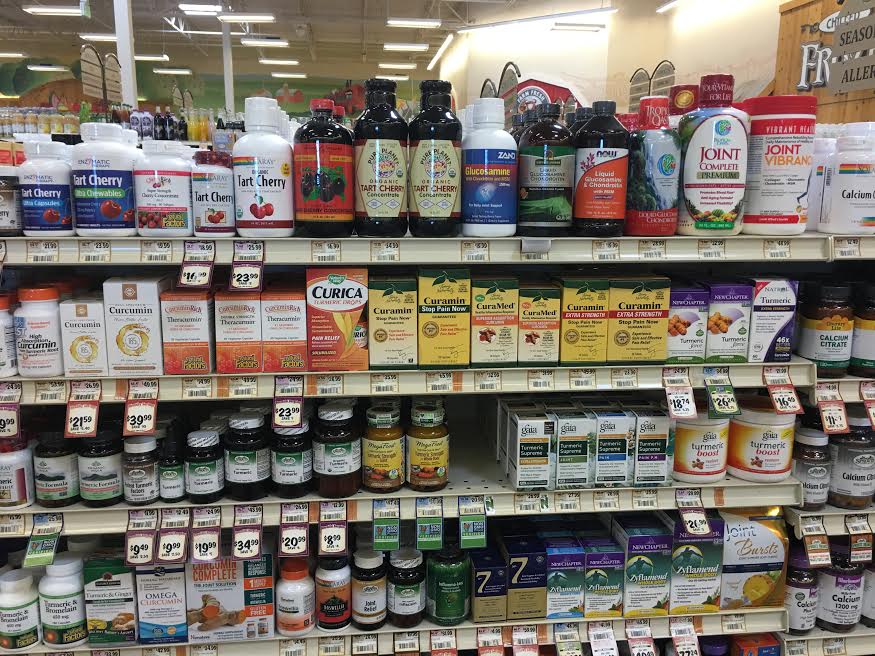 I even went snowboarding! (And I made it though the day without stopping to waste time in the lodge recovering from pain).
Curamin® became essential to my day. I knew what the ingredients were that I was putting into my body. I finally have found a effective, non-addictive herbal formula that is different from over-the-counter pain meds and prescription drugs that can sometimes have negative side effects.
While I was feeling better, I knew I still needed to help my muscles and spine fully heal.
Fast forward 8 weeks later, Curamin® as needed, 6 sessions with the chiropractor, 2 sessions with a physical therapist, countless hours spent in my hot tub (I know, it was torture), and numerous ice packs I was finally healing!
YOGA!
In February, I began to stretch every night to help my body recover from the injury. (As ordered by my chiropractor). My post pregnancy body has never fully regained strength or flexibility, but as I kept stretching, I noticed it was helping with my injury. So I decided I'd do more then just stretch, I decided to commit to practicing yoga, five days a week.
The ultimate body workout and full body stretch!
I found that after each session I felt a little bit better each time. I focused mainly on back and core exercises for three weeks straight, five days a week.
Yoga really is amazing…what other exercise combines relaxation with a full body workout?
Now…after 12 weeks of interventions, I can finally say I am completely pain free. AND I'm also able to do the splits as an added bonus, thanks yoga. 🙂
5 Yoga Poses that Helped Me Heal My Back Pain
Before I did yoga, I consulted with my chiropractor, who is also a Doctor. He recommended this regimen to help my body heal. Here are the 5 yoga poses that I do every night. Together with all of my other interventions and my daily Curamin®, here is my yoga routine.
(disclaimer: I'm not a yoga instructor, but know that this sequence of moves has helped me).
(Be sure to talk with your doctor before prating yoga and always work within your own range of limits and abilities).
Start in Child's Pose. (Hold 1-2 minutes)
Down on your hands and knees, keep your big toes touching and make a V with your knees. Stretch your arms forward and try to touch your forehead to your mat. I hold this pose for 1-2 minutes, feeling the stretch in my spine, arms, and back.
Breath softly and focus on calming your mind and body.
From here, slowly transition onto your belly. Legs should be side by side, toes pointed.
Push up into Sphinx (hold 1-2 minutes)
As you move into the pose, focus on lengthening your spine.
Place your elbows under your shoulders and your forearms on the floor parallel.
Breathe.
Inhale and lift your upper torso and head away from the floor into a mild backbend.
Draw your pubic bone away from the floor ever so slightly. Your back should be rounded, and core activated. Breathe slowly and feel the stretch.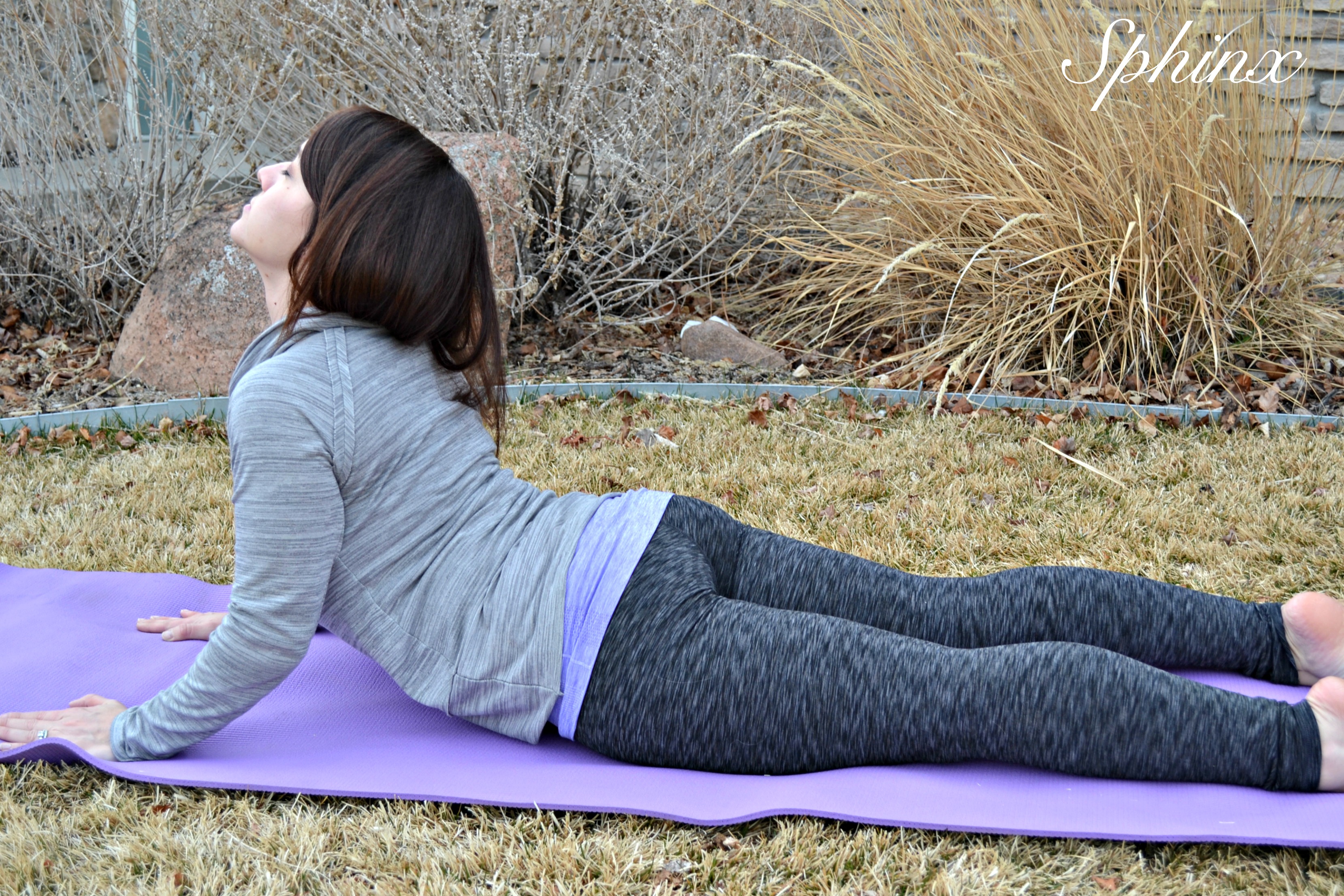 Next come up on your hands and knees with a flat back. Move into Cat and Cow. (Move between the moves for 1-2 minutes)
Cat-Cow is a gentle flow between two poses that bring flexibility to the spine. This moves stretches the back, torso and neck. This sequence will help develop postural awareness and balance throughout the body.
Hands and knees should be hip width apart. Gently arch your back, tilting your pelvis down, head back and back arched. Hold for 30 seconds.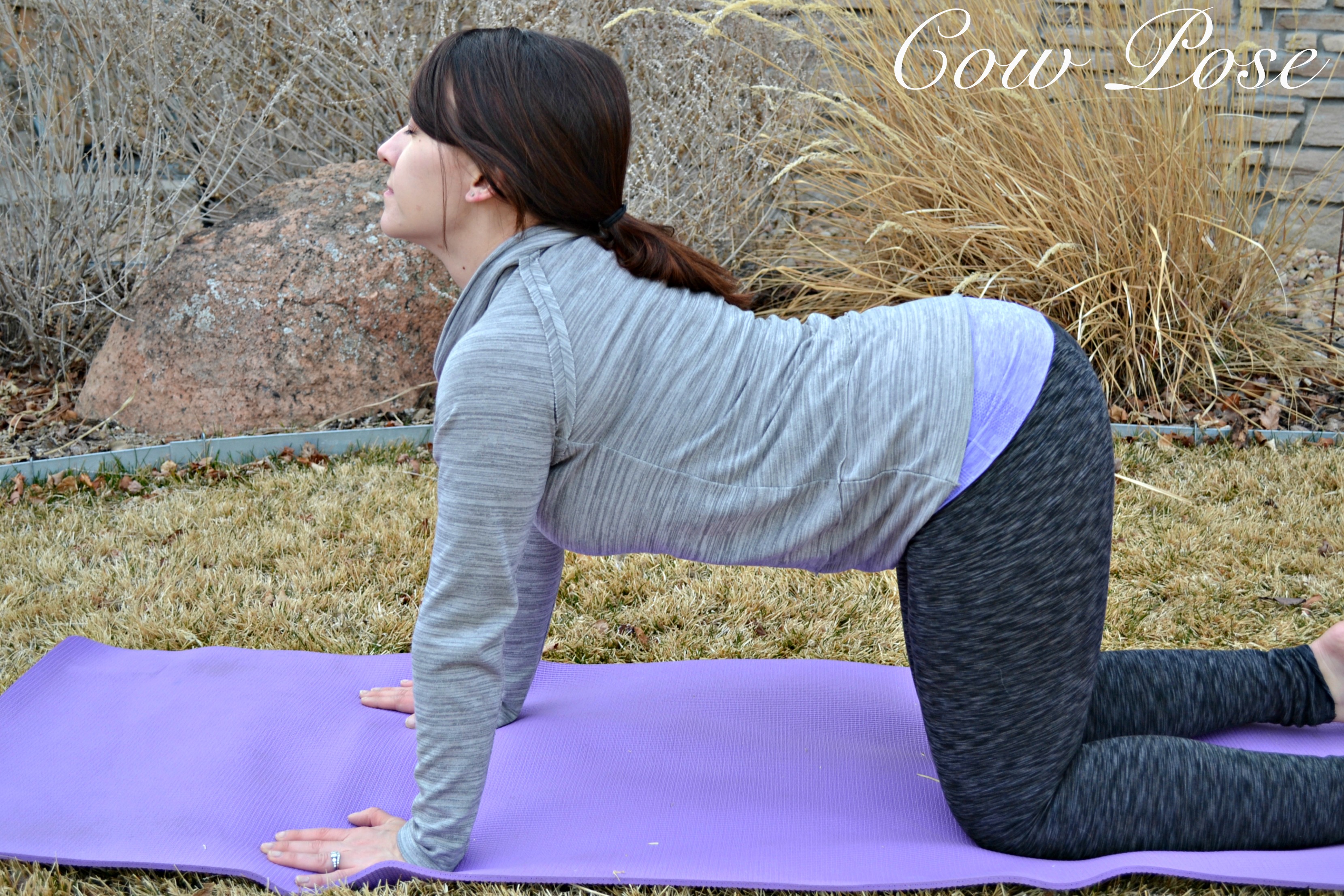 Next you do the exact opposite move with your body. Put your head down and arch your back…like a cat!
This sequence of moves will help bring the spine into correct alignment, which can help correct and prevent back pain when practiced regularly.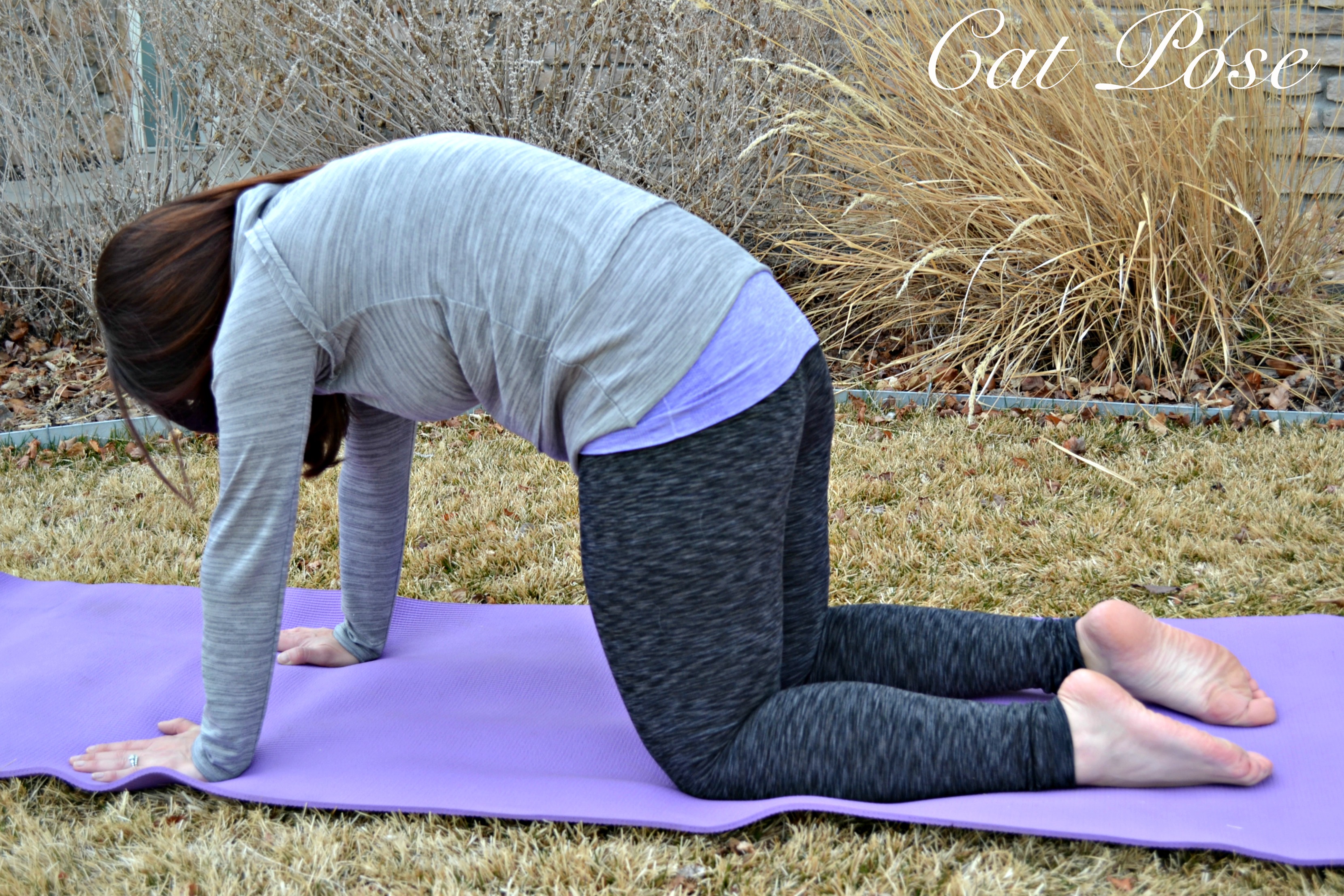 Next: Transition smoothly up to Downward Facing Dog. (Hold 1-3 minutes)
Exhale and press your knees up off the floor. Flipping over your toes and staightening your legs, making an upside down V with your body.
At first keep your knees slightly bent, with your heels away from the floor. As you progress, you will be able to straighten your knees and press your heels to the floor. (This is my favorite move). It's a full body stretch that not only feels amazing, it is great for your body.
Your arms will strengthen, your muscles will lengthen and overall your body is coming into better alignment. Hold this pose for 1-3 minutes, focusing on your breathing and posture.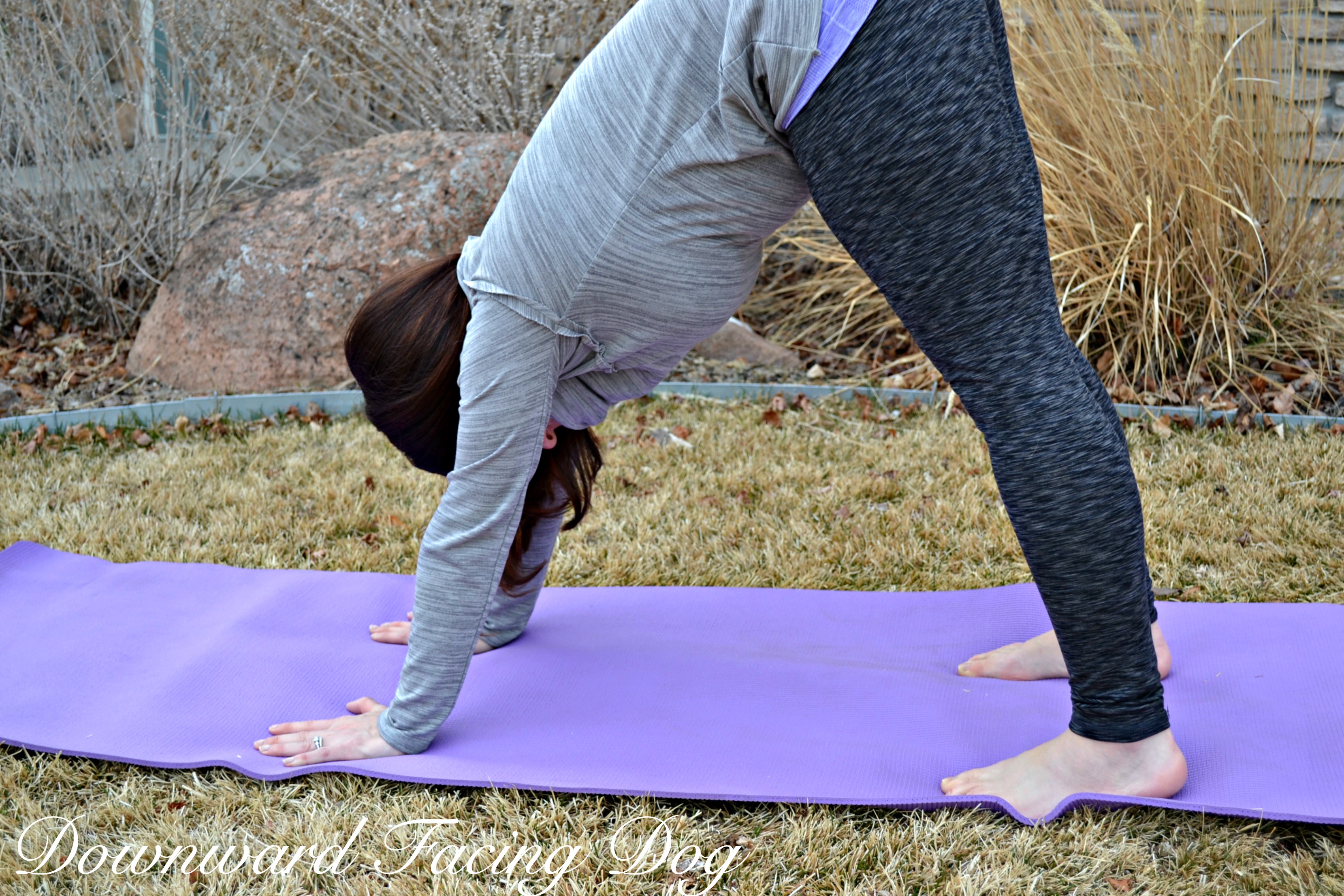 I repeat this yoga flow 3-4 times. This usually take 15-20 minutes, which is a great way to start your day and end your day. Coordinating all of these yoga movements with your breathing will not only relieve back pain, but they also relieve stress and calm the mind. Your body will feel stretched, healthy and strong. (As a bonus, you'll also begin sleeping better!)
Don't you just love Yoga?
Together with Yoga and Curamin®, my body is feeling younger, healthier and pain free! Do you have any yoga poses that help your back pain?