*The following post is sponsored
Do you know what today is? Yes, it's October 29, 2017! It's also World Stroke Day. Did you also know that according to the World Health Organization, 17 million people suffer stroke worldwide each year. Of these, 6 million die and another 5 million are permanently disabled! Those are scary numbers…especially when you think it wouldn't happen to you or someone you love.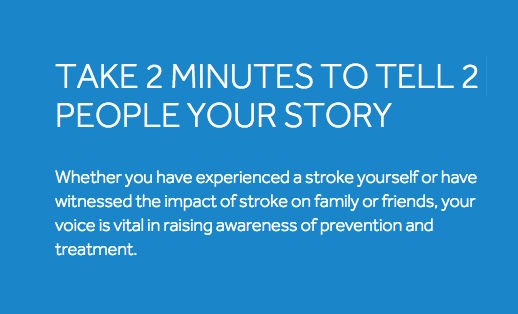 I'm in my 30's, yet still I have two friends who have had strokes in their 30's. Scary to think that it's possible for everyone, but it is. Strokes affect people all around the world regardless of gender, age or race. Some groups are at higher risk than others. Women, for example, have more strokes every year than men. The first person that I knew that had a stroke (young) was my dentist. She was in her late 30's with a great career ahead of her. Her stroke was unexpected as she had been a fairly healthy, active person.
Then her stroke happened.
She very luckily survived, yet was unable to still practice as a Dentist. Something she was gifted and so very talented to do. She was forced to sell her practice and still is unable to work in her chosen career field.
Do you know what the signs and symptoms of a stroke are? Would you be able to recognize if a loved one was having a stroke?
As part of an ongoing partnership to raise global awareness of stroke and its impact, Medtronic and the World Stroke Organization (WSO) are encouraging people to take 2 minutes to learn about the signs of stroke and then tell 2 people about those signs as part of the "Take 2…Tell 2" campaign.
This campaign is especially important as the speed at which someone gets medical attention during a stroke is critical to the opportunity for complete recovery. This campaign is designed to demonstrate the impact of 2 minutes in saving a life.
Medtronic continues its commitment to bring effective stroke treatments to patients who need it most. Visit the Take Two for Stroke awareness website sponsored by Medtronic to learn more!