This shop has been compensated by Collective Bias, Inc. and its advertiser. All opinions are mine alone. The following content is intended for readers who are 21 or older. #Chardonnation #SpringWine #CollectiveBias
Ahhh Wine….the choice drink for women all over the world…and some men. (Don't worry, I'm not forgetting you fellas). Personally, I consider myself a wine drinking. When the weekend rolls around, WINE is what I'm reaching for.
Some people love red wine only. Some love whites. Generally, most people just love wine!
I'm more of a red wine drinker. I've yet to find a red I don't enjoy…that's how much I love reds.
A smooth white wine can be a little harder to find. After a few sips, white wines tend to be too sweet or bitter. That is until I found the BEST Chardonnay wine! Even my husband, who does not like white wine, tried my new favorite wine. (Twenty minutes later I caught him in the kitchen pouring himself another glass….and then some). #HandsOffMyWine
This is the BEST White wine I've ever had Click To Tweet is what my husband proclaimed. Then he vowed to go buy a case to keep in the basement. This is eyebrow raising, big eye blinking statements people. I'm not sure how to fully express how incredibly rare it is for my husband to like, much less love a white wine. We live in Colorado, the craft beer capital of the west. He's a beer guy….that is until now I think.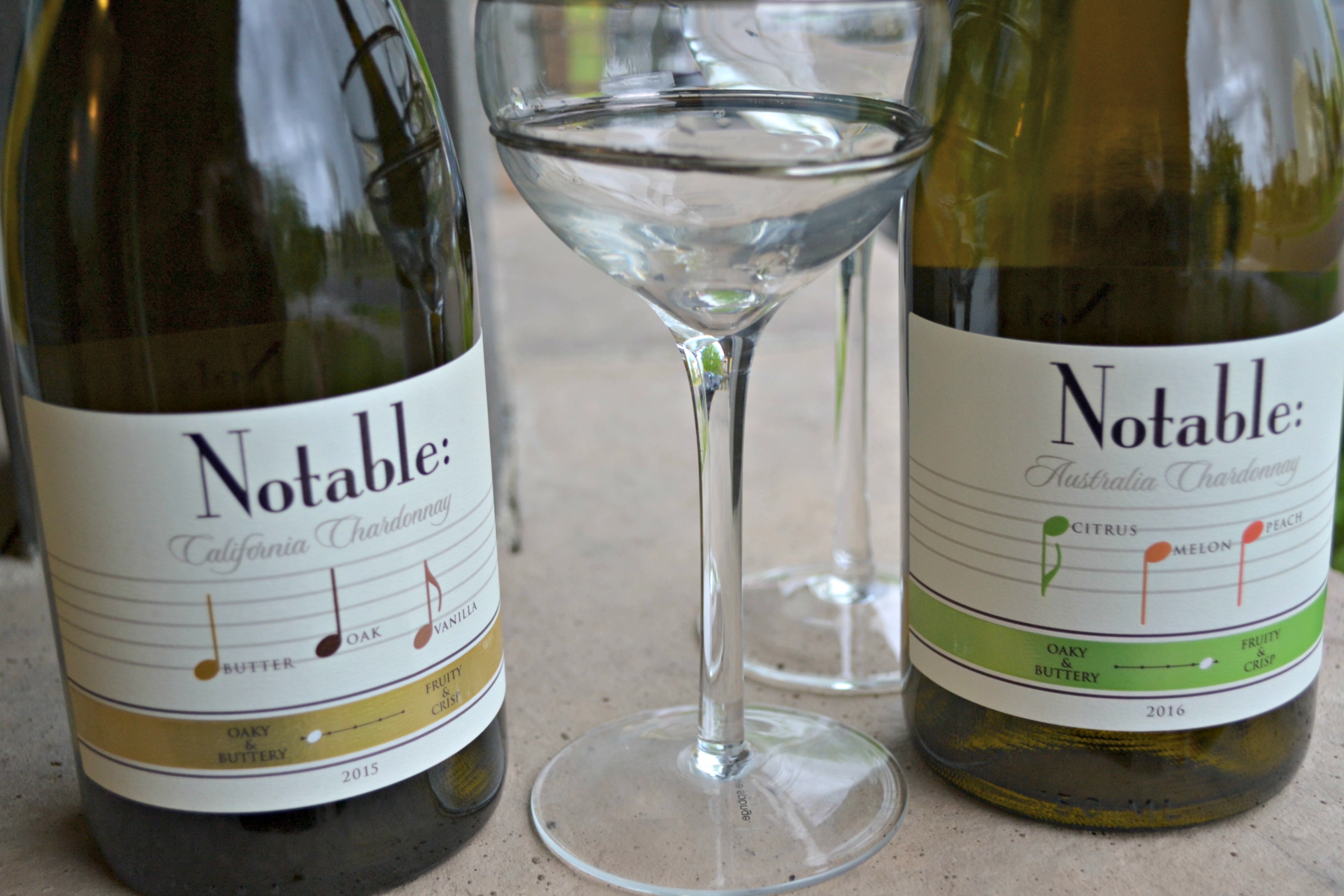 The wine is from Notable. I've tried both of their chardonnay's and I am completely hooked!
The Chardonnay's that Notable carries are labeled…as wine should be… so you understand exactly what you're in for. I don't know about you but I really have a hard time picking out wines that I've never tried. I'm no wine sommelier – so I'm loving how easy Notable has made wine shopping for suburban moms' like me.
(I feel like every wine brand should start doing this? It makes so much sense right?)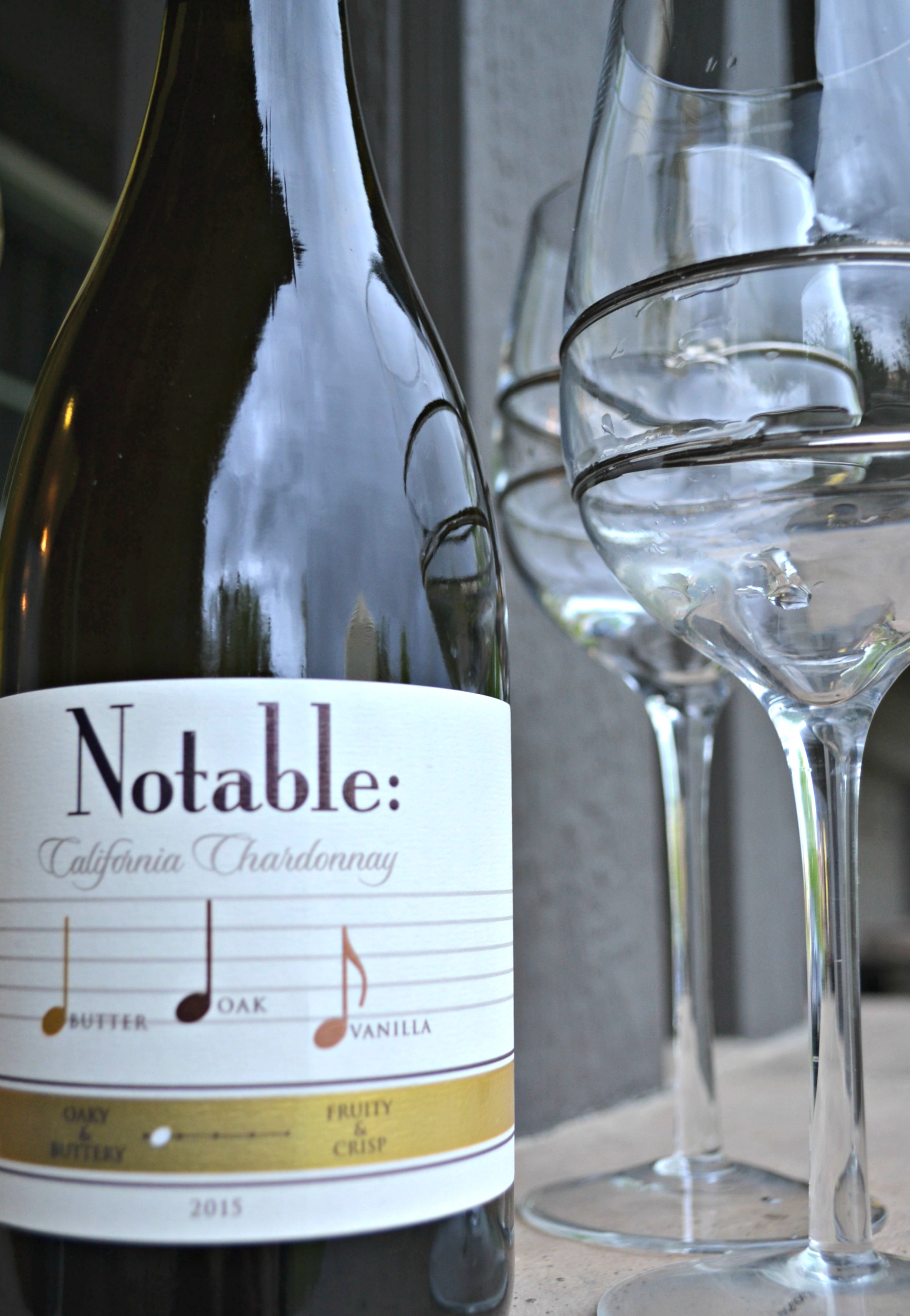 The Chardonnay options that Notable carries include: Oak & Buttery (oak, butter, vanilla) or Fruity & Crisp (Melon, Citrus, Peach).
A few things I love about Notable:
They are the 1st and only wine that highlights the flavor profiles on the front of the bottle, helping make the wine aisle a less confusing place. When I see, "melon, citrus, peach" on the bottle, I know what I'm in for. YUMMY!
What you see is what you sip. Period!
Notable is a new product! They launched in March of 2017! I love being the first to tell my friends about something new…I feel in the know! lol. 😉
So naturally – I now have a few empty bottles laying around my home.
I don't know about you but I absolutely despise throwing away a pretty wine bottle. I'm all about up-cycling and finding a decorative way to display an empty wine bottle.
Notable wine bottles are exceptionally classy and elegant looking. The focus on music notes, (get it, Notable) is fun and classic.
So I came up with a craft!
Have you ever wanted to learn how to make the wine bottle craft you see all over Pinterest – of the lighted wine bottles? Well I'm going to teach you HOW to Make a Lighted Wine Bottle without cutting into the glass! (Which can be messy and expensive! Drill bits to cut glass are not cheap!)
Here's what you need:
SUPPLIES:
Empty and clean Notable Wine Bottle
25-50 count LED (battery operated) Light Strand (I found mine in the patio section at my local store. Or find some at your local craft store)
Velcro
Cork from the wine bottle
DIRECTIONS: (Really this is soooo easy but here's how to do it)
Open your LED light strand and insert the batteries. (Test to ensure the strand works)
Next apply the Velcro to the back of your light strand battery box.
Feed the light strand into the top of your wine bottle.
Turn on the lights to make sure you like how they're laying in the bottle.
Optional step, you can insert glass beads, rocks etc, to fill up the bottle. I chose to leave the bottle empty. I like the nightlight effect.
Attach the battery pack to the back of the wine bottle, toward the bottom. Behind the label, which is going to act as a cover for the battery pack.
At the top of the wine bottle you'll be able to see the strand of lights coming out. This is where you'll replace the wine cork into the bottle, Since wine corks are easy to mold, you may have to carve out a small piece so the cork fits in the bottle opening, along with the light strand. The wine cork should now be concealing the lights strand.
DONE! Turn on your lights and enjoy your new wine craft! A beautiful lighted wine bottle, without having to make any glass cuts into your bottle!
Here's the bottle at night…the ambiance is glowing and so calming! I love it!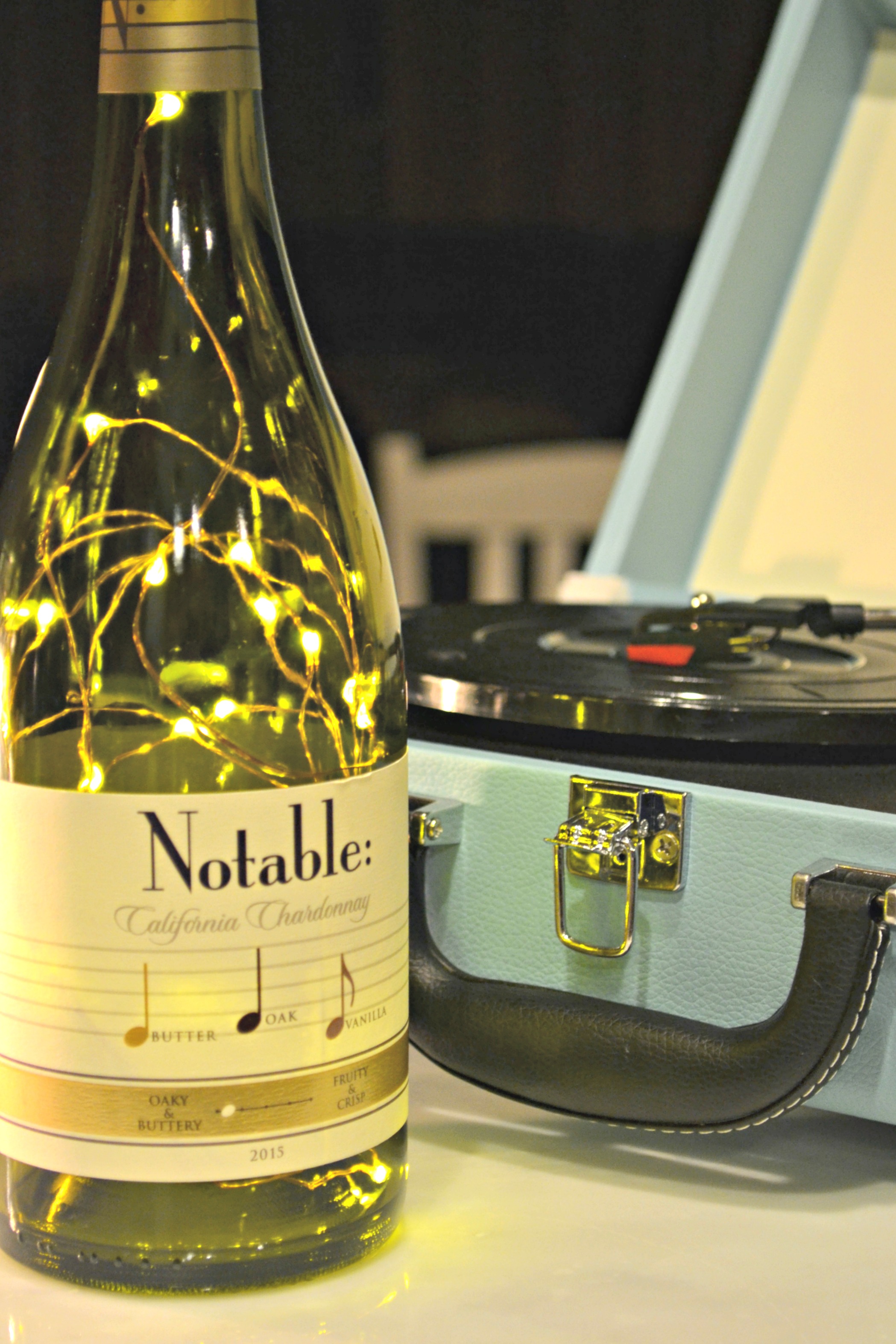 And here's the Lighted Wine Craft during the day! Adorable right?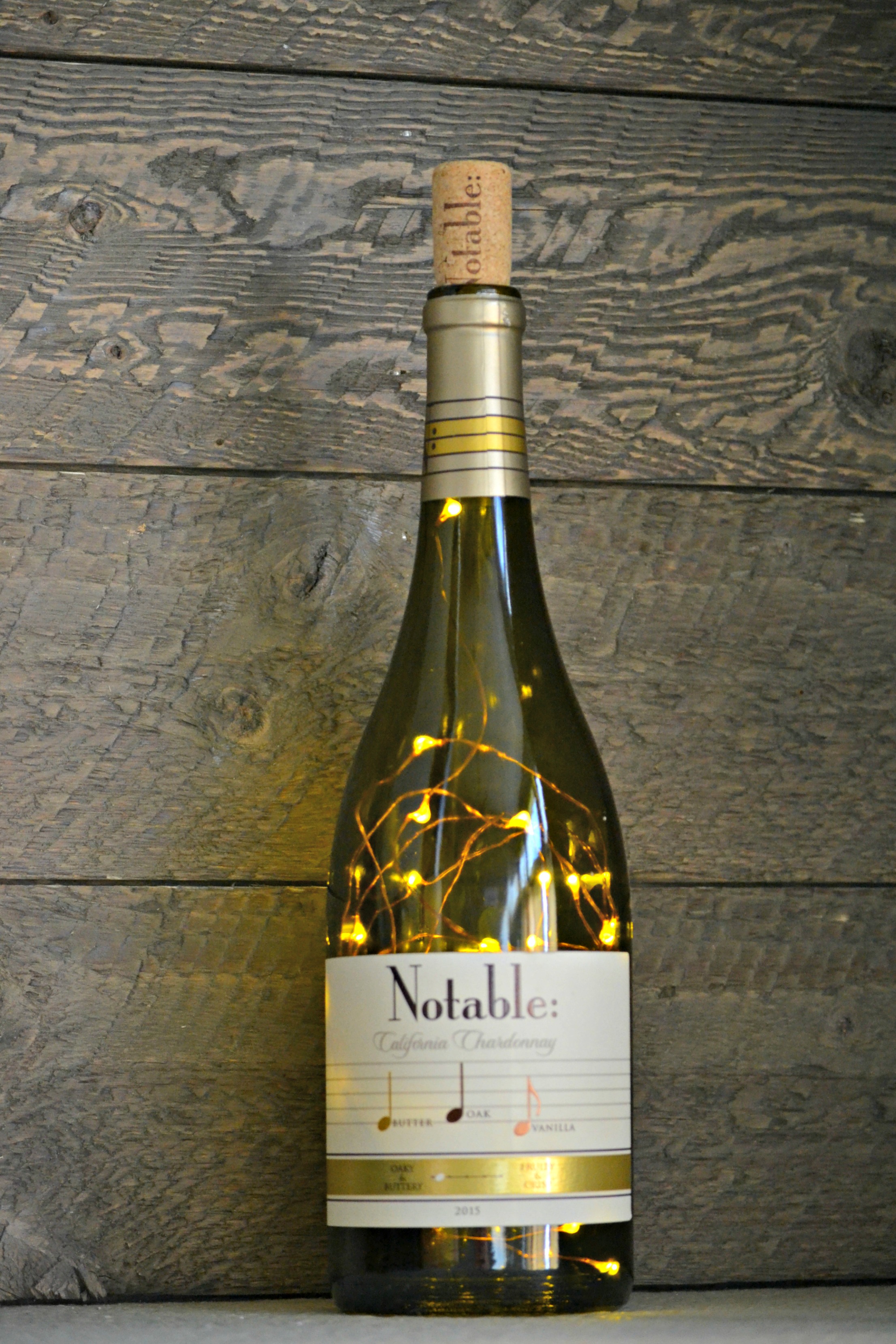 I'm loving how easy this project was. I really love the calming ambiance that my new lighted wine bottle has! It's a perfect decoration for any area of your home!
Try this for yourself at home and leave a comment to let me know what you think 🙂