"This post was sponsored by SwimWays as part of an Activation for Influence Central. I received products to facilitate my review. 
Summer is right around the corner and that means fun, sun and swimming!  As a Mom and pediatric nurse, I'm extra crazy and overbearing when it comes to my children and pool safety.  🙂  You can never be too careful when it comes to your little ones and the water.  As pools around the country open, it's important to keep water safety in mind for children of all ages!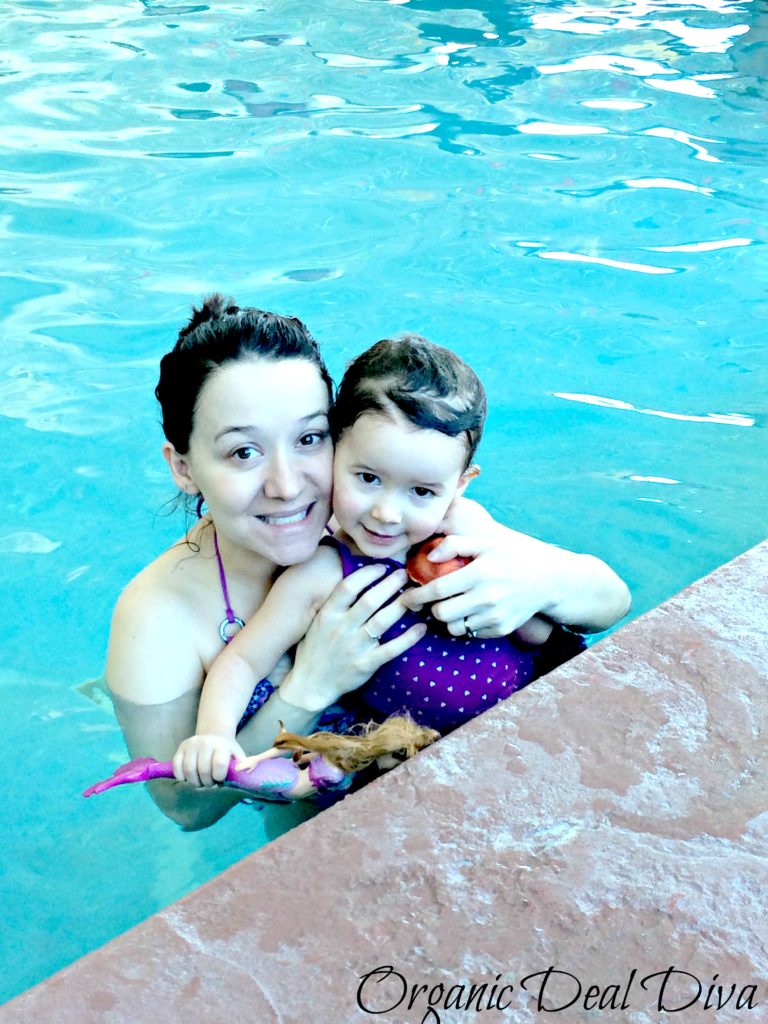 Do you have your babies in swim lessons? If not, are you taking them to to the pool to teach them basic instinct skills?  As a teenager my first job was working as a lifeguard.  One of the jobs I had besides guarding the pool was to teach swim lessons.  I loved working with the mom/baby classes to help teach toddlers some basic pool safety skills.
There are 3 basic safety skills that every child should learn.  A toddler should not be expected to know to swim strokes, but they can be taught some basic skills to help them be safe!
Learn to back float: Children should learn this skill first and foremost.  If a child falls into a body of water, this skill can save a life.  Babies and toddlers alike are able to learn this basic water survival skill very early on.  While jumping and playing in the pool is fun, learning to float is the most important skill to learn.  Have your child learn to roll from front to back, since often a child will fall into a pool and be face down in the water.  This can be accomplished within a few days of practice with your child.
Learn to hang on the side of a pool: Once the float has been mastered, learning how to "monkey crawl" on the side of a pool wall can help them reach the stairs to exit the pool.  While many young children are unable to pull themselves out of a pool, they are able to hold on until help arrives!
Learn to exit a pool: Learning the basic skill of exiting a pool is the final skill to master.  Teaching your child "elbow, elbow, knee, knee" to exit a pool with help them gain strength to pull themselves out.  Practice makes perfect!  You'll be surprised how quickly your child will master this skill!
National Learn to Swim Day is Saturday, May 21st.  To celebrate, take your child to your local pool (indoor if needed) and begin working on these three important lifesaving skills.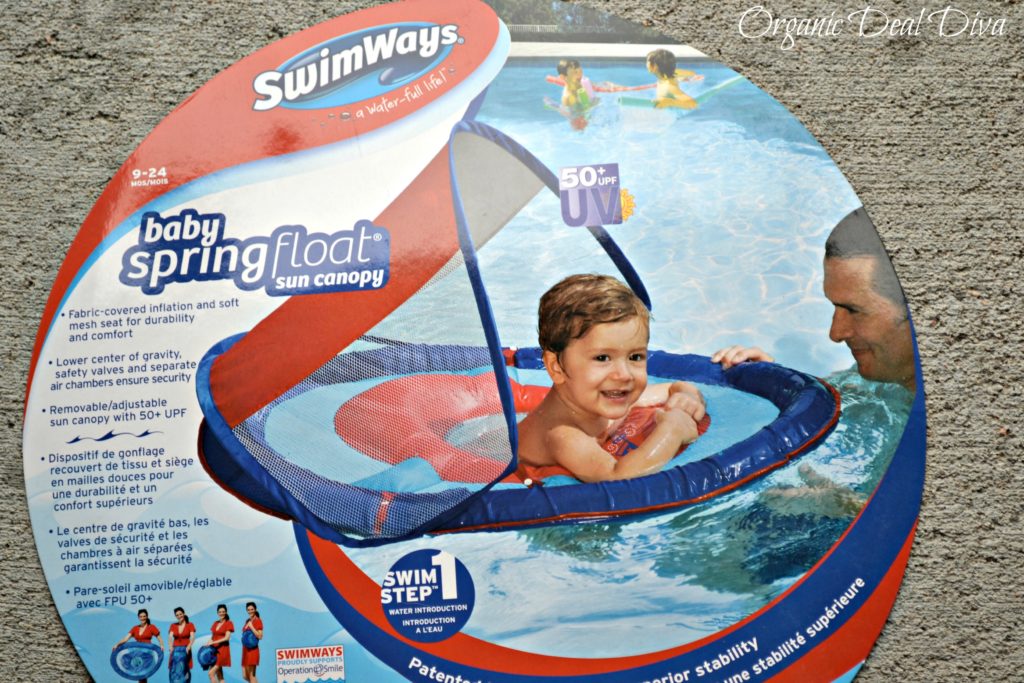 The SwimWays Baby Spring Float is one essential that I'll be using this summer to teach my toddler some basic swimming skills in the pool.  It's a great safety float to introduce your child to the water.  They can also learn to kick their legs and experiment propelling themselves in the water!  SwimWays is a brand you can trust since they're leading the way to promote water safety for families!  (They are the driving force behind the 5th annual National Learn to Swim Day on May 21, 2016).
You can buy the SwimWays Baby Spring Float at your local ToysRUs store!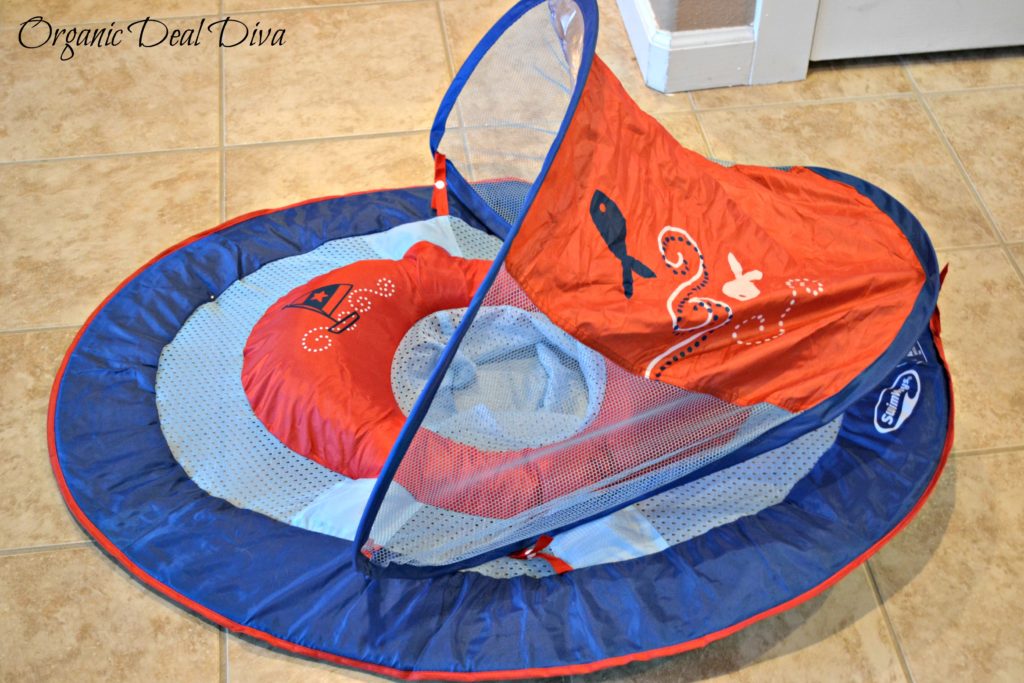 Be sure you're ready for the water this summer with your family!  Be sure to visit the
Teach Me to Swim website and have your children ready for the water!