Does anyone still buy generic cards at the store for Valentine's Day? At $6 a pop, am I the only one that feels like they're a giant waste of money and a tad impersonal?
I'm here to help make your Valentine's Day gift to your spouse a little easier. I don't know about you, but I absolutely LOVE when my kids create drawings for me. They're precious, a classic keepsake and something that is always changing. My 5 year old makes the BEST stick figures with arms and legs coming out of the head, no body.
Personally, I don't want a store bought card this Valentine's Day. I want an adorable card, that my kids help create! So I'm helping you all out with this FREE and adorable printable!
Supplies:
All you need is a color printer and paper!
If you want to get fancy, print this image on white card stock and cut it out, so it's as thick as a card.
PRINTING
Choose from the Valentine's Day card to Mommy below….
They are .PDF files, so when you go to print, I recommend printing at 200% of the image size. If you want a small, regular size kid valentine then the image if ready to print.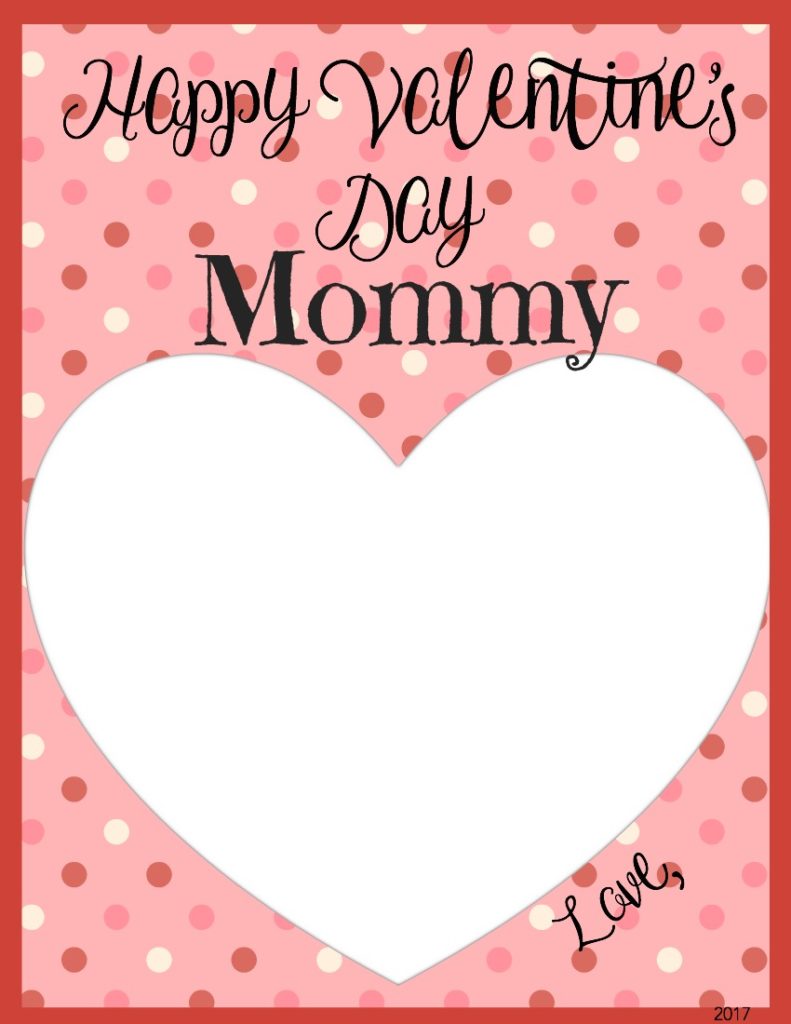 Or the Valentine's Day card for Daddy…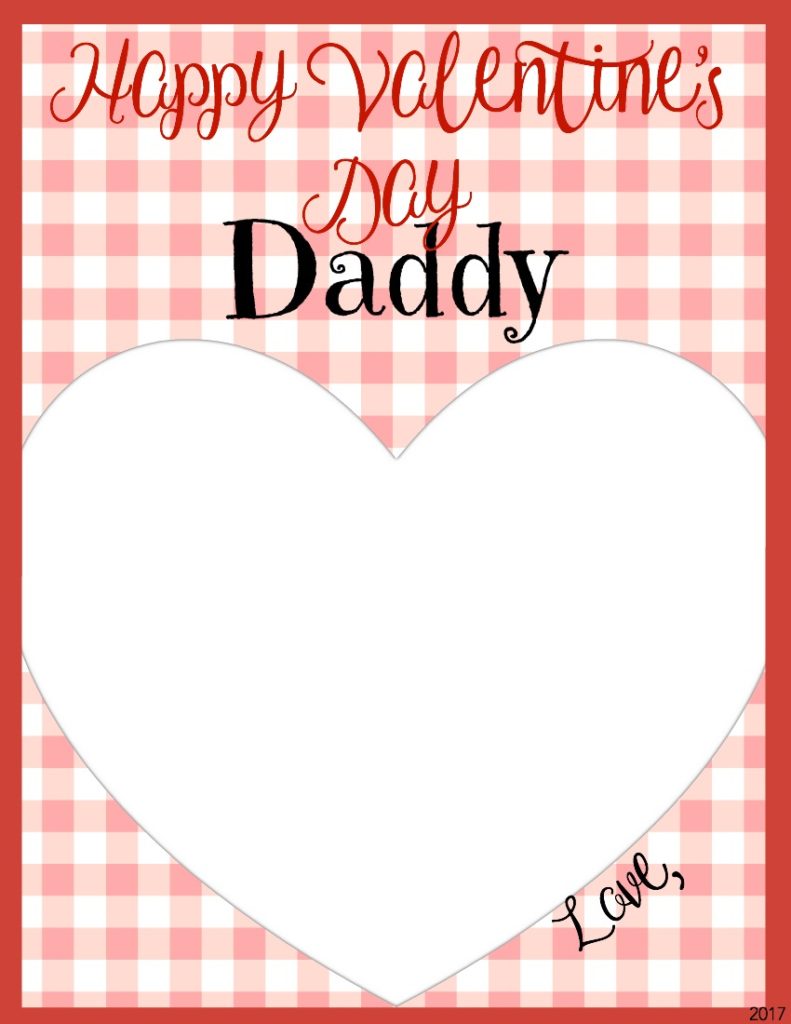 Once you've printed the card you need, give you kids some drawing and coloring supplies. Have then draw a photo of the family, of them with mommy or daddy, anything they want.
I know this year my husband will love seeing drawings from the kids, and not a generic store bought card!
On the corner of each card the year, 2017, is already included for keepsake purposes! 🙂
Happy Valentine's Day Everyone!
XOXO