"This post was sponsored by a2 Milk® as part of an Influencer Activation for Influence Central. I received complimentary products to facilitate my review."
As a child, I drank milk as my drink of choice.  Really, if juice or milk was offered I chose milk.  During my first pregnancy I used to tell my husband that the baby was going to be huge…all I drank was milk and ate ice cream.  I was diary obsessed, and sure enough I have a huge baby! (8lbs 12oz big) I did the same with my second child who was over 9lbs. I've always loved milk.  What can I say. 🙂
Then about 6 months after my 2nd child was born I began feeling really sick on Saturday and Sundays.  The first weekend it happened I had a horrible stomach ache all day.  It was crampy, I felt bloated, and was overall miserable.  Nothing relieved the feeling, tums, gas-X, pepto, nothing.  I had never had a stomach ache like this one.
Then the next weekend it happened again.
It took me all day to figure out what the link was between the weekend before and the stomach pain I was feeling that day.  On the weekends I eat cereal, with milk!  The milk was upsetting my stomach!  And when I say upset, I really mean to say making me feel completely miserable!
From then on I stayed away from milk completely to avoid feeling so horrible.  I self diagnosed that I was now lactose intolerant!  Then I had another "exposure" when I drank a Starbucks vanilla latte my husband ordered.  I forgot to tell him to hold the milk, and I drank it.  Again, the misery ensured. (Naturally, I blamed my misery on him.  "How did you forget!")  I was having a hard time finding a new replacement for my once favorite drink.
I tried almond milk, I tried soy milk and I tried coconut milk.  NOTHING compared to regular dairy Milk.
Then I heard about a2 Milk®.  I assumed my problem with milk was the lactose.  I had no idea it could actually be a protein that cows produce called a1 which is currently in all conventional & organic milks on the U.S. market.  a2 Milk ® is made of only the a2 Protein.  I went out and bought a gallon of a2 Milk®!  That night it rained all night so we decided to make cookies.  It was the perfect time to try out my new milk!
a2 Milk® contains only the A2 protein, so it's the original milk. Just like nature intended. And, if you can't drink regular milk, it might just help your body, too. – a2 milk website
I drank the milk, ate the cookies and sure enough…no stomach aches and no pain!  At all!  🙂  I can't describe the relief I felt.  I'm NOT actually lactose intolerant, I'm a1 protein intolerant!  Cookies and Milk for everyone!!! 🙂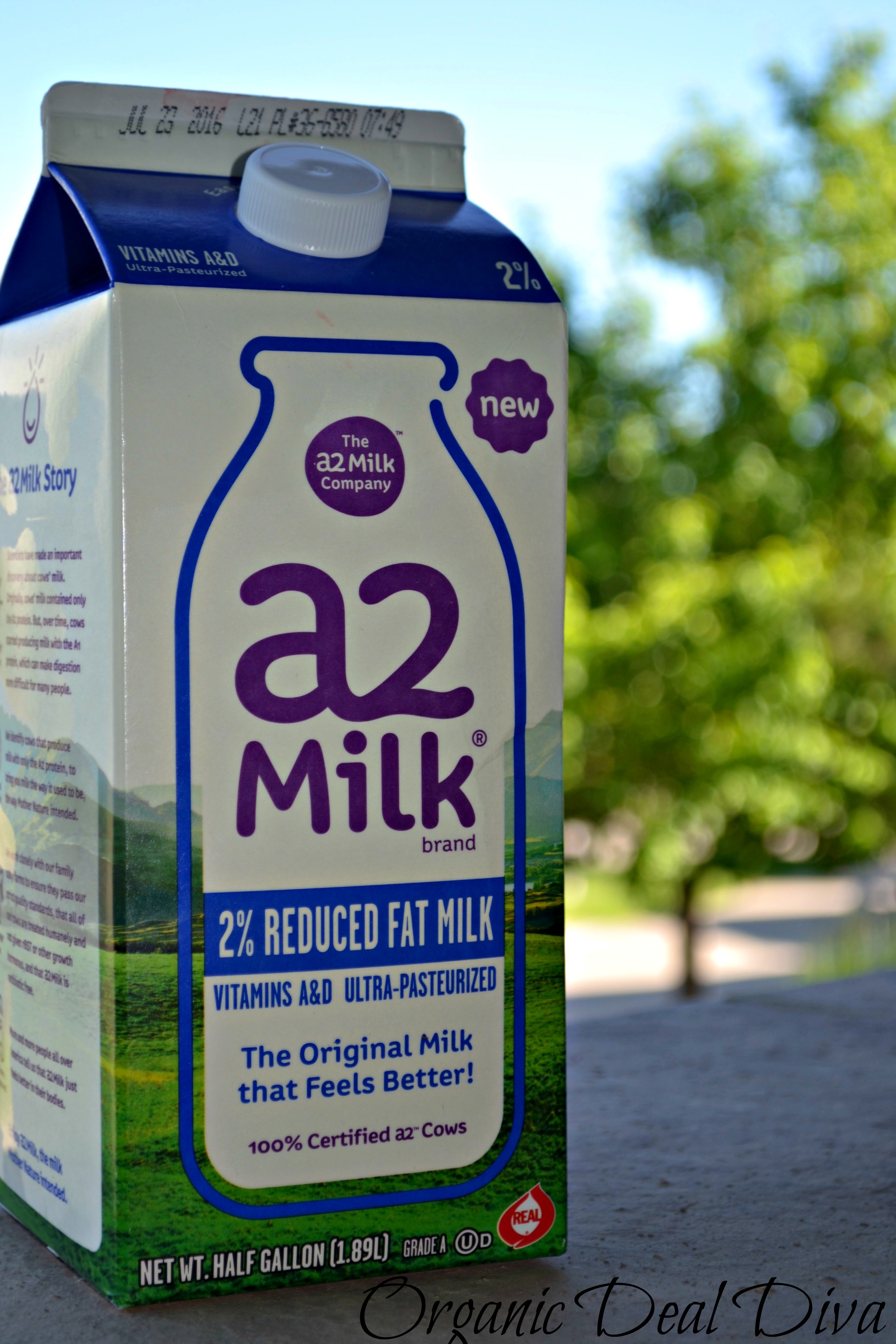 Since learning about a2 Milk® I've transitioned my whole family over.  It's healthy, tastes great and is exactly what I was looking for!  If you're also experiencing tummy troubles or post-Dairy digestive discomfort, this might be the answer to your problems! Lactose isn't always to blame!
An independent study showed 1 in 4 Americans have discomfort after drinking milk; yet only 5-7% of the population has been clinically diagnosed with a lactose intolerance medical condition.  Don't be like me and self diagnose!  If you're eating cheese, yogurt and have a hard time with milk, you may have the a1 problem as well!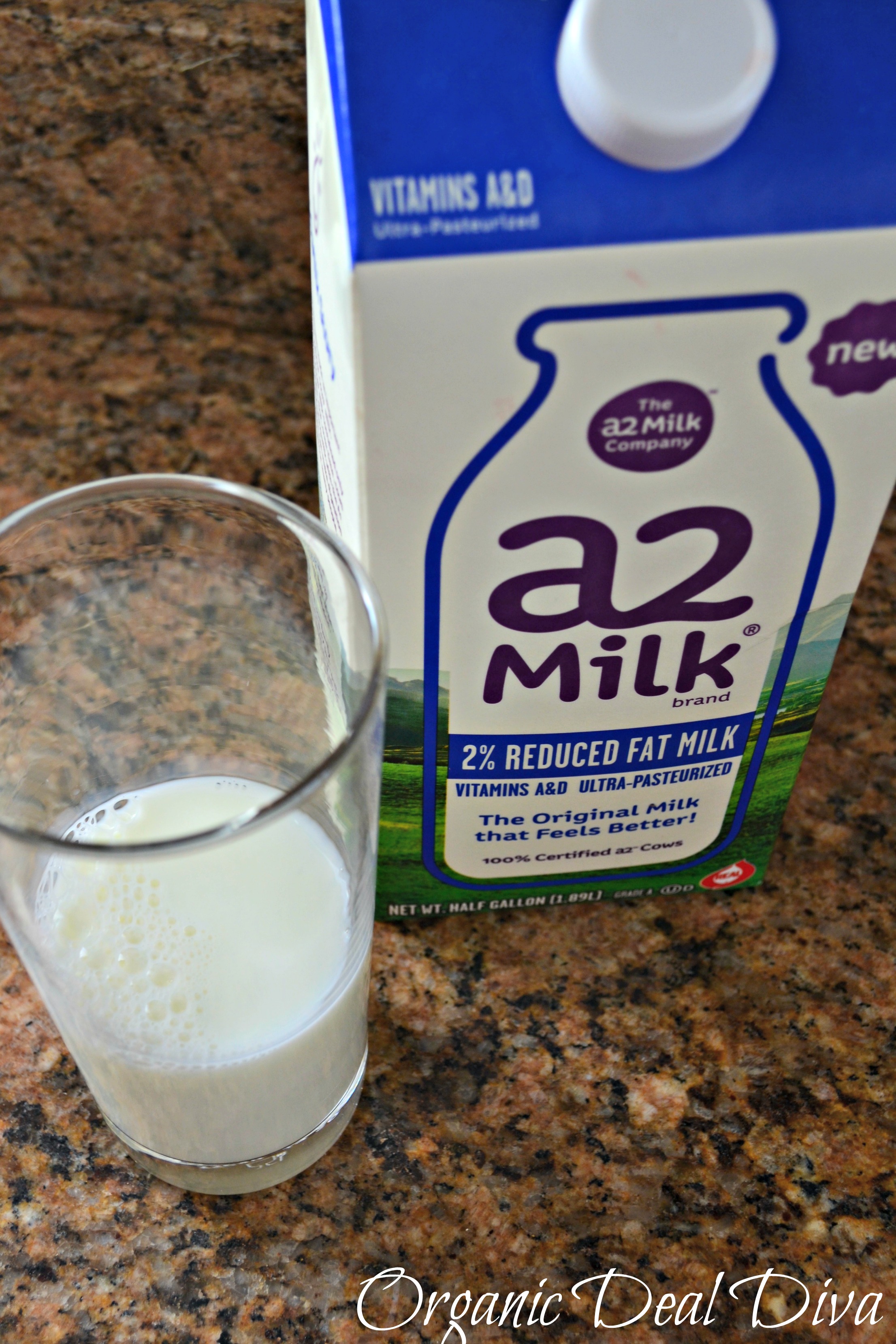 As a bonus, I'm sharing with you my favorite homemade cookies recipe with you!  It's been super secret for years, my husband perfected it and wouldn't even share it with me until now!  Enjoy these cookies with your a2 Milk® today! (Click here to find a store that carries a2 Milk® near your! Store Locator:
Top Secret Chocolate Chip Cookies Recipe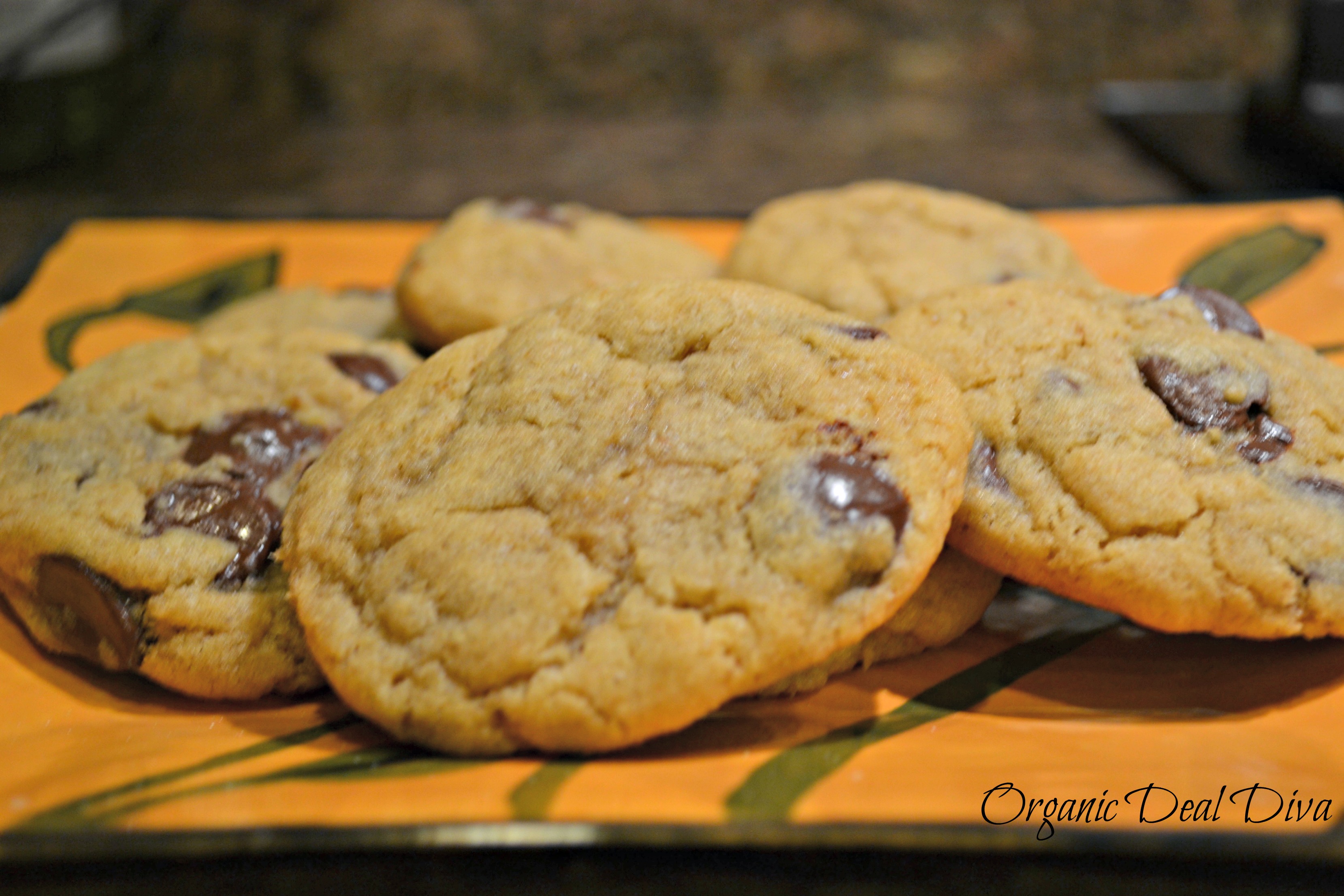 These cookies are to die for!  Even when I'm trying to eat clean, I cheat for theses babies!
Prep Time: 15 minutes
Serves: 6 dozen cookies
Ingredients:
3/4 cup white sugar
1 cup brown sugar
1 cup butter, softened
1 tablespoon vanilla
2 large eggs, slightly beaten
3 cups all-purpose flour
3/4 teaspoon baking soda
3/4 teaspoon salt
3 cups semi-sweet chocolate chips
1 cup chopped pecans
Directions:
Preheat oven to 350 degrees.
mix sugar and butter, add vanilla and eggs.  Mix well.
combine dry ingredients together and gradually add to creamed mixture
stir in chips and pecans
roll into 1 1/4″ balls and place on non-stick cookie sheet, about 2″ apart.
Bake for 10-12 minutes.  Adjust for altitude.
ENJOY!