*I was provided with a free sample to review this product. All opinions are my own.
Have you ever felt too old to be shopping in a store? A few months ago I had that feeling in a particular body and beauty store that was packed full of teenagers. No longer did I feel the need to shop in this store since I am approaching my late 30's. I'm taking it in stride, along with my desire to find a NEW store to buy my bras and underwear from.
Enter ThirdLove!
I've been hearing so much about ThirdLove thanks to Facebook and Instagram. So I checked out their website and saw the awesome "try before you buy" deal. Sounds like a win win right!? That same day I received an email to sample a bra in exchange for a review. I SWEAR it was serendipitous. I'm supposed to be wearing ThirdLove bras….I just know it. 🙂
So I ordered my 1st bra! I fell in love with the lace razor back last summer and was so lucky to order one before they sold out (which they did all summer).
I loved the details in the bra, along with the pretty light purple color I picked out.
With so many colors and styles, you're sure to find a bra that fits your style and needs.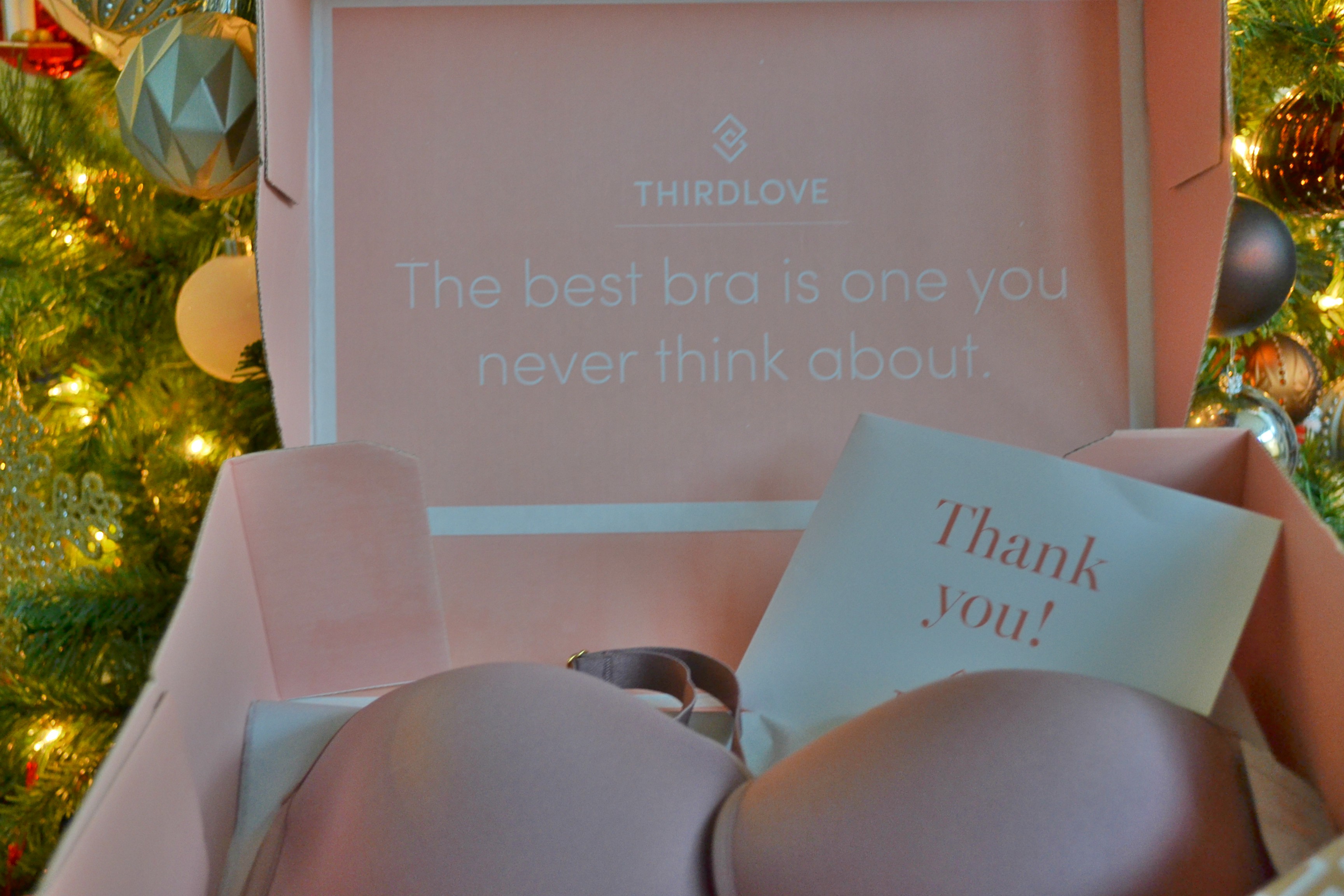 Here is why ThridLove is amazing and my new favorite bra company:
The Fit – YOU Will love it! ThridLove really has this down to a science…I've never had a bra fit this good. I feel like the bra was made just for me! The cups are a prefect size and straps stay put!
The designs – there are SO many options and colors to choose from. You're bound to find one, or many for you.
Straps that don't dig and stay in place – Straps that don't stay put are my pet peeve. On the opposite end, straps that dig into your shoulders are equally as annoying. ThirdLove's straps have a ribbed feel to them…and they stay put! No digging, no sagging.
Soft – Not only is the material silky smooth, the back strap is tag-less! So no annoying tags itching your back!
The packaging! – I don't know about you, but I LOVE getting fun mail. ThridLove does such a good job of packaging their bras. You'll feel pampered just opening their box!
You have nothing to lose by trying out ThridLove. With the Try before you buy program you'll pay shipping only to receive your bra. If you love it then you pay for it. If you don't, you send it back and the bra will be donated! It's a win-win, and I can tell you now…you're going to LOVE this bra!
Give it a try today by taking your fit quiz here, and ordering your 1st, last bra ever!