Last weekend we had a magical Colorado holiday weekend. Friday we spent the night at Disney on Ice presents Frozen. Downtown Denver was hopping! With the parade of lights going on, holiday parties and events all over town, the city was buzzing.
Saturday we attended a tea birthday party and Sunday we took our four year old to her first professional ballet performance. It was amazing! It was festive and it's my favorite holiday tradition. It was the Colorado Ballets' performance of the Nutcracker.
Before we had children, attending the Nutcracker was a must on our holiday to-do list. We went every year and made a weekend out of being in downtown Denver.  We rented a hotel, we went to a fancy dinner, and we went to the Opera House dressed in our best to watch my favorite ballet.
Fast forward two pregnancies later, and our old tradition has evolved by now bringing our little girl to the performance.  A matinee performance that is! 🙂
Our four year old really didn't know what to expect.  We kept saying "we're going to the ballet to see the Nutcracker, like the cartoon" and she would just smile and nod. (aka clueless).
Once she put on her dress-up clothes she knew we were in for something fun!  When we arrived downtown she skipped to the front door, she asked if it was a "movie" multiple times.
We had about 30 minutes before the show started so we grabbed some snacks and drinks before we sat down.  She picked out popcorn and water.  Her dad and myself chose adult drinks (Wine and Gin&Tonic yummm) and a nut mix.  There were tons of festive ballet decorations and huge nutcrackers to purchase.  We ended up with an adorable pink ballet glass slippers ornament for the tree.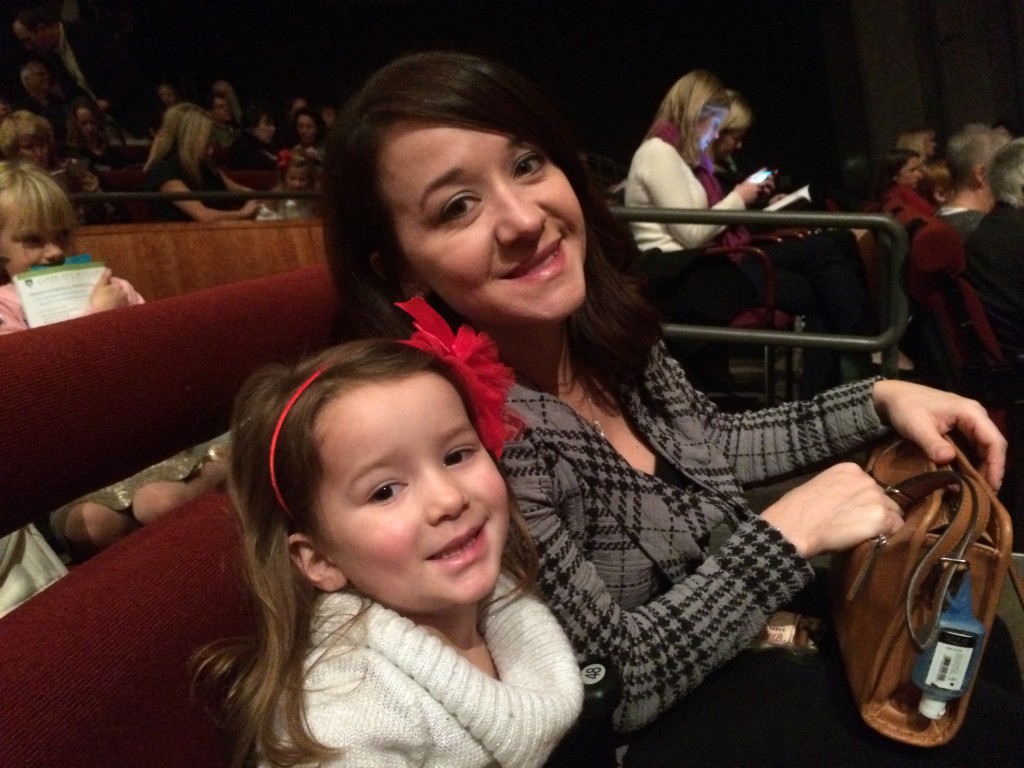 We took our seats (in the orchestra!) and the show started.  The look on her face was priceless when she saw the first scene.  The props, backdrop and costumes were captivating for this four year old girl.  She just came back from a Disney World trip, where everything is enchanting.  In her mind this was as enchanting.  She turned, looked at me and whispered "this looks like Disney World".  <3  That melted my heart.  Disney World comparisons are the highest form of flattery for a four year old.
Her favorite part of the performance was "everything" in her words. She walked out of the auditorium during intermission and said "MOM! That. Was. Amazing." She's now hooked! (yesssss!  My little ballerina in the making.)  As we speak she's watching the nutcracker cartoon and dancing around the living room.  The magic continues in our home….
But bringing my little girl to my favorite ballet was the highlight of this holiday season for me.
If you start one holiday tradition this year this needs to be it!  Year after year I am amazed at the talent, the props, the back drops and of course the orchestra.  It's two hours of one remarkable performance that everyone will love.  The audience was full of all ages, genders and sizes.  From the very young (some babies) to the old.  It's a festive family event that you can still do this holiday season!
The Nutcracker runs from November 28-December 27, 2015 at the Ellie Caulkins Opera House.  (With live music by the Colorado Ballet Orchestra)  Head here to purchase tickets for your family and friends.  Experience my FAVORITE holiday tradition, and now my four year olds' favorite at well.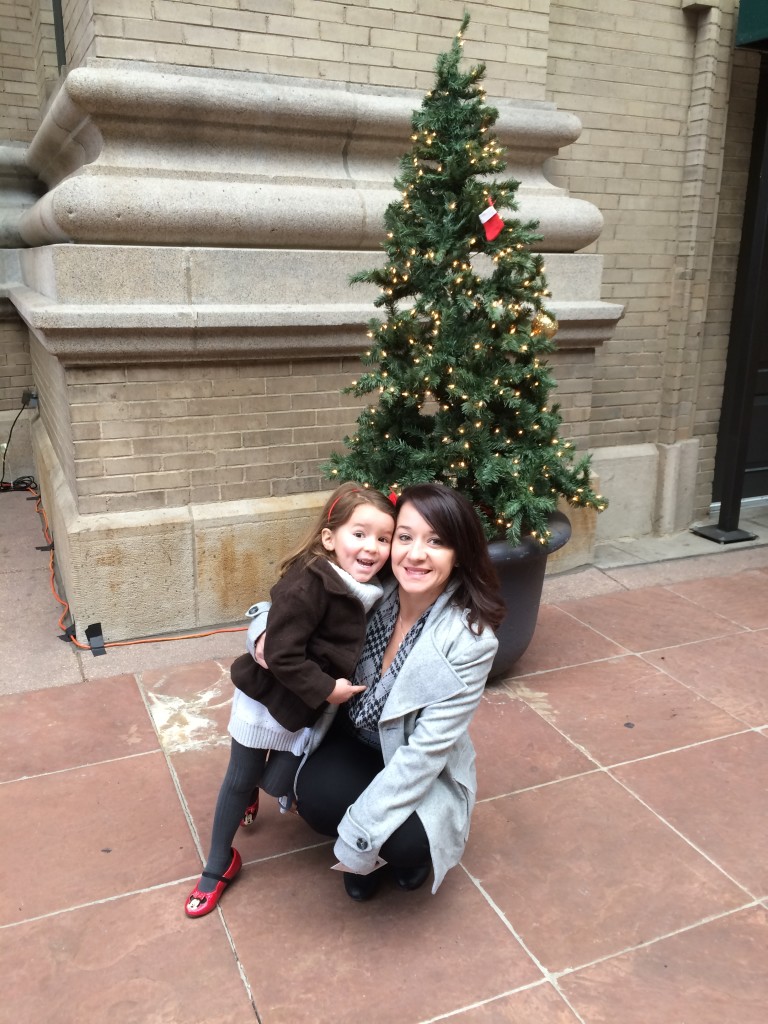 Disclaimer: I was provided two complementary tickets in exchange for my review.  All opinions are my own.