When it's 95 degrees outside the last thing I feel like doing is eating a hot meal.  I love going to summer BBQ's and eating the pasta salad.  Why not skip the BBQ and just eat the pasta salad?  So I did!
Let me preface this the truth. I don't cook…ever.  My husband is the cook and is quite talented at it.  When I try to cook I never love how the end product tastes, I really Really REALLY need to take some cooking classes.  Cooking does not come natural to everyone.  Especially me. There I said it.
BUT, this summer pasta salad is so easy to prepare, even I can do it.  And I did!  Last night.  Here's what you do: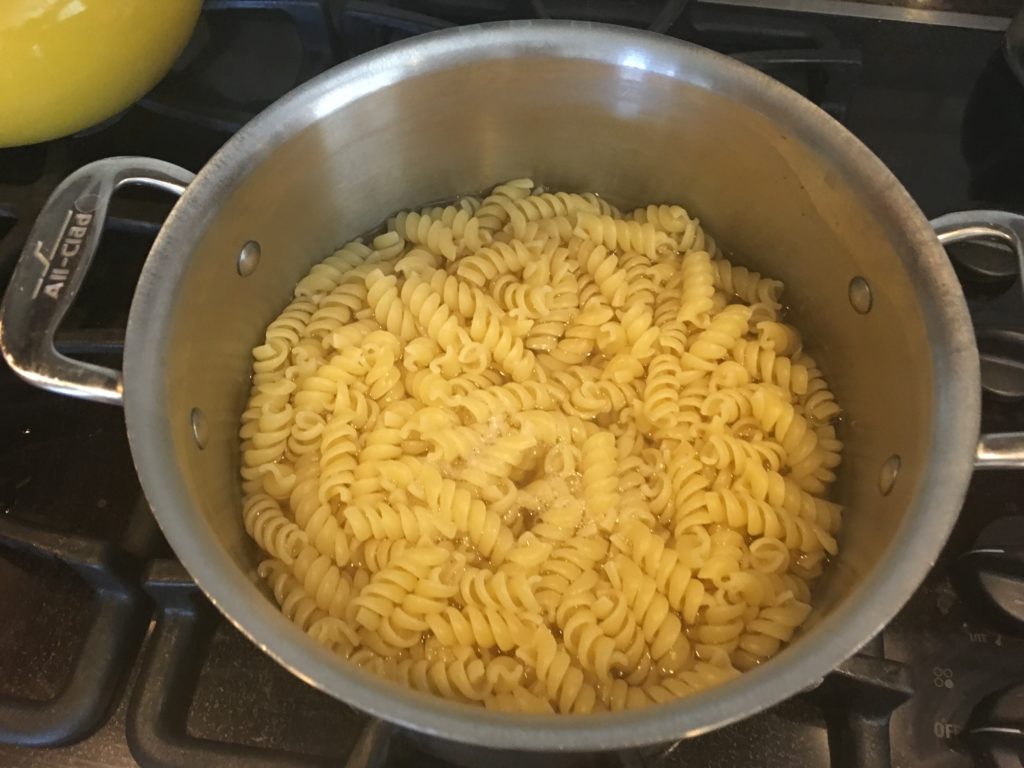 Start out with 1 lb of organic bowtie pasta, or rotini pasta.  Follow the directions on the box and begin to prepare the pasta.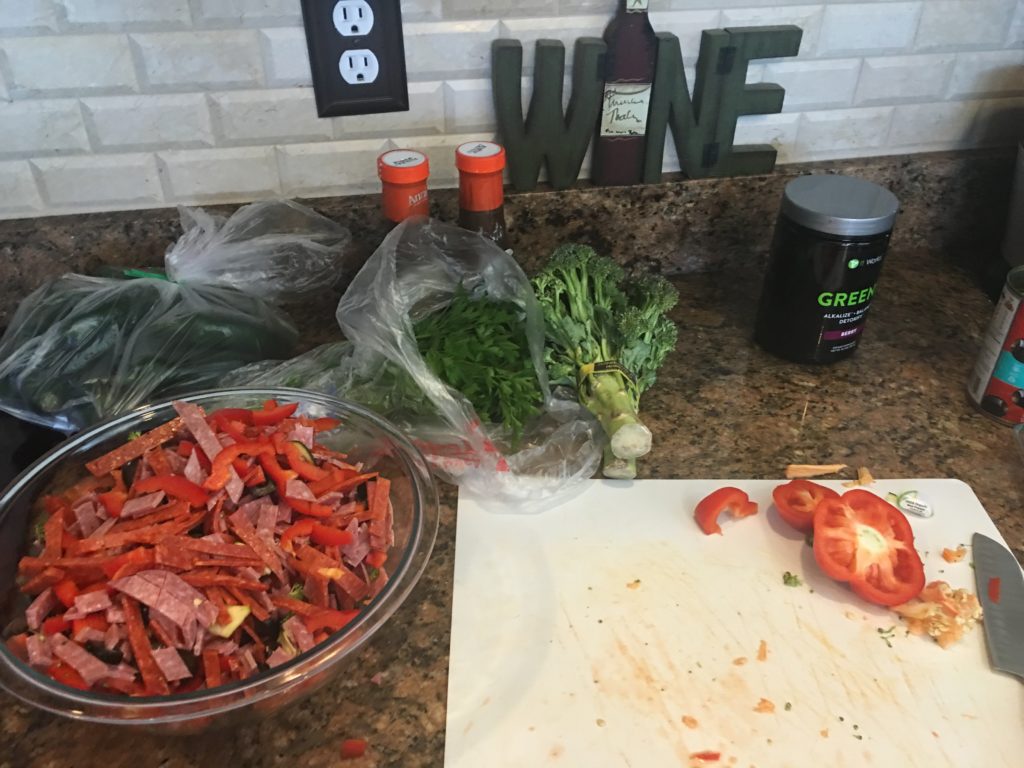 Meanwhile you're chopping up the following and placing them all in a bowl:
1 organic red pepper
1 organic zucchini
1/2 lb salami – cut into strips
1/2 lb pepperoni -cut into strips
1 cup chopped organic broccoli – I only used the heads
1 can organic black olives chopped
1 cup shredded mozzarella cheese
---
Drain the pasta and toss it all together.
add 1 cup Annie Organic Tuscany Italian Dressing
It's a hearty dish!  Most people bring this to a summer BBQ but as a dinner main dish, my family loved it!  Filling, light, healthy.   Notice there's no tomato or onions.  Not only am I not a fan, my kids are also not fans of tomato and onions.  Of course add them if you so desire, but this dish was yummy without!
My kids both finished their plates and asked for more!  This never happens.  Ever.
This dish fed the 4 of us and we have a ton of leftovers for today!  YAY!  I'm loving this easy recipe!
Total prep time was 20 minutes!  Easy, fast, healthy and yummy!  I love summer.
Let me know if you're making this easy summer pasta salad and what you think once you make it! 🙂