Fall fashion. My favorite time of the year for clothes. Cute boots, cozy sweaters and black leggings. Everyone's go-to for fall. For my October and November Stitch Fix, I decided to combine them into one large post! Only because one whole box I ABSOLUTELY loved and kept all 5 items! I never do that! And the other box I couldn't photograph.
I had surgery a week ago, the same day my box arrived. So of course I was a drugged-up mess. Then I went home from the hospital with a drain. (A tube that literally drains fluid from your wound). So modeling or trying to model stitch fix clothes was not going to happen. So here's the last 10 items from my October and November Stitch Fix! (Oh ya….enter to win a $50 gift card at the bottom)
October was my absolute favorite box so far!
Here's what I got in my October box:
The Pixley Greenich Striped – Keep
Loveappella – Whitnee Knit Dress – Keep
Papermoon Violeta 3/4 Sleeve Blouse -Keep
Level 99 Sybil Cargo Skinny Pant -Keep
DV8 Genna Lace Up Wedge Booties – Keep
The
Pixley Greenich Striped Knit Top
was on my
Pinterest
style board and my stylist was able to send me one in my size. It has black elbow patches – made out of black (fake) leather. The material is thicker then most long sleeve shirts and it's striped! I LOVE STRIPES!
KEEPER!
and the back: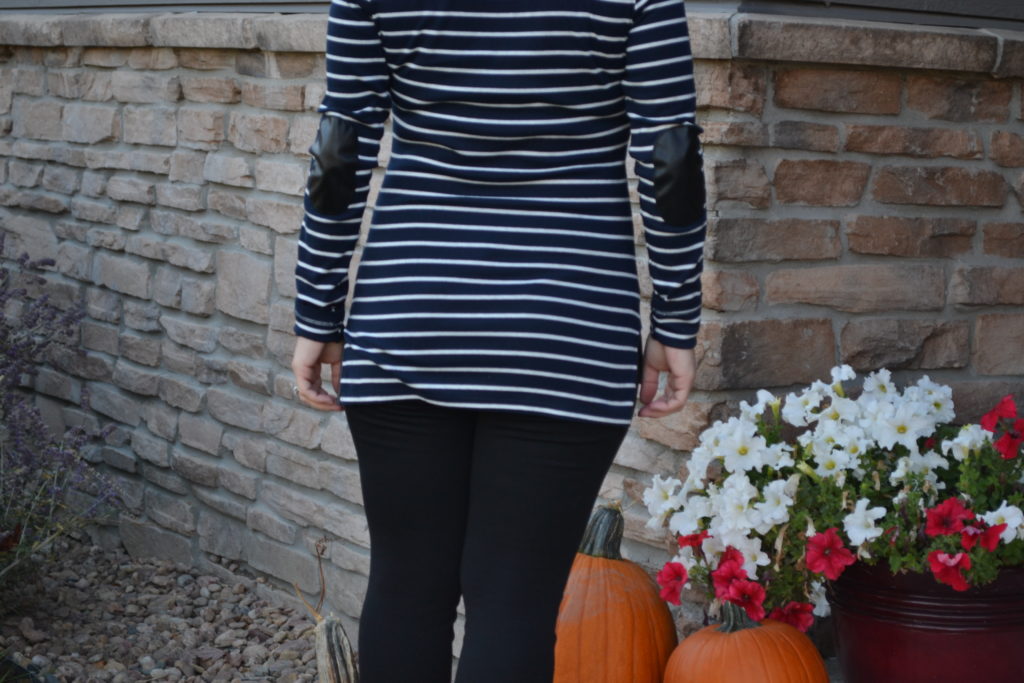 The Lovapella Whitnee Knit Dress is also striped with elbow patches. I know this dress comes in a few colors but I'm loving the burgundy color for fall! This dress fits super tight….so it's not particularly comfortable for work but really cute for a night out or a date night.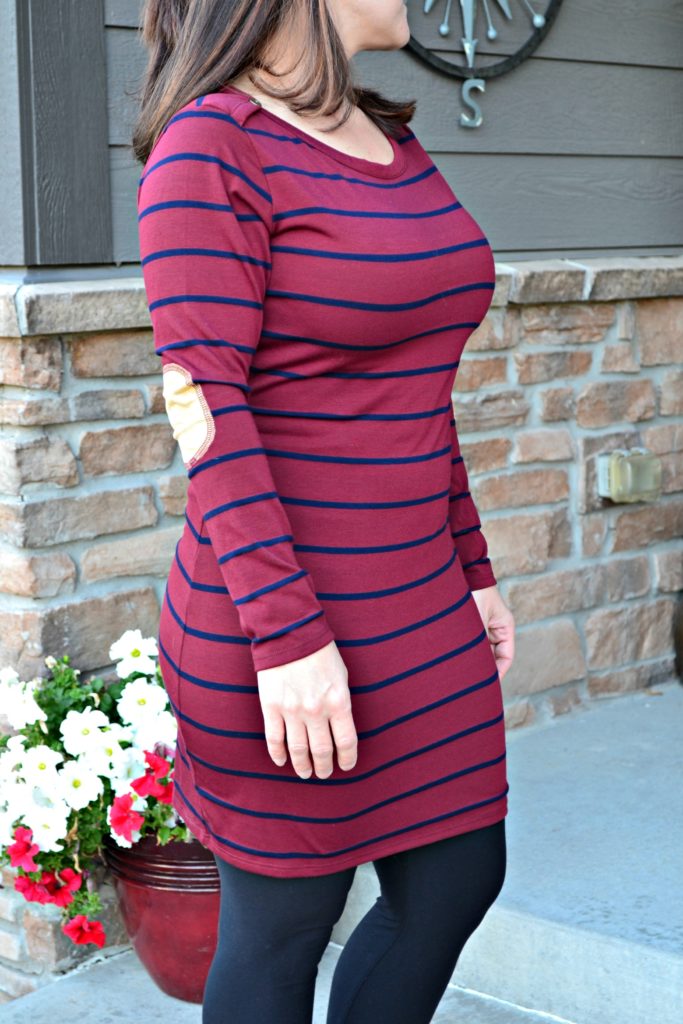 I'm always looking for jeans, pants, anything that will fit my bottom half. I'm short..5'1" to be exact and I have curves so I don't easily find pants that fit. My stylist sent these to me in a petite size and they fit like a glove! SO comfy and super cute for the fall, winter, spring – you name it. These are a keeper! They're the Level 99 Sybil Cargo Pant!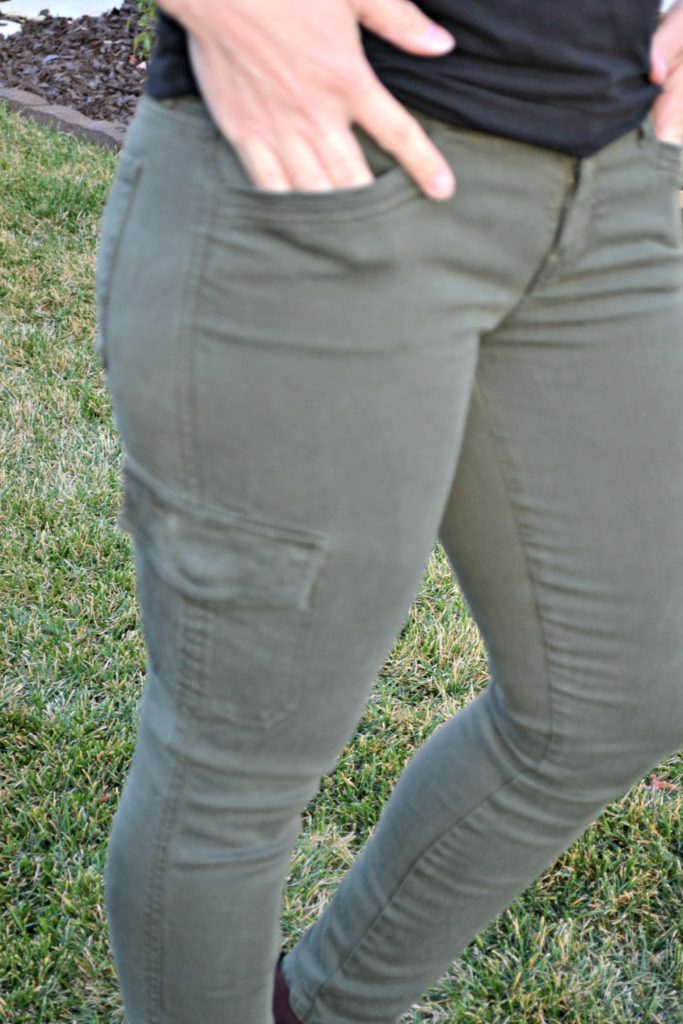 I've been dying to get a cute scallop top for awhile now, so when I saw my stylist sent me the Violeta 3/4 sleeve blouse I knew it would be a keeper.
There's a few pros and cons about this top.
Pro – it's adorable, classy and unique. I've worn it once and every woman that saw it gave me a complement. Chicks love scallops.
Con – the back of it is hard to keep up and the front bunches on the bust. I wore a regular bra, but making sure the back doesn't show the bra is the problem. Needless to say it's adorable on, just be ready to be adjusting nonstop. (Totally worth it!)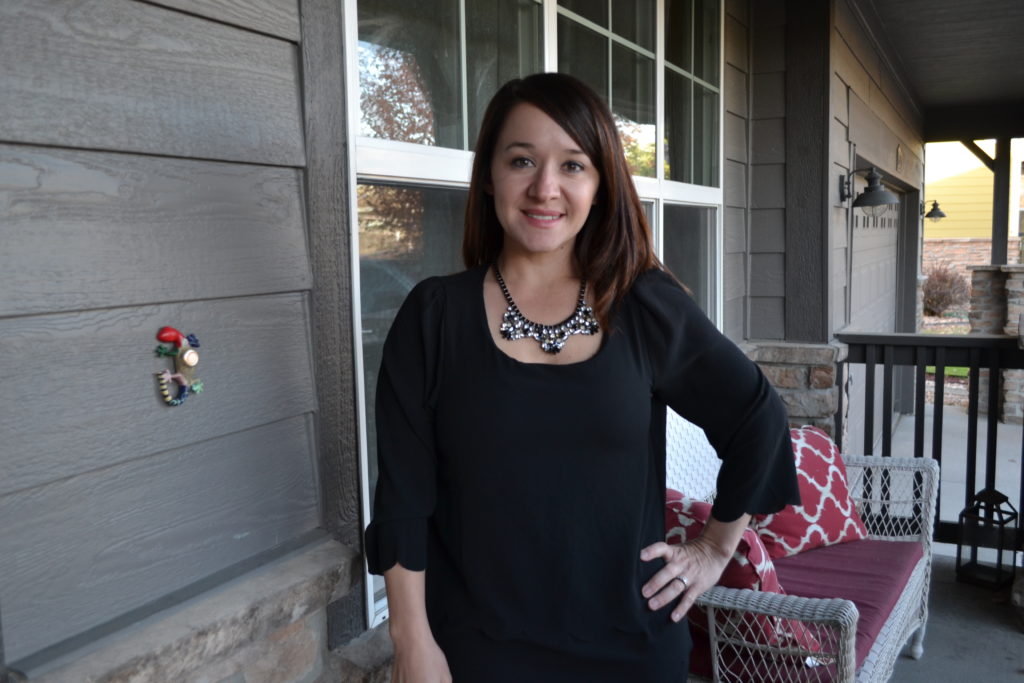 and the back…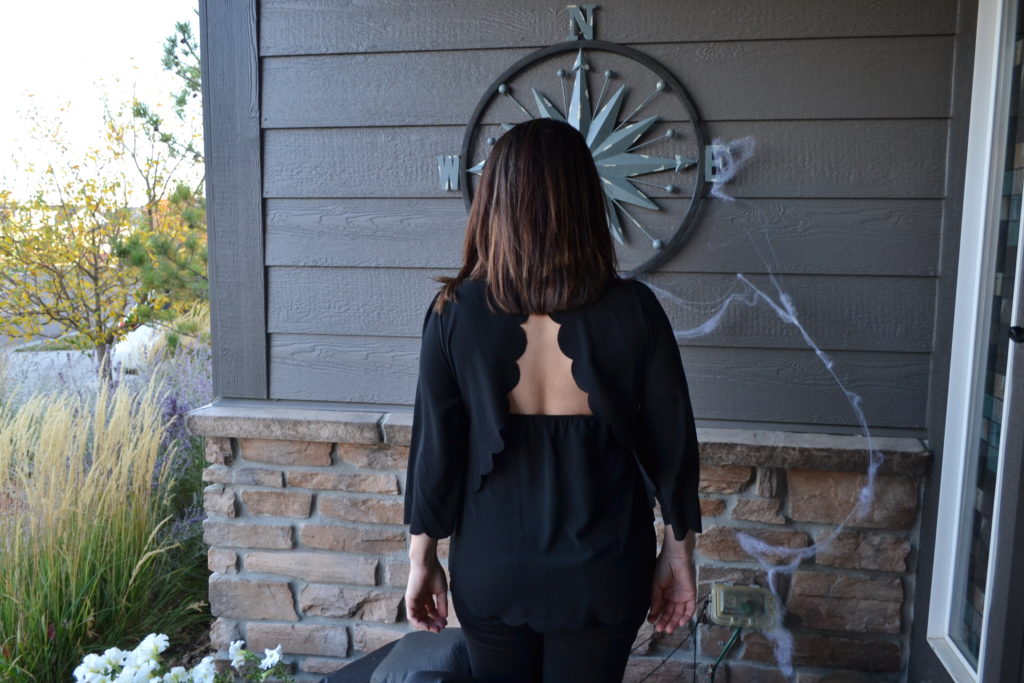 Since I loved the first 4 items in my box, it only made sense to keep the whole box and get the 25% discount. So I did. That made these wedge shoes free. (That's how I explain it to my husband and it makes complete sense to me! 🙂 Look….I get a free pair of shoes!!)
The DV8 (brand I've never heard of) Genna Lace Up Wedge Booties are the color of the fall. WINE….er burgundy color.
(shameless cell phone photo! lol)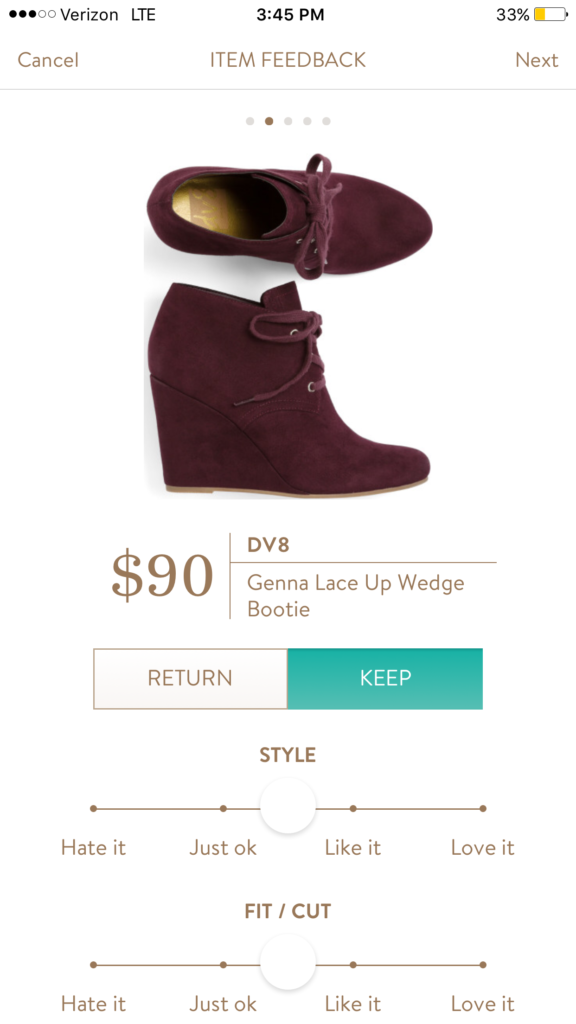 Then my November box came, the same day I had surgery! I scheduled it to arrive a few days before so I could try on the clothes properly, but the box was delayed and arrived 2 days late. It happens.
My surgery was on my left shoulder. I had a fatty tumor called a Lipoma. It was benign, and the 2nd time I've had it out in 10 years. Wonderful, fun times. I went home (same day surgery) with a JP drain coming out of my left shoulder. Trying on clothes and concealing this tube, was almost impossible. And yes, the fluid in that is blood. Sorry if you're squeamish.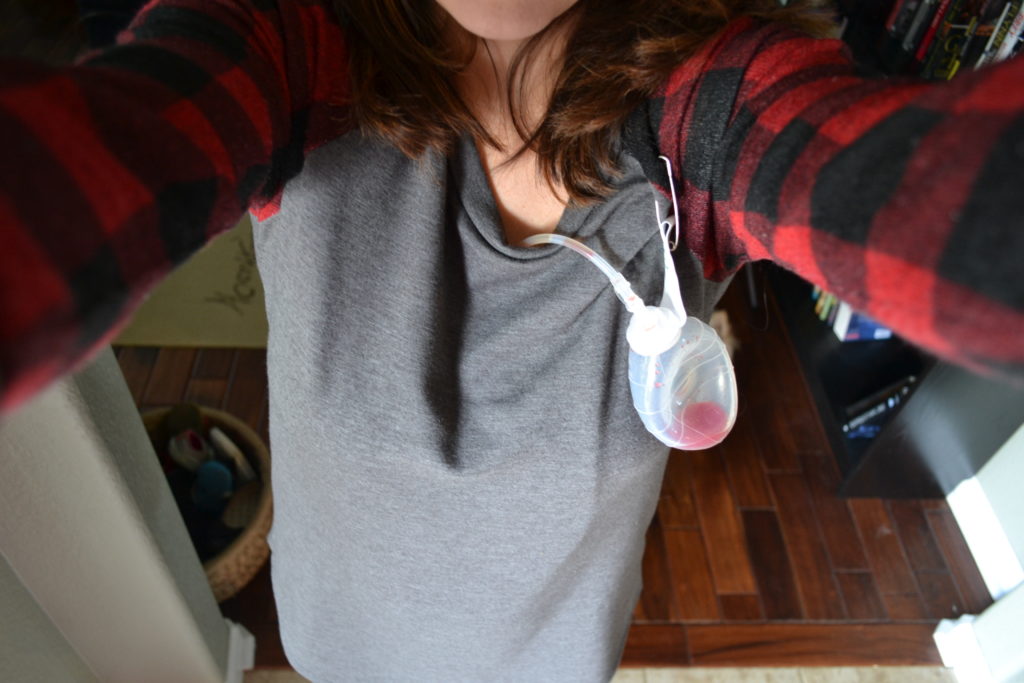 I kept the drain for 6 days and I. WAS. DONE. Drains suck. They're needed, but suck…..and hurt. At least this one did. Now that I've shared entirely toooooooo much…
Here's what I got in my November box:
Loveapella Knit top – (I already own this in blue so I sent it back) This color was a green color to match the next item (Return)
Toms Canvas shoes in Olive Color – Return
Marc New York Navy Vest – Keep
Black Sweater (I lost the name card! I know I know. Worst Stitch Fix blogger ever!)
And my 5th item was a pair of the same Level 99 cargo pants from my fix above. Just in Burgundy.
I didn't photograph these because they didnt look nice. They were worn looking. I could tell by the tag on the jeans and the discoloration of the pants. The tag looked like it has been drenched in water and dried. You know that look when paper gets wet and dries? It looked like that. And the disooloration on the pants tells me that someone wore these, washed them, (kept the tags on) and returned them to Stitch Fix. BOO to whoever you are. I reached out the Stitch Fix, to let them know about the pants, and they waved my next styling fee! YAY for Stitch fix for making it right. They always have the BEST customer service. Around! Hands down.
The Loveapella Knit Top is adorable – a go-to for for all season. I own this in blue, so I didn't need another one in green.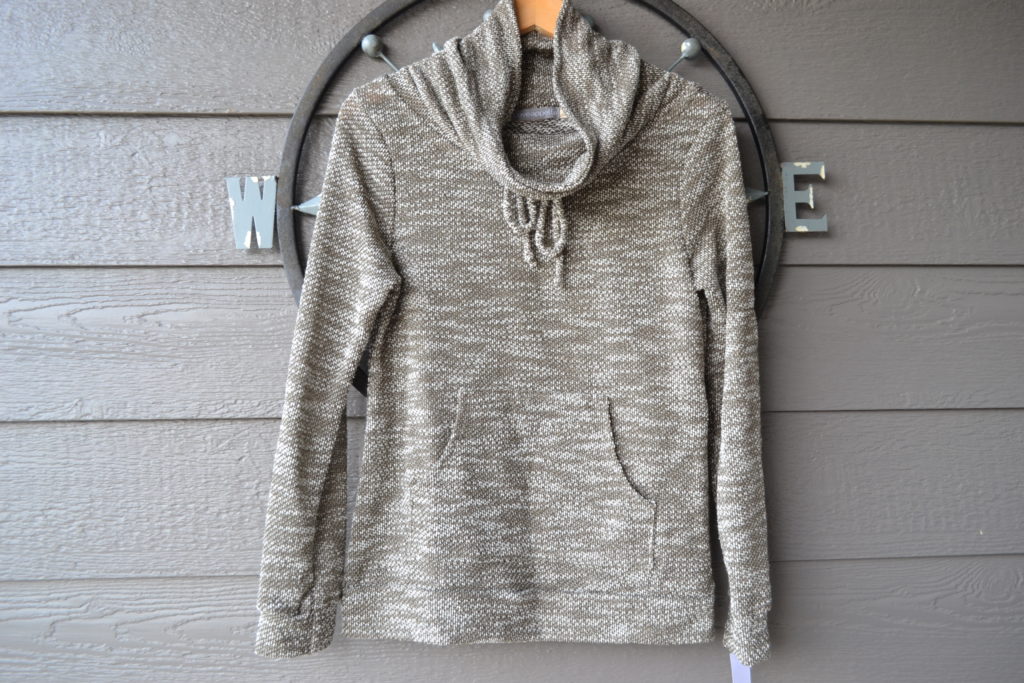 TOMS shoes are a must have for any wardrobe. They're comfy, affordable and simple. I own black, and rarely wear them. Since I didn't find the need, I sent theses back. Even though they're cute on. (And TOMS donates a pair of shoes to a child in need for every purchase made).
and another view: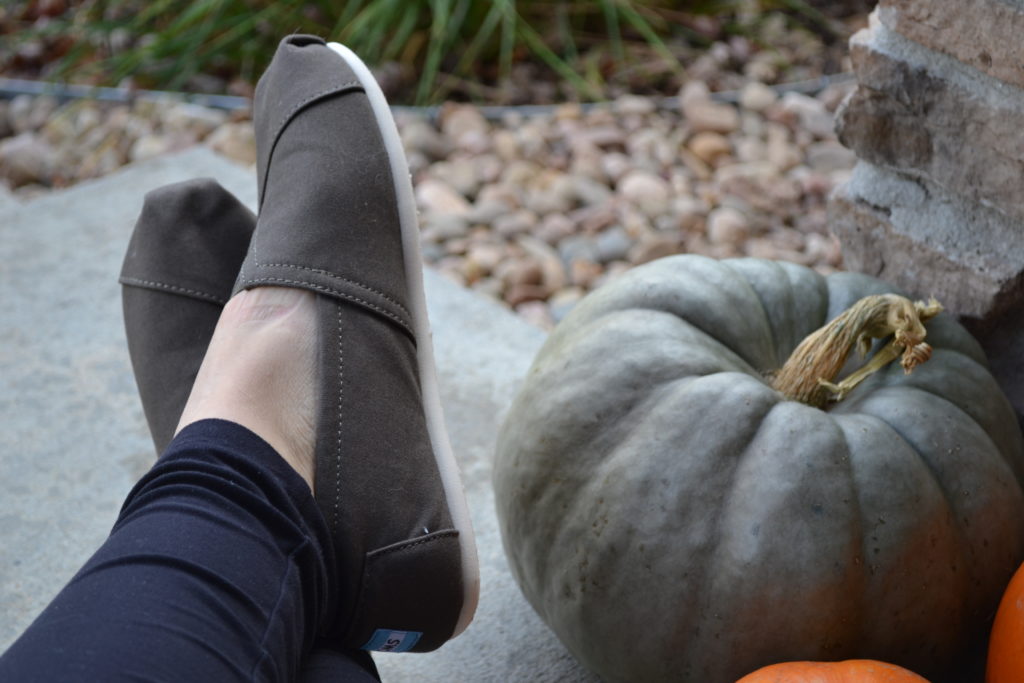 The Mac New York Vest in Navy blue is ADROABLE! OMG this vest is my new favorite item in my wardrobe. It's not bulky, it's cozy, fits well and looks expensive. (It's not by the way. $58) keeper! I see myself wearing this all winter. (If it ever snows in Colorado!! Crazy weather we're having)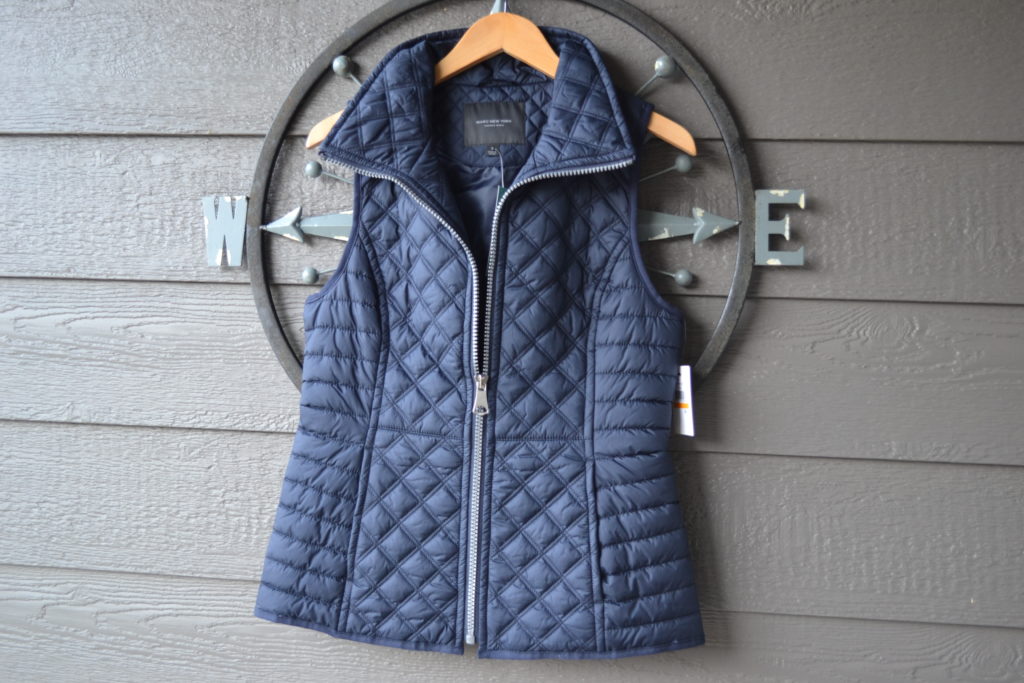 Ok don't make fun but I lost my style card (i blame it on my husband) and don't know the name of it. It's black and chunky. (And itchy) So it went back. BUT it was cute on….see…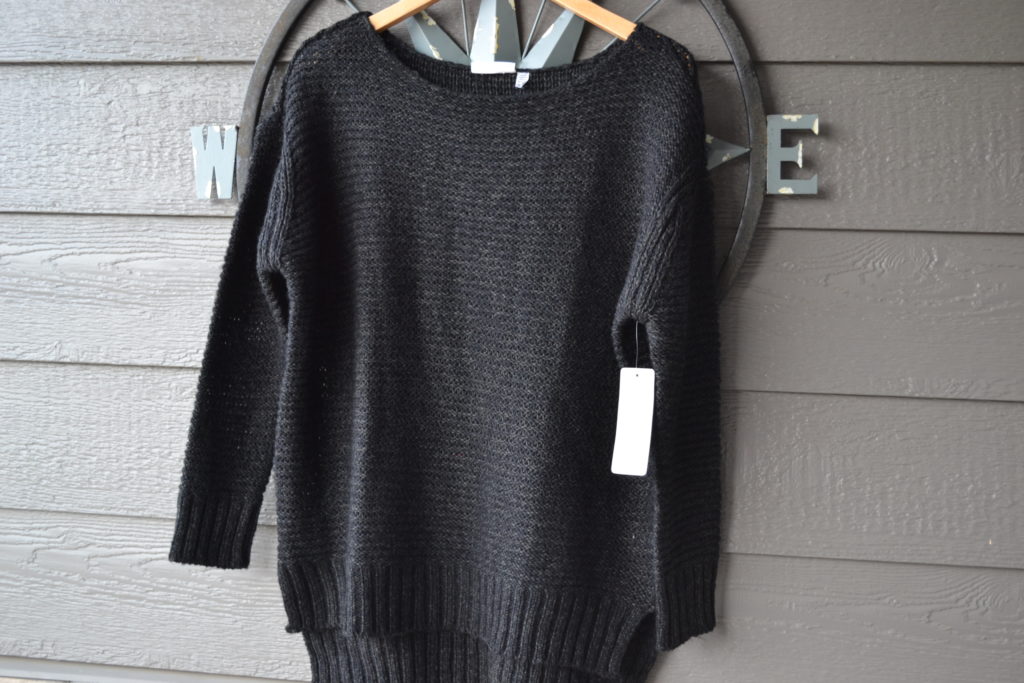 So, that's my last two boxes from Stitch Fix. Now that I've had a 5/5 box and 1/5 box I'm ready for another 5/5 box. Right in time for the holidays!! This month I'm feeling extra generous and I'm giving away a
$50
Stitch Fix Gift card!
Enter below: