*Affiliate links are used in this post. I was provided with a tunic of my own to wear and love!
HAPPY FRIDAY!!! I'm doing a happy dance over here…it's been a long week friends.
Here in Colorado, it's been unseasonably warm for the past month. Yesterday it was 72 degrees, today it's a snowing and windy! Our typical spring weather has returned. It's a blizzard east of Denver and the mountains (of course) are getting a ton of snow!
I just hope all my blooming flowers, trees, and plants don't freeze and die today! 🙁 #Homeownerproblems
I've had spring fever all month…with spring like weather, so naturally I've been itching to breakout the spring wardrobe! Even though it is snowing here today, I'm still excited to share one of my new and favorite spring tops with you! It's from Cents of Style!
It's a Tunic…and it's ADORABLE
Tunics are one of my favorite pieces of clothing for many reasons.
A – They're flattering on all body types
B – They're fashionable and seem to always be in style (babydoll and keyhole)
C – They're adorable!
D – They can be worn so many ways.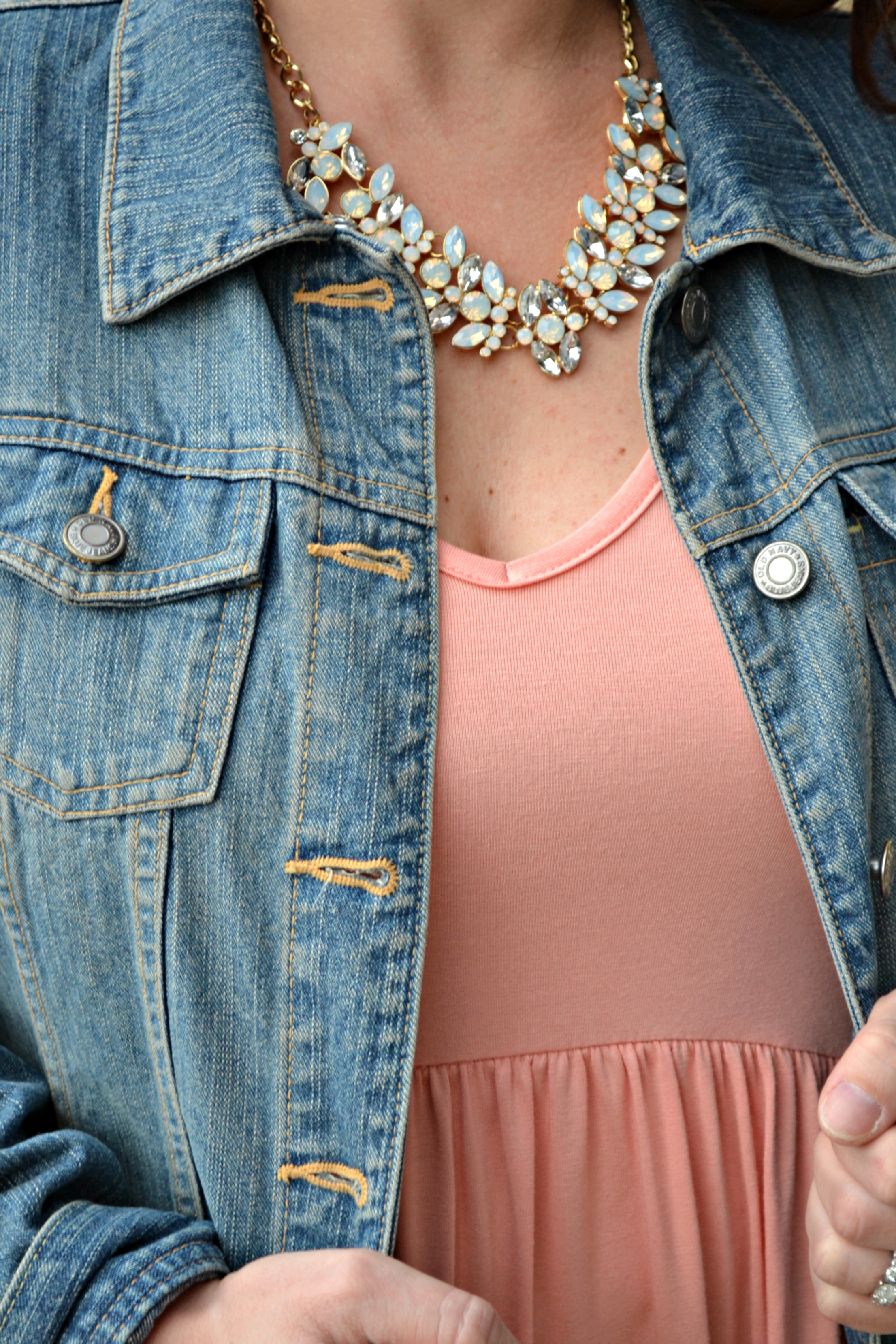 Here's a few of the ways that I will be wearing my favorite new babydoll style tunic!
Dinner or date night out
I know…most of my dinner dates include a three year old, five year old and my handsome hubby. Even though I'm having a family dinner, doesn't mean I can't dress up! Wear your new tunic with some skinny jeans, leggings, or capris! Add your favorite heels and you're ready for a nice dinner out! (No dishes YAY).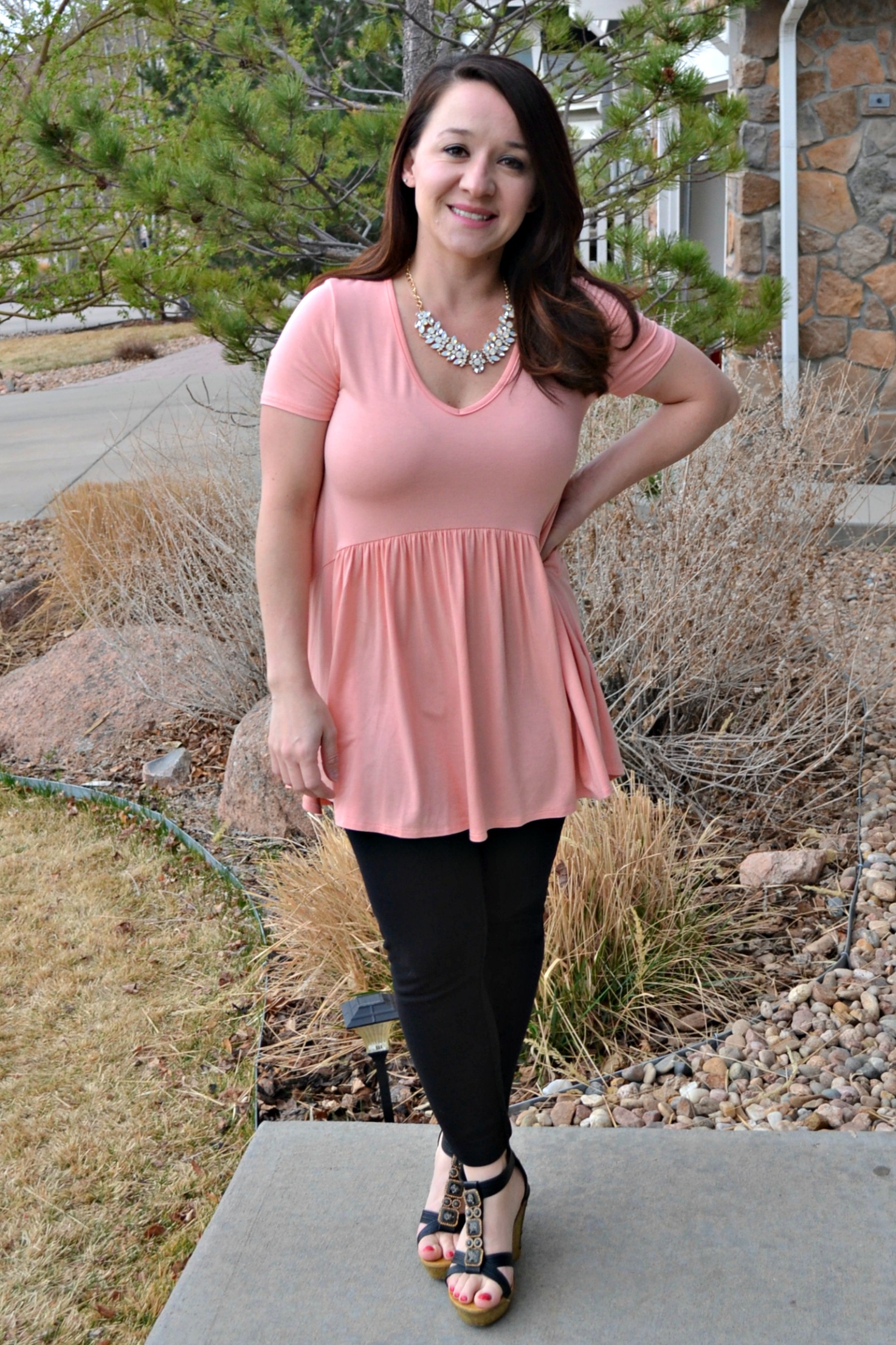 Running Errands/Weekend Shopping
Pair with your favorite boyfriends jeans, a light jacket or a jean jacket like this and you're ready to run around town! Pair with flat sandals and throw your hair up! Comfy and casual!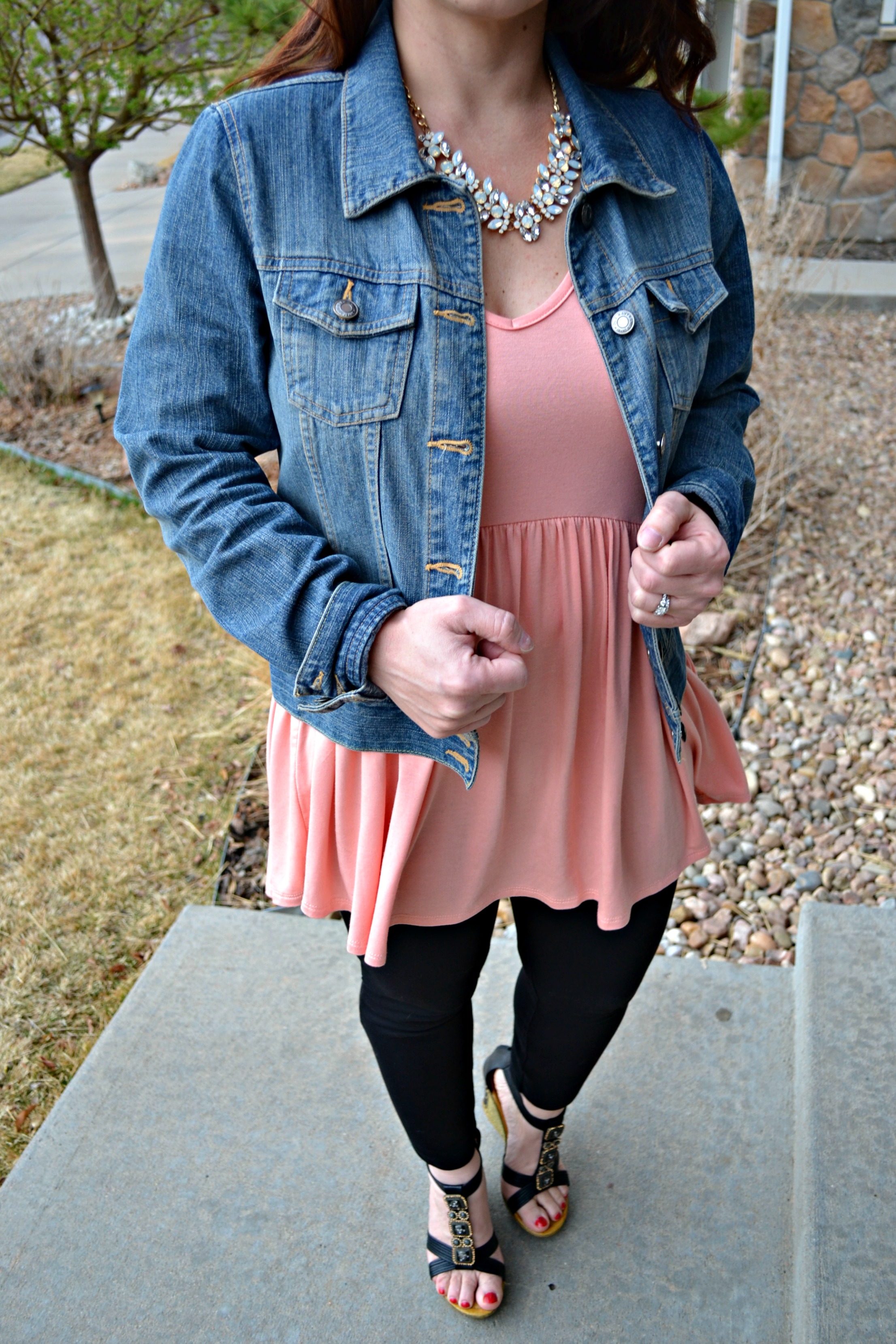 Wear to Work
I would say 75% of my wardrobe is work friendly. I try to find pieces that can be worn for multiple occasions. Work being the main one!
Dress this tunic up or down for work, throw a cardigan over your tunic or pair with some white jeans and you're ready for a casual Friday work look! (Ballet flats to match)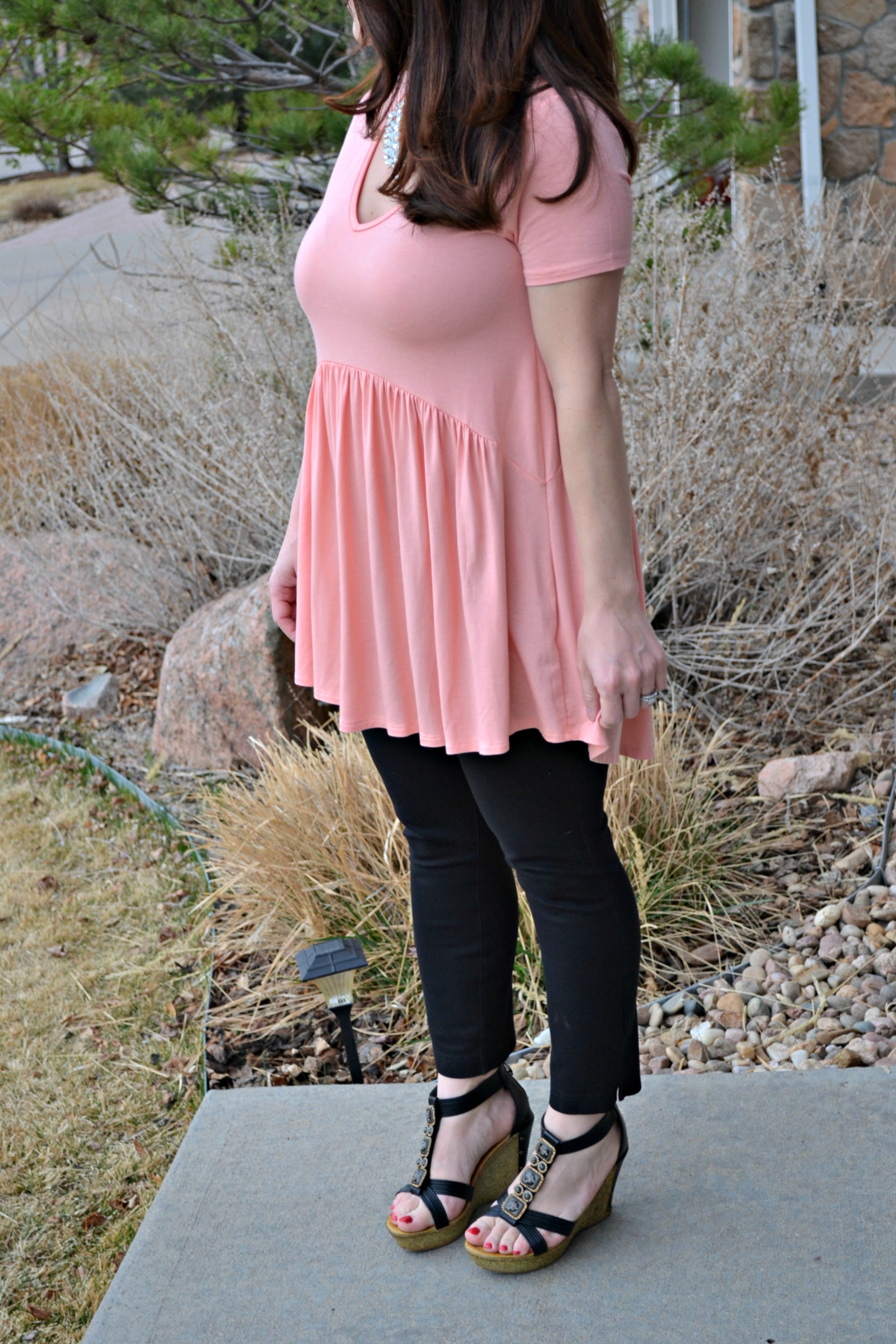 This tunic is only $19.95 + FREE SHIPPING w/code TOPSTORY (The code is valid 3/24 – 3/26.) Not only is the tunic functional, it's affordable!
There are two styles to choose from: Babydoll or Keyhole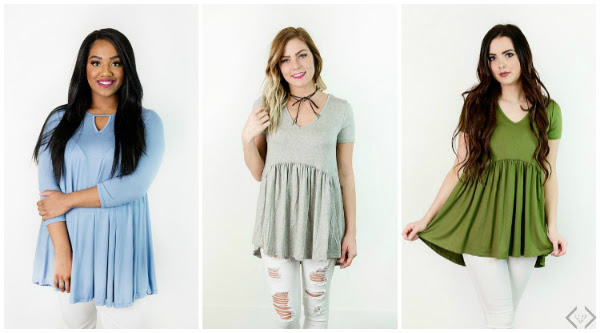 Plus there's a ton of colors to choose from! Grab your size and color before they sell out!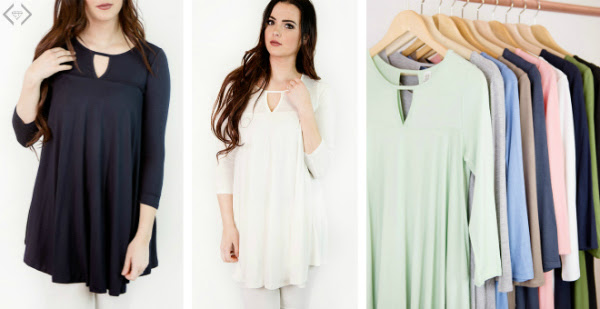 This Fashion Friday deal is only valid this weekend! To snag your own Tunic…
Start here!
Choose your tunic style, color and size. Add it to your cart.
Remember to use code TOPSTORY at checkout!
Checkout and enjoy!!
How will you be wearing your tunic this Spring?