I love sharing my monthly Stitch Fix boxes with you all, but you have to know, a TON of work goes into sharing these Stitch Fix boxes.  For example, my kids LOVE to try and get into my pictures.  Every. Single. Month.  So this month I decided to stop trying to stop their cuteness from making an appearance in my photos.  They're far more photogenic then mommy is, that's for sure! 😉
I also realized that as a Mom, we don't take enough pictures of ourselves.  We take photos of the kids, the family, your husband etc.  But who's taking our picture?  I personally have limited photos of myself with the kids, mainly because I'm the one behind the camera.  For most Mom's, it's hard to get out from behind that camera.  (And if you're like me, selfies are not an option).  I literally haven't updated my Facebook photo in over a year!  lol.  The point being, Moms….you need to get out from behind the camera, and take some photos for your kids.  They'll cherish these photos for year to come.  Photos of just YOU!
Thanks to my monthly Stitch Fix posts, I realized I have a well documented set of photos of myself (something I never would've done if it wasn't for Stitch Fix).  I didn't realize it when I first started my Stitch Fix segment on the blog, but I have to say…I'm really glad I began posting my monthly boxes.  I actually have photos of myself! (And in adorable clothes)
So without further adieu, here's a few photos of my photoshoot with the kids:
Now that you've seen a little bit of what goes on behind the scenes at my house, when their blogging mom tried to have a photoshoot, here's what I got in my September Stitch Fix Box!
You probably guessed it…I LOVE and kept the Pixley Martina Slub Knit open cardigan.  The burgundy color is this Fall's IT color (according to my stylist!)  See…I NEVER would've known that.  Thanks Lauren! 😉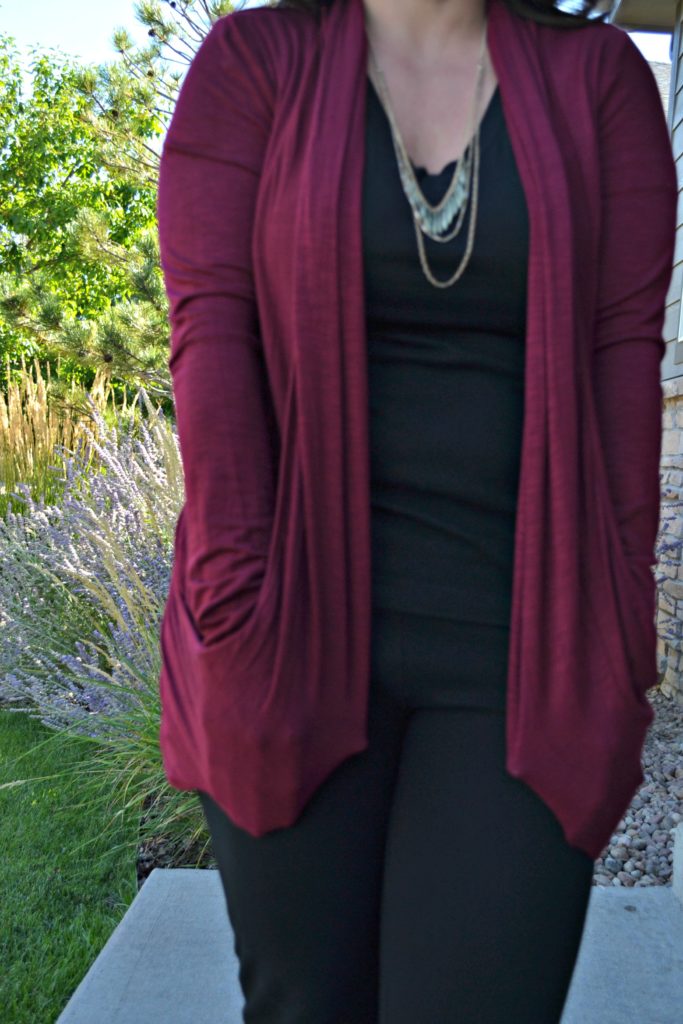 The next item was the Gwenifer Kimono.  I'm not a huge kimono fan, mainly because I'm short 5'1″, and I look like I'm drowning in fabric.  The Gwenifer was adorable….just not a great fit for my height.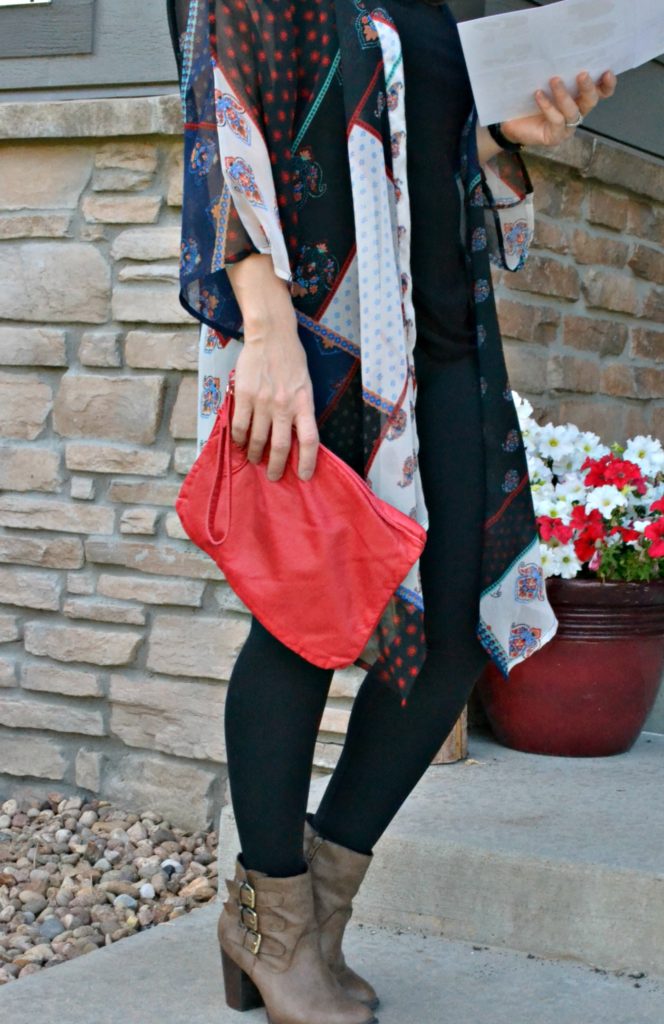 Notice I'm waring black leggings in all of these photos.  The black leggings are by FAR my favorite buttoms this fall.  They're comfy, slimming and adorable on!  So I kept them. 🙂  They're called the Rune-Porter legging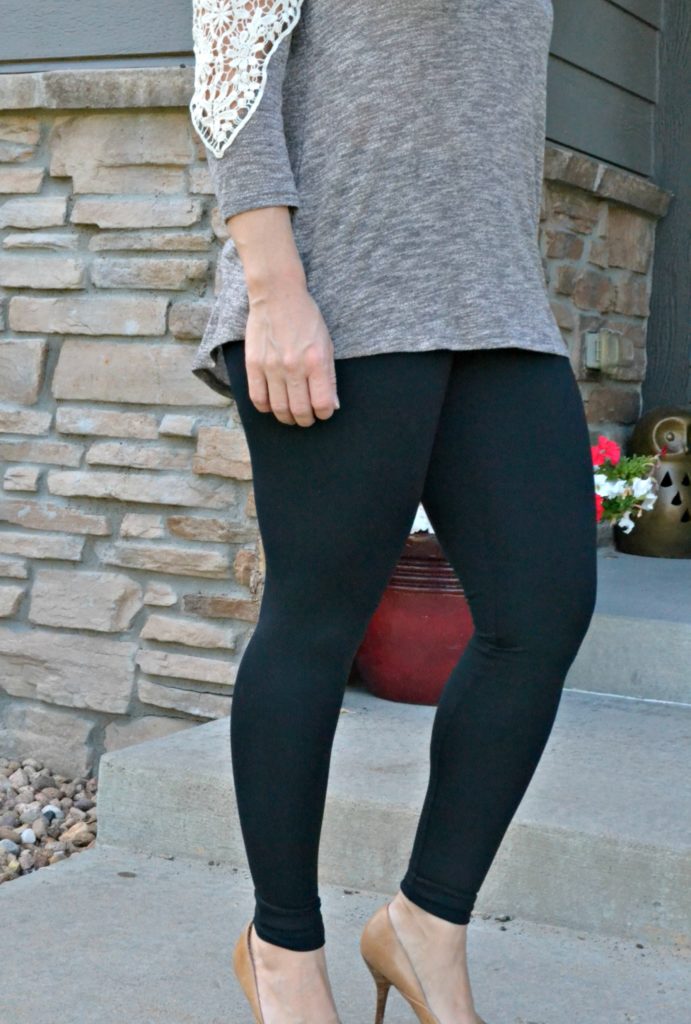 The top was also adorable, called the Moon and Sky – Divis Crochet Detail Knit Top.  I own a top very similar in style, so I decided to send it back.  It's adorable for a date night or night out with the girls.  You can look adorable without freezing in lesser material!
The last item was the Brookline Mix Material Sweater.  The front of the sweater is just a plain sweater.  It's the back that really makes this sweater adorable!
Again I was too short for the sleeves on this adorable sweater, so I sent it back.  It would've been great for the winter here in Colorado!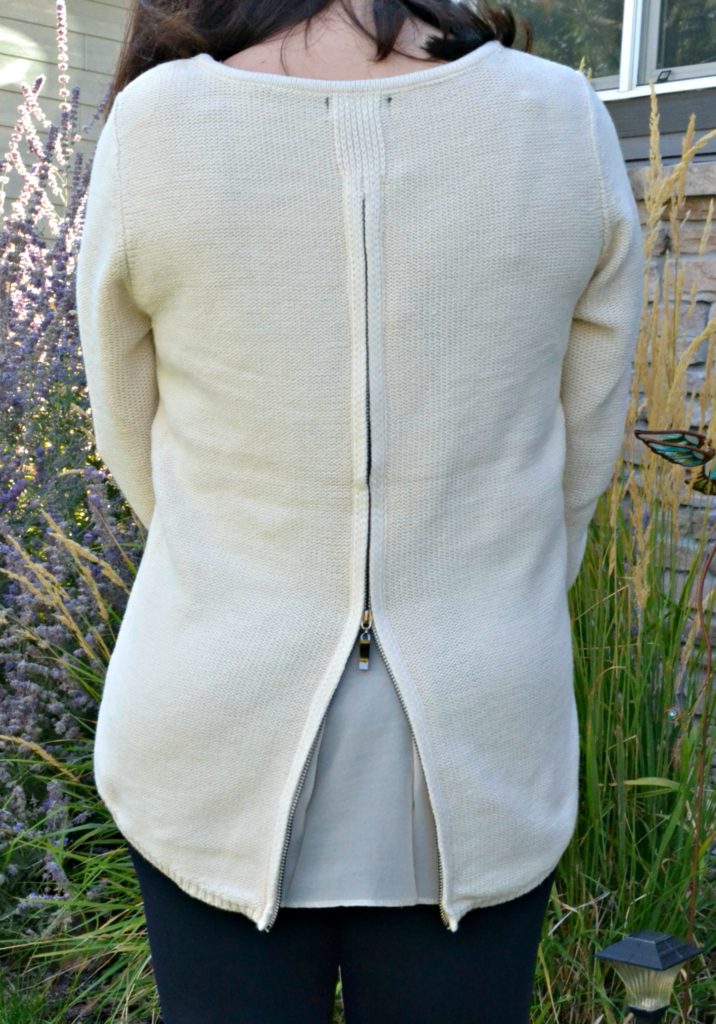 It's a monthly box, with 5 fashion items (clothes or jewelry/accessories) that are handpicked by stylists. The box is delivered each month (on a day you choose)!
No time to shop or keep up with the latest fashions? No problem…Stitch fix will pick out clothes and ship them to your house!
It's a mom's dream really. My problem is I LOVE shopping, but in-store shopping has lost its luster because bringing two little kids shopping is more stressful than anything. Which is why Stitch fix is a great fit for me!
You'll start out by taking a quiz on which fashion styles you Love, Like, Dislike (you get the idea).
Then you'll answer questions about your own measurements so the stylists can send you clothes that fit! (Which so far has been great from my experience). They also have petite options and maternity options! I WISH I would've known about this box when I was pregnant…it would've made clothes shopping so much more fun. Then you select the day you'd like your first shipment and bam! Your first fix on the way!
Once you receive your box, you have 3 days to decide if you're going to keep an item or ship it back. I suggest keeping, at least one item in every box, so you don't lose your styling fee!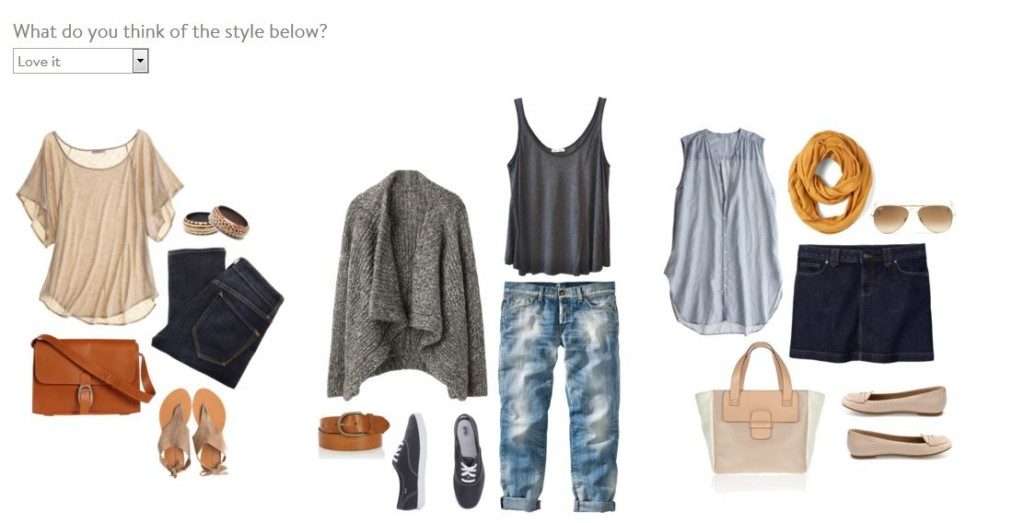 You will pay $20 a month for a "styling fee" but the best part is that 'fee' will be credited toward any items in your box that you want to keep.
That $20 monthly fee goes towards any clothes you purchase. If you don't like anything you lose that $20. (Most people keep one item and sell it online if it's really not them.)
If you keep all 5 items, you get 25% off the entire box!! (This makes everything more affordable for sure!)
You can also refer your friends and family and get a $25 credit toward Stitch Fix goods!
It's by far my favorite monthly box..and I've tried a TON of boxes!
Be sure to stop by the Stitch Fix Bloggers link up over at CrazyTogether to see more September Stitch Fix Fashion.
Enter to Win: 
If you'd like to try Stitch Fix for yourself, you're in luck because I'm giving away a $25 Gift Card to Stitch Fix!  Not only will this cover the cost for your first mont's box, you'll have a $25 credit toward any items you want to keep in your box!   Good luck and thanks for dropping by!   🙂