I LOVE trying out any and every box that is available…and I'm LOVING the fashion boxes.  I ran across a Jewelry themed box, called Rocksbox that I just had to try!  Plus, the first box was FREE!!!  A free month and a $10 shopping credit – YES Please!
So I signed up and became a Shine Insider, which is really just to become a member of Rocksbox. 🙂
Here's a little about the Shine Insider Benefits
It's $

19 an month

for Unlimited Jewelry Rental
You can Borrow 3 pieces at a time, and swap them out anytime you want during that month.
You get $

10

Monthly Shine Spend ($10 to buy items on the Rocksbox website!)
If you Fall in love with a piece… You can buy any piece from your Rocksbox Set. Each month you have $10 in Shine Spend to apply towards a purchase.
Fits in Your Busy Life: Free, prepaid shipping both ways. Fits in your mailbox. Easier than shopping!
I don't know about you, but I don't have the energy time to go jewelry shopping with my little ones.  They're an absolute nightmare in any jewelry store…all you moms out there know exactly what I'm talking about.  🙂  How's a girl supposed to stay up with all the latest in jewelry fashion?  I keep seeing all theses adorable statement necklaces on everyone but me…so of course I had to join in the fun.  Enter Rocksbox!! 🙂
To start, head here and fill out the quick survey and hit "get started".  If you go though this link you will get your first box FREE!  You then will be given the option to fill out a style survey of what your jewelry style is.  I have 20 "favorites" saved right now on my profile.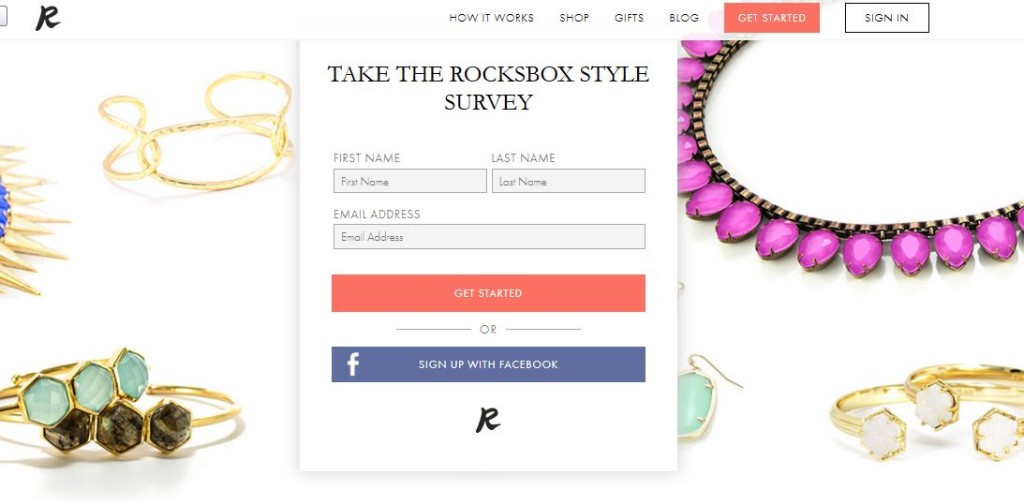 You will have to put in your credit card, which will only be charged if you don't cancel by the next month. 🙂  I'm thinking you're going to love this box.  If you're a fashionista and want to keep up with the latest jewelry fashion, this box is for you!
  Here's the 3 super cute pieces that I got:
My absolute favorite piece is this necklace…It's called the Perry Street Kaylee Necklace (It was on my wish list)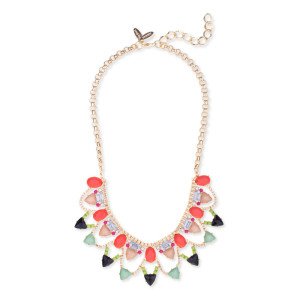 Close up, you can see it has SO many colors in it!  Which makes it so easy to find something to match it with in your wardrobe.  It's THE most versatile statement necklace I've seen. (I'm Keeping!)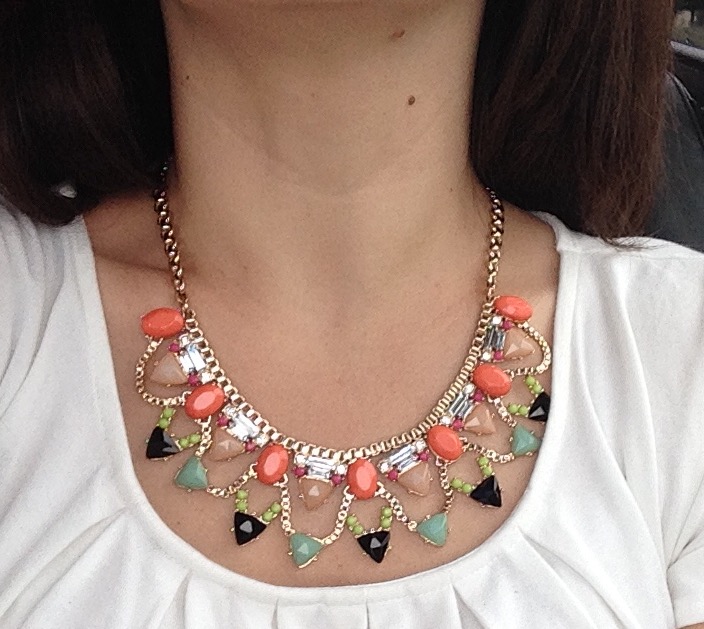 The second piece was a pair of earrings!  Gorjana – Bali Tube Drop Earrings.  Sorry the picture isn't the best but you get the idea 🙂  I wore these last week for a night out on the town with the hubs.  (Keeping!)
The last item was called the  Sophie Harper Pavé Circle Necklace.  This necklace is simple enough to wear everyday.  (I'm sending this one back, only because I worry my kids will break it off my neck.  It's a little too dainty for me).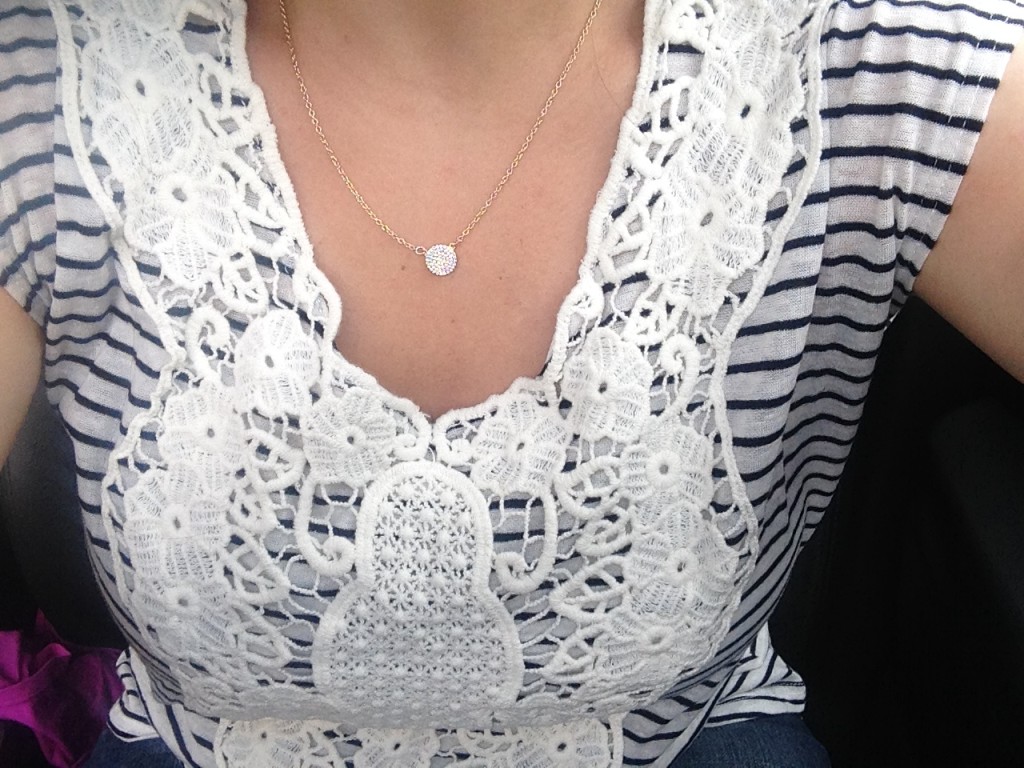 The great thing about Rocksbox is you can rent the items or buy the items.  It's completely up to you.  If you love something, wear it and keep it.  If you can't afford it, send it back.  Then the next month you'll get a whole new box.  You can also wear  items, send them back and do that as much as possible in the month you own them.  I just sent back the necklace and my new item is shipping soon! 🙂
Try them out for free now, and let me know how you like them! 🙂  USE CODE: jessicabff993 if link does not work 🙂