Fall comfort foods are one of the best things about the season. Every year I find it a struggle to stick to a healthy diet without too many cheat days. Which is why I love these mini pumpkin doughnuts! You get the satisfaction of a doughnut, in bite sized portions. Eating healthy is all about portion control right!?
Made with Simple Mills mixes! Simple Mills began out of a necessity and a desire for a food that is simple, healthy, and delicious. In her very own living room in North Carolina, Katlin made the very first Simple Mills muffin mixes one-by-one, using intentional ingredients that made her feel great. Now based in Chicago, Simple Mills continues the tradition of baking with love.
So without further delay, here is my favorite fall mini pumpkin doughnut recipe!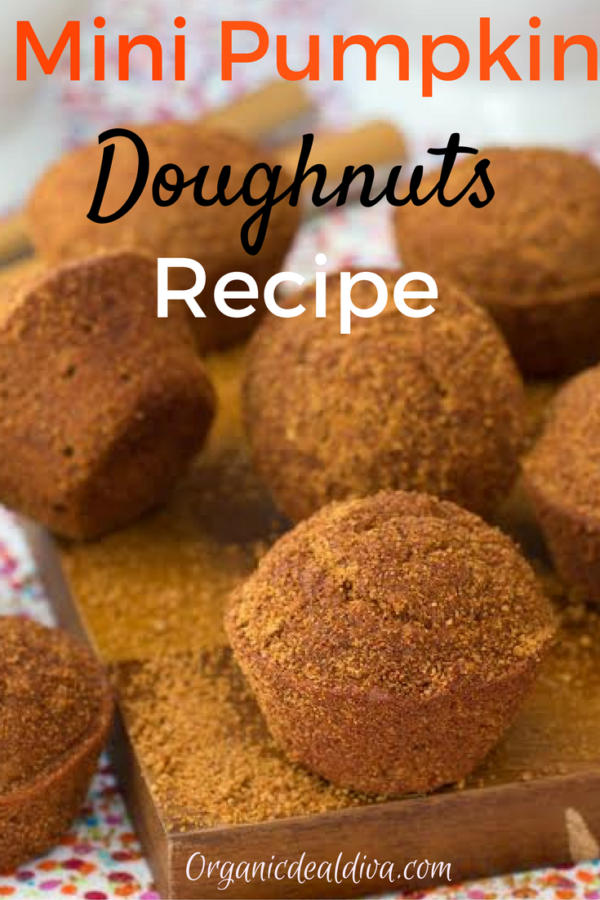 | | |
| --- | --- |
| | |
Preheat the oven to 350. Spray or lightly grease two mini muffin pans and set aside.

In a large mixing bowl, beat the eggs, then whisk in the oil and water. Whisk in the pumpkin muffin mix and beat vigorously until thoroughly incorporated and no clumps remain.

Add a heaping Tablespoon of batter to each compartment of the prepared muffin pans.

Bake for 10 minutes, until the tops are domed and firm to the touch, and a tester comes out clean.

Remove them from the oven and allow them to cool for 5 minutes in the pan before transferring to a wire cooling rack.

While the muffins are cooling in the pan, whisk together the coconut sugar and ground cinnamon in a small bowl.

As soon as the muffins are cool enough to handle, place each one in the cinnamon-sugar mixture, firmly rolling it around so that the cinnamon-sugar sticks. Gently toss it around a couple of times until the whole thing is covered. Once covered, place each muffin back on to the wire rack to finish cooling.

Repeat with the remaining muffins. Serve immediately.