In my twenties, Mexico was my yearly vacation spot.  Then in my 30's, I started having children and leaving the country without my children was not something I was ready to do.  Until this summer.  My hubby and I booked our first solo vacation sans children in 3 years.  It was very needed, and as always, a fun adventure.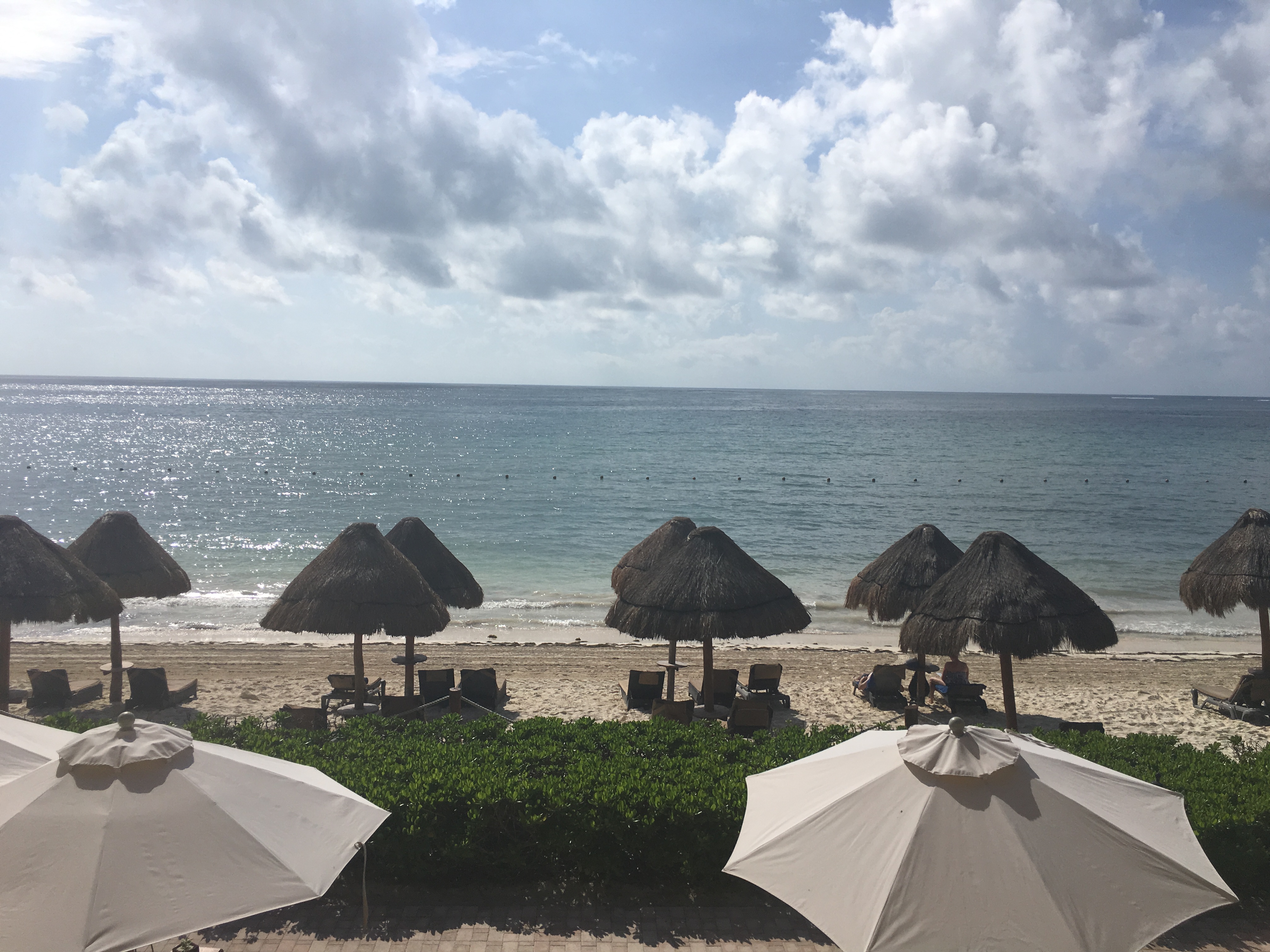 We both LOVE the Riviera Maya area in Mexico.  An all-inclusive on the beach is a vacation that anyone can enjoy.  Relaxation without needing to spend extra money (aside from tips).  There's nothing like bellying up to a bar and ordering drinks without paying.  Girls….you know what I'm talking about.  🙂
I had been to Cabo, Cancun, Playa del Carmen, Cozumel, and Puerto Vallarta so I wanted to find a new town to explore in Mexico.  Then we found a smoking hotel deal in Puerto Morales.  A sleepy fishing village in-between Playa del Carmen and Cancun.  As they call it, it's a sleepy drinking village with a fishing problem.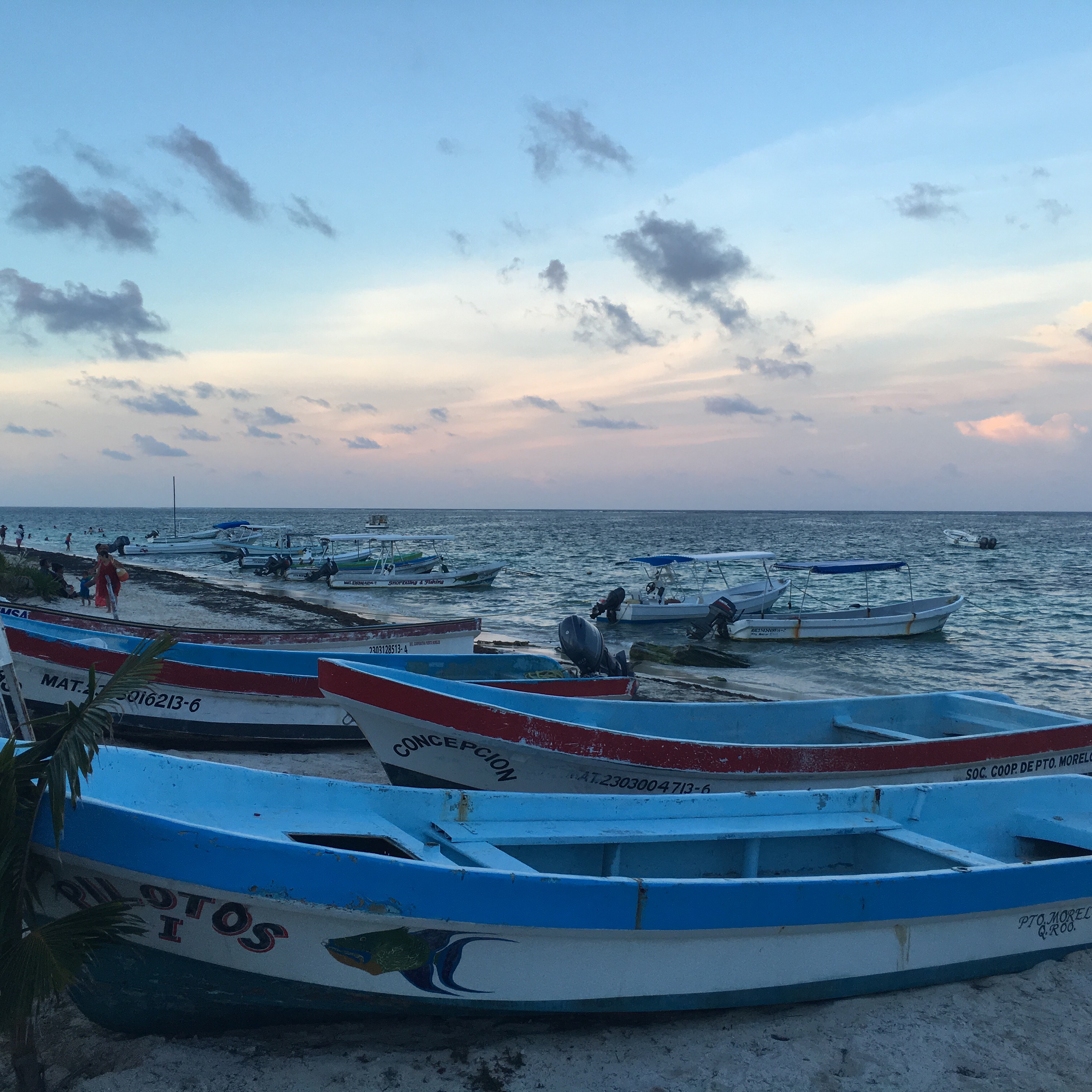 We booked a cheap trip last minute and had a horrible flight.  First – never fly Spirit airlines, unless the flight is 1 hour….and is $15. Their planes are the MOST uncomfortable planes I've EVER been on.  Ever.    Frontier, your a close second.
Thinking we'd actually sleep, we took a red eye to Ft. Lauderdale, Fl.  Sitting next to us was a family with 7 kids.  Yes, 7.  All ages from 0-7.  I know how it is (kind of)…I travel with my toddler and 4 year old.  They can be hard.  But 7 kids on a red eye…no bueno.  Needless to say, I didn't sleep a wink.  Then we had a 4 hour layover in Ft. Lauderdale, where I managed to sleep about 45 minutes.  Due to the lack of sleep, I actually started feeling nauseated.  I can't remember the last time I stayed awake for 2 days.  It's horrible!  That's what I get for trying to save $500.  Finally we boarded our uncomfortable plane for a quick 1.5 hour flight to Cancun.  Once we landed we zipped though customs and were at our hotel within the hour.  I recommend booking your transportation with Best Day travel.  They're affordable and very professional.  Best Day travel yes, Spirit Airlines NO.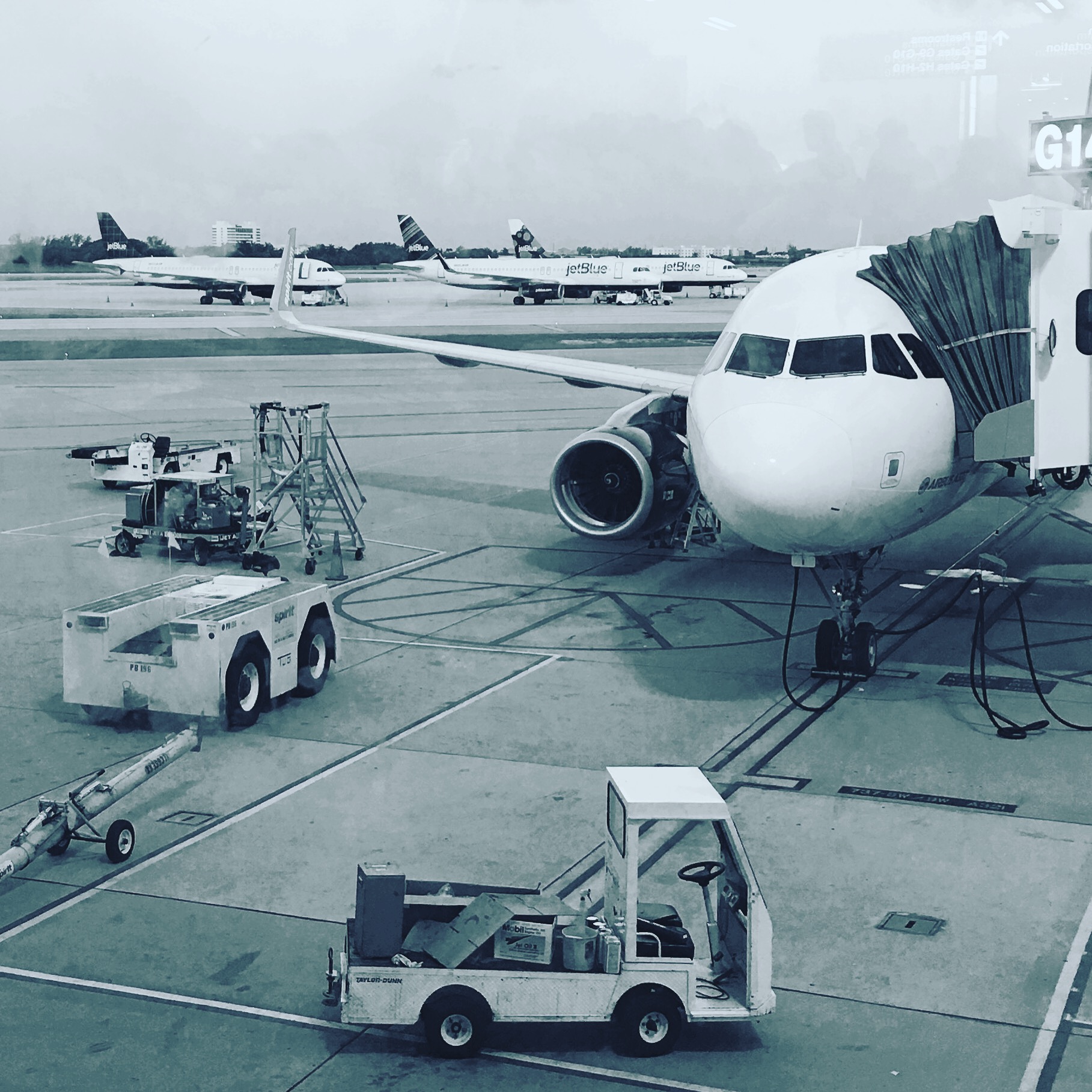 From our hotel room, our view was amazing!  We stayed at the Ocean Tourquesa, a H10 Hotel.  I loved the hotel, but didn't love the actual hotel room.  If you're looking to stay here, the rooms are very dark and there's zero privacy in the bathroom.  That's kind of mandatory in Mexico right?  But this is the view….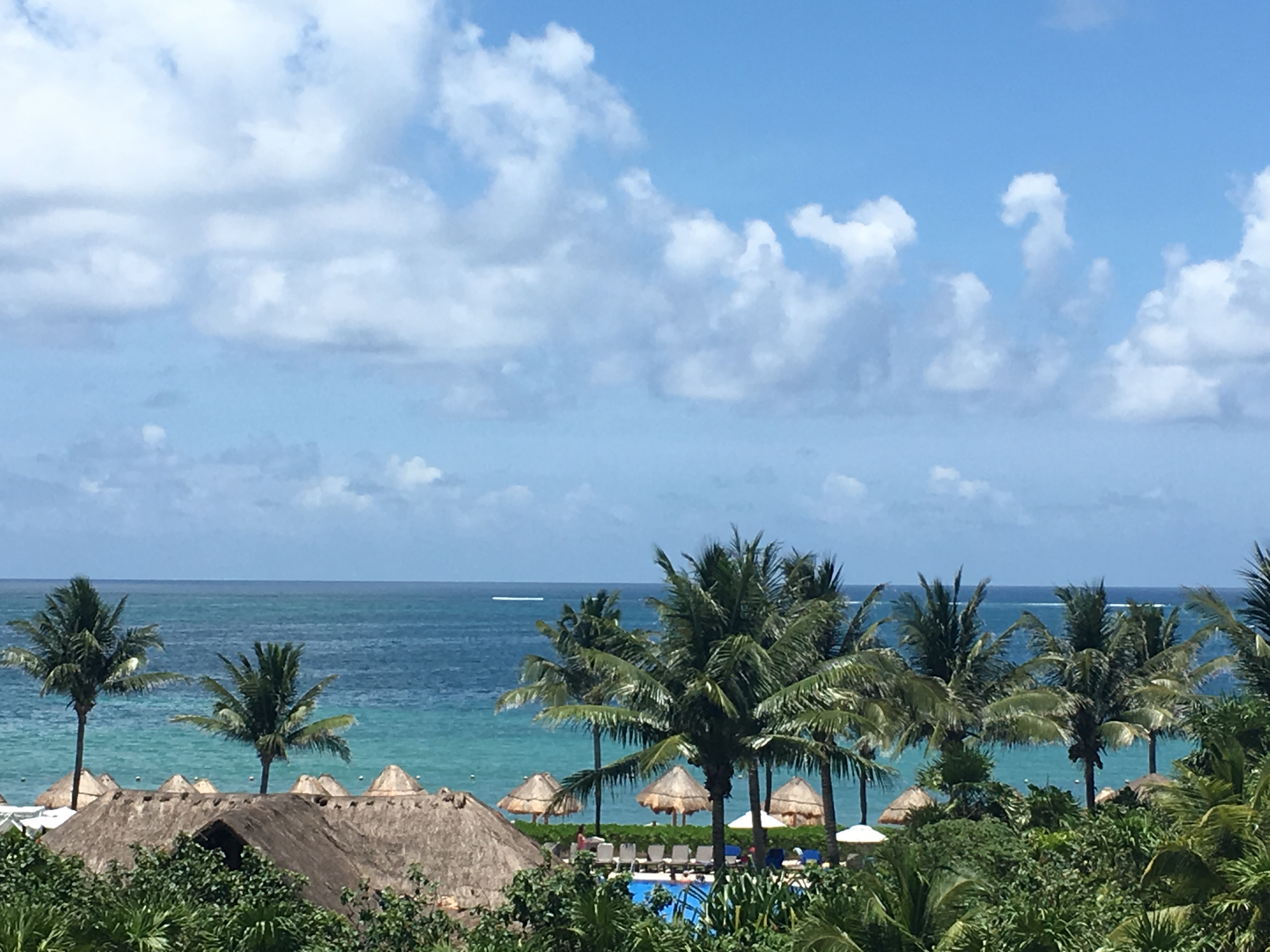 We stayed on site most of the trip, although we did venture out to the town of Pureto Morales for an evening.  Talk about a charming village!  I LOVED it.  It was chill, beautiful and best of all it felt very safe.  That's important, especially for Mexico.
Everyone in Mexico thought my husband played "futbol Americano".  He's a big guy, and next to 99% of Mexicans, he does look like a football player.  Or should I say Futbol Americano.  Here's one of the locals laughing at how big my hubby is.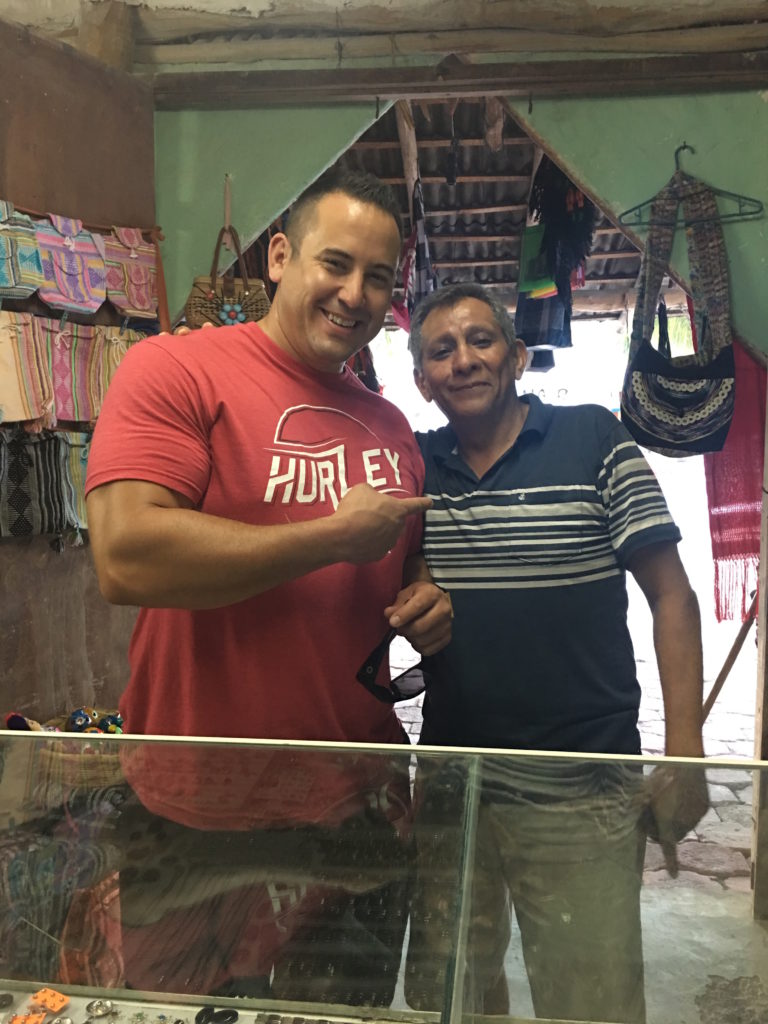 In years past we had visited some of the excursions like Xel-Ha or Xcartet.  EVERYONE should experience them.  They'r awesome.  Same with Tulum.  But this vacation was about doing nothing!  Including spending a full day at an adventure park.  We're parents on vacation.  Which means we laid around, drank  cocktails and ate all inclusive food.  #Dreams and coincidentally #5lbs #vacationweight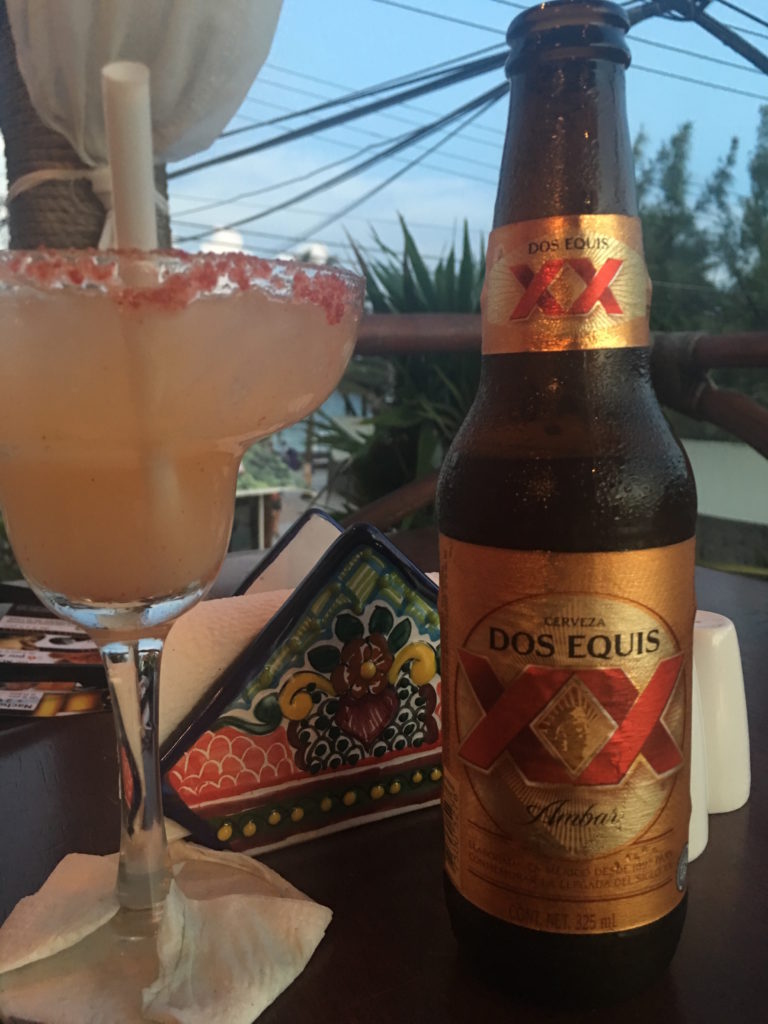 After day 4 I was actually ready to come home.  There's only so many days I can handle away from my cute kids and furry dogs.  I started to miss home and feel absolutely worthless.  Laying around and drinking is fun…but only for so long.  Lol.  Then you just start feeling worthless and unhealthy.  This picture says it all…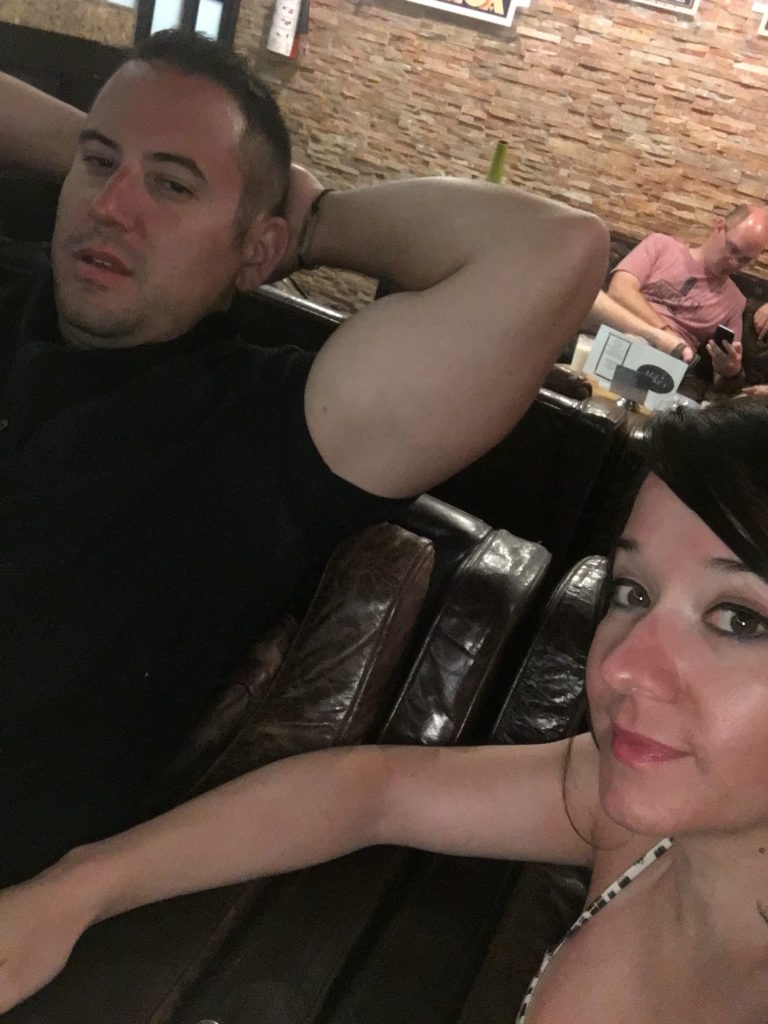 If you're planning on going to Mexico anytime soon, I recommend taking a probiotics and wormwood while you're there.  This is the 3rd trip to mexico using that combination and we've yet to get "montezuma's revenge". i.e. the runs.  Diarrhea.  Feeling sick.  Years before our probiotics and wormwood, we'd be sick for weeks after going to mexico.  I recommend taking these a few days before your trip to get your system used to the probiotics.  On my first day I had stomach pains from the massive gut regulation that was going on.
Also don't drink the water in your hotel room (duh) including bruising your teeth.  They say it's "safe" but I don't take chances with water.  Mexico is single handily reversing the plastic recycling progress that the US is doing.  Water bottles galore down there!  My inner hippie had a hard time seeing soooooo much plastic all over.  But it's keeping everyone healthy….can we figure out a more environmentally friendly way Mexico?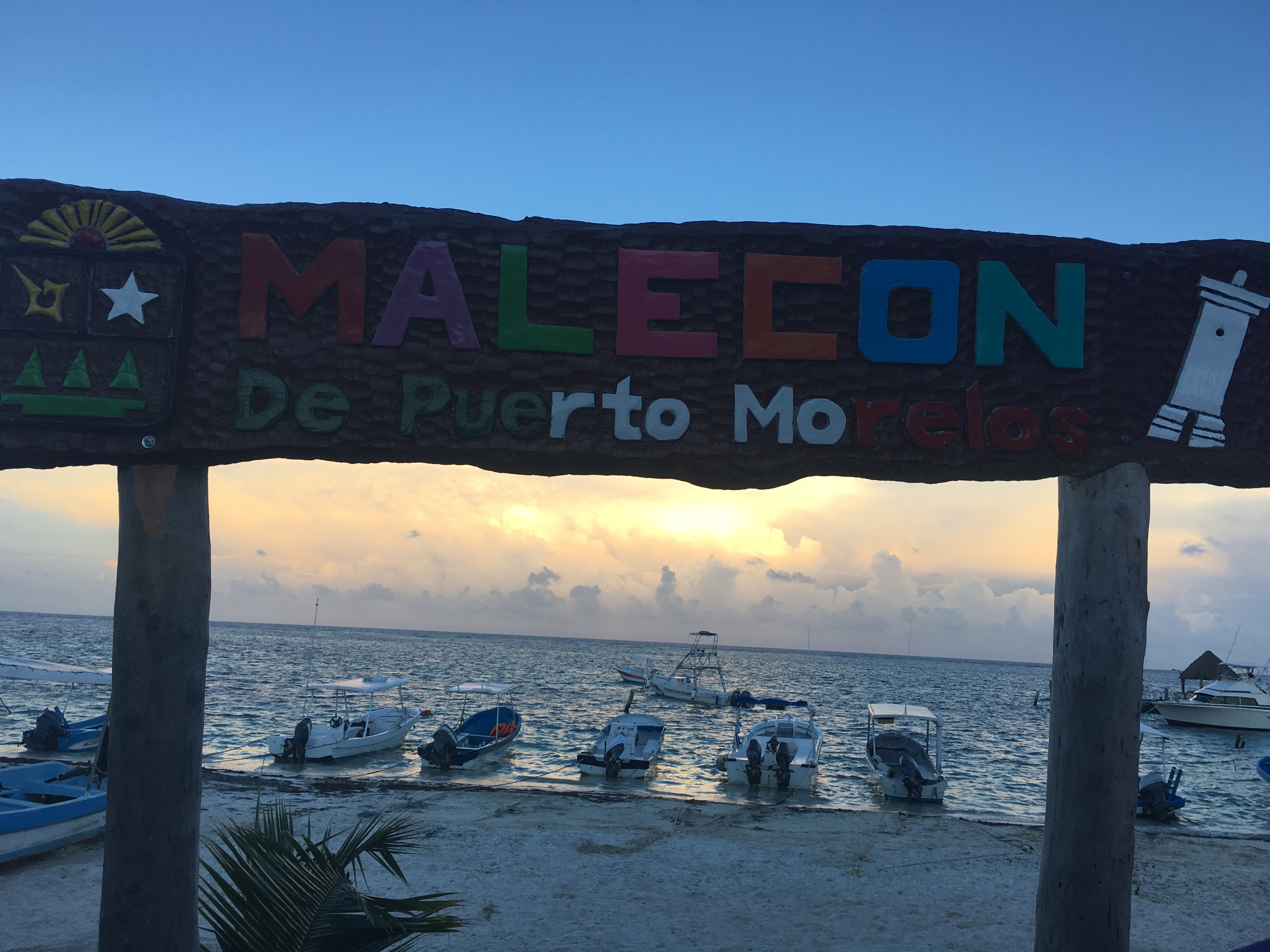 It was the perfect length of a vacation away from the kids and some much needed alone time.  The overall gist of our vacation is: don't fly Spirit Airlines, ever, don't take Red-eye flights, don't drink the water or brush your teeth with it and take supplements!
Where are you going this summer for an adventure?