Getting ready for baby number 3 (after a 4 year hiatus) almost feels like I'm having a baby for the first time. There's so much to do to prepare! It's amazing how times have changed in only 4 years when it comes to baby gear. Everything feels new and different….but also exciting.
Baby Nursery on a Budget
Getting the nursery together is my absolute favorite task when preparing for a baby. I have loads of pins on my Pinterst Board, I have oodles of ideas for themes… but then quickly realized how expensive this was all going to become.
So I was on a mission to find affordable, adorable and great quality items for the nursery! And guess what I did! It's the Parents Choice brand at Walmart!! With more the 275 items for baby and mom, Parents Choice is your one stop shop for all thing baby!
With staples for your babies nursery like blankets, bedding, mattress covers and more, all parents to be NEED to know about the Parents Choice options that are not only affordable, but high quality (and adorable!).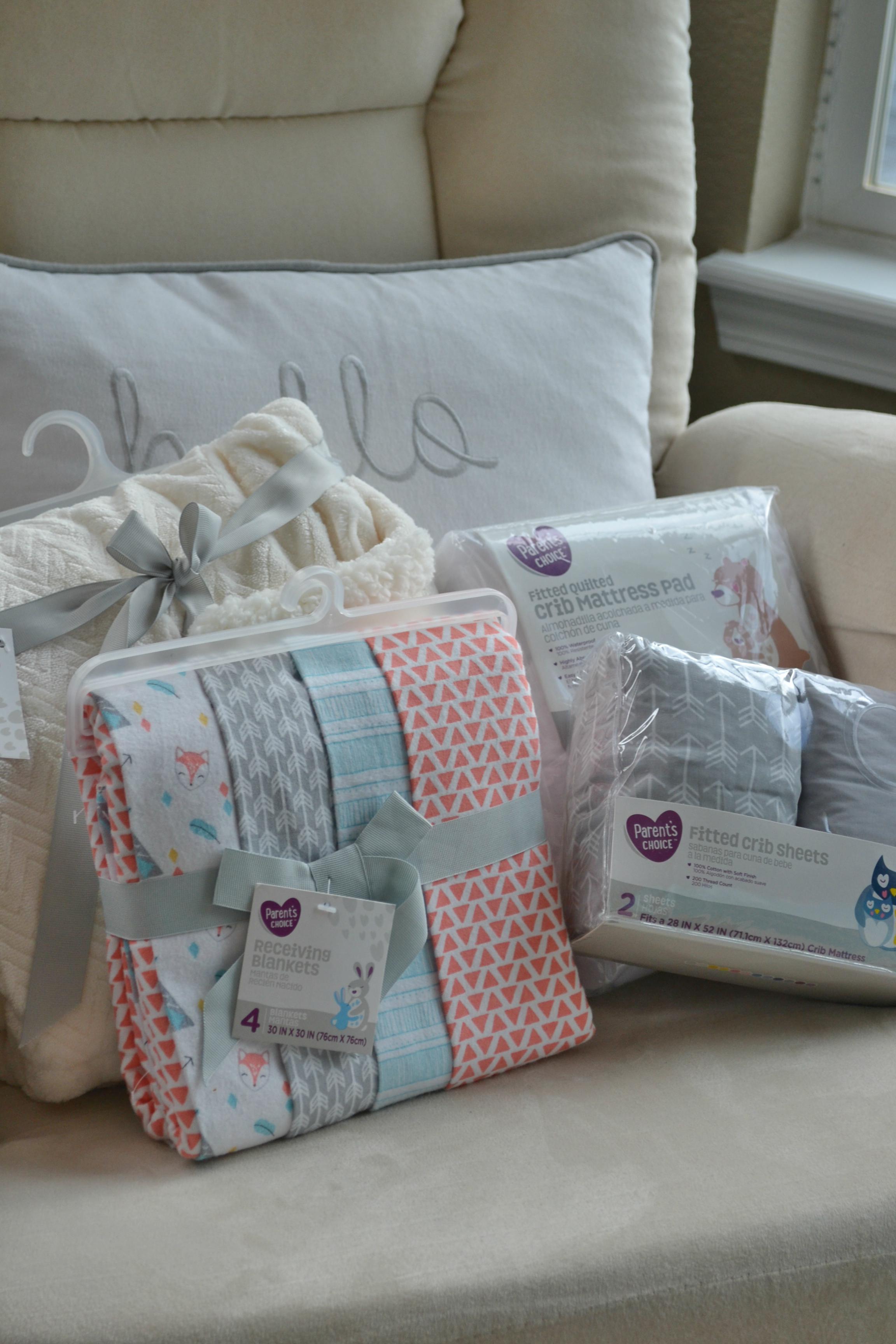 Parent's Choice has been a staple for nearly 20 years and offers affordable essentials that all parents need! Reasons I'm loving Parents Choice brand include:
The products work better
You save money on these products, which you can invest in other things (such as childcare,
cleaning services, etc.) to help you in your daily life!
You can get the products in any way that works for you – pick them up at your local store or
have them shipped to your door for free
My budget to re-do the nursery is tight, especially around the holidays and during a basement remodel! I'm sharing with you NOW all the items I was able to get for under $50 total! (Hint: It's a complete crib!)
Fitted sheets – in the exact pattern and color that was looking for! (2 sheets)

A SUPER soft and fuzzy blanket for baby:

An adorable pack of burp cloths: Every baby needs LOTS of these!
And a Mattress Pad
Here is the final product of our new crib set….all for under $50 from Parents Choice at Walmart!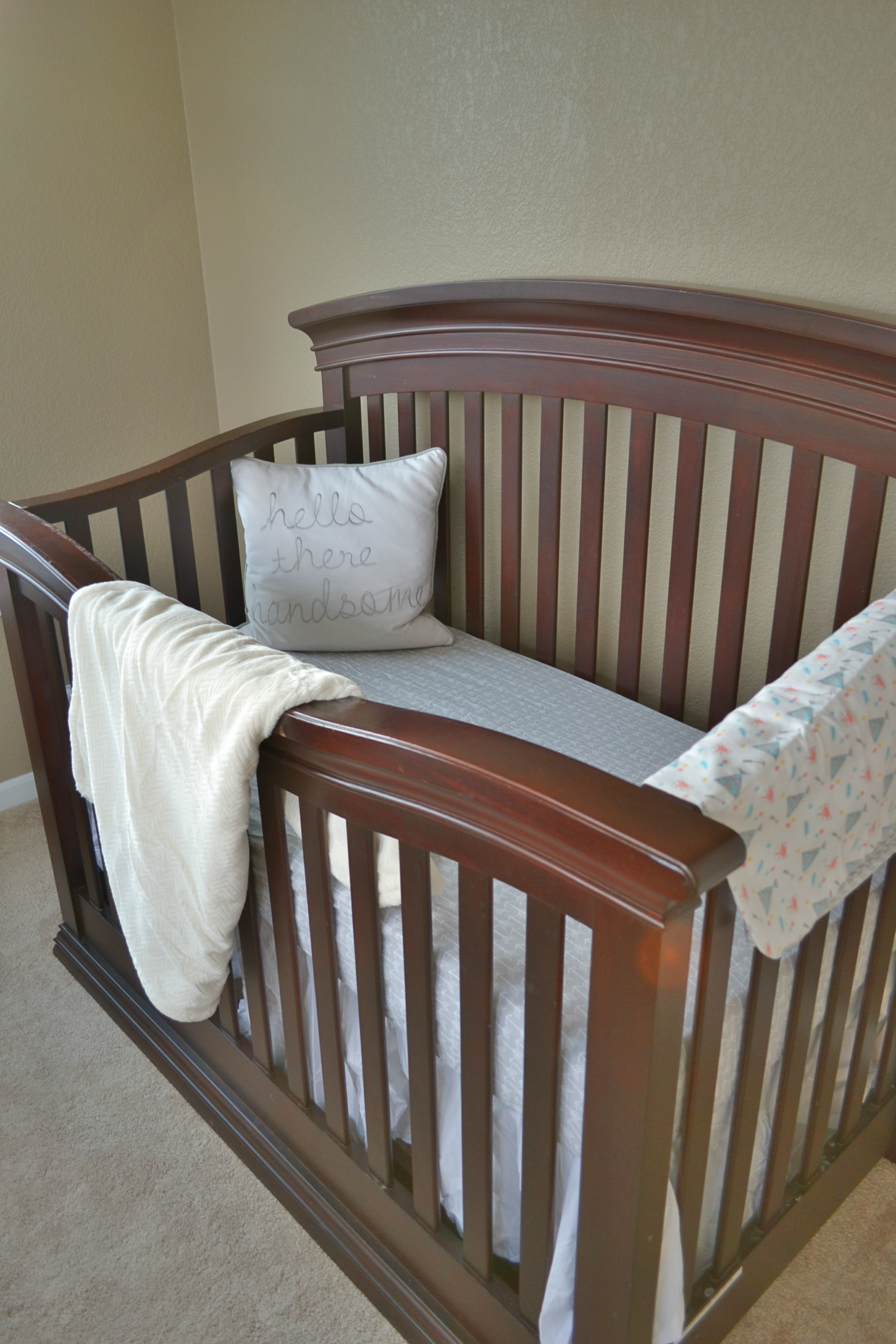 For any mama that's in the last trimester of pregnancy, you know how VERY exciting this is. The bed is coming together and the baby feels so much closer to being here. AND you were able to save money for other items you'll need. (Because parents…babies are expensive!! But ooohhh so worth it!) 🙂
So here's a BIG tip for all you soon to be parents. Take it from me…a mother of soon to be 3. You will be so happy you found Parents Choice brand!