Disclosure: This shop has been compensated by Collective Bias, Inc. and its advertiser, Walmart Family Mobile. All opinions are mine alone. #YourTaxCash #CollectiveBias
Earlier this month I made a super smart financial decision. I decided to use some of my tax refund to get a new phone and cellphone plan that works better for me…and saves me money. I'm all about saving money on necessities, so I can spend more on other things. Like a family vacation, a date night or even a movie night with my family…at home!
I bought the the Samsung Galaxy On5 and the Walmart Family Mobile PLUS Plan and I've been LOVING it ever since!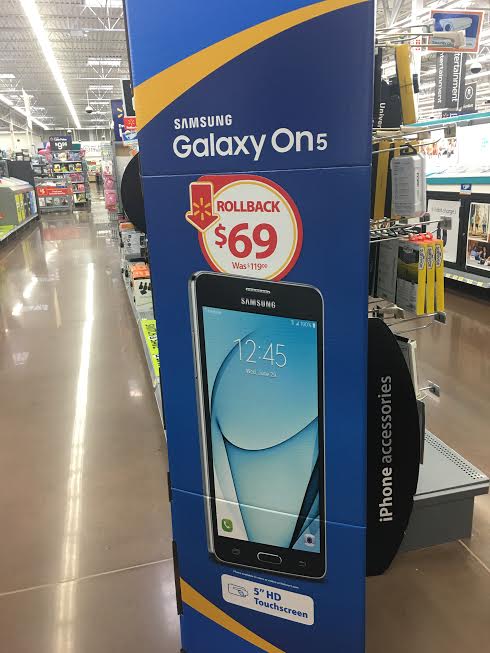 The Samsung Galaxy On5 was regularly priced at $119, but I got my phone on rollback for only $69 at Walmart! I also got the SIM Kit for $19.88. The monthly rate for the Walmart Family Mobile PLUS Plan is only $49.88!
The great thing about this plan is you don't have to buy a phone if you don't need one, you can simply purchase the SIM Kit for your current phone! (Disclaimer: All prices for phones and plans included in this post are accurate as of the date of posting; however, these prices are subject to change. You can read more here, or check with your local Walmart for current pricing).
The Walmart Family Mobile PLUS Plan is great for me. You get Unlimited Talk, Text, & Data!
which includes up to 10GB of 4G LTE then 2G
I no longer am paying for minutes that I don't need or worry about going over on my plan, like I used to. That was sooooo 2016! 😉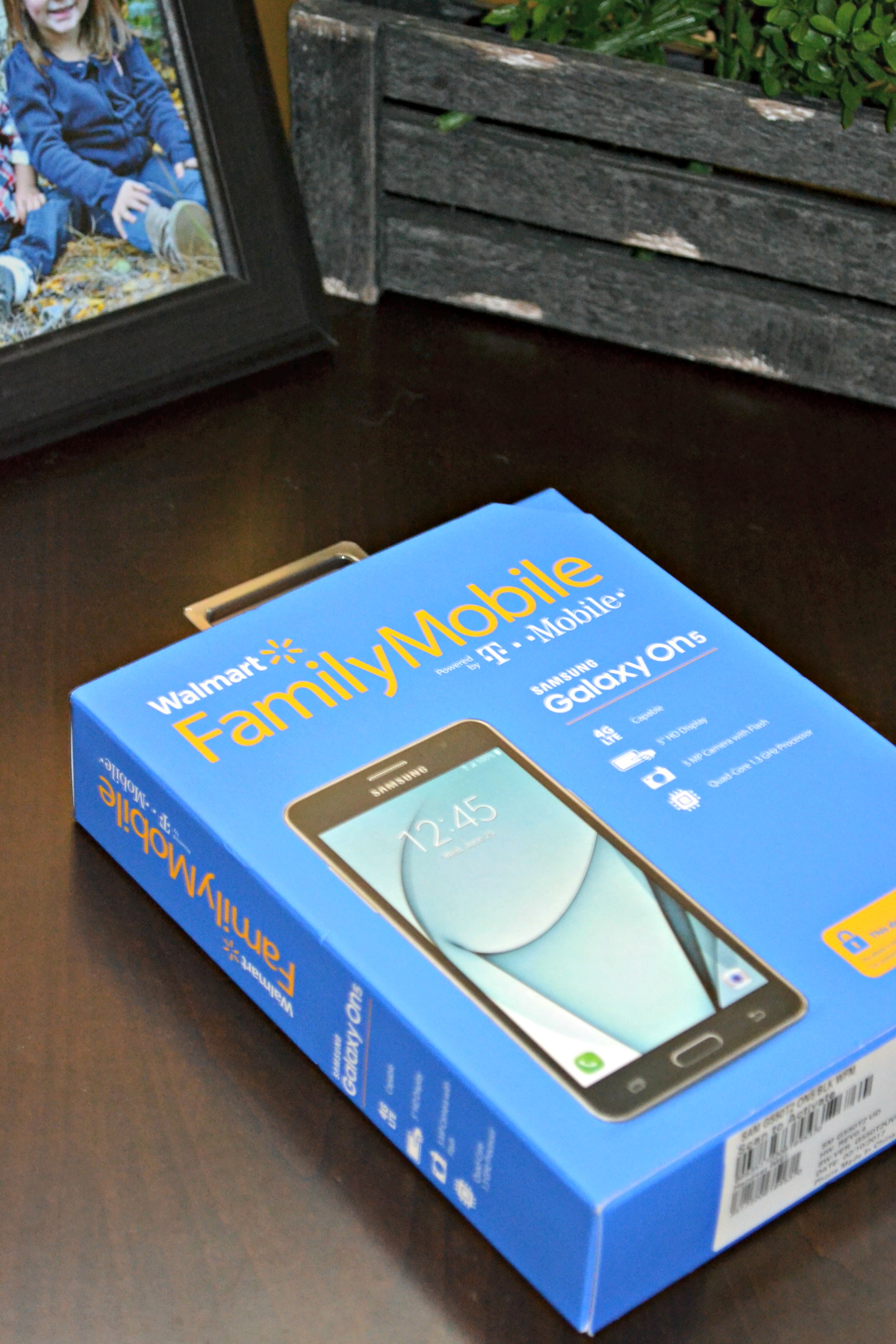 With the Walmart Family Mobile PLUS Plan, you also get a free VUDU movie credit every month! (I think that's the PLUS part…personally). The VUDU movie credit is a $7 value, which is the same as new release rental (per line on your plan). When I decided on this phone plan, I read that free movie perk as "money I'm saving every month on entertainment!"
MOVIE NIGHT
I have a family of four – two adults and two kids. Going out to the theater is unaffordable with the cost of a ticket, food, drinks, etc. Every month a new movie comes out that we all want to see…but really we'd have to budget for upwards of $100 to go!
Yikes!
For 2 hours of entertainment? No way!
Thanks to my VUDU credit, I have free entertainment at home!! (We stream our VUDU movie through our smart tv).
I'd much rather save my money and watch a movie from the comfort of my own home. Wouldn't you?
You have privacy, comfy surroundings and your own affordable food! 🙂
This month with our free VUDU credit, we planned a fun family movie night! Complete with a Popcorn Bar for all to eat and enjoy.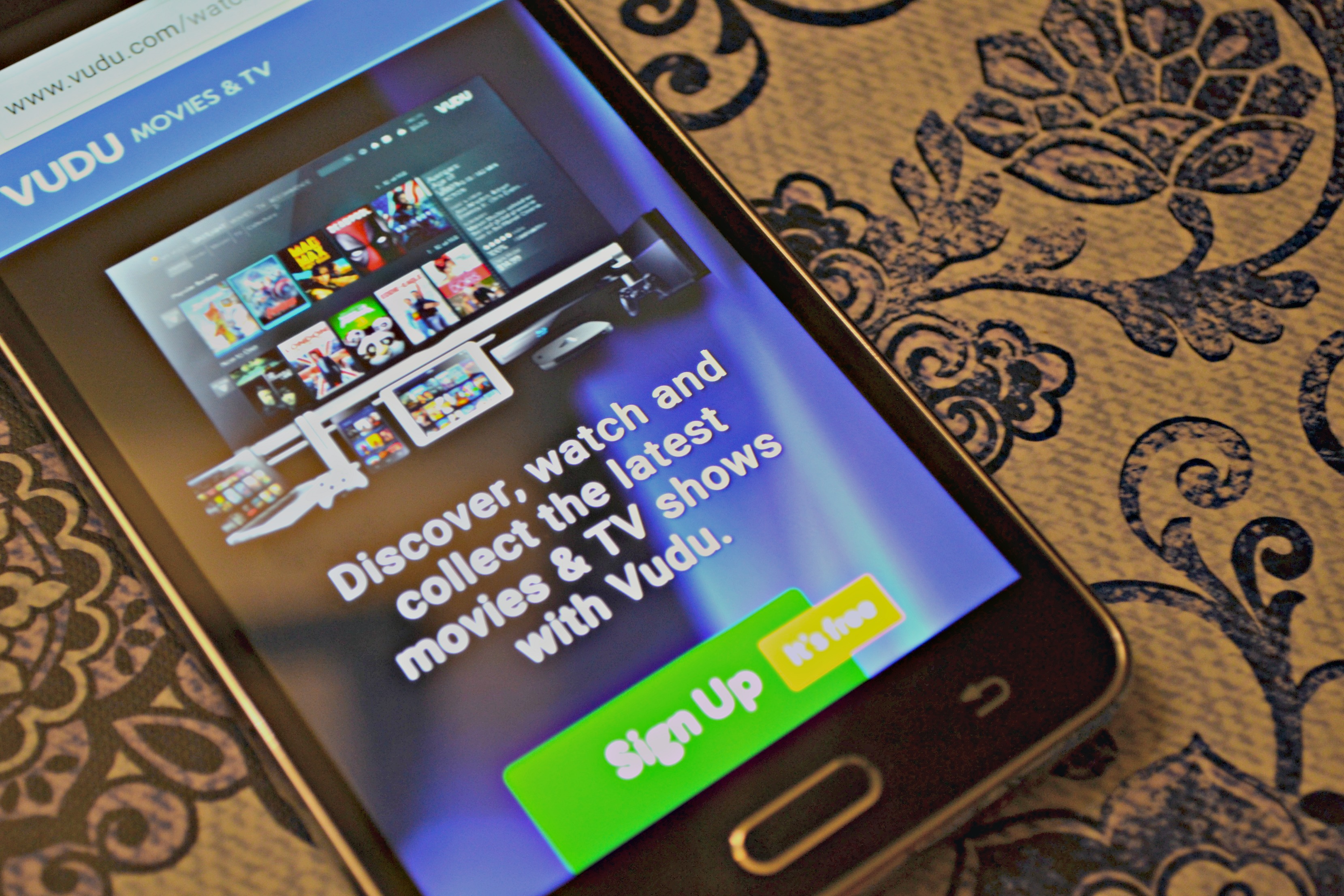 I had so much fun putting it all together! Here's everything you need for a…
POPCORN BAR at HOME: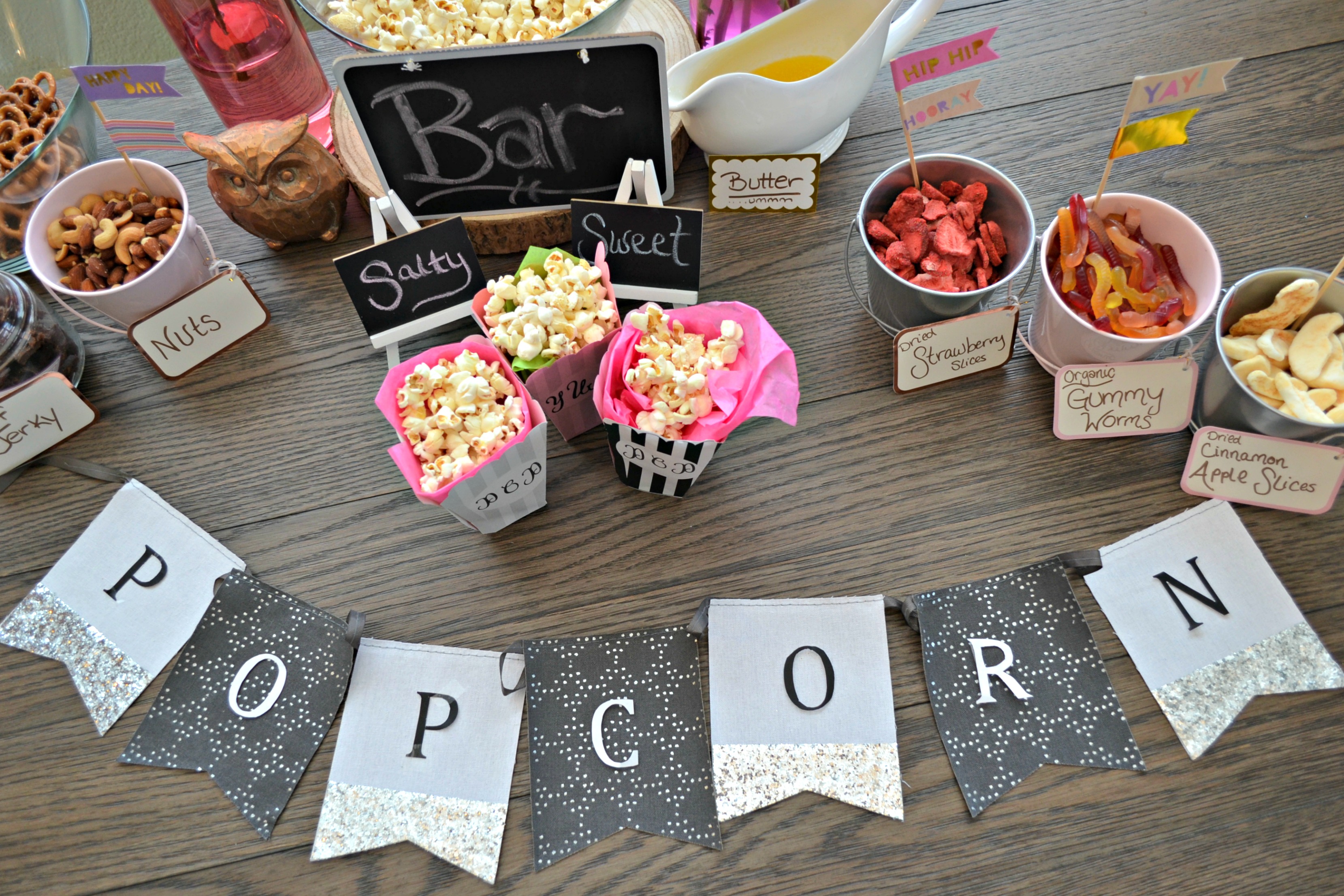 Everyone loves butter on popcorn. That's a given.
This popcorn station goes beyond butter...think salty, sweet, healthy and yummy!
Click To Tweet
Start with drinks!
I chose lemonade and tea.
Mixing them together for a sweet and caffeinated drink! The kids just drank lemonade…no caffeine for them 🙂
Then I added these adorable bunny straws for decoration and drinking fun!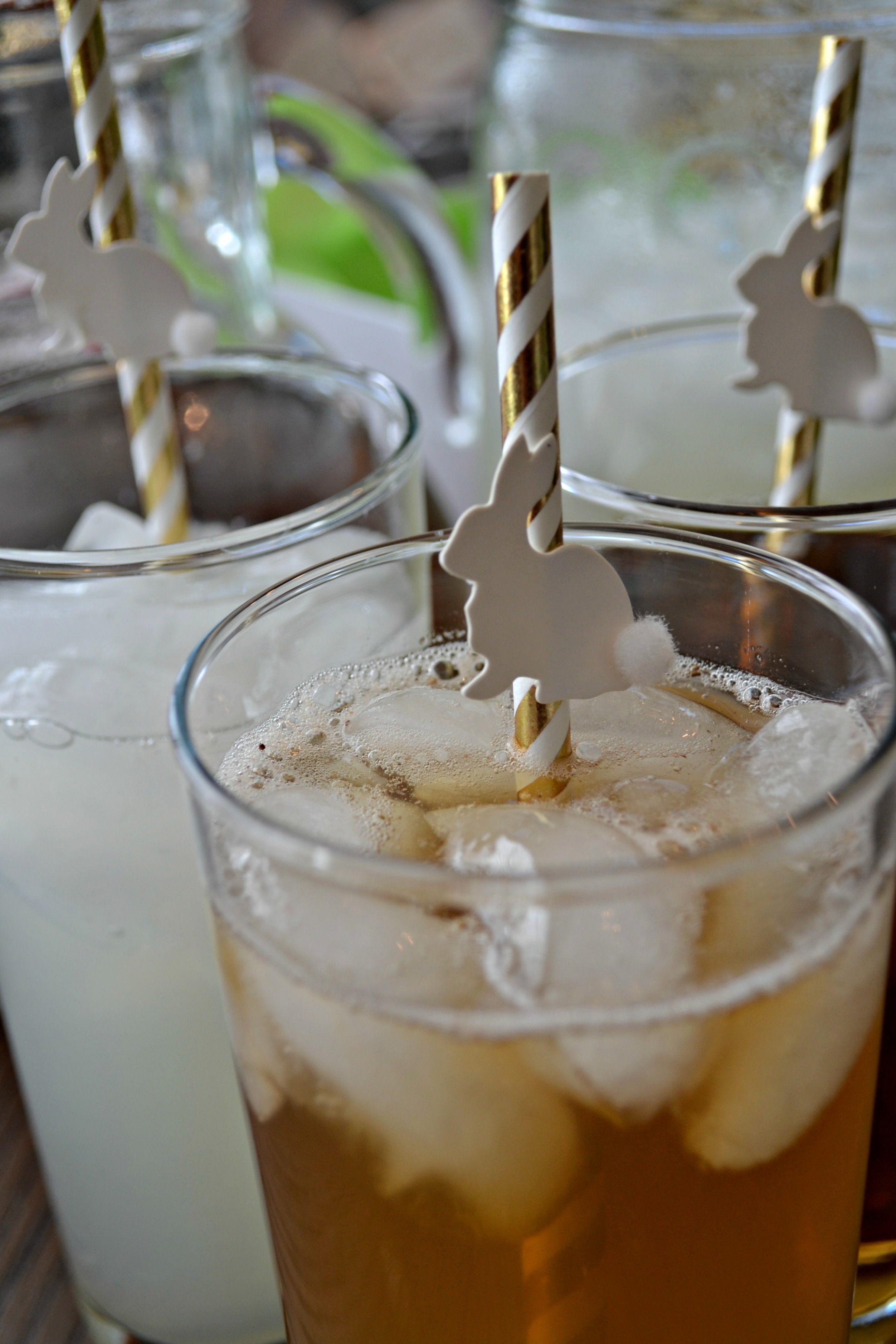 Next choose your popcorn toppings.
I chose:
Butter
salt
sugar
cinnamon
garlic salt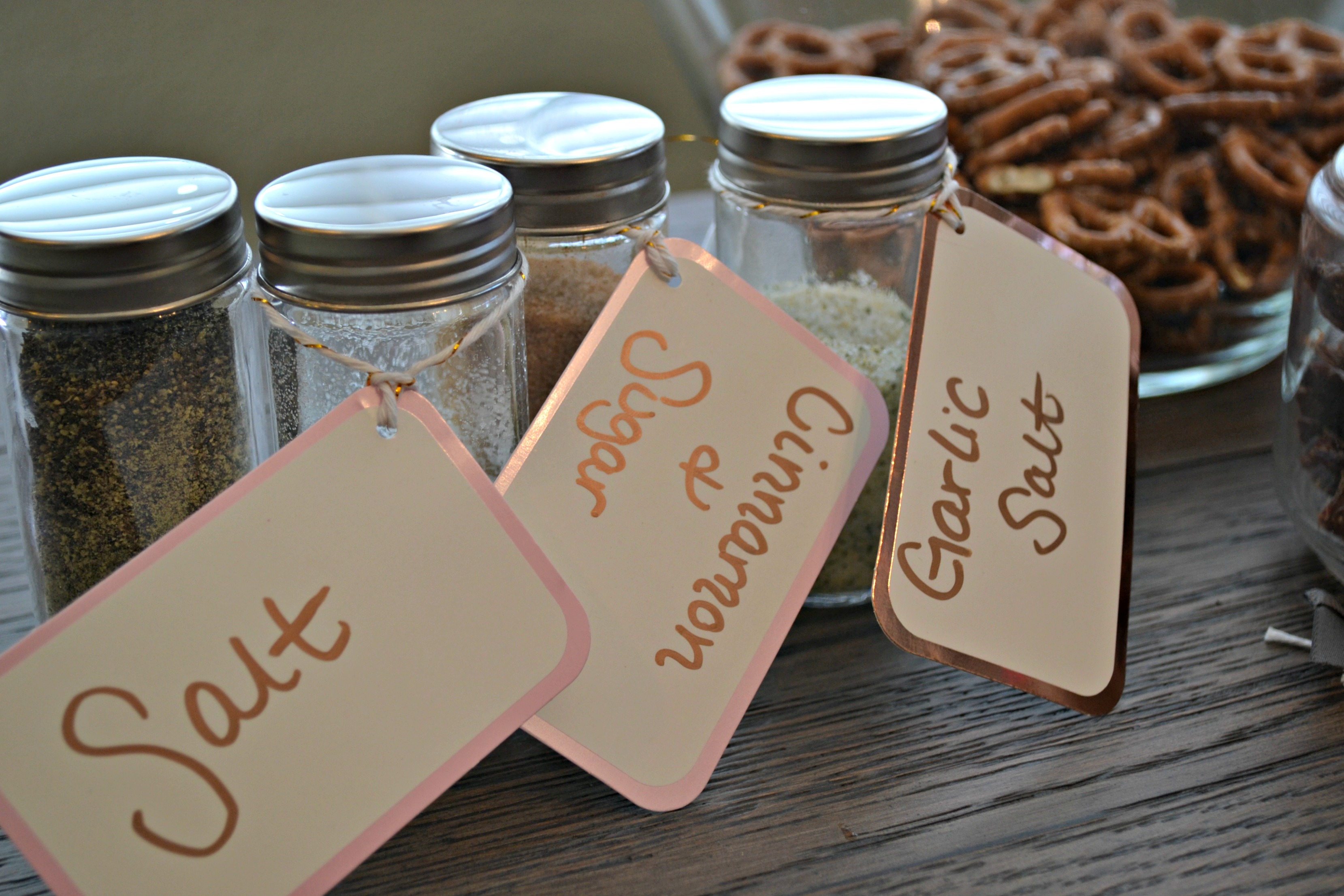 Now that you have your popcorn toppings…think of salty snacks to add…
SALTY OPTIONS
I chose healthier options! Including…
(Notice most of the beef jerky is gone? My husband was worse then the kids! He wouldn't stop eating as I was prepping! lol).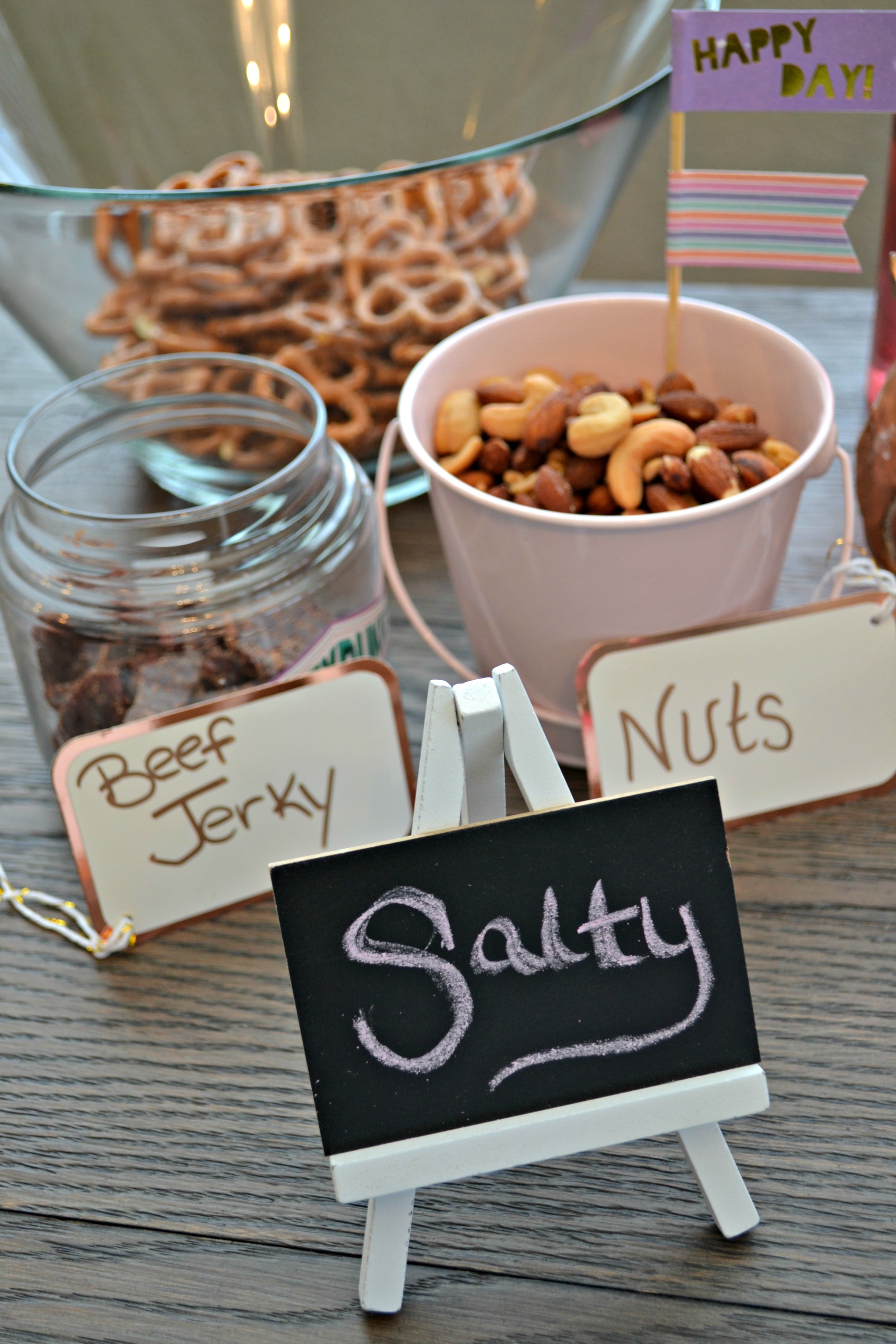 Sweet is always my favorite part of any meal or popcorn bar! So of course I had some yummy, and decently healthy, movie ready options!
SWEET OPTIONS
Organic Dried Strawberry Slices
Organic Gummy Worms
Organic Dried Cinnamon Apple Slices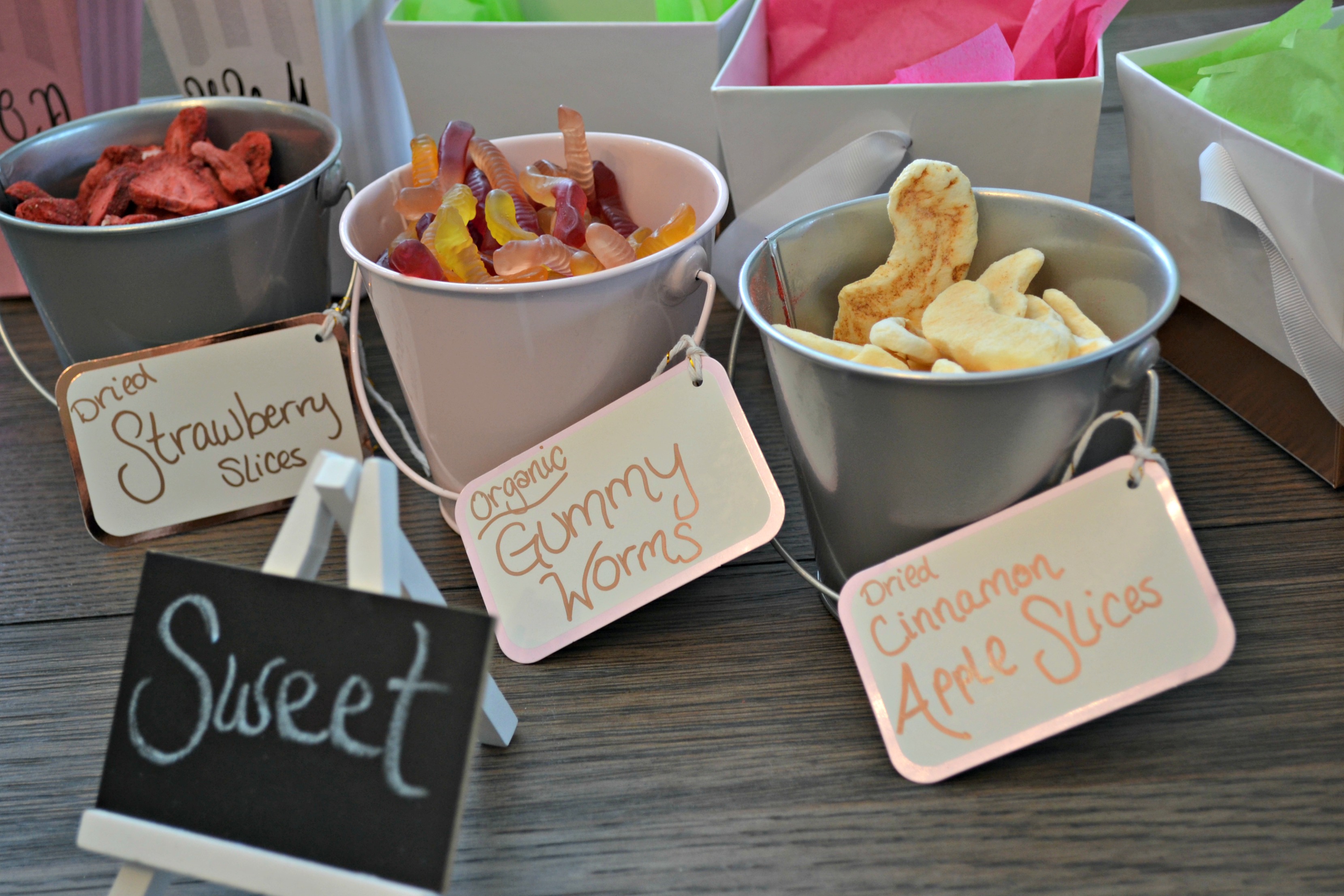 To go along with the popcorn, I made a handy printable for the popcorn boxes! I love how they turned out!
See….
I printed mine on construction paper and only used my black ink color printer. Then I cut them out, and folded along the lines.
There are a few tabs where you can glue or tape the edges. (I taped mine).
They really added to my Popcorn Bar theme! 🙂 Don't ya' think?
Now that the popcorn bar is all together, you can serve, enjoy and watch your movie!
(In your own home!! YAY)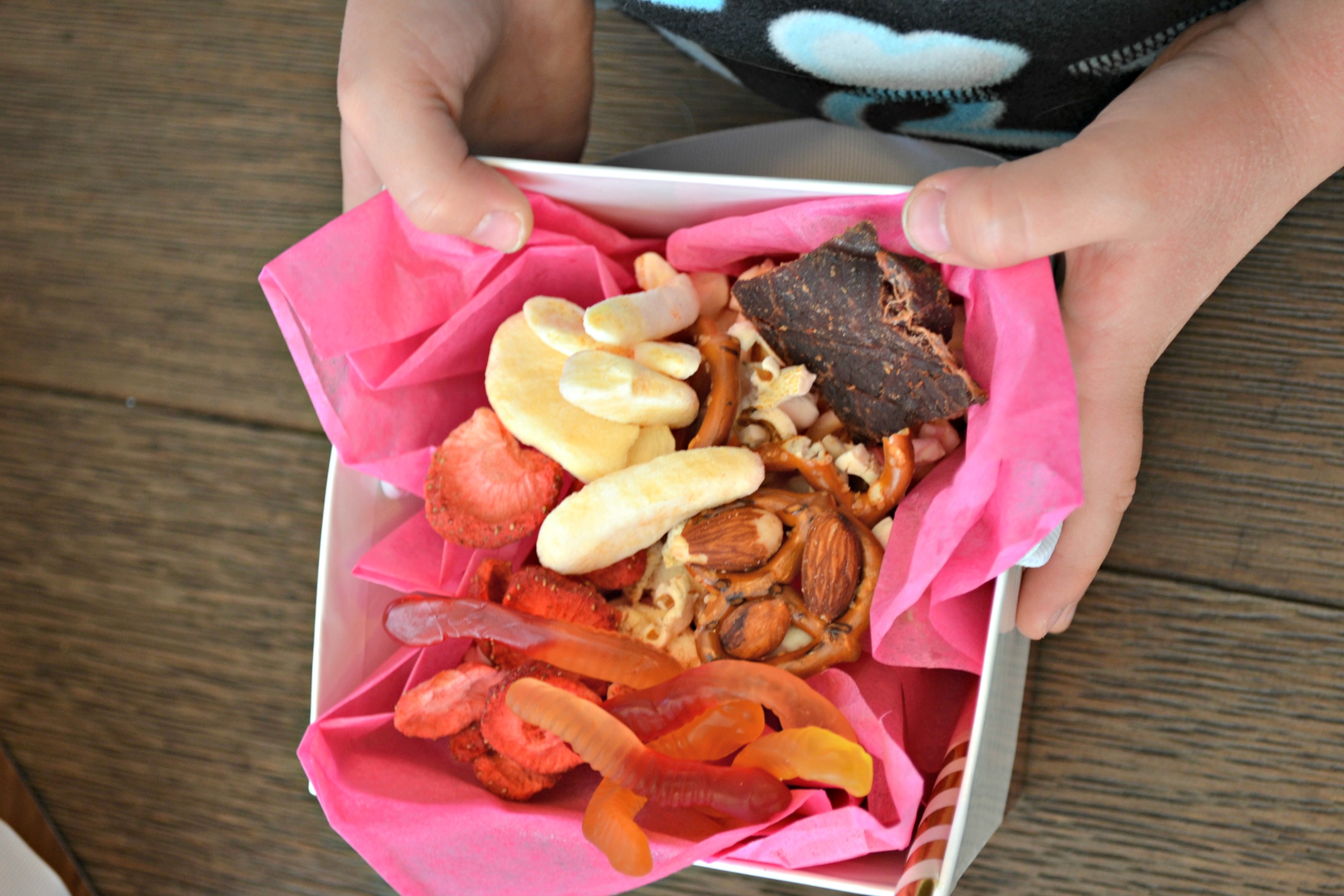 We had so much fun making the popcorn bar and of course EATING IT ALL!
The kids have asked every day since if we can make a popcorn bar again for our next movie night in! 🙂
Since we have a FREE movie night every month thanks to my new Walmart Family Mobile PLUS Plan, this just might be our monthly tradition!
(Even my husband commented when I was done setting up the Popcorn bar "this is pretty cool!") 🙂 And the kids definitely agreed!
Just look at their snacks and drinks! (No way could you find this in the movie theatre!)
YUM!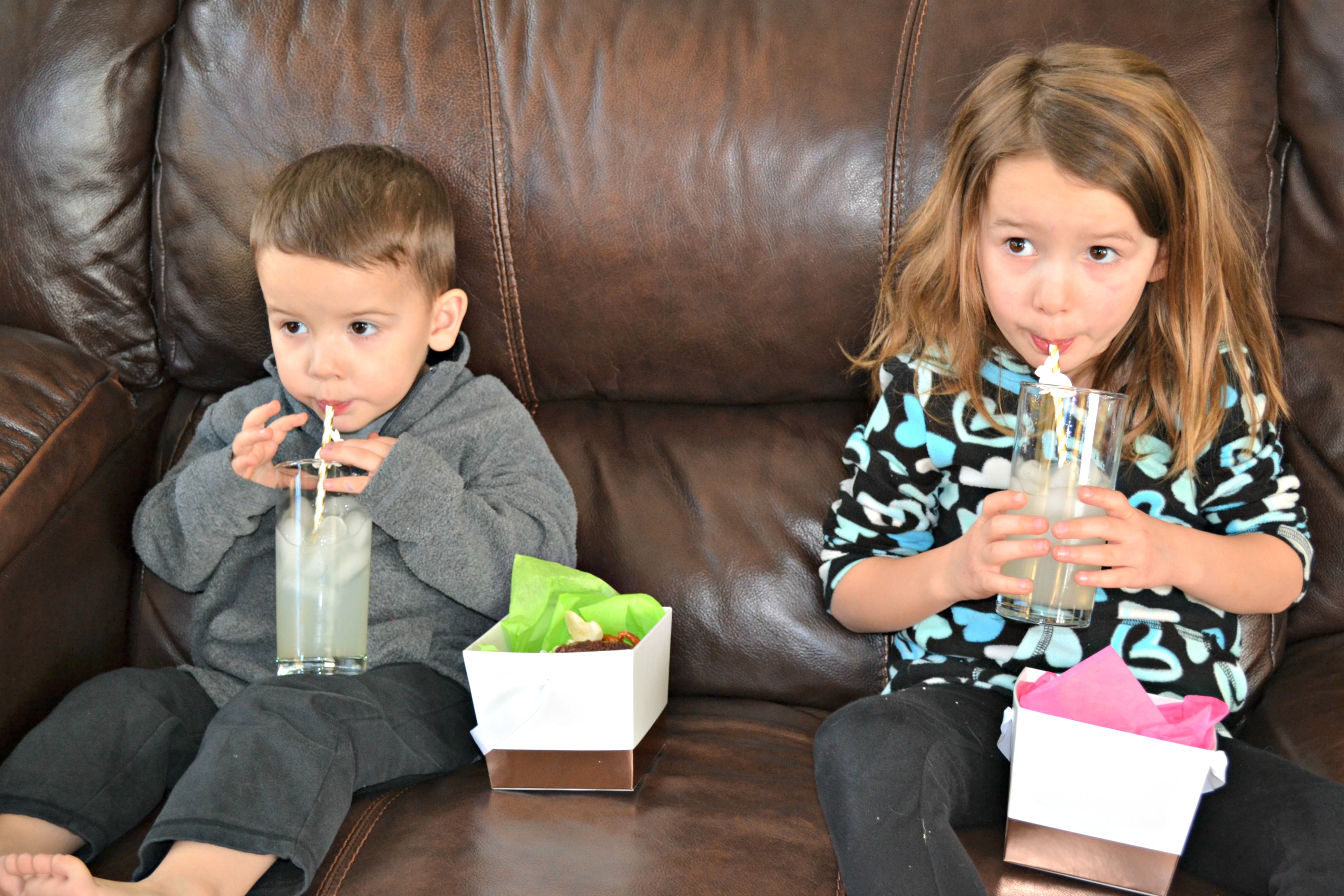 What snacks did I forget in my popcorn bar?
I'd love to hear suggestions to make our next popcorn bar bigger for next time. 🙂
And don't forget to head to Walmart to check out the Samsung Galaxy On5 with the Walmart Family Mobile PLUS plan! That way you too can save money on your phone plan and as an added "plus", host your own movie night!
POPCORN FOR ALL! 🙂