For the past 9 years, we've made it a point to take a yearly snowboarding trip to Steamboat Springs in Colorado. Even though we live in Colorado, it's not an easy place to get to. Imagine a 3 hour drive in traffic, mountain roads, one lane roads, mountain passes and then throw in some snow and ice, and that's how you get to Steamboat by car.
Since we try to make our trip an adult's trip only, we left our kids at home with grandparents. And by home we mean Grandma's house, an hour away.
Our Drive
We left our house at 12pm…
For the past 35 days, it's been completely DRY in Denver. No snow….which is rare. BUT of course, on the one day we're planning a road trip, it snows. A lot.
Yep, this was our drive for 8 hours (since we had to take our kids to Grandma's house, it added 2-3 hours on to our trip).
Then about 3 hours into our icy roads drive, right as we stopped for gas we saw our tire, rapidly deflating!
Combined with the sun setting right as we approached Rabbit Ears Pass, my nerves were completely SHOT by the time we arrived in Steamboat.
We drove right to a restaurant/bar and grabbed a drink. Wine=Xanax for me….and so the weekend began.
We ended up renting a VRBO house, which ended up being pretty reasonable for peak season in Steamboat. We also failed to see that there was a bluegrass festival going on in town, so the resort was packed! And Uber ended up being harder to catch all weekend.
Travel tip: If you're heading to a new area when traveling, check what events are going on that…
Click To Tweet
The mountain was packed…along with the festival and Mardi Gras (and a crazy amount of snow this season) there were so many people! I try head up to the ski resorts when attendance is lower. Who likes waiting in lift lines and snowboarding right next to someone.
Not me.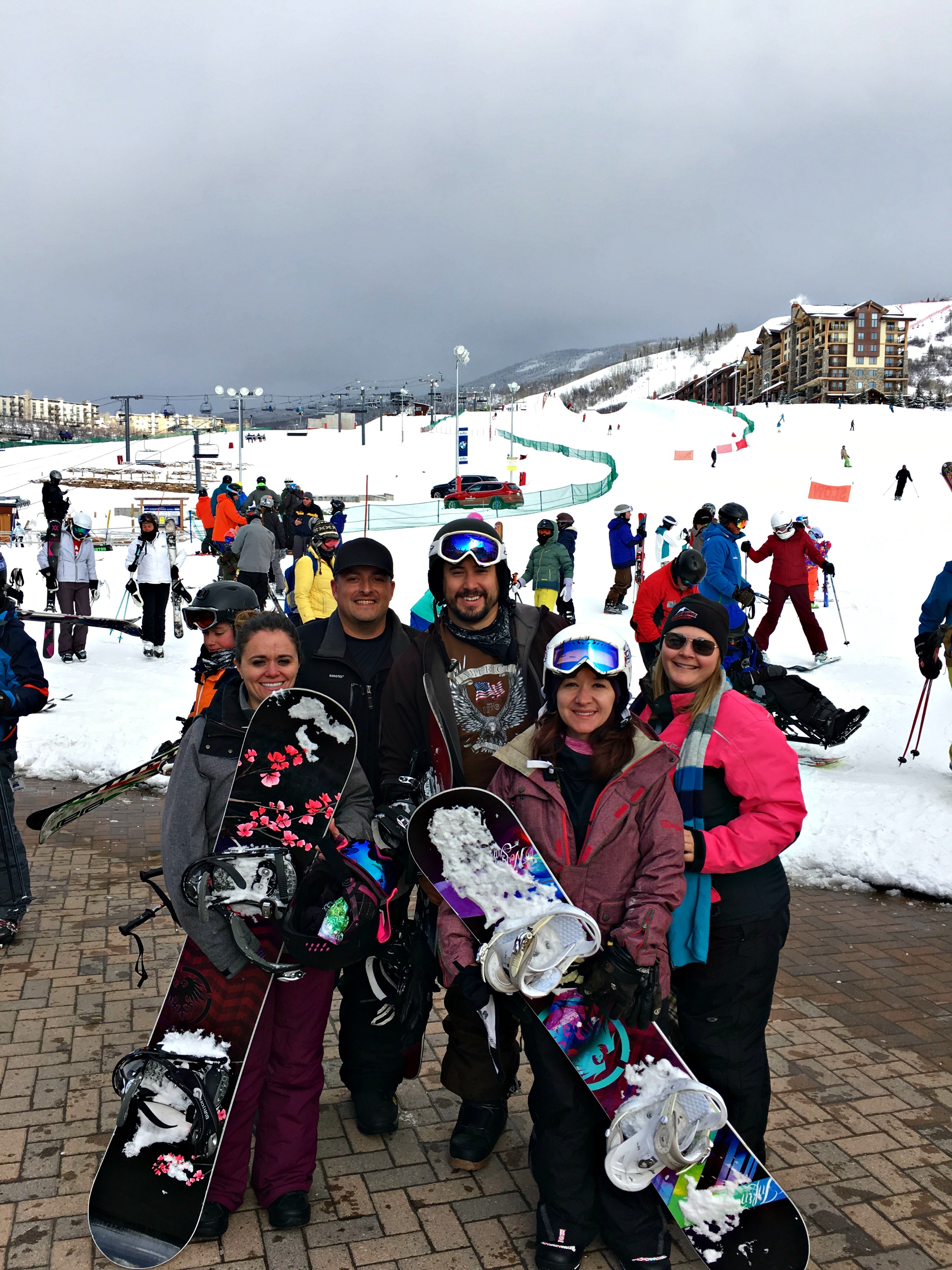 I was so tired by the end of the day…I decided the best way to get off the mountain was to ride the gondola down. #Bestdecisionoftheday!
Even though we planned on boarding for 3 days, we only ended going up once to snowboard. (My back injury from the month before was still hurting, so I didn't want to push it. That and the crowds were too much!)
That was day one.
On the second day I woke up SO incredibly sore, I opted of doing anything active. #lazyday. Plus it was icy on the mountain. ANNNDDDD there were too many people skiing. See I'm full of excuses…anything to go…
Shopping in Steamboat
On the second day the girls went shopping and the guys went snowmobiling. Just 3 Mom's out on the town, with no kids and husbands….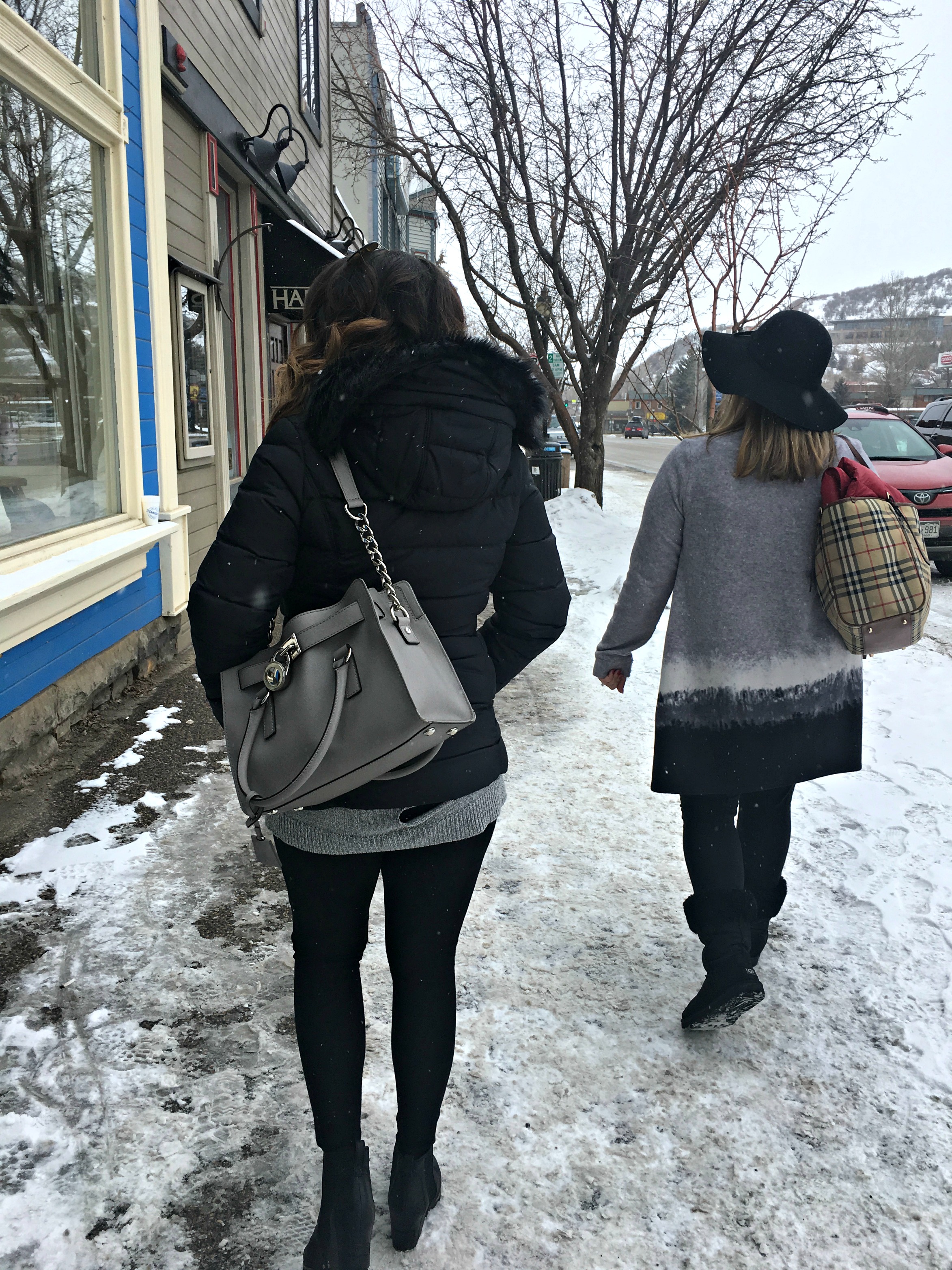 It was snowing off and on all day, but we still managed to grab lunch, shop for 3 hours and head back to the house to hot tub! On the deck! It was ohhh so relaxing!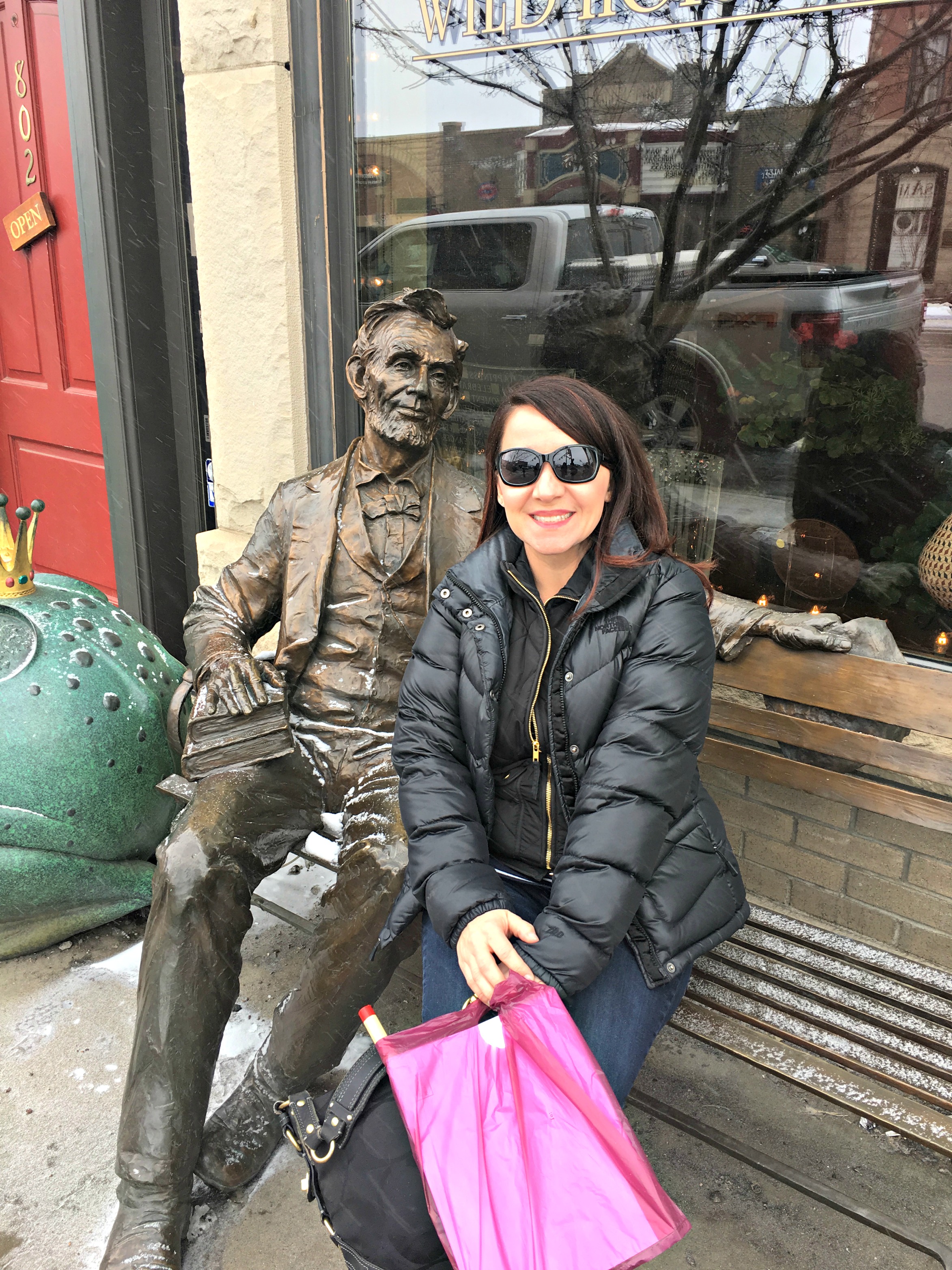 Later that night we headed to Mambo cafe, witness a fight outside a bar and enjoyed margaritas on a glassed in patio. Then we uber'd home.
On the 3rd day, we all decided to head home early to beat traffic. So after a yummy breakfast at everyone's favorite restaurant, Winona's, we headed home!
It was such a fun, relaxing weekend!
We LOVE visiting Steamboat and love everything this town has to offer. Next time we'll make it a point to hit up the hot springs and snowboard a few more days.
Have you ever visited Steamboat Springs?