This post was sponsored by Depend as part of an Influencer Activation for Influence Central.
It's summer time, kids are home and school is out.  For my kids, it means no daycare since Dad is a Teacher!  When we moved to our current home we couldn't decided whether to get our 2 and 4 year old a playset or a trampoline.  After much consideration, we decided that a trampoline would provides years of entertainment and exercise.  Never mind that trampolines are my absolute favorite memory of being a child!
Ok, ok, I had a little bias.  Trampolines can hold 400 lbs nowadays!  That means that I can jump with my kids and act like a kid again myself!  It's also a great cardio workout. #bonus 🙂
So we brought home the trampoline and set it up.  The kids were beyond excited…and so was I!  I felt like I was 10 years old all over again.  Vicariously living through my own children's toys…that's me.
Back in the day I have to admit, I had some trampoline skills!  Flips, peanuts butters, sitting tricks – you name it.  So, of course, I climbed up onto our new tramp.  I was ready to show off to my kids and hubby my old school trampoline skills.  They would be impressed…or so I thought!
I did a few easy jumps and prepared for a flip.  Small jump, small jump, big jump and then I flipped!
I landed my flip!….and I kind of peed my pants.  Seriously.  Bladder leakage is something my 10 year old self never had to deal with!  🙁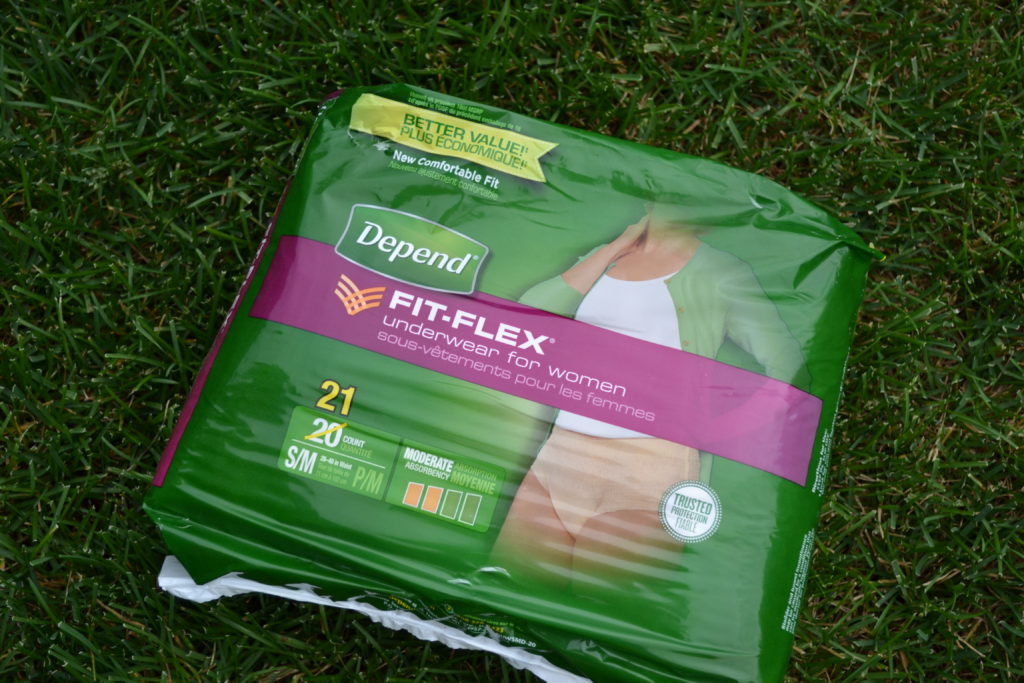 In all fairness, it's been 20+ years since I've jumped on a trampoline or tried to do a flip.  I've also had two huge children.  Two adorable, sweet children, that have caused bladder leakage problems! Yay pregnancy! 🙂 (9 lbs 5oz and 8 lbs 12 oz to be exact).
So I had bladder leakage, but I didn't want to stop playing with my kids.  The smile on my daughters face while her mommy is jumping with her is priceless.  So I did what any Mom would do…I went to Amazon.com and bought some Depend FIT-FLEX Underwear!
I'm only 35, but bladder leakage is a real thing for not only postpartum Moms but also for 65 million Americans! Talk about diminishing self-confidence!  For me I can't jump, sneeze, cough, or laugh too hard!  Depend FIT-FLEX Underwear has helped me to be able to not only feel confident but to enjoy the actives I want!
I can laugh hard, jump high and sneeze all over! 😉
Depend brand has recently introduced the new and improved Depend FIT-FLEX Underwear!  It fits like real underwear, without the baggy, saggy diaper feel!  It's more flexible to move with your body and still offers the trusted protection from the Depend brand!  Depend FIT-FLEX Underwear features Confidence Core Technology for fast absorption!  What a great solution to encourage others with bladder leakage to continue living their lives without any concerns for leakage
If you experience bladder leakage and think Depend FIT-FLEX might be a solution of you as well, you can visit www.Depend.com and request a sample for yourself!  Bladder leakage shouldn't stop you from enjoying everyday activities and spending time with those you love! There are options ladies and gentlemen.  And no-one will ever know what you're wearing! 🙂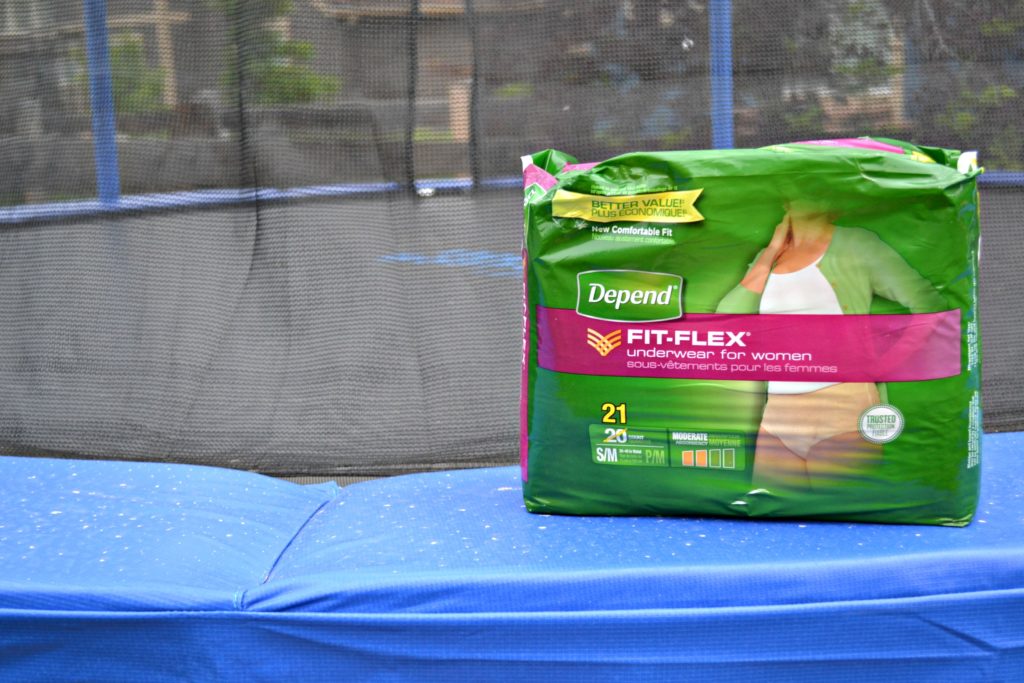 https://youtu.be/KX6CR6535HI