Today we had the pleasure of being guests at the Melting Pot in historic downtown Littleton, Colorado.  When I think of fondue, I think of a delicious meal for adults.  Until now…after today I'm convinced that a fondue experience is for every age.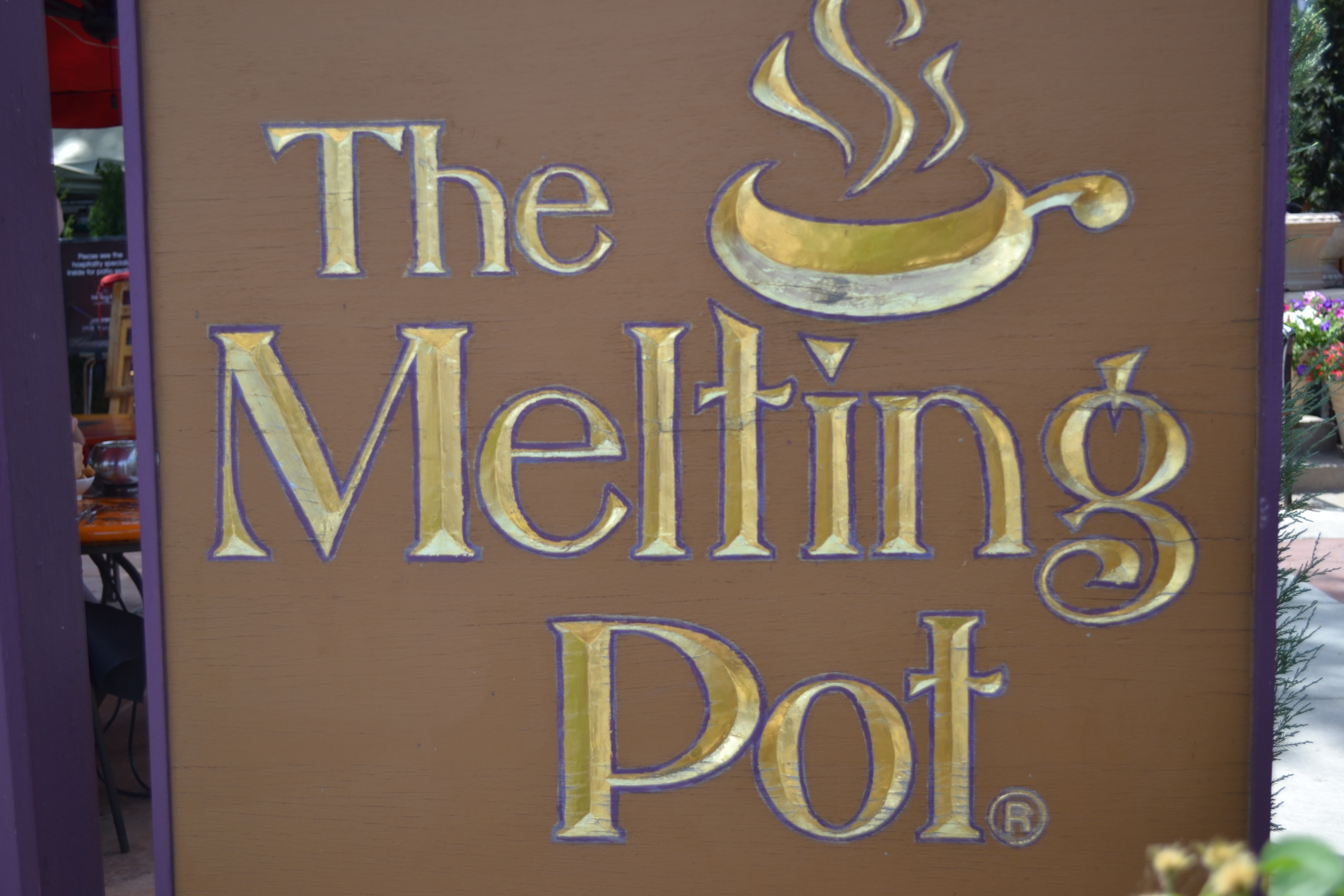 The special event we attended today was Superhero Sunday on the front patio of the Melting Pot restaurant!  A day to dress up as your favorite superhero and enjoy a 4-course fondue meal with superhero crime fighters!
Superhero Sunday's is going on this summer at the Melting Pot Littleton location.  There's three more Sundays left this summer to bring your family and enjoy an great family experience.  (July 31st, August 14th, and August 28th).  Call to book your reservation or visit the website to learn more.
My two year old son was SO excited when he saw spiderman as he approached our table.  He yelled "Superhero!"  He had no idea what to expect…he thought mom and dad were just dragging him to another restaurant to eat! 🙂  Nope!  Not today!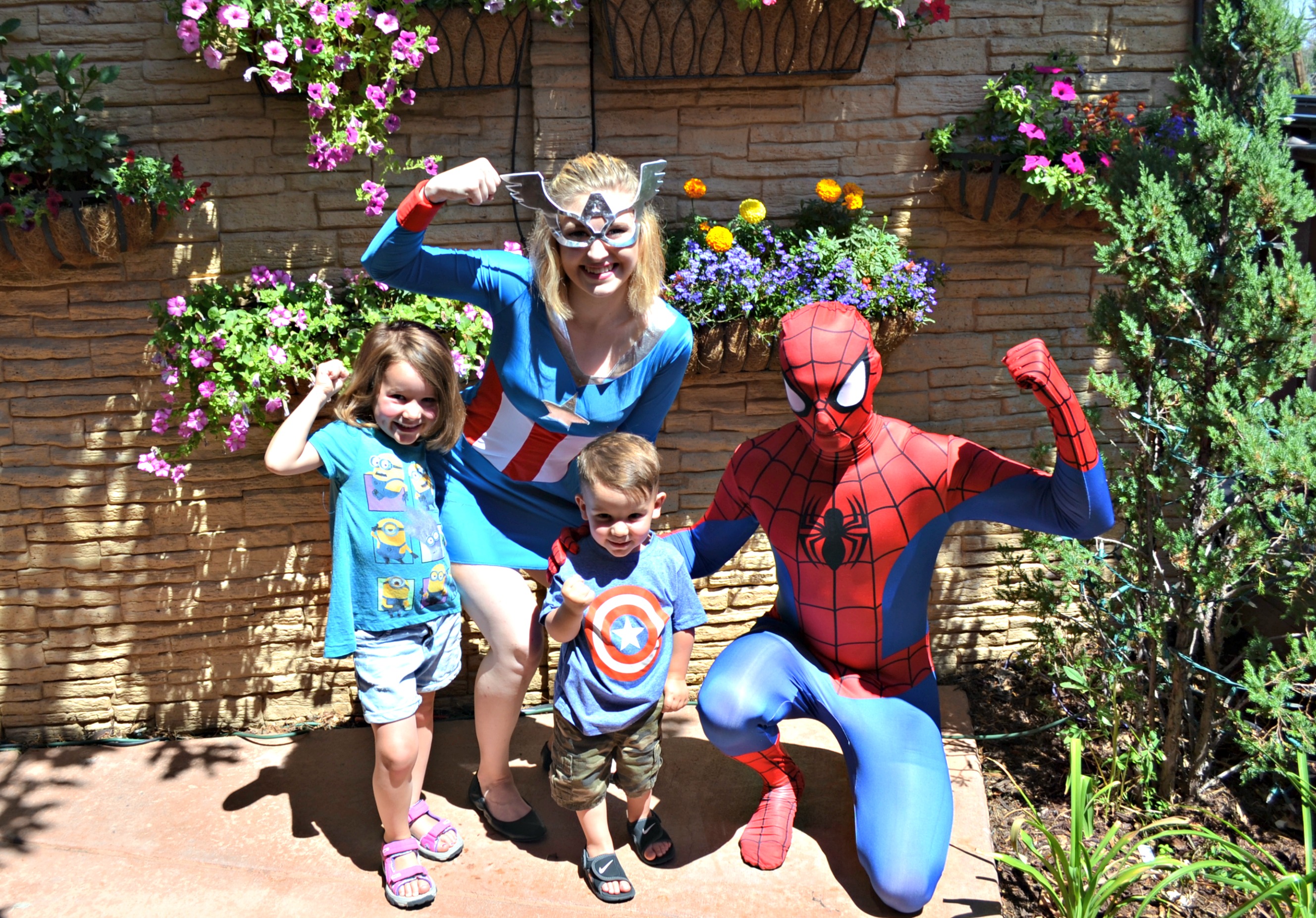 If you have a little princess at home, they also have Dippity Boppity Boo! It's a fondue fairytale with three more dates this summer (July 24th, August 7th and August 21st).  Reservations are taken between 11:00 am and 2:30 pm and are required.
With both he superhero lunch and fairytale lunch, you enjoy a four-course fondue meal!  Think cheese, bread, meats, shrimp, dipping sauces, desserts and more!
The kids loved "cooking" their own meats and dipping their food in cheese sauces and for dessert, chocolate!  Expect superhero photos, dance parties, face painting, balloons and fun.  The mood is set with music from your children's favorite superhero movies!  (For the princess party, think Disney songs).
Did I mention kids and parents are encouraged to dress up as their favorite super hero?  They are, and it completely sets the mood!
It's a yummy event for parents and a really exciting event for kids of all ages.  I'm so impressed with the execution of the event and can't wait to go back for the princess party!  Call today to book your reservation at 303-794-5666!
Another fun tidbit from our lunch at the Melting Pot was some ghost stories posted in the basement (near the bathroom!)  The actual building that houses the restaurant is dated back to 1917! It was once a library and a police station with a jail in the basement!  Hanging next to the basement bathroom is certification of paranormal activity in the building! I LOVE ghost stories!  I'm totally heading back this fall for some Halloween fondue with ghosts!   🙂  Have you ever visited the Melting Pot?  If so, what was your favorite part about the experience?