It's almost Spring!  Hip Hip Hooray!! I don't know about you but personally I love all seasons.  Living in Colorado you have to!  By the end of each season I'm completely OVER IT!  That's how I'm feeling about Winter now.  So naturally, I asked for some Spring items in my March Stitch Fix.  This is my 10th Fix!! How time files when you're having fun right! 🙂
Here's the Stitch Fix gist if you're new to Stitch Fix:
It's a monthly box, with 5 fashion items (clothes/jewelry/accessories/shoes) that are handpicked by stylists. The box is delivered each month (on a day you choose).
It's $20 a month for your styling fee, which will be deducted from any item you wan to keep!
No time to shop or keep up with the latest fashions? No problem…Stitch fix will pick out clothes and ship them to your house!
It's a mom's dream really. My problem is I LOVE shopping, but in-store shopping has lost its luster because bringing two little kids shopping is more stressful than anything. Which is why Stitch fix is a great fit for me!
Choose the items you want to keep and send the rest back.  Or, keep the whole box and get 25% off the whole box in a pre-paid envelope.
It's amazing really. 🙂 ♥
Each month I TRY to only keep 1 item per box in an attempt to not bankrupt my family and overwhelm my closet.  Is that possible?  It's what I tell myself anyway so let me make excuses..OK! 🙂
My favorite item up first…because I'm REALLY saving the best for last (the Giveaways!!)
KEEPING: 
Renee C – Ondrei Racer Back Top.  It's adorable, I mean look at it.  It's comfortable and versatile for the spring and summer.  I'm going to wear it now with a white cardigan to help transition to summer.  Yes, I wear white before memorial day.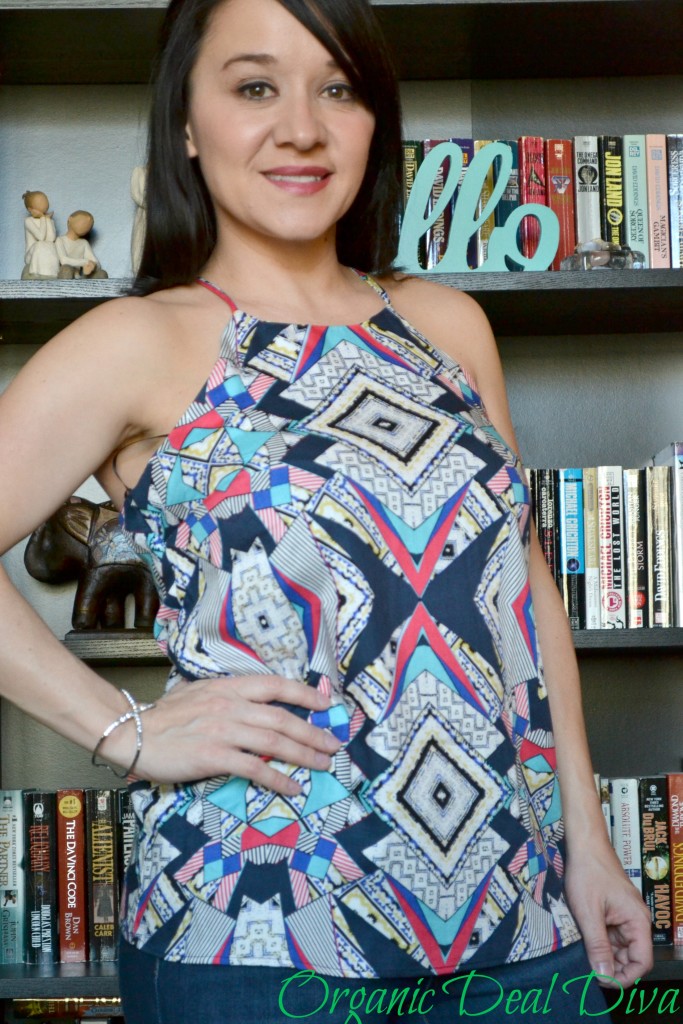 RETURNING:
The Street Level Nadia Woven Stud Clutch.  It's adorable, but who am I kidding.  I no longer use clutches…I have kids.  Diapers, crayons, a million trinkets and other toddler necessities to carry around.  I love the tote but I don't need it.  So it went back…
Also in the next few images are the Liverpool Robby 4-Way Stretch Capri Skinny Jean.  
I don't love capri jeans on me, I'm only 5'1″ and they usually make me look shorter. If thats even possible.  hence I steer clear from them.  On a positive note, they're super stretchy and comfy…if you're taller then me you'd probably love them.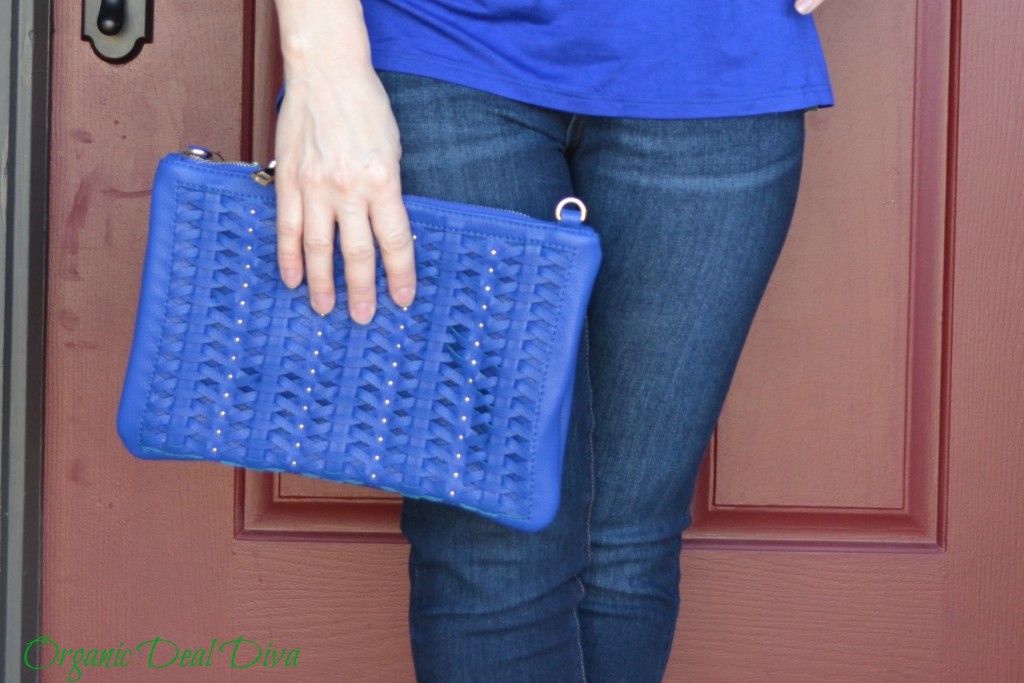 The new shirt is adorable in front and in the back, it's just a little too winter and fall for me.  So it's going back…It's the Market and Spruce Kersten Lace Shoulder Raglan Sleeve Knit Top.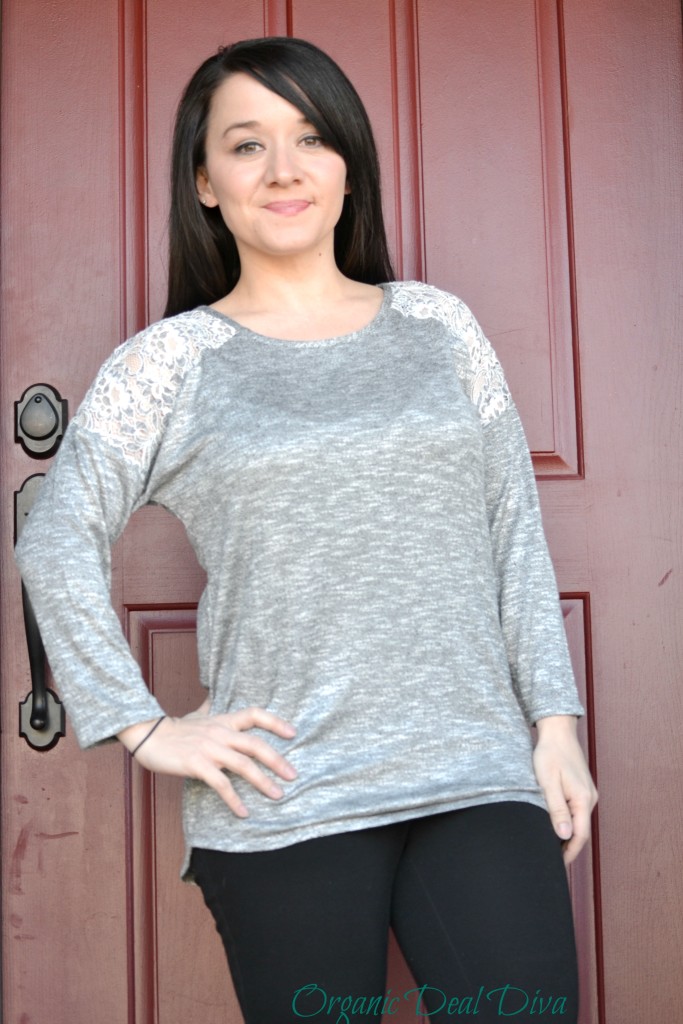 Here's the back of it….
If you haven't noticed I had a very BLUE fix.  I didn't ask for it, but I'm loving the theme.  My next shirt was the Papermoon-Ethil Embroidery Trim Woven Back Knit Top.  
It looked adorable on the style card, but on, I didn't love how it fit my bust.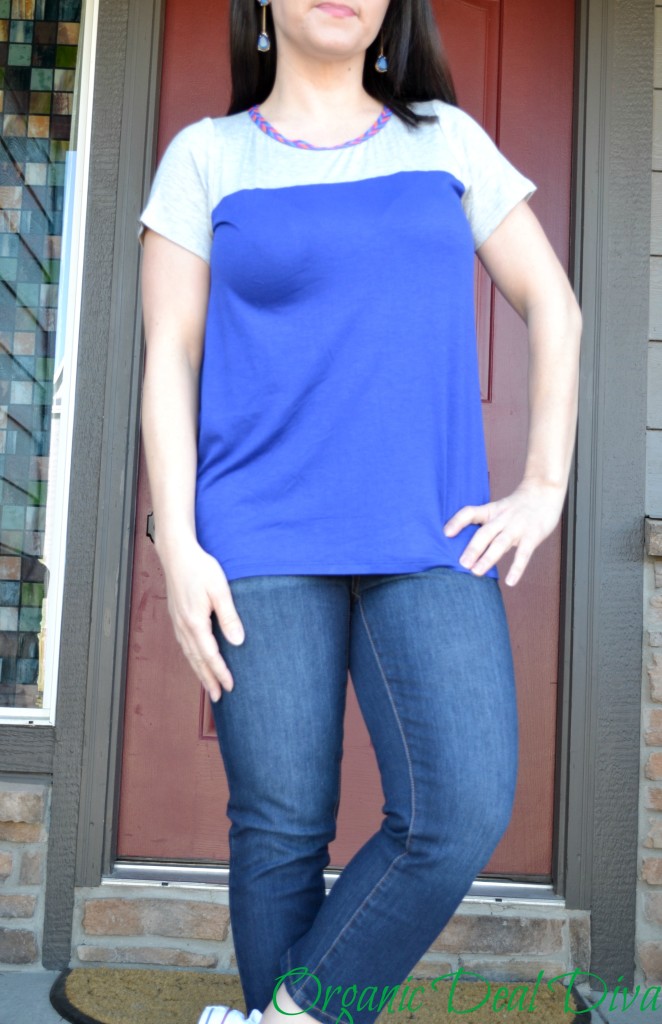 Notice the ADORABLE earrings that I'm wearing?  They're from SparkleStack Jewelry!
I'm wearing the Azure Drop Earrings.  They're versatile and adorable.  You can take the drop off and wear them as a stud.  I ♥ them.
I'm also wearing the X-crystal cuff bracelet in silver!  I love this bracelet.  It's lightweight and matches everything!
and the Dakota necklace!  It's my go-to for necklaces nowadays.  It also matches everything…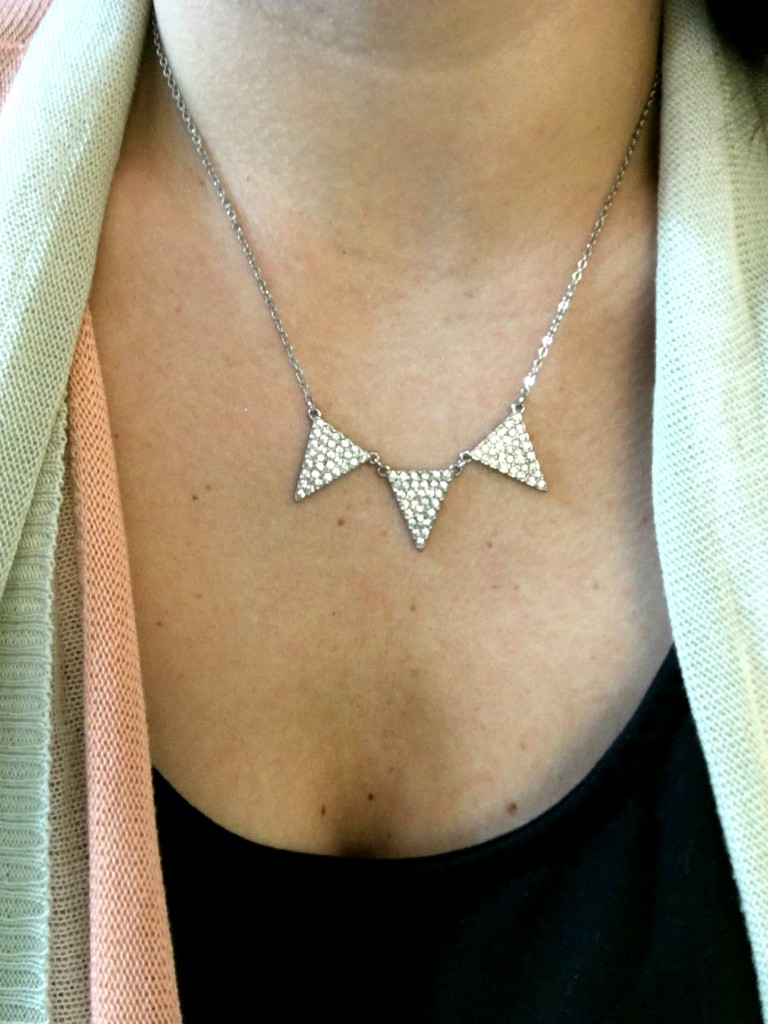 Want to get some SparkleStack Jewelry of your own?   You're in luck because we've teamed up with SparkleStack to bring you this giveaway!!  (What a fashionable addition to your next outfit!)
And because we love giveaways around here, we're also giving away a $20 Stitch Fix Gift Card!  Perfect for your next Fix!!
♥ Thanks to SparkleStack for providing us with this awesome giveaway! ♥
(You must enter each Rafflecopter Giveaway to be entered to win each prize)
Contest entries are limited to US participants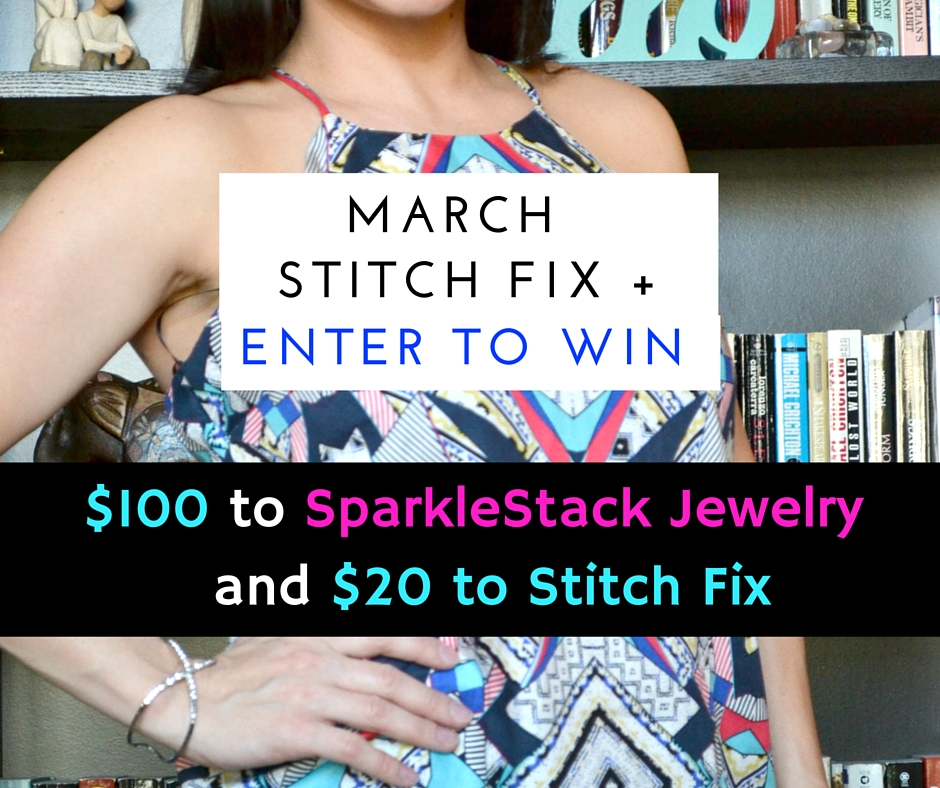 Visit the Link up over at CrazyTogether to see more Stitch Fix Reviews!