I've been obsessed with a hair brand for almost two years now…and I'm here to share their color kit with you all today! 🙂  I don't know about you, but I NEED to have my hair colored every 8 weeks or so.  My "natural" color looks dull without a little color in my life.  I'm also paranoid about using products on my hair that will damage my hair.  Before I found Madison Reed I decided to bite the bullet and pay a stylist to dye my hair. I had an appointment at my local Aveda salon to have my hair colored.  It was going to cost me $110 just for the color and it was going to take me 15 days to get in.  A. I hate spending that much on hair color, for it to need another application in 4-6 weeks.  B. Who has the time to wait that long for hair color?
I couldn't do it so I cancelled my appointment.  Still, I wanted to do something to my hair.  So I cut bangs!  It helped but didn't fill my need for some color!  I started looking at Target in the hair coloring section but just couldn't bring myself to apply those harsh chemicals to my healthy hair!  (Minus the flat ironing every day, my hair feels and looks healthy.  I didn't want to ruin that with cheap hair color).  Then I found Madison Reed…
"Our long-lasting hair color is packed with rich nutrients like keratin, argan oil and ginseng root extract. Your hair will feel stronger, shinier and better than before you colored. Our formula is free of ammonia and resorcinol, taking the harsh out of hair color. And it smells nice too! Handcrafted in Italy, our special multi-tone formula comes in 27 natural and dynamic shades for sophisticated salon-quality color with unparalleled depth and shine. Whether you're refreshing your roots or trying on a new color, our professional-grade formula provides complete coverage, especially for those tough grays"  
This was exactly what I needed!  And it was affordable.  I ordered my first box and haven't looked back. It's been almost 2 years now and I'm still loving my Madison Reed hair color!
If you're ready to give it a try, you can get started here!  You will answer some questions to help you choose a color that is good for your skin tone and current color on your hair.   Once you order, your package will arrive in a few days!  Busy women don't have time to wait!
Once your package arrives,  it'll take about an hour to dye your hair.  There is a great guide that comes in your package that answers everything you need! The box comes with the hair color, 2 paris of gloves, cream to apply to your forehead to avoid stains, a clean-up towel for mistakes, shampoo, conditioner and a cap.  Oh, and did I mention everything in the box is 100% Recyclable? Talk about eco friendly hair coloring!  I love that.
I've tried three of the Madison Reed color options so far!  I stick with these three depending on the season, but I'm ready to branch out and try a few new ones!  Here is what my "natural" hair color looks like:
And here are my after results for:
Palmero Black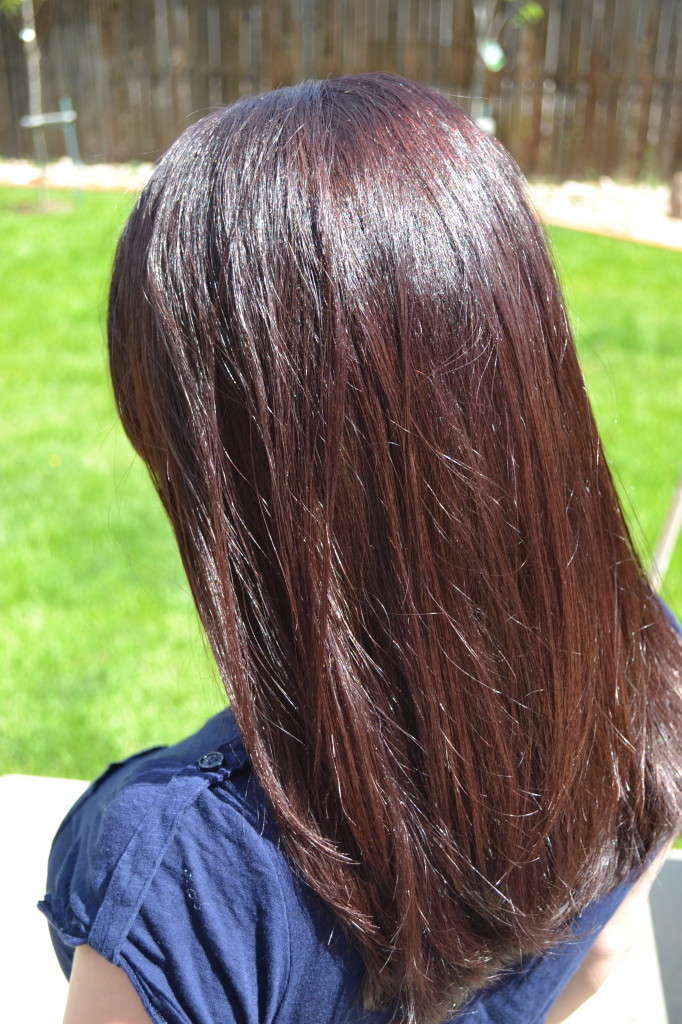 Trieste Red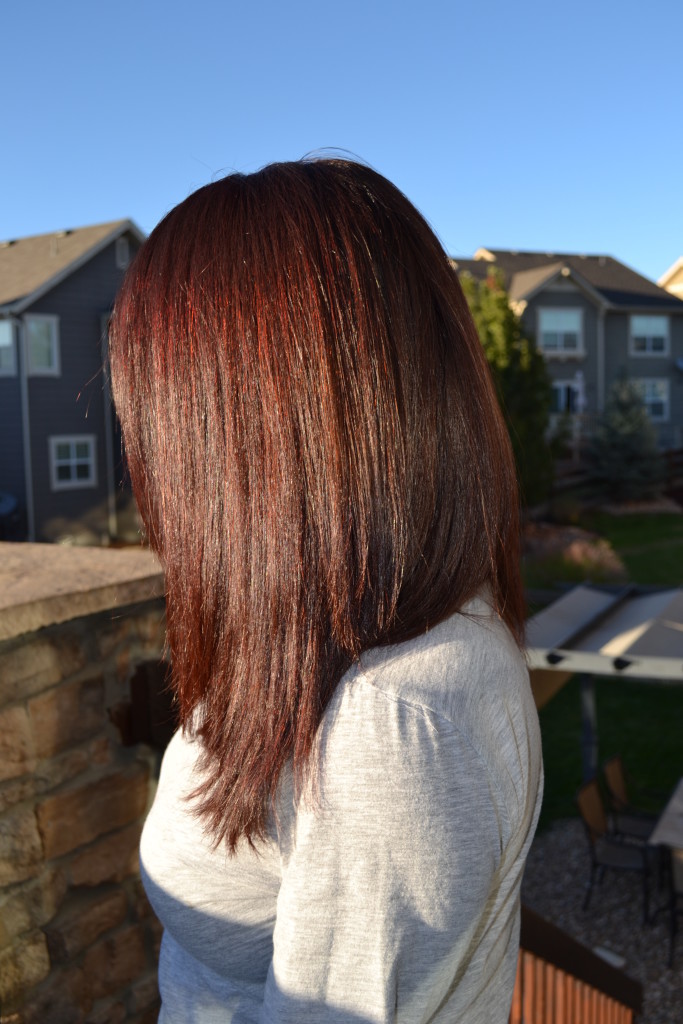 And last but not least
Positano Black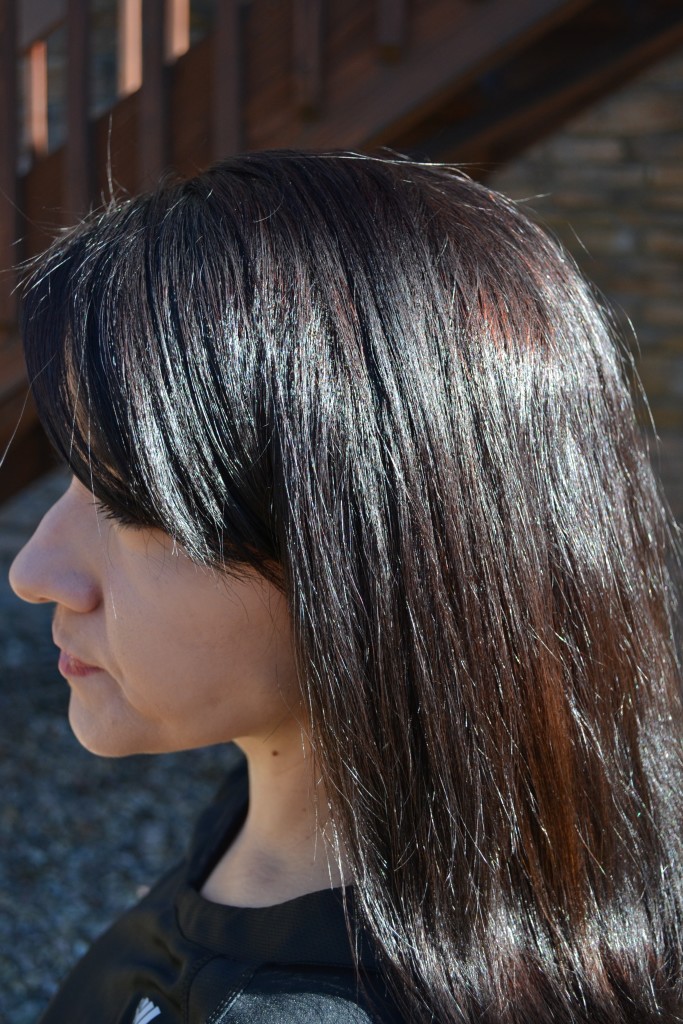 I recommend Madison Reed to all of my friends and family!  Try it today for a healthy affordable and amazing hair color option!