*Disclaimer – I am not an affiliate or distributor of Lipsense. Just excited to share this awesome product that actually works with you all!
I LOVE make-up.
My husband often complains because he says it takes me forever to get ready….a complaint most husbands have I'm sure. But the reason I take all this supposed extra time getting ready because I am putting on my make-up! A girls gotta look good right!?
I have my go-to for foundation, concealer, eyeliner, mascara and eyeshadow.
I've NEVER found a lipstick, gloss or a lip stain that is worth the price. They all wear off…and fast! That is until now….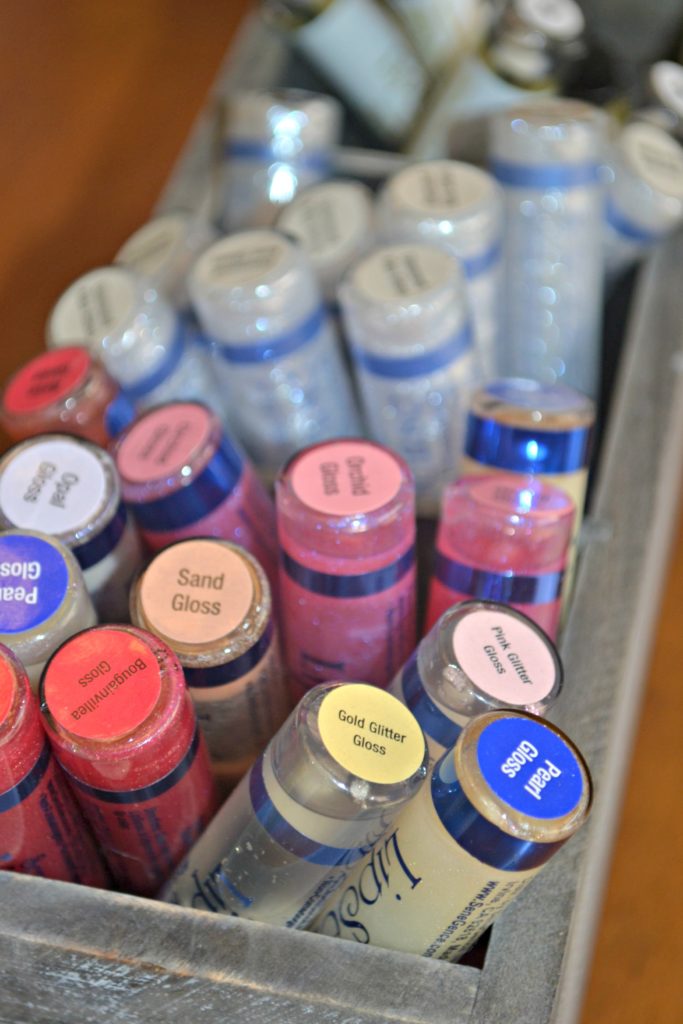 My friend has been telling me for MONTHS, actually raving about her new favorite lip color brand – LipSense. (That and her Tieks, this friendship is expensive I'm tellin' ya! ;)) I was hesitant to try out the LipSense brand for myself. After all, I've never found anything for my lips that I love. But…her love for LipSense is real…and for good reason.
Last weekend she introduced me to her dealer Lipsense supplier. I spent some time looking though all the pretty colors, still a little weary of the actual lasting power of this miracle lip color.
She showed me how to apply (read on to learn how) and how to mix colors, to make your own shades of LipSense. I learned that LipSense isn't just lipstick, and it's not a lipstain….
LipSense is a long wearing lip color that molecularly bonds to the lip (not a stain). It works with a permeable shea butter gloss which transfers through the color to hydrate while keeping the color on!
It's waterproof, smear-proof, kiss proof and mommy proof. It stays on ALL DAY.
So I gave it a try….I applied my color (Sheer Berry) at 11am. I went about my day, got my nails done, took a nap, ate lunch, ate some snacks, and ate again. This about sums up my everyday. (Am I the only one?)
At 7pm my husband tells me "you have a lot of lipstick on". Thanks sweetie. I totally forgot I had the LipSense on still. I couldn't feel it on my lips! 8 hours later, I still had great color!
OK, now I'm hooked!
I immediately texted my family friends to tell them about my discovery. Maybe I've been under a rock but This. Stuff. Is. Awesome!
I HAVE FINALLY FOUND A LIPSTICK! AND IT WORKS! (Yell it from the rooftops ladies) Click To Tweet
Now I understand why my friend (and so many others) have such an affinity for LipSense.
One starter set is $55 and comes with a gloss (which I love, it's not sticky and it's moisturizing) and a lip color and the oops remover!
Now I know you're thinking that might be a lot for your to spend on lip color….but then I found out that a tube lasts up to 8 months! The size of the lipstick, in volume, is equivalent to 4 lipsticks! Umm YES. Totally worth the price even if it only lasted a month! This stuff is Ah-mazing!
HOW TO APPLY LipSense COLOR:
Shake, shake, shake LipSense color!
1. Apply to clean, dry lips.
2. With the lips parted, place LipSense applicator on lip beginning at the outside corner and spread in a fluid, sweeping motion to the opposite corner of the lip without lifting the applicator (do not move the applicator back and forth). Use three thin layers for long-lasting results.
3. Let each layer dry about five seconds before applying the next layer. Do not touch lips together.
4. Finish your look with LipSense moisturizing gloss – to keep your shade lasting and your lips moist and plump.
5. Reapply gloss throughout the day to keep lips moisturized and seal in color.
To remove, use Ooops! Remover and gently rub onto lips then wipe clean.
ENTER TO WIN
Now on to the really fun part! I'm giving away a STARTER SET of LipSense! Enter below to win! (US residents only)
If you'd love to buy your own set, you can head here to see all the colors and order from Shelly! (She'll hook you up with awesome lips ladies!)