*Disclaimer, there are not affiliate links in this post, but if you do purchase from my links, I will get a $10 credit to Grove Collaborative !*
WANT TO GET FREE ECO-FRIENDLY HOUSEHOLD ITEMS?
I recently ran across a new (to me at least) online site called Grove Collaborative. They were (and still are) offering $10 off your first order, which I read as FREE DETERGENT!! So, I signed up and gave them a try. I ordered $30 worth of products and only paid $20. Many of the brands that Grove Collaborative carries are Eco-friendly, toxin free brands like Method, Seventh Generation and Toms. Shopping you can feel good about!
With every order that is placed
Your shipment is 100% carbon offset (at no cost to you)
100% of packaging materials are made from recycled material
Now on to how you can get your ECO-FRIENDLY household products for FREE, with no coupons! JUST referral links from Grove Collaborative (Promise it's easy to refer, read on)…..
When you refer your friends, family, strangers and whoever, you earn $10 for every person you refer!
The person you refer also gets $10 off their first order! (AND usually a 1st time freebie is also offered)
Simple right!
You get a $10 credit

For EVERY SINGLE PERSON you refer to join with them, YOU EARN $10 credit!! So, let's say, 6 people every month join from your link, you get $60 worth of their products ABSOLUTELY FREE.
And there's NO limit on Referrals!!!! You can earn as much as you want.
How is this company making any money with this business model right? 🙂
You're probably thinking that prices are probably high and shipping is expensive.
Nope!
Prices are actually lower then prices at my local grocery store. Here's an example of some of the detergent items I've ordered in the past….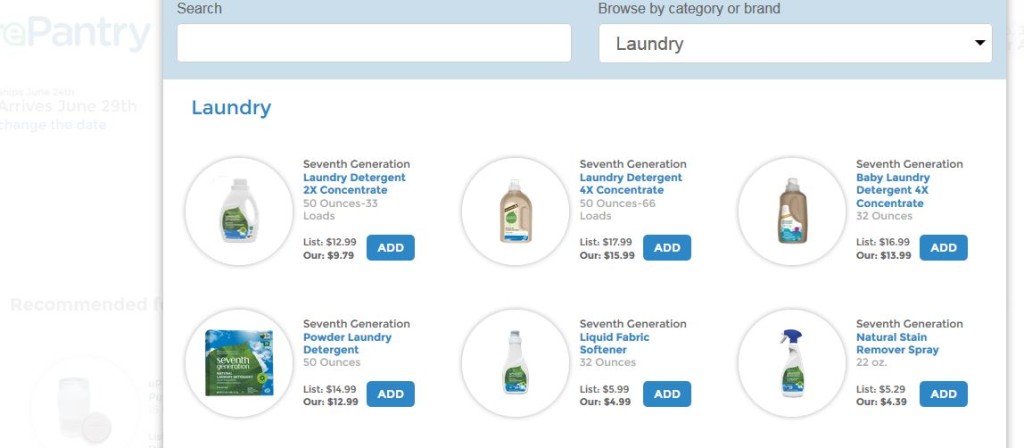 It's really not that difficult. When you refer a friend, tell your friend they earn $10 for joining. You earn $10 in credit, they earn $10 in credit. Seriously, this is the coolest program ever! Are you seeing the potential here?
So, what do you think? Do you want to start getting your household products for free? Ready to spread the word!!!??

HOW Grove Collaborative WORKS:
Step 1: Sign up here to get your $10 credit started….
Step 2: Answer a few very quick questions about your home, cleaning schedule, and favorite products. They will recommend items you would like (this takes a couple minutes at the most!)
Step 3: Customize your basket! You can add or remove as many products as you would like. (You can sort products easily!)

Step 4: Once you have your basket ready hit Finish & Pay. You'll total order amount will need to be $20 or more (that's only for your first order)…after the $10 coupon is applied to be eligible to use the $10 off. (HEY it's $10 in FREE household items you were gonna buy anyway this month right!?)
You're done!

My overuse of explanation points is to hopefully proving how excited I am about this company!!!!) !!! 🙂
Ok, I'll calm down now. Let me know if you're using Grove and if you're earning FREE items from referrals!