*This is a sponsored blog; while the views expressed here were genuinely mind, consideration was paid to me by Macerich to review this product.
My husband and I always joke that we're the worst every year getting our kids to see Santa. While we love watching them interact with Santa (some years they cry but now they always smile), we don't love the long and boring lines that we have to wait in to see him. Anyone else feel like this? Last year we were literally the last family to visit Santa on December 24th. There was NO line…and we at least got to see Santa!
HGTV's Santa HQ
What if I told you there was an interactive Santa experience that's fun for the whole family…and the best part is you can make a reservation! That's right…HGTV and Macerich Shopping Centers have teamed-up to bring the Santa HQ to a mall near you!
This year we were so excited to be invited to the HGTV Santa HQ in our city! Here in Colorado, Flatiron's mall was where we went for our very own Santa HQ experience!
When we arrived to the Santa HQ I was not expecting the experience to be as cool as it was. We're used to the local Santa in the mall…where you stand in a winding line, usually in a festive line, but with nothing to interact with or look at. Ending with a Santa visit. The Santa HQ was SO much more then that!
First it started with each child getting their own "reading" on the naughty or nice meter. It was an interactive board for the kids to see which list of Santa's they made! My kids made it on the nice list…naturally! 😉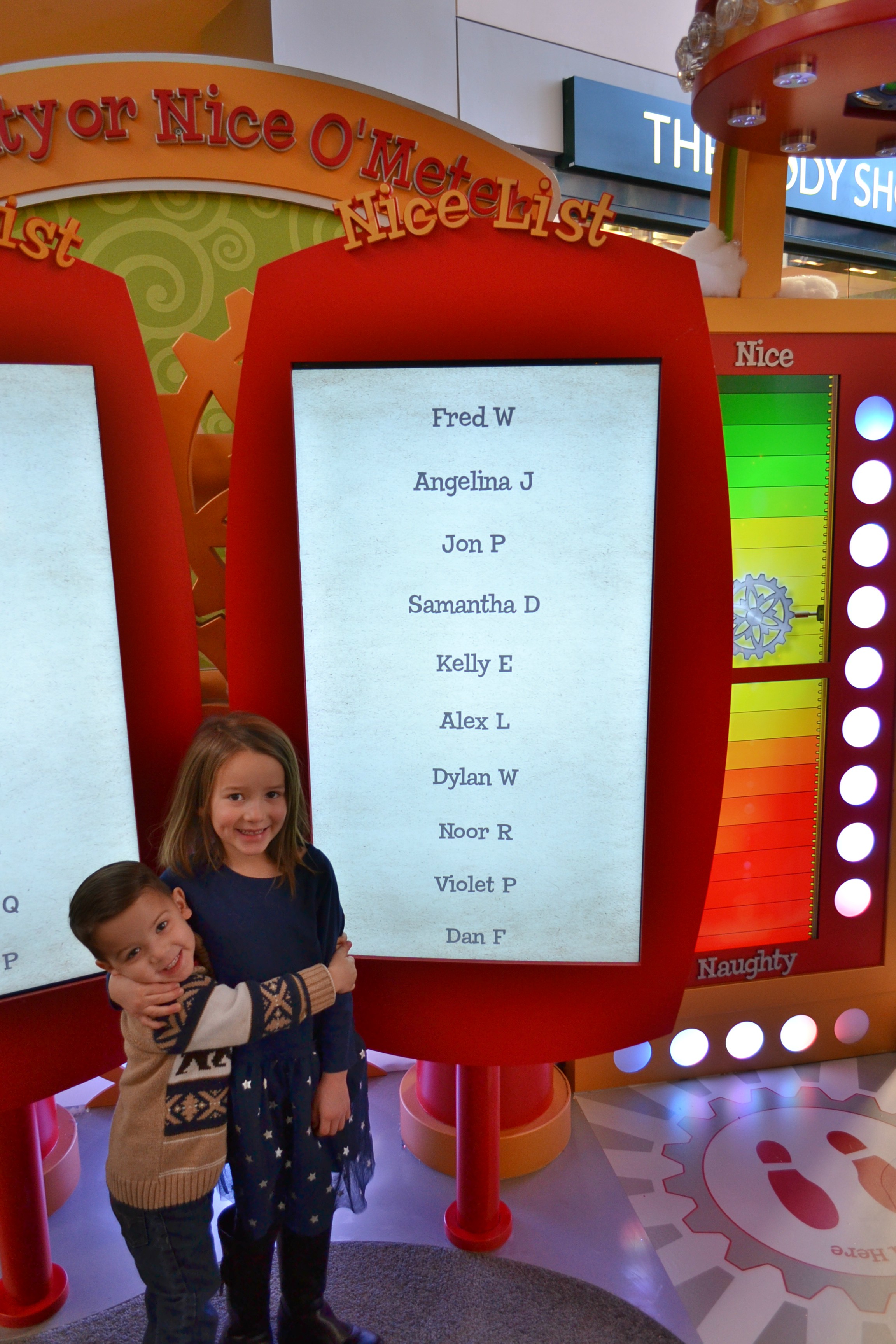 Next they went into the Santa Observatory where they played with the Elf-Ray vision (special goggles that triggered experiences).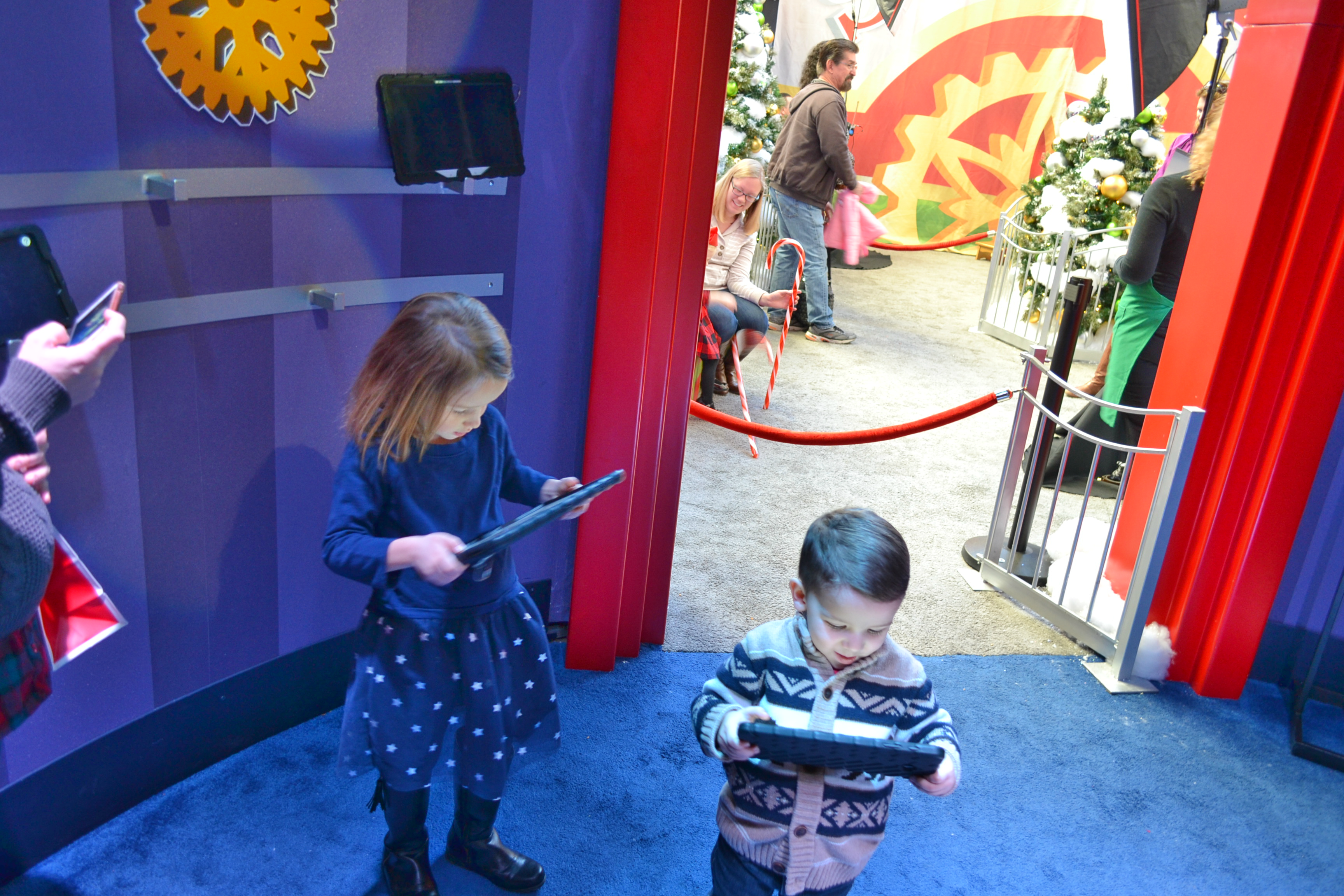 They played with the Santa Control center…where they got to check out Santa's sleigh.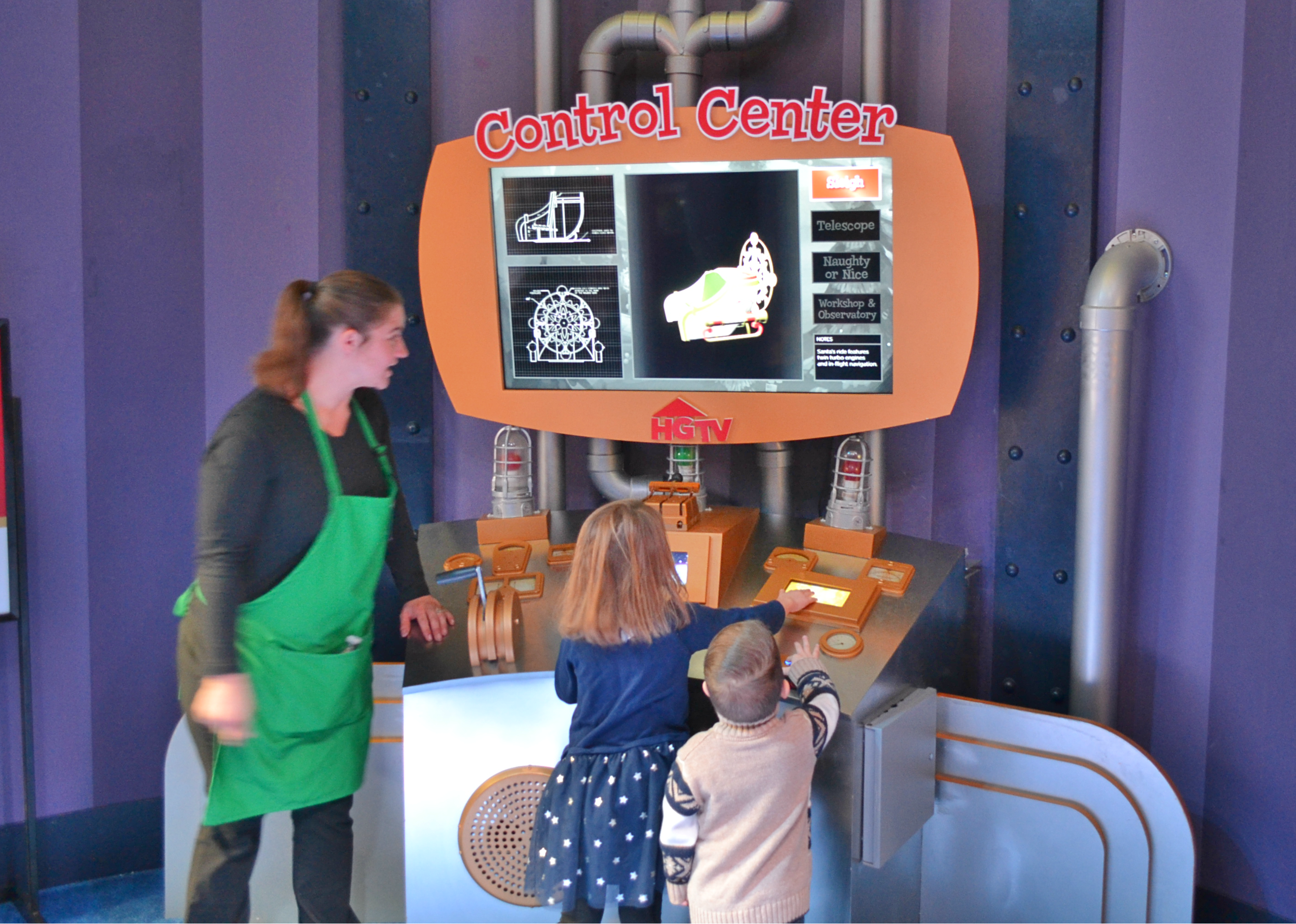 And they watched the light show, that had more then 10,000 holiday light synchronized to "Carol of the Bells".
ALL of this was done while waiting for Santa!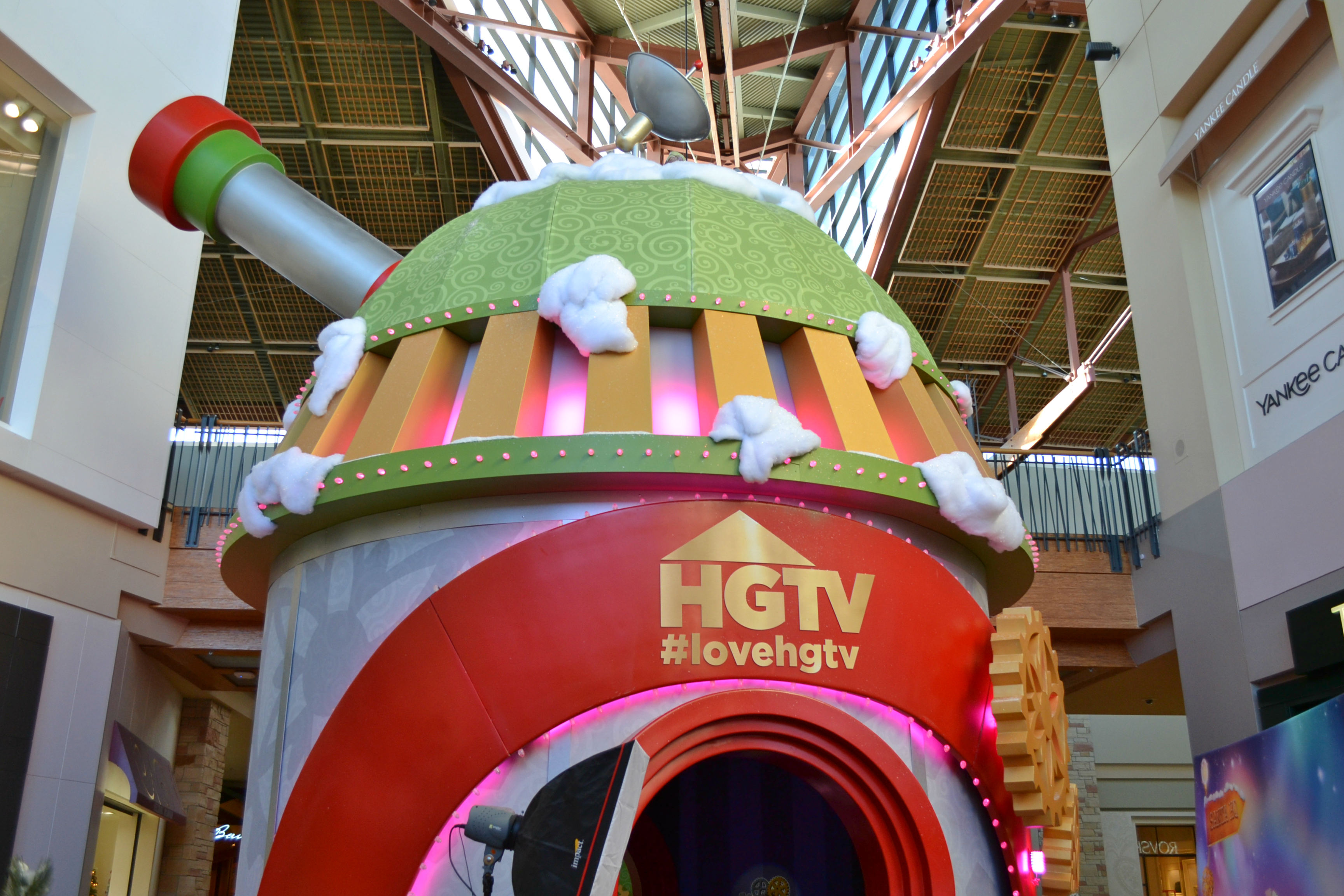 We finished off the experience at the Santa HQ with a family photo…then of course a meeting with Santa himself!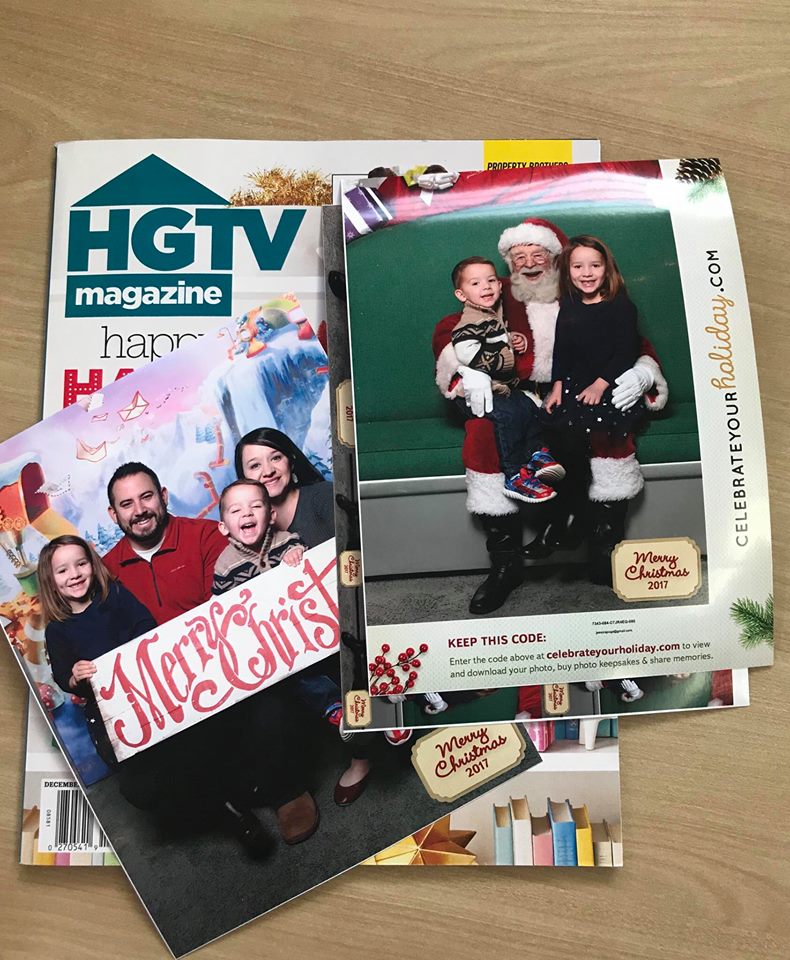 The kids were SO excited to share their Santa experience with the whole family and they LOVED how interactive the while experience was. The best part is…it was all free! The only thing you pay for is the optional photos at the end.
If you're looking for a magical and interactive experience for the whole family you must visit the Santa HQ! Visit the Santa HQ website to find a HQ near you and make reservations to see Santa!!
Merry Christmas to all!