*The following post is sponsored on behalf of evite.
It's almost May, which means graduation time is upon us! YAY
Graduation is such an exciting time for families and graduates alike. This year evite is making your gradation party All Tassel, and No Hassle with an awesome sweepstakes!
Do YOU know a grad that could use $1,000 in prizes from Evite Vendors powered by Gigmasters and My M&M'S.?
Then this sweepstakes is for you!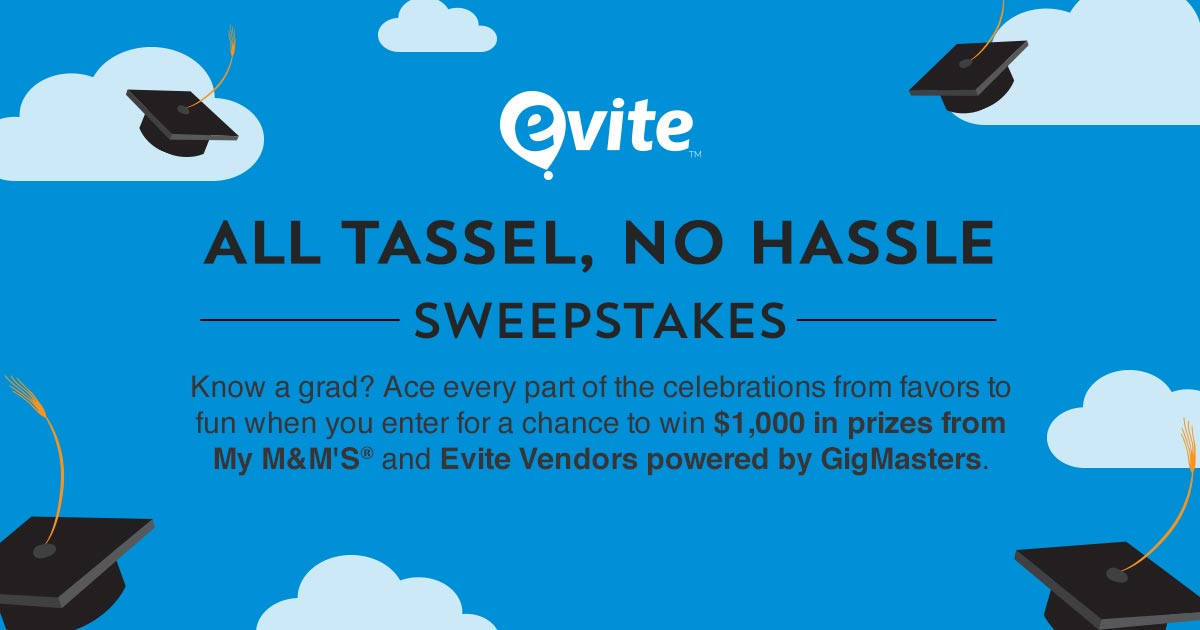 Graduation Party Checklist
Throwing a graduation party is a much deserved and much needed event to honor your grad. Planning that graduation party is often much more stressful then you realized!
With so much to do, it's very easy to forget a few steps! I'm here to help make it a little easer for you with a handy checklist, to ensure you're planning the graduation party that your Grad deserves!
(Tip: Looking for a special custom decoration? Try personalized M&M'S®! So fun and also Yummy)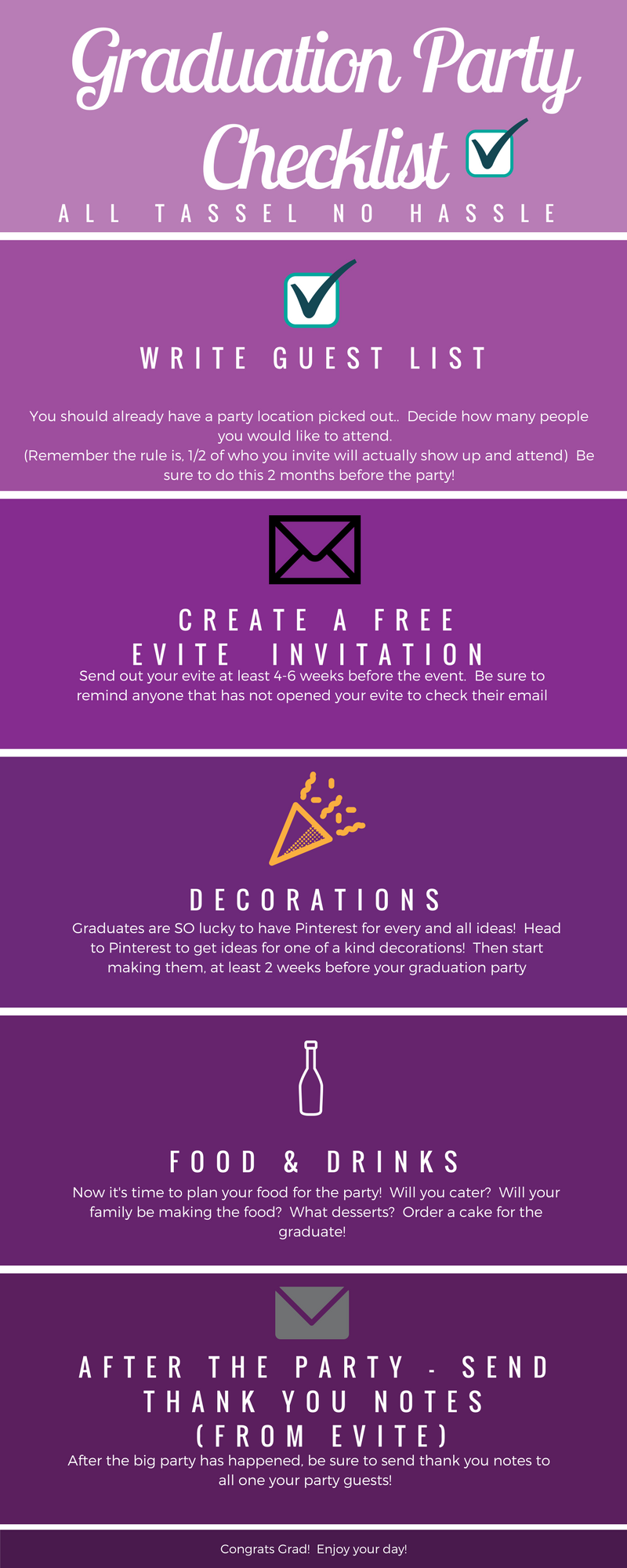 Other Vendors
What about entertainment for the night? Will you have a band? Dj? Local musician? Are you hiring a local photographer for your big day?
Evite Vendors powered by GigMasters is a free tool for party hosts to easily find and book the perfect local vendors to bring their next event to life. From weddings to birthdays and corporate parties, GigMasters helps you find music, photographers, rentals, and more!
Easily search, refine your budget, send quote requests, and book through a single streamlined platform. You can access Evite Vendors here to make your planning process effortless.
Enjoy every minute of your gradation party and be sure to enter today to win $1,000 in prizes…and make your gradation All Tassel and No Hassle!