Happy Holidays! We're a week away from Thanksgiving with the holiday season in full swing. Which means a time for get togethers and parties! That also means it's time for some fun (and pretty) holiday drink options! Need a new idea aside from your usual rum and egg nogg recipe? I have the perfect recipe for you! It's fast, pretty and good!! Cranberry Mimosas!
It's my favorite festive holiday drink – Cranberry Mimosas! They're light, refreshing and so festive.
These mimosas will be a hit this holiday season – promise!
Here's what you need to pull off these festive drinks: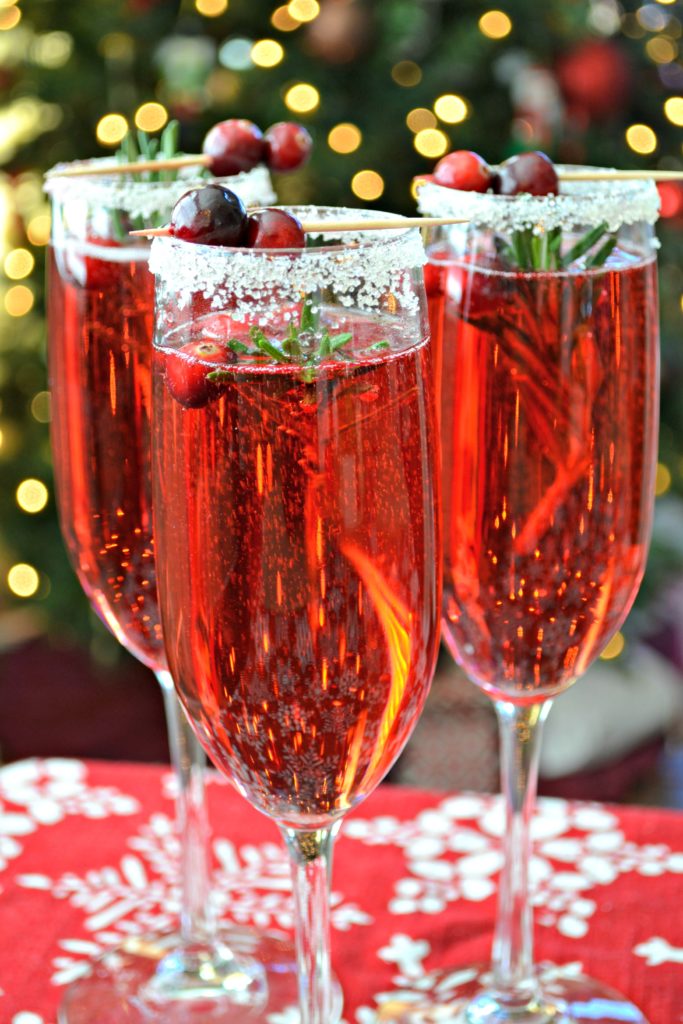 ---
Holiday (Cranberry) Mimosa Ingredients:


– Your favorite champagne
– Cranberry juice
– sugar (for the rim)
– cranberries to drop inside your cup
– simple syrup (just a dash)
Directions:
Pour the champagne first, filling about 3/4 of your glass. Then fill the rest of your glass up with cranberry juice.
Add a dash of simple syrup and drop in a few cranberries!
DONE.
So very simple and so very yummy!
I prefer sweet champagnes, which makes for a VERY sweet drink. If you'd like to tone it down sweet wise, try a dry champagne. Either way you're sure to love this drink! (I'm so jealous that
I can't have it this year
! ENJOY one for me friends!) 🙂