Does anyone else feel like November is a month that is swallowed up by the Holiday season hype?  I miss the days of slowing down, celebrating one holiday at a time, and enjoying every minute of it.
This year I'm making it a point to REALLY slow down and enjoy November for what it is.  A month to reflect, celebrate our blessings and give thanks.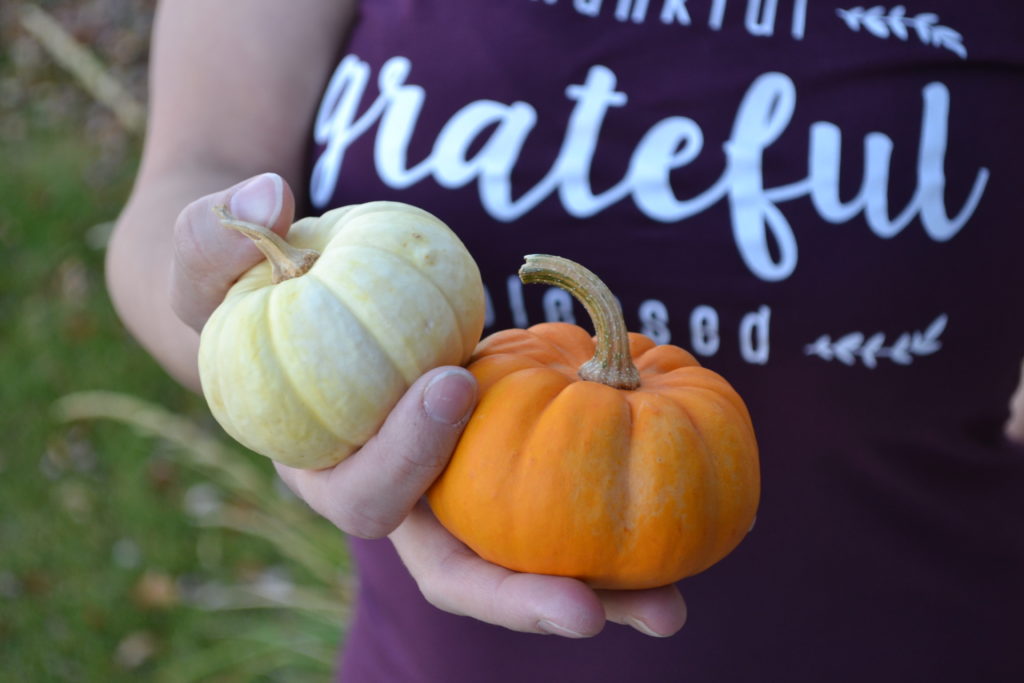 This week at school my daughter started working on Thanksgiving crafts. (She's in preschool)  She had lots of questions about what Thanksgiving is.  After all, to a 5-year-old, Halloween is fun!  Candy, costumes and more candy.  Christmas is fun! Family time, gifts and snow!
So she really wanted to hear about Thanksgiving, and hear about what kind of little kid fun this holiday would bring.
….Cut to this mom getting way to deep into a history lesson for a 5 year old….(I realized this when her eyes widened and seem to glaze over).  None of what I explained was making much sense.
So I brought it down a level and explained it to her like this.
Me: Thanksgiving is a day at the end of November where we celebrate what we are thankful for.  We celebrate our blessings, our family, friends and overall anything we are thankful for.  It's also the same week as daddys' birthday.
Violet: What's Thankful?  Is dad going to be 50??!
Me: No, daddy is 34….and Thankful means……well….dang.  That's a hard one to put into words for a 5 year old.  Mommy is thankful for YOU.  For your brother.  For your daddy.  For our family…for our friends, dogs, home, health….and
Violet as she cuts me off:  Like when I pray to Jesus and thank him for all of my blessings? Yay I can't wait for Thanksgiving!!!!!!
In a few words, my 5 year old figured out Thanksgiving.  (And thinks my husband is 50.  lol).
She's not excited for candy.  She's not excited for gifts.  She's excited to spend time with her family and give thanks!  What a proud mommy moment for me!  (Go mama!)
So this year I'm excited to celebrate Thanksgiving all month.  (Not to prepare for Christmas or stress about holiday shopping no.  This mama's going to reflect and give thanks all month long)!
Today for Fashion Friday, I share this story to hopefully inspire you to do the same.  Don't worry about December. Don't worry about gifts.  Enjoy November.  Give thanks, be grateful and reflect on your blessings.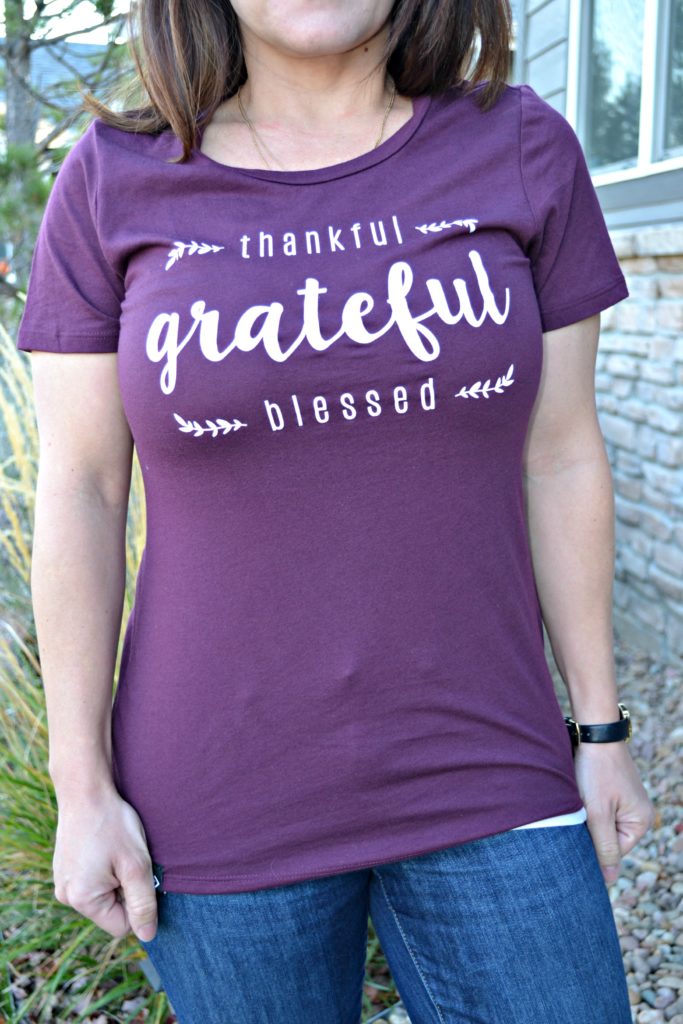 Get this T-Shirt FREE this weekend only!
From today until November 6th, this adorable "Thankful" T-shirt is FREE with any $25 purchase from Cents of Style.
Not only it is adorable, and soft…it's FREE….everyone loves free.
Head here to check out the color assortment.  I chose this pretty wine color since it's the "color of the fall" this year.  Or so I've heard! 🙂  What are you reflecting on this November and giving thanks for?  I'd love to hear some positive this week….what are you grateful for this year?
Be sure to leave your comments below and get your Free T-Shirt this weekend! 🙂
*Affiliate links are used in this post, I receive a small commission to help support my shopping habit blog. 😉