*Affiliate links are used in this post*
Fashion Friday!
Girls….it's Friday! YAY!!
So lets celebrate the start of the weekend with some positivity – on our clothes.
My go-to summer staples include T's, Capri's and sandals. This summer, I'll be adding a few pieces from the BE Series Graphic Tee's from Cents of Style.
Be Happy…
Everyday is a gift. Really, but some days our routines can make us feel… Bored.
Sleep. Feed the family. Get ready. Run around. Work. Feed kids. Clean. Feed. Clean. Run around. Bed.
#momlife.
I know that I personally get tired of the same 'old routine at times, and really try to not take a moment for granted. Some days I need uplifting quotes nearby as reminder of just how fortunate I really am.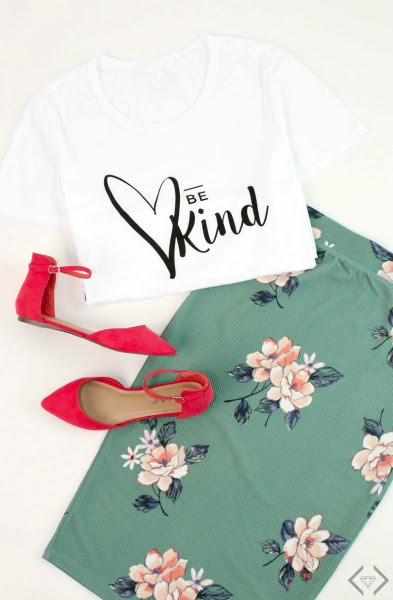 The Be Series has so many great saying to choose from and is exactly what I need on some days as that reminder.
My favorite right now is BE HAPPY!
I'm loving this shirt as a simple reminder for others that read it to Be Happy…today, tomorrow, and always. There are many options, sayings and colors to choose from today from Cents of Style.
Get them on Sale today! For only $15.95!
Use code BESTORY and it will make each tee $15.95, with FREE SHIPPING!
(The code is valid 4/28 through 4/30).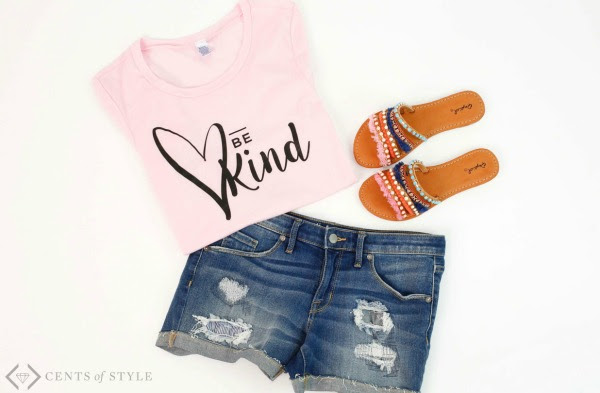 Take a look around at all the options available here. Be sure to grab yours before your favorite sells out.
(Tip – the Tee I chose was a small. I am 5'1, but very busty. So I recommend sizing up if you like your T's a little baggy!)
Which Be Series shirt are you loving today?