"This post was sponsored by SwimWays as part of an Activation for Influence Central. I received products to facilitate my review. 
Summer in Colorado means hail in June, sun in July and 100 degree temps by August.  Our dry, hot summer means we spend a ton of time by the water!  Pools, reservoirs and lakes.  You name it and we're there!  I'm always on the lookout for the latest and greatest equipment to bring to the water.  I LOVE to relax on a lounger, soak in the sun and sip a refreshing drink!  I'm so excited to share with you all my newest summer toy that I love!  It's the SwimWays Spring Float Recliner!  My family will be relaxing in style all summer long!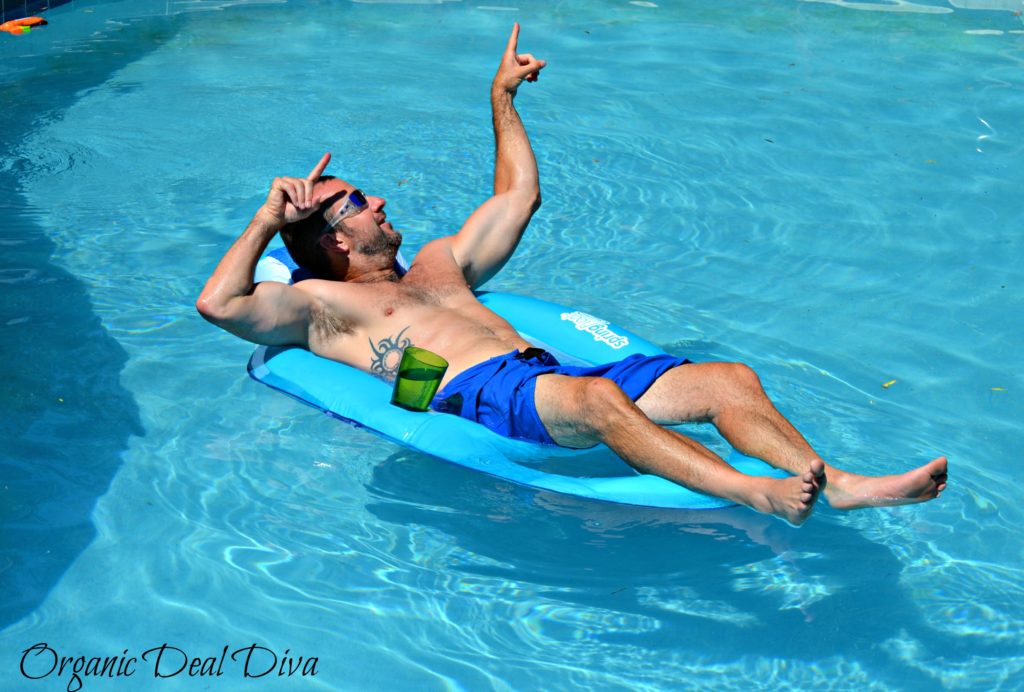 My pet peeve is purchasing water toys and equipment that doesn't last all summer.  Either it pops, leaks a hole, is uncomfortable or just unsupportive in general.  I'm tired of wasting my money on poorly-made items!
The SwimWays Spring Float Recliner is a fabric-covered inflatable float.  It features a sit-up style, backrest, headrest, ottoman, and the always necessary – beverage holder!  (That's a must really!)  You can pick up your own recliner at Walmart!  It truly is water equipment fun at it's finest!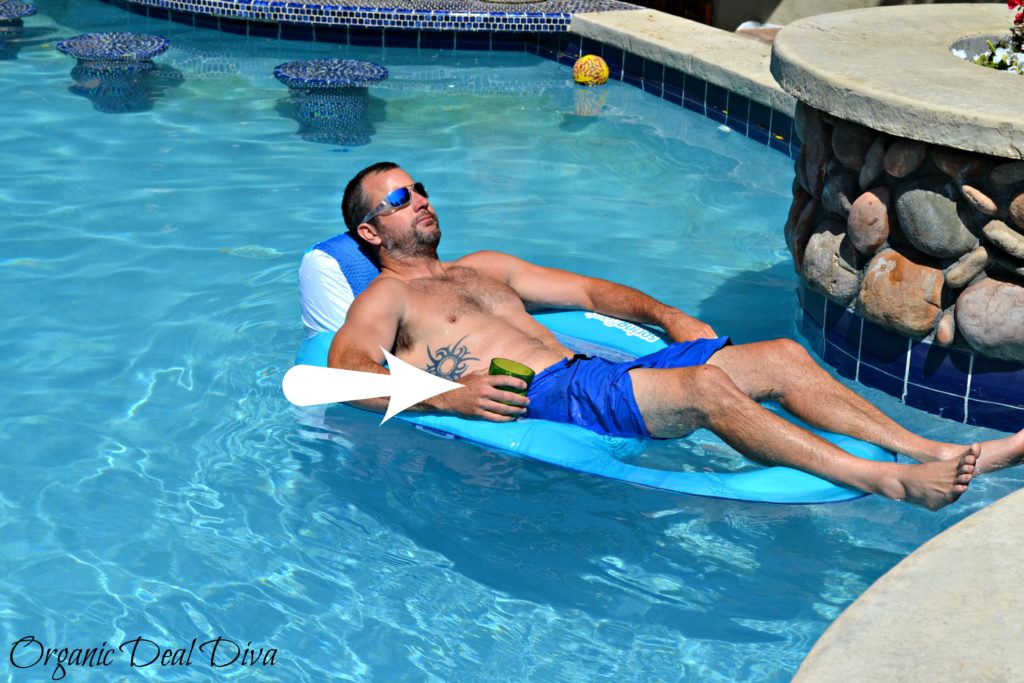 What I really love about the float is it allows your body to sit in the water, just a little, so you can cool down easily without being fully submerged in water.  I don't know about you, but I always get overheated lounging on a float that's completely on top of the water.  I spend every 5 minutes getting in and out of the water!  Off the float, on the float, repeat.  Imagine doing that and then add children.  Pool day can be anything but relaxing with other floats!   🙂  It's also really easy to get in and out of…which I don't plan on doing much!
Did I mention the SwimWays Spring float is the only float on the market with the patented Inner Spring Technology!  This allows it to be easily inflated, closed and carried.  When you're carrying around summer necessities and children, I can really appreciate a float that is compact!
I feel cool, comfortable and relaxed now thanks to the SwimWays Spring Float Recliner!
I'm excited to have FINALLY found a float that does exactly what I want, is comfortable and affordable!  Learn more about them or order one for yourself!
Where will you be using your float this summer?