Disclaimer: Affiliate links are used in my posts. 🙂
Easter is one of my favorite holidays. The weather is finally changing (for the better), flowers are blooming, and it's a great time for family togetherness. Who doesn't love easter egg hunts and sundresses?
Ever year I have a hard time finding decorations that I love…bunnies, chicks, eggs etc. It's hard to find ones that match your home, and don't look like 1974. Ya know what I'm saying?
This year, since I've been on a mason jar craft bender, (and here) I decided to yet again, incorporate mason jars into my Easter craft!
(This craft is SUPER easy…I promise)
DIY Easter Craft – HOP Mason Jars!
Items you'll need:
My FREE Printable HOP and Bunny Stencil (Which you can download here)
A small white cotton ball, or craft ball for the tail. I used a pom pom from my craft drawer but really you can get creative with what you use! 🙂
A sponge and brush to paint your jar, and stencil!
Fake flowers/stems of your choice.
STEPS:
First set up a work station with old newspapers to paint on.
Next you'll need to measure the circumference of 1 mason jar to cut out 3 pieces of burlap ribbon.
Now you can begins painting each mason jar. I only used one coat of the Milk Paint (above).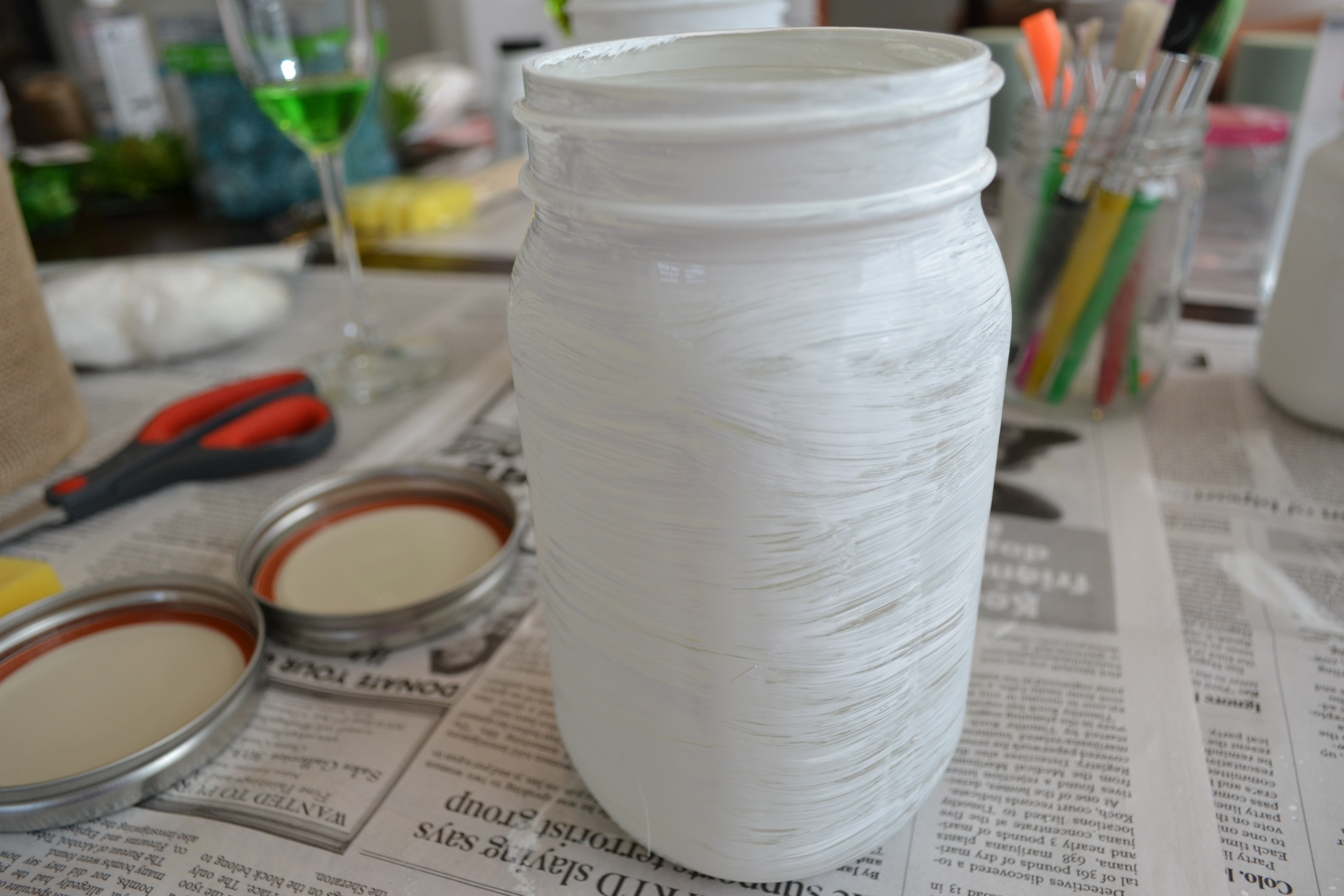 While the Jars are drying, print out the HOP and Bunny Stencil. Cut out the letter and the bunny…see below. Once you have the stencils cut out, tape the stencil to the burlap ribbon. Use the sponge to sponge paint the bunny stencil onto the ribbon. Do the same for the H and P.
Once the jars are dry and your ribbon are dry, use your hot glue gun to apply the H, bunny stencil and P to each mason jar. I also applied the bunny tail. 🙂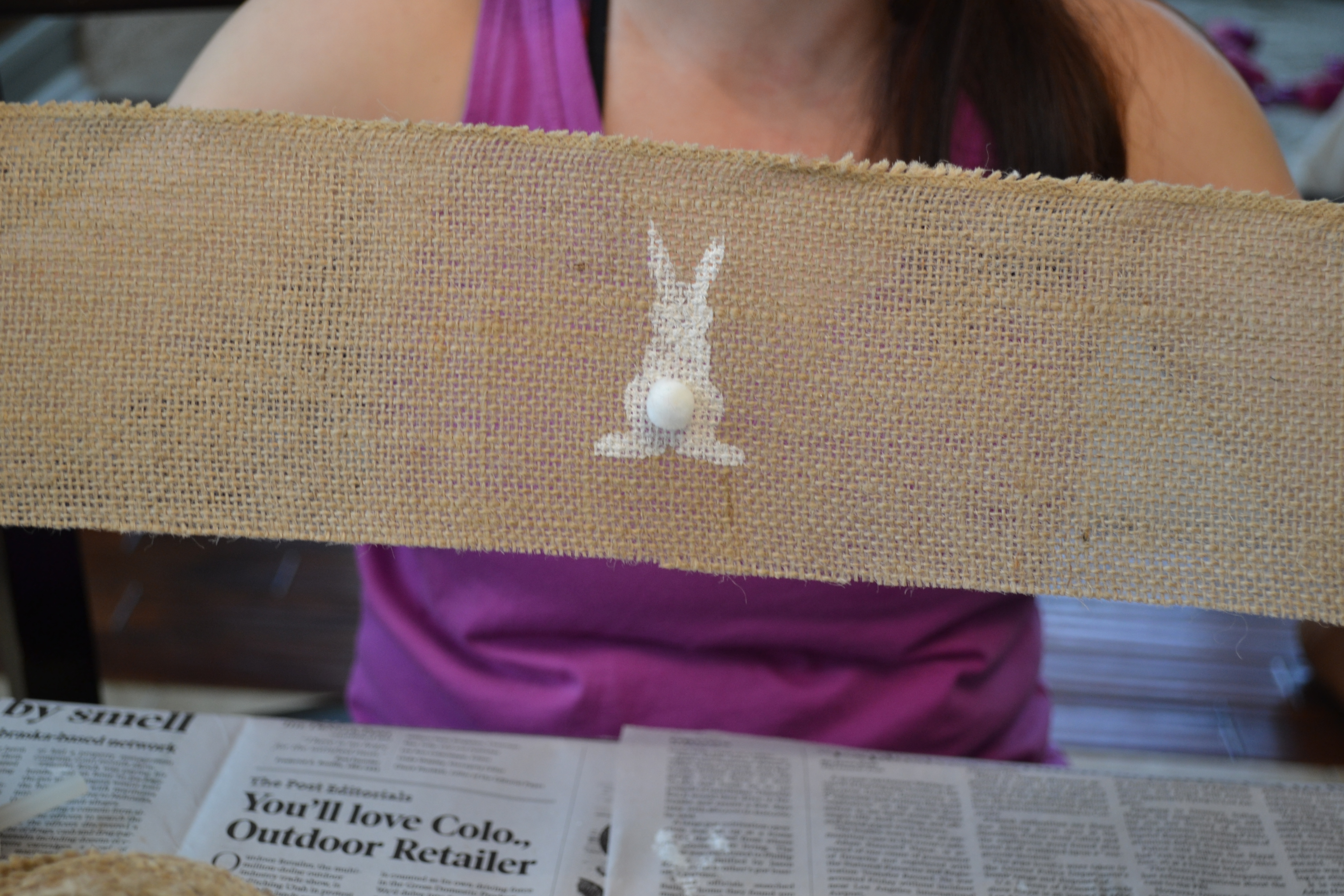 Once your jars are all assembled, all you have left to do is place your flowers and fake stems and you're DONE!
I found my fake flower at Michaels. Aka my hangout.
I have my jars displayed on my buffet table! I LOVE how they look!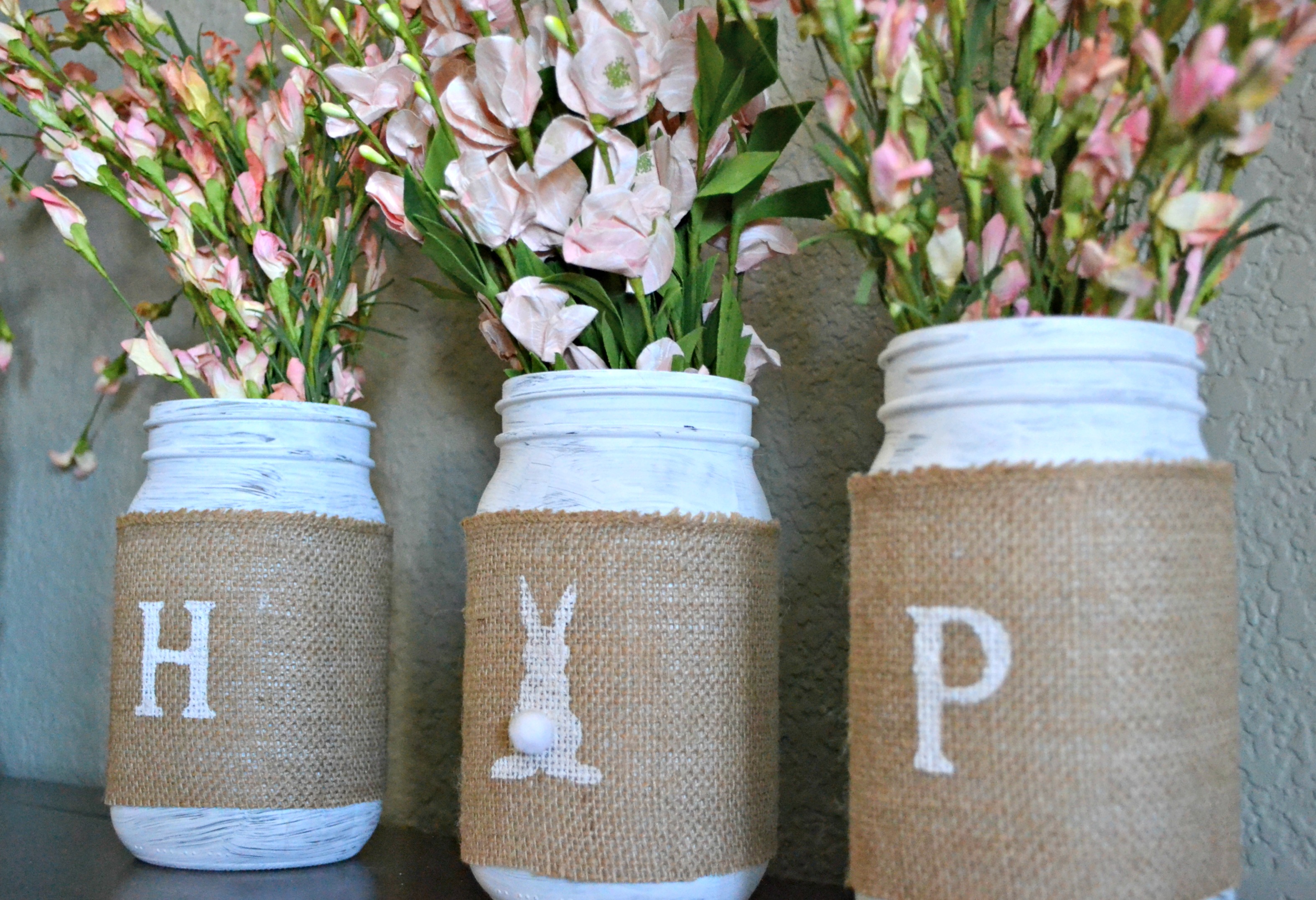 What do you think? I'd love to hear or see pics of how your craft turned out! 🙂