This shop has been compensated by Collective Bias, Inc. and its advertiser, Mars, Incorporated. All opinions are mine alone. #IAMSVisibleDifference #IAMSDog #CollectiveBias
Before we had human kids, we had dog kids.  Really, we called and still call our dog our fur babies.  Lots of people do right?!
In our house, we're careful about what we consume.  Hence the Organic name in my blog.  I prefer to feed my family wholesome, real food, free of GMO's and additives.  My dogs are a huge part of my family, so naturally they get the same treatment.  Here's my story about finding the right dog food for my fur babies.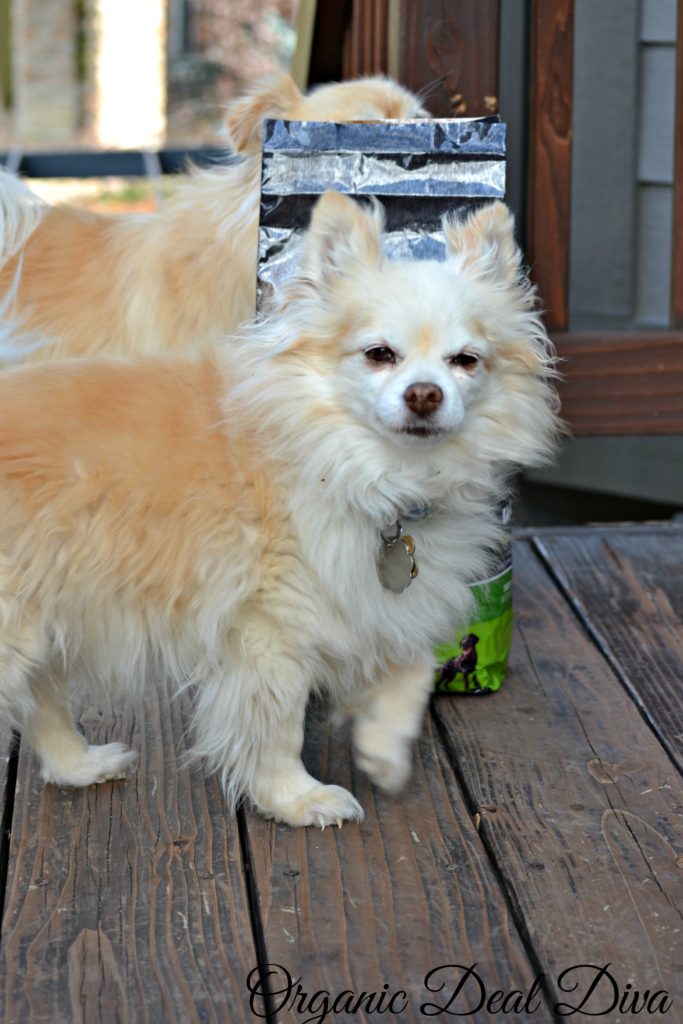 We have a 14 year old dog (Boy pictured above) and a 8 year old dog (girl). For years we've been spending FAR Too much on other brands that boast benefits for dogs. (Natural and close to the diet nature intended, yada yada you know the drill).
Then our dogs both began having seizures, within months of each other.  After many many trips to the Vet, and many many tests later, we had no answers.
I'm a nurse, so of course I wanted to research and figure out WHAT could be causing them to BOTH have seizures?  My first thoughts pointed to their diet and environment.  Our home is free of toxins, free of lead free of chemicals and our yard is free of plants that are poisonous. Hmmmmmm……
So that left their diet!
Was it possible that their dog food could be the reason for the seizures?  I suggested this to the vet, and sure enough, this could be the reason!  Come to find out the mass amount  of proteins that were in the food are not naturally found in a dogs diet.  This may have caused a build up of protein in their brain, causing the seizures.
(Also, the food didn't have enough sugar to keep glucose levels in his blood steady, which may have added to it!)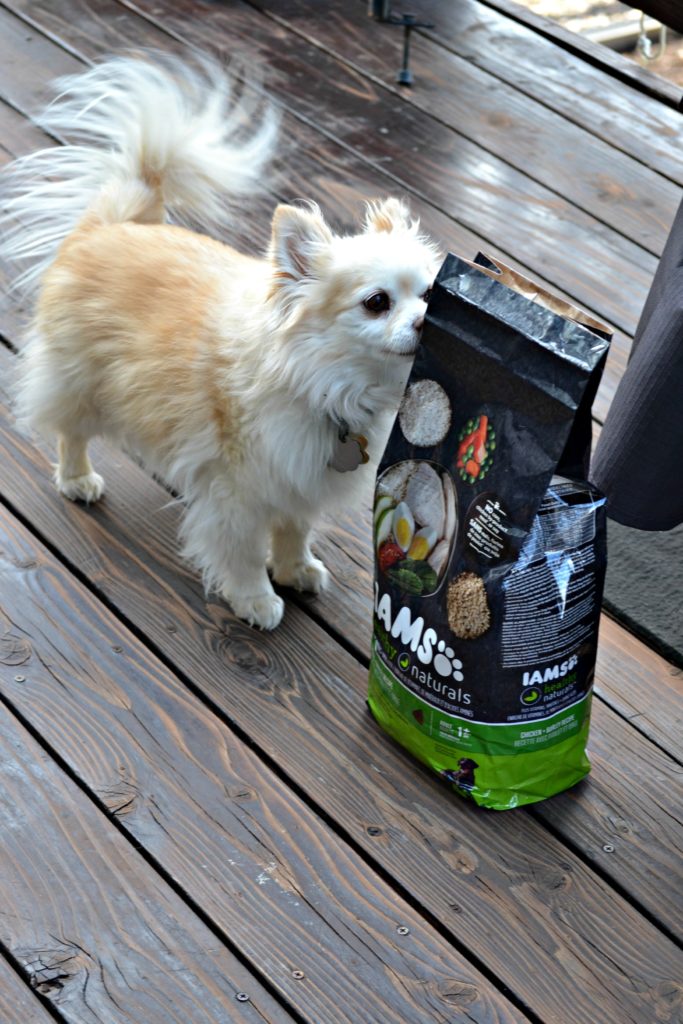 Our vet recommend we switch brands!  So we tried IAMS™ since my mom's dogs LOVE it. We gave it a try and sure enough OUR dogs loved it too! Their customized mix of protein and carbs contribute to healthy energy levels for dogs, and I can attest to that.
Since switching to IAMS™, my senior dog is not only thriving, he's seizure free!
We love IAMS™ in our home for this, and may other reasons!! 🙂 With IAMS™, a healthy dog is a visibly happy dog.
So if you're struggling to find a dog food that is a good fit for your pup….try IAMS™ diet and look for the visible difference that quality food can make!
We saw it immediately, no seizures and thriving dogs.  Did I mention there's a 100% satisfaction guarantee or they'll refund your money?  There is!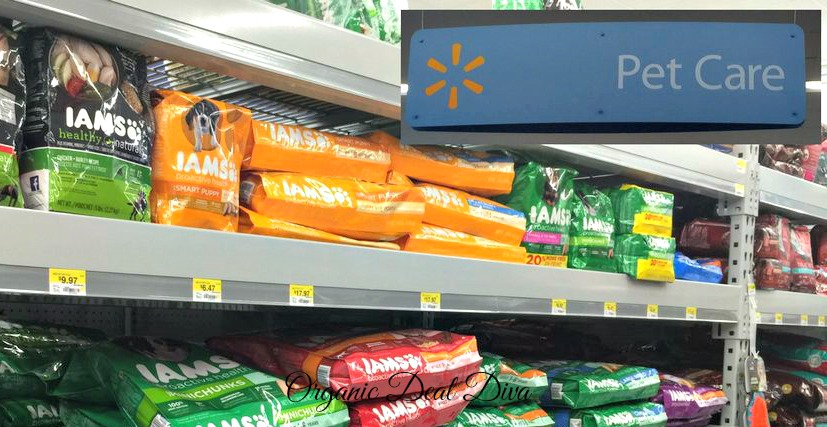 Right now there's a great sweepstakes going on!  Enter for a chance to win IAMS™ for a year or Walmart eGift Cards.  Enter here:
#IAMSVisbleDifferenceSweepstakes
Have you tried IAMS™ in your home?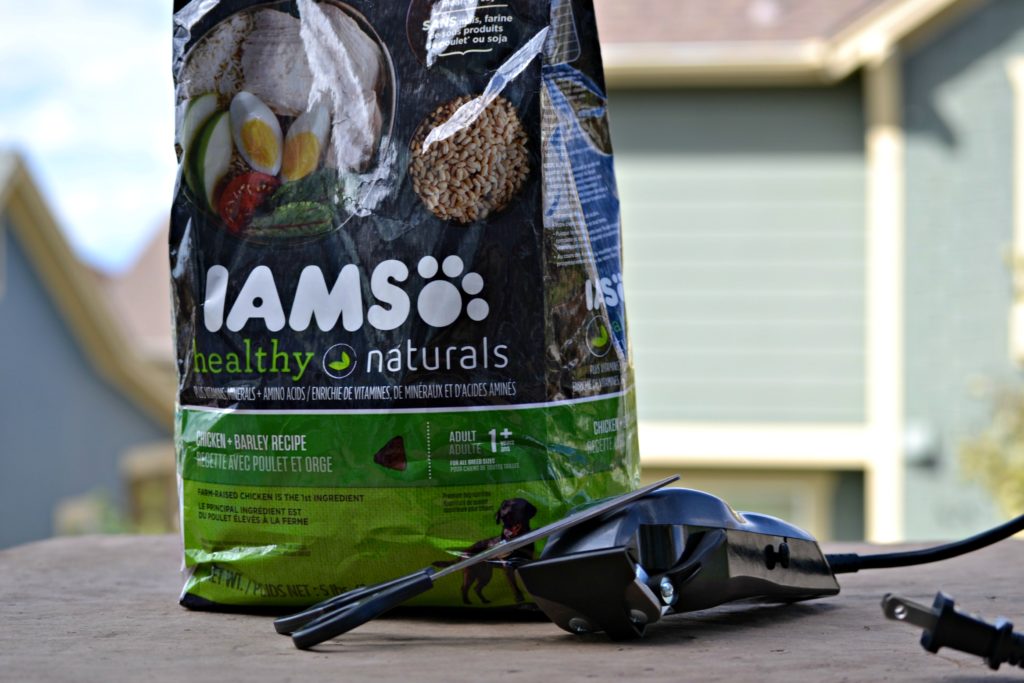 That's my little old man's story!  🙂
Just in time for fall, I'm sharing with you all my secret to keeping my old dog groomed, without stressing him out.  I groom my dogs myself!  Really, it's not that hard, just time consuming.  So here's my tips to help your elderly dog remain calm, with the comfort of his own mom or dad grooming him/her.
You'll need:
Clippers that are quality are a must.  Invest in some and your cost per use will so be worth it!
Scissors – you'll need these to cut stray hairs
Dog shampoo
Nail file – I never use clippers, I worry I'll hurt him
Treats – they need reward for being clean right!
Their own towel for bath time
Comb
Take your time and lay out a tool where you're going to be cutting the hair.
Watch a few tutorials on YouTube to help you with ideas.  If your dog just needs a cut, then that's simple!
Then try it!  Here's his after picture of his fall makeover: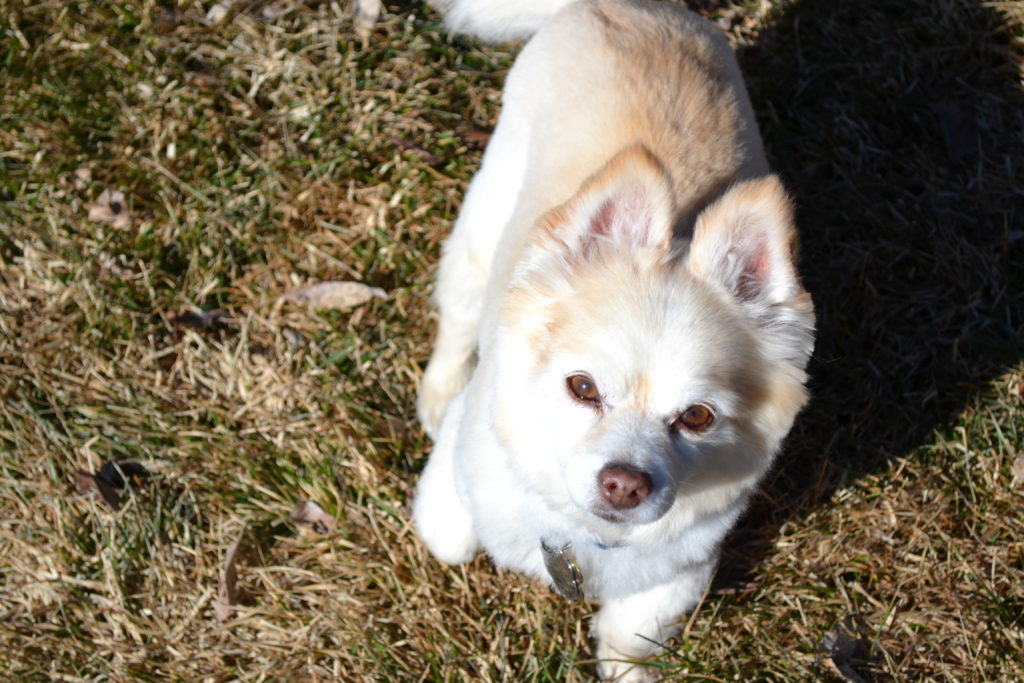 What a handsome boy right? 🙂