Weekends in Colorado are always jam packed.  There's so much to do, especially in the fall!  This weekend we spent the day at the Butterly Pavilion in Westminster, Colorado.  This weekend they hosted their annual Bug-A-Boo Halloween event.  Think Spiders, Butterflies, Trick or Treating and all around fun for the whole family.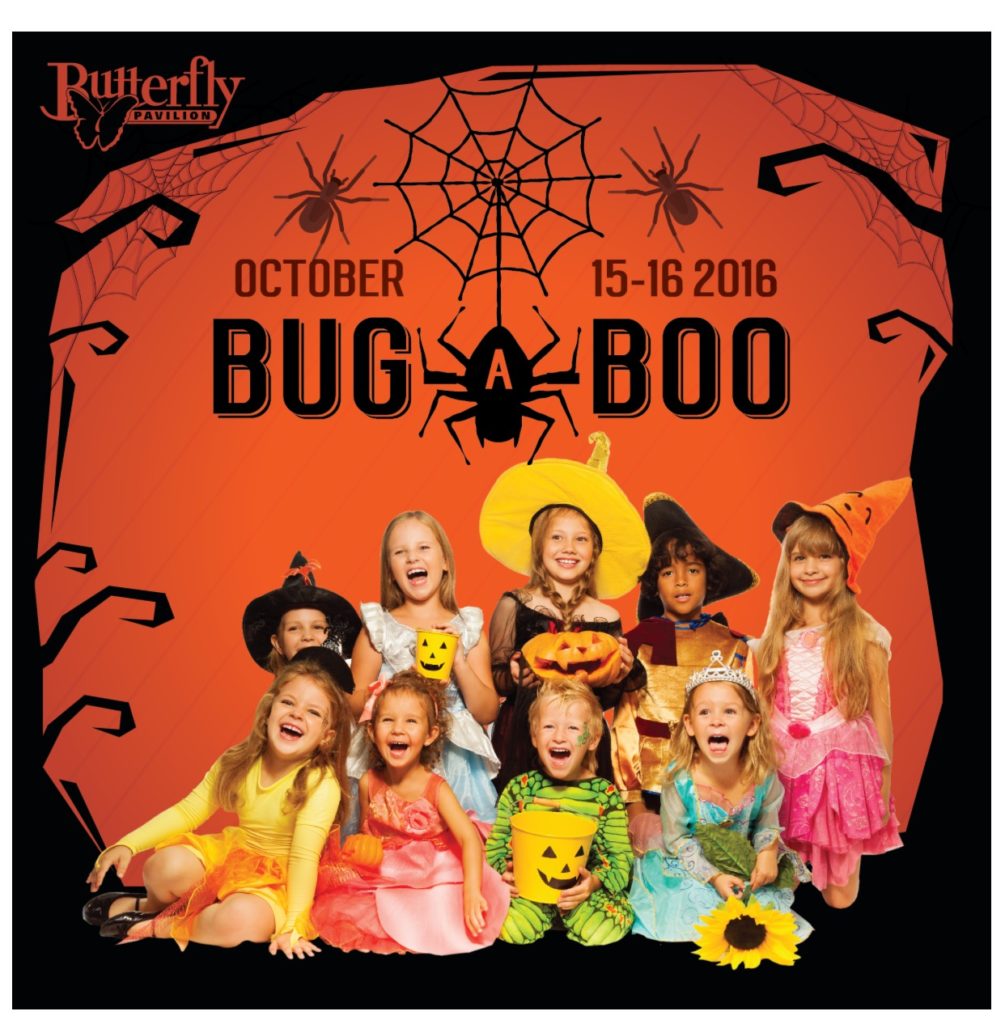 This was our first visit with our kids.  They're 2 and 4, so the perfect ages to start learning all about the animals that are housed in the Pavilion.  (There's over 5,000 of them!)
The Butterfly Pavilion is not only about the Butterflies…although they're my favorite part.  You walk into a secured rainforest, (and by secured I mean you have to make sure you're not letting the butterflies in or out) and immediately you are transported into a room full of beauty!  Butterflies of every color are fluttering around.  Some even will land on you.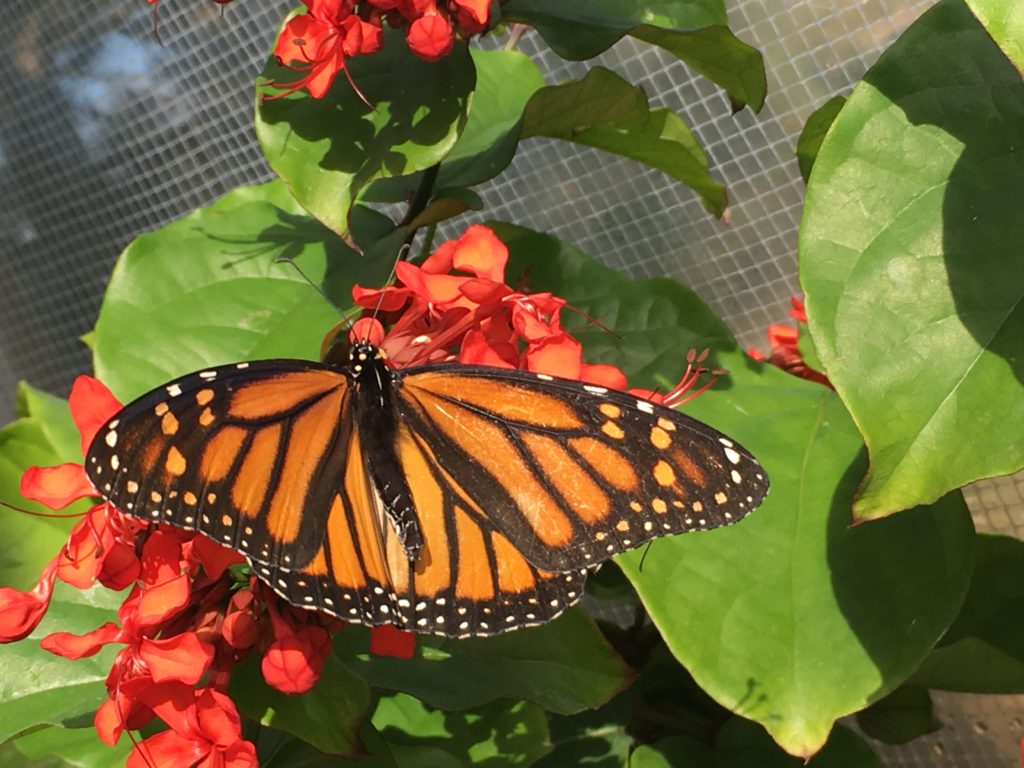 I could spend hours in this room, looking at all the butterfly and moth species.  The colors, sizes and mass quantities of them are spellbinding.
Like I said earlier, the butterflies are only the beginning here.  THere's rooms that will teach your family about bugs, sea creatures, gardens, rain forests, and more.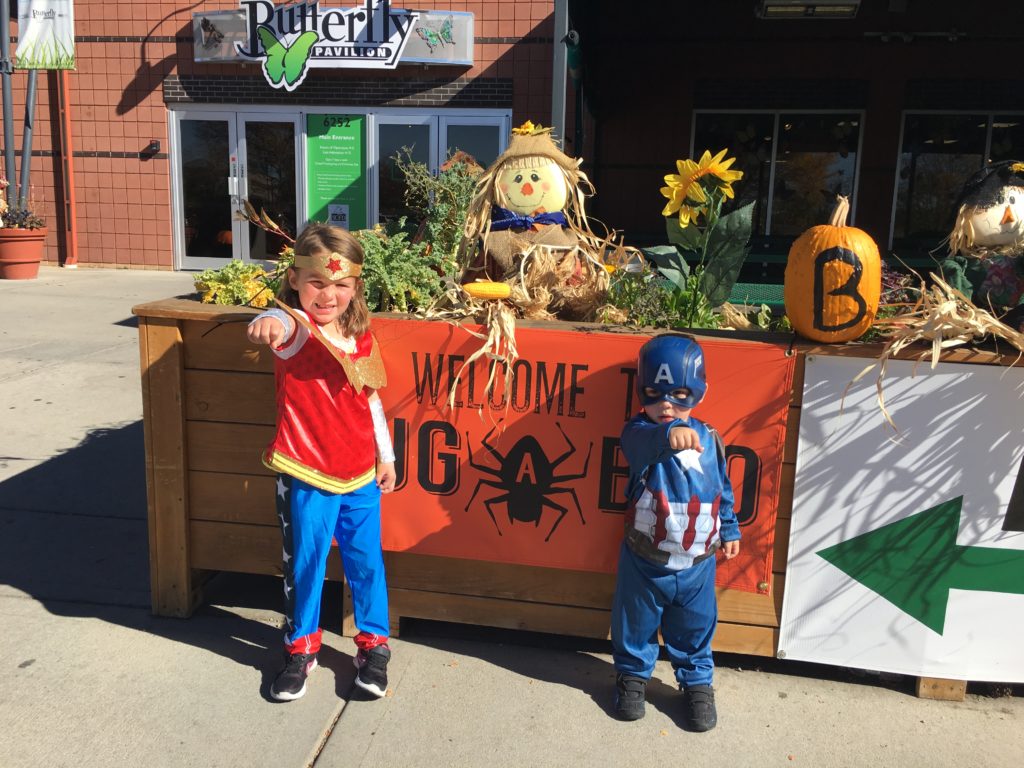 If you're lucky enough to visit during the Bug-A-Boo event have your kids dress in full costume to expect trick-or-treating stations, Disney Princesses in full costume, and of course, fun!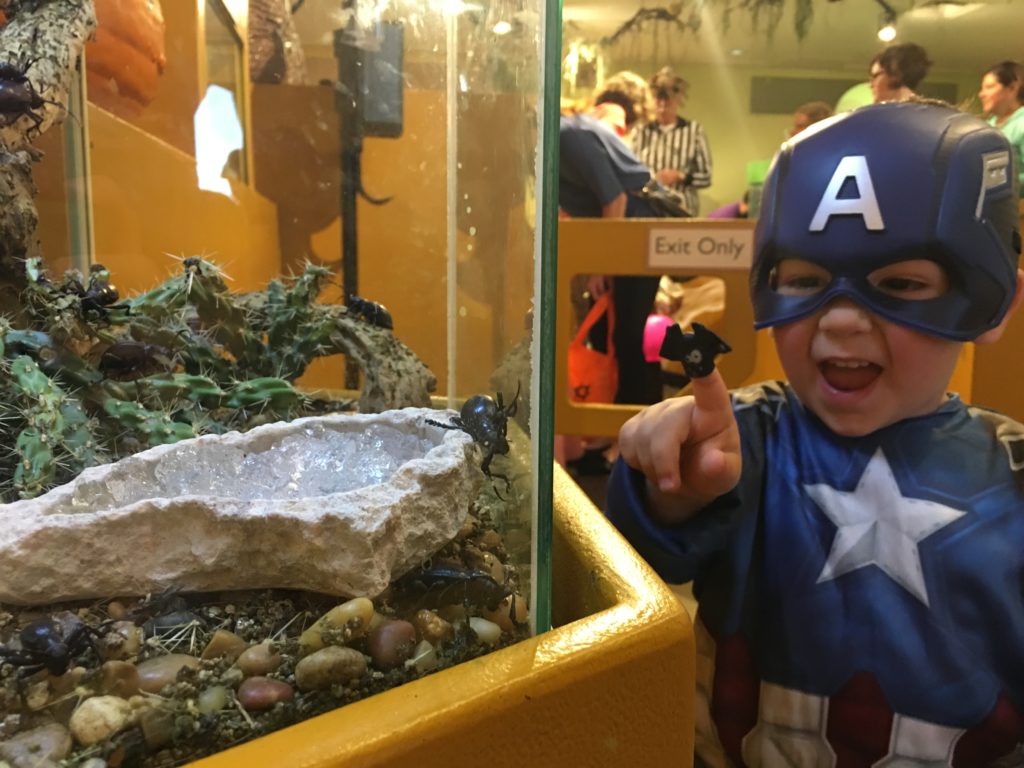 Thanks to the Butterfly Pavilion for having us as free guests to review the Bug-a-boo event!  We can't wait until next year.  We'll be back again! 🙂