I'm currently pregnant with my 3rd baby…and if I have anything to say about my last few pregnancies (besides complaints about how bad I felt) is that I don't enjoy maternity clothes. At all. The awkward waist bands, stripes galore and shoes that don't quite fit right make pregnancy fashion hard!
If there's one thing that I've learned in the past four years (since I started with my monthly Stitch Fix Box) is that investing more in quality pieces is a must. But do I really want to invest in quality items during pregnancy…when I know it's my last one?
The answer is no. lol. NOT what you were expecting? Well, I'm being a cheapo thing pregnancy and I'd rather spend my money on other things….like the $175 Dock A Tot system that I must have! 🙂
So, thanks to my cheapo prego self, I've been on a mission to find affordable, quality, cute, maternity fashion. Here are some of my favorite, affordable maternity/pregnancy fashion ideas!
LEGGINGS:
I'm living in leggings currently. I first stated out wearing LuLaRoe leggings and rolled them down. While I love the "buttery" feel of the leggings, the waistband was not super comfy past 17 weeks. So I went on a mission to find THE best leggings an affordable price.
First I bought these from Gap. I don't love them! At all. They're thin, not tight on the legs and uncomfortable on the waist band. So the search continued.
Next I found these on amazon. They're under $25, have a full waist panel and are pretty comfortable. They're a must!

But my absolute favorite leggings that I've found so far are from Target, and are only $19.99!
They're thick, soft, super comfortable and look great on! They are a MUST! If i was going to buy just one pair of leggings, THIS would be the pair!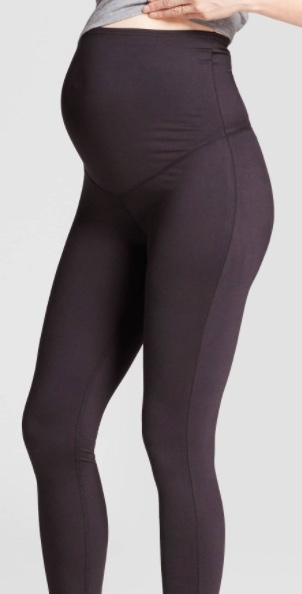 TOPS & SWEATERS
Winter is almost here, (I was so tempted to type "winter is coming" but it's kind of played out right? lol) which means its time for warm sweaters! The thing about sweaters is unless you spend some dough, you end up with an itchy fabric. Or do you?
I've found some great options for all you cold weather mamas!
This Side Ruched Maternity top is under $10 from Motherhood Maternity! It's a soft staple for all winter! Pair with a vest or cover up and you can make a few outfits out of it!
Looking for a sweater! This $25 deal is my go-to this winter. Paired with booties and the leggings above!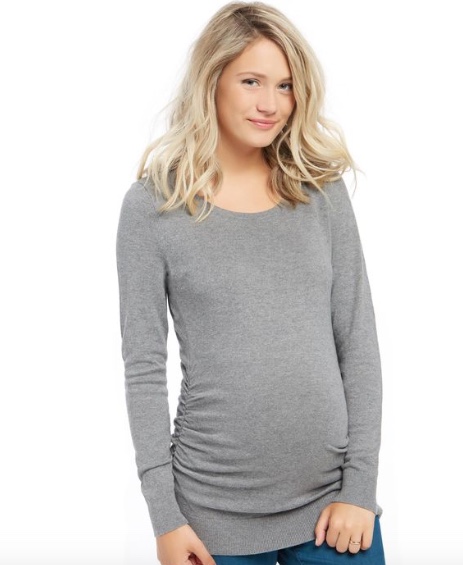 SLEEPWEAR
My last few pregnancies I didn't invest in PJ's and wore oversized t-shirts most days. This time I splurged as I know I'll LIVE in these during the holidays! They arrived last night and are SO Comfy! I LOVE THEM!
Old Navy Maternity Plaid Flannel sleep set
What are some of your must have maternity items?