Well I'm a few weeks late writing this post because frankly I've been working!  Yes, working my full time job, working on my blog, and working my new ItWorks business.  Did I also mention I'm getting my Masters in Nursing right now?  lol I must hate sleep.
Really that and I'm super motivated to provide a life for my family that's debt free and exciting.  By exciting I mean full of adventures, experiences and quality time together.  I'm not looking to work outside of the home.
 I love my blog because I can work sitting next to my babies.

I love ItWorks because I can do the same.
If I have a wrap party, I bring them!  Women love having cute kids around right! 🙂  So now I'm trying to figure out how to make the 2 jobs that I'm loving work…so my full time job can be from home.  My own business, my own hours, no boss!  I'm making those dreams a reality this year.
And YES I'll tell you all about my 2nd month as an ItWorks distributor.  🙂  Here it is:
April was a building month for me.  I feel like March I was learning the products, becoming familiar and sharing it with others.  I could find a loyal customer but didn't know how to build my team.  Then I signed up multiple Distributors to join my team!  It's the best part of my business.  Growing together with my team to reach our personal goals.
For everyone that joins ItWorks those goals are different of course.  Mine I explained already…but one thing I love is not matter what your goal is, you CAN and WILL reach with this company.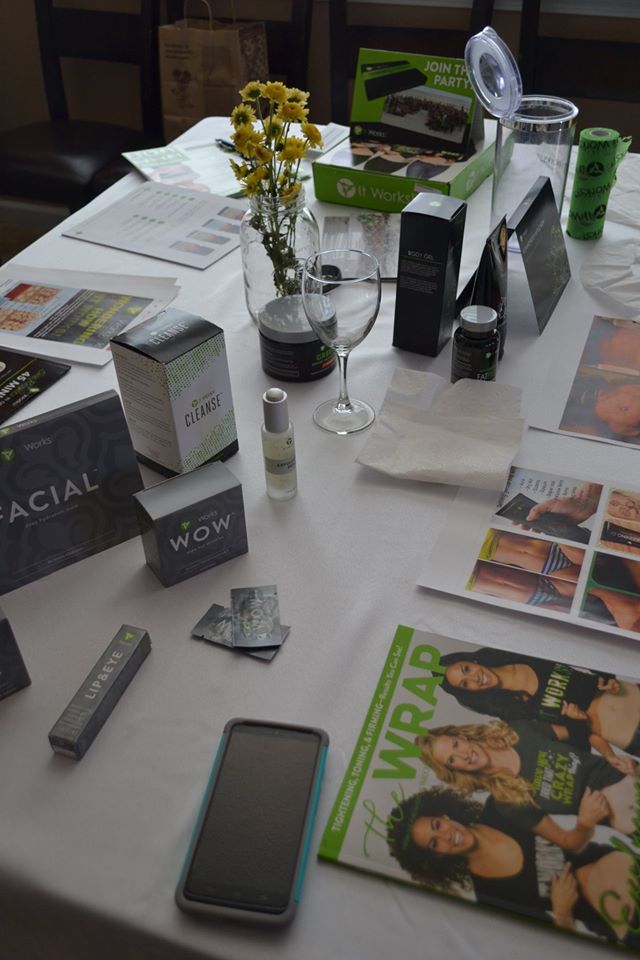 You just need to have mind and heart in it!  You must be motivated to succeed and also be willing to push everyday to reach your goal.  If this sounds like you, YOU should be on my team!
As I tell my team now, anything worth having is worth working for.  That's ItWorks.  You're going to have to work to make money.  That's in anything.  Except this is FAR more fun then any job you'll find!
My 2nd month was far more exciting and way less scary.  I've been using the products for over a month and can really talk about them.  I'm LOVING everything ItWorks sells.  The name really does speak for itself.  Simply put, everything works.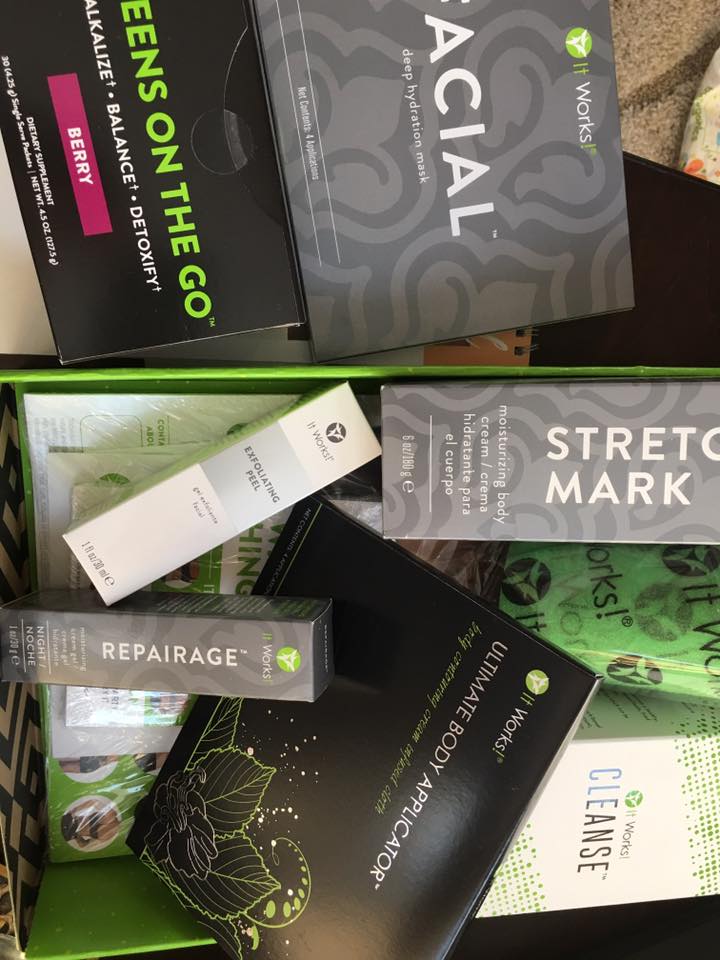 Besides signing up new Distributors, I helped those distributors build their businesses as well.  I'm making some great friends.  Girls that I never would've become close with if it wasn't for this business.  I can honestly say, I'm SO glad I made the decision to become a Distributor.  The fear to fail was what held me back to sign up for the first few months.  Here's a tip: don't be like me.  Don't wait!  If you're interested in learning more about starting your now business Start Now..you'll be so happy you did!
Here's my comission report: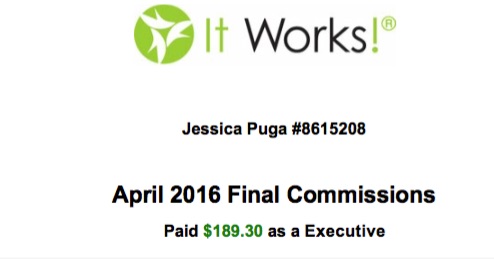 I also made a $100 Fast Start Bonus.  So all in all I made $289.30 this month as an Executive.
I also had my husband sign up as a distributor to grow this business for him as well.  With his commissions and fast start bonus he made:

He also received a $100 fast start bonus.  So as a household, our ItWorks business brought in:
$470.20 in April
Our investment was $99 in March.  Not to shabby for a part time job that I work mostly on my phone.  Really.  Follow my Instagram or Facebook and you'll see my posts.
I'm an Executive currently and growing.  It's only my 2nd month and I'm pleased with my progress!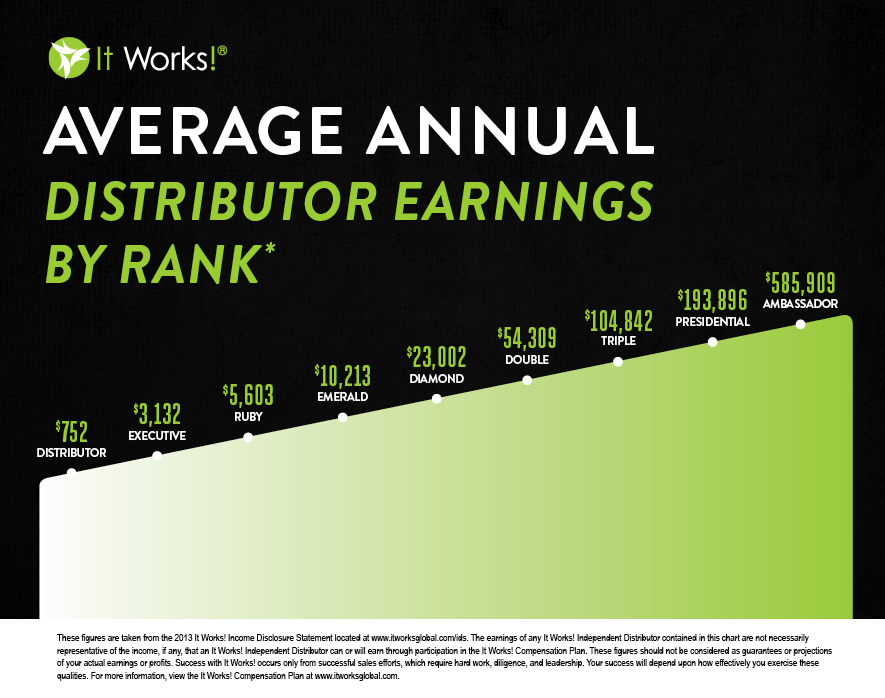 Next month (May) I'm on track to hit my Ruby bonus!  It's a $1,000 bonus plus commissions!  THIS is what excites me about ItWorks.  The Bonuses!  ($500 for Ruby is the norm.  I joined during a promotion and it was double bonus month!)
SO yes, it's possible to make money with ItWorks and have fun doing it!  I'm never pressured by my up-line or feel like I have to make a sales goal.  I'm motivated for me.  I'm motivated for my family!
I'd love to share more with you about my experience!  Feel free to reach out if you have any questions by filling out this form!  I'll contact you to teach you more!
I'm so excited for my MAY report! Thanks for following along on my new journey!